Photos by Larry Chen
---
In front of a packed house at Toyota Speedway of Irwindale (AKA: House of Drift), Chelsea DeNofa, from Seabrook, TX, defeated Aurimas 'Odi' Bachkis from Wrightwood, CA, in the final round of tandem competition to win the first XtremeDrift Circuit event of 2011.
George Marstanovic, from Flagstaff, AZ, finished third overall after winning the Consolation Round when Hawaii's Joshua Steele, driving the NST / NOS Energy Drink / Neverslo Nissan S13.4, was unable to make the second run of the round.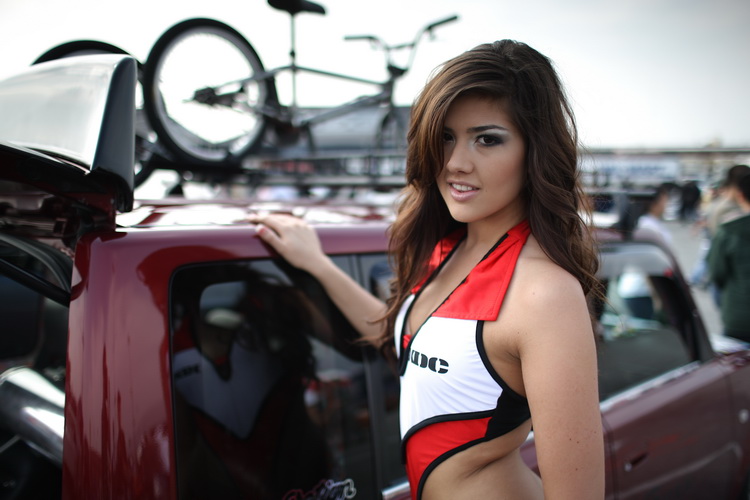 For DeNofa, the 2010 XDC Champion and driver of the Nexen / Non Stop Tuning / Technica BMW E36, the road to the final round was not an easy one. After qualifying first for the event, he enjoyed a bye run in the first round when Robert Turnbow's Toyota Cressida was unable to compete. DeNofa then survived the toughest battle of the day when he went two One More Time's against Forrest Wang before advancing to the Final Four where he had yet another One More Time against Marstanovic before advancing to the Final.
"It feels great to get the win after winning last year's championship," said DeNofa after the podium presentation where he was awarded a check for $3000 for his victory. As top qualifier, DeNofa also took home an additional $500. "I can't think of a better way to start the 2011 season. The Nexen / Non StopTuning / Technica BMW E36 was working really well and I'm really looking forward to the next XDC event in Arizona."