Photography by Soundcrafters
---
Soundcrafters of Daytona Beach, FL, now in its 40th year of business, has teamed up with its core dealer brands Kenwood, JL Audio, Metra and Arc Audio, to exhibit in the Daytona Exhibitor section of the Jeep Beach festivities at the Daytona Speedway April 27th and 28th, from 9 am to 5 pm.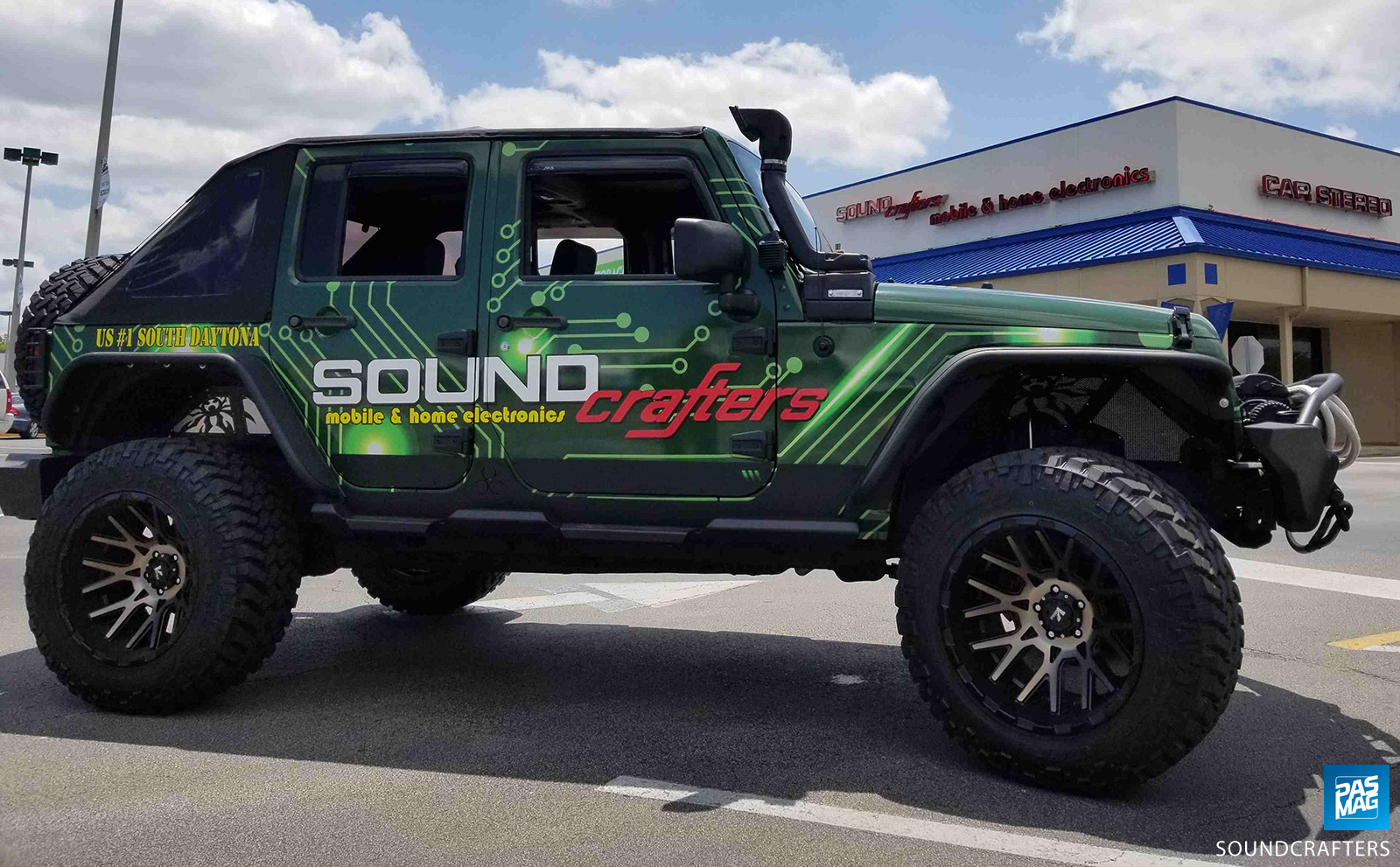 The Soundcrafters 30X60 booth will feature 4 specially built vehicles focusing on numerous areas of mobile electronics, from a full custom Kenwood car audio system in a modified 2007 Jeep JK, a full lighting system from Heise on a 2015 JK, a full JL system in a 2016 JK and a full JL Audio powersports system in a 2018 Polaris Slingshot, all built by Soundcrafters.
There will be a number of show specials available for sale in the Soundcrafters booth, including a 300 watt amp, subwoofer and enclosure package for only $199.95. Another show special will be a set of 6.5" component speakers for only $99.95/pair.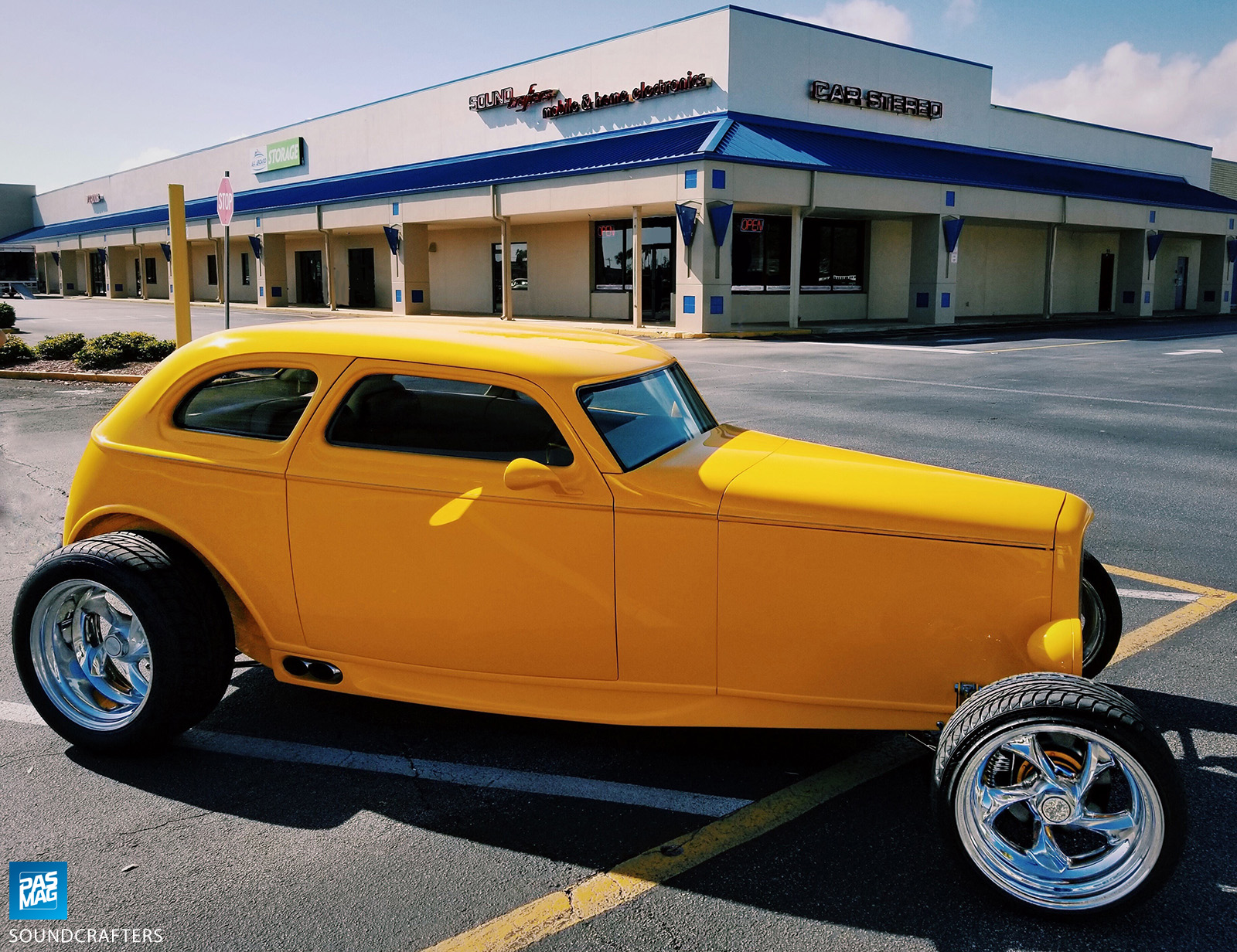 Soundcrafters and JL Audio have also supported the Jeep Beach organizer's "Margaritaville" Jeep with a full JL Audio system including the "Stealthbox" for the vehicle. Soundcrafters performed the installation in the system being displayed at every Jeep Beach event throughout the week.
Soundcrafters will also have a fully staffed installation facility on property at the Speedway for those who want to get their equipment installed right away.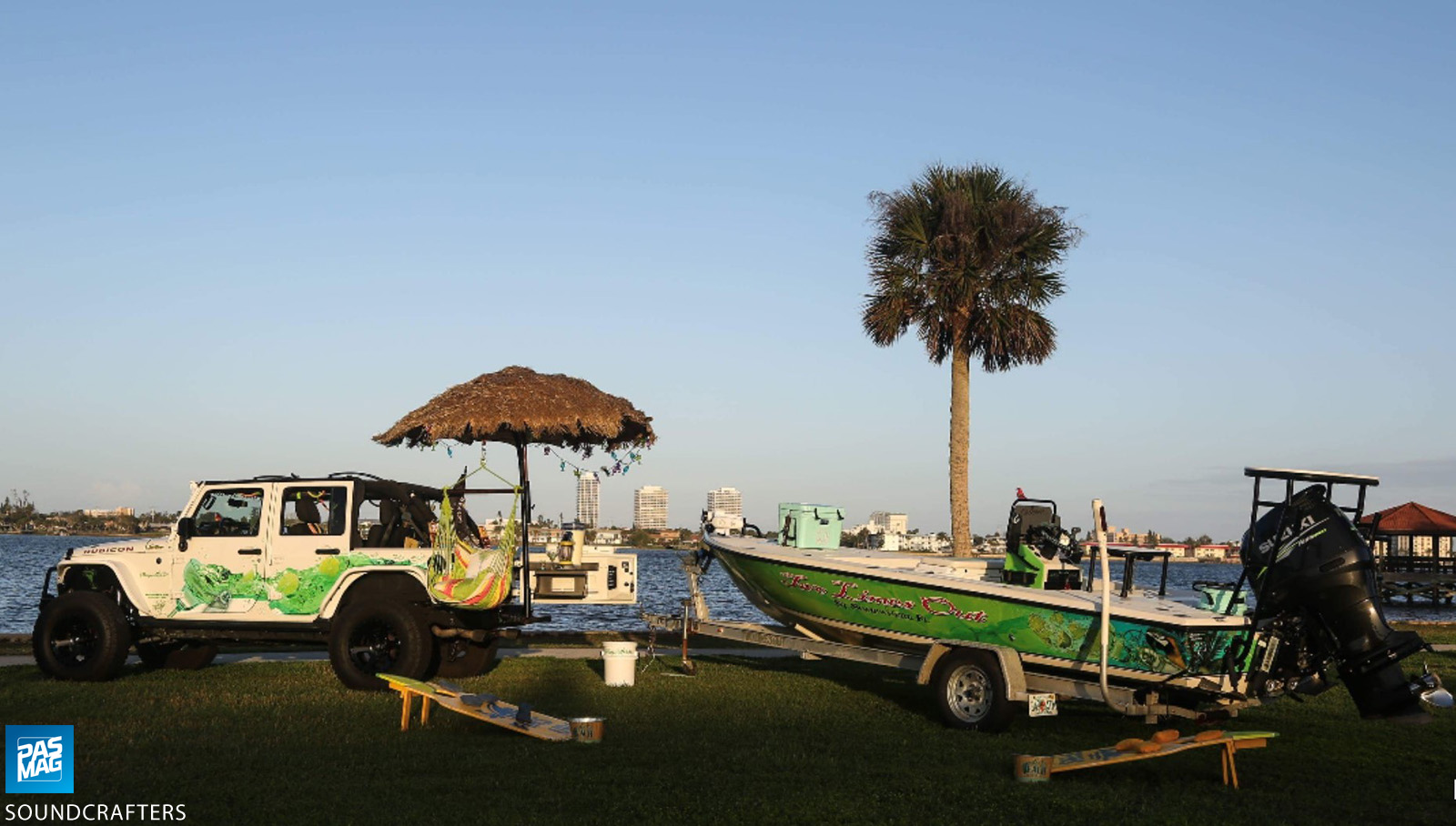 "This is our first year with Jeep Beach and we're very excited to offer local, full service facilities at the event." said Moe Sabourin, General Manager at Soundcrafters "Our goal is to give Jeep Beach attendees great value and installation, whatever their mobile electronics needs are. And we're local, so consumers know we're here to take care of them during and after the sale, with our 40 year reputation for quality service and installations."
Kenwood and MAG Sales representative Bill Freeman said "We're excited to attend Jeep Beach to support our local Excelon dealer, Soundcrafters, in showcasing our new XR Excelon Reference Hi-Res products in the Soundcrafters Jeep!"
For more information, contact Soundcrafters at This email address is being protected from spambots. You need JavaScript enabled to view it. or call (386) 761-8800. www.soundcraftersdb.com