Tokyo Auto Salon 2023 was a show that just hits hard, like your first taste of a fresh carbonated drink. This being my first time in Japan, it was like no other. I have always heard that Tokyo Auto Salon was packed, and honestly, that was an understatement. This show was so full to the brim that every crevice was full of people and the best of the best builds. As I walked through the crowds, there was so much to take in, but I wanted to highlight 5 top builds that I considered the best "internet breakers" of the show.
5. Varis Toyota Yaris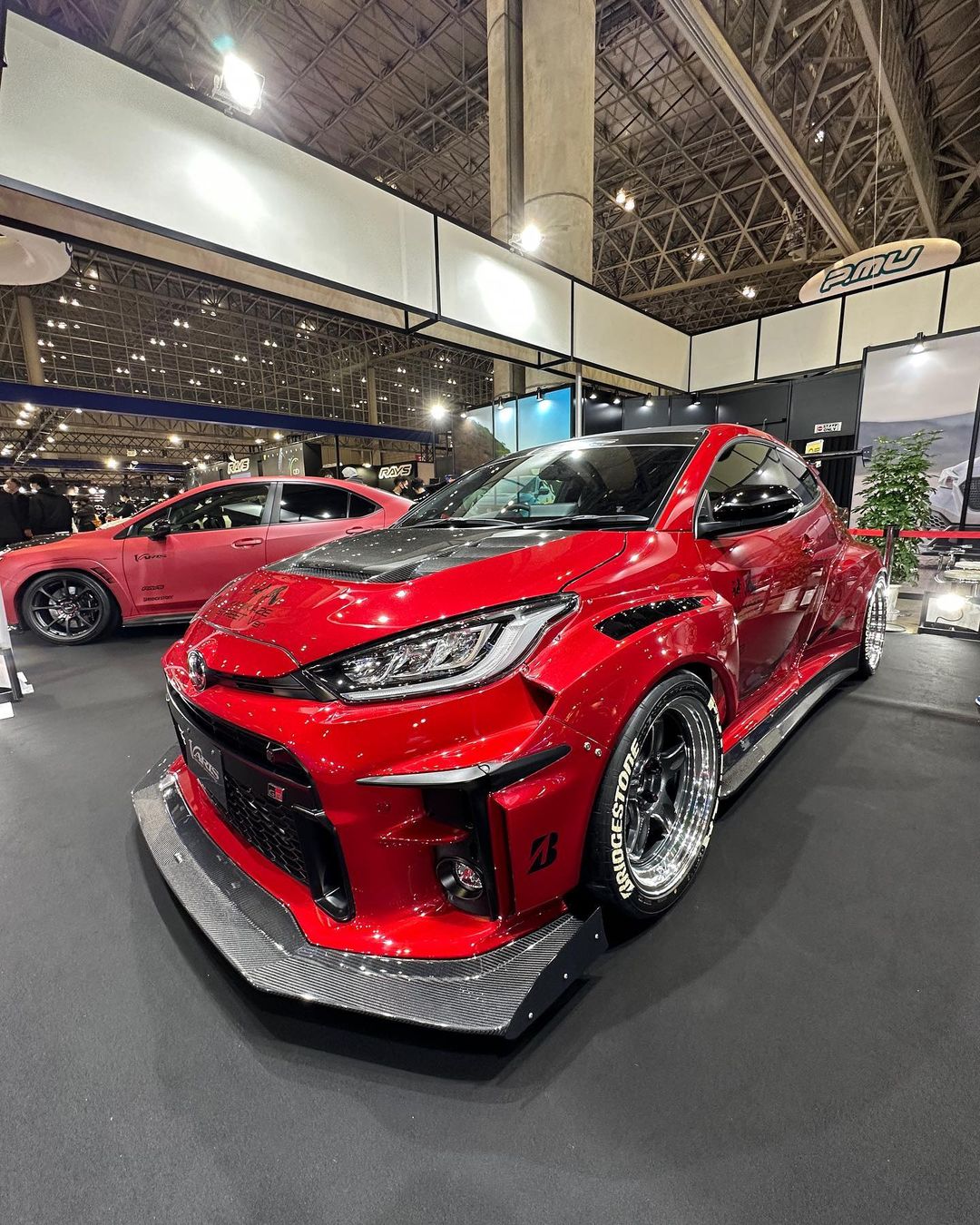 Varis Japan brought the heat this year, and they did that with one of the smallest sport compact cars on the market! The Toyota Yaris was treated to the full Varis treatment and it couldn't have made a cooler version of the pint sized hot hatch.
---
4. Varis Mitsubishi Evo Wagon
After seeing Rowie's Evo Wagon that made our Editor's Top 10 of SEMA 2022, seeing the full version of Varis' production widebody kit for the Mitsubishi Evo Wagon hits a little different. A true widebody option for the rare Evolution Wagon features sleek lines and a profile unlike any vehicle before it. A healthy dose of carbon fiber keeps this wagon exciting and aggressive.
---
3. Varis Toyota GR86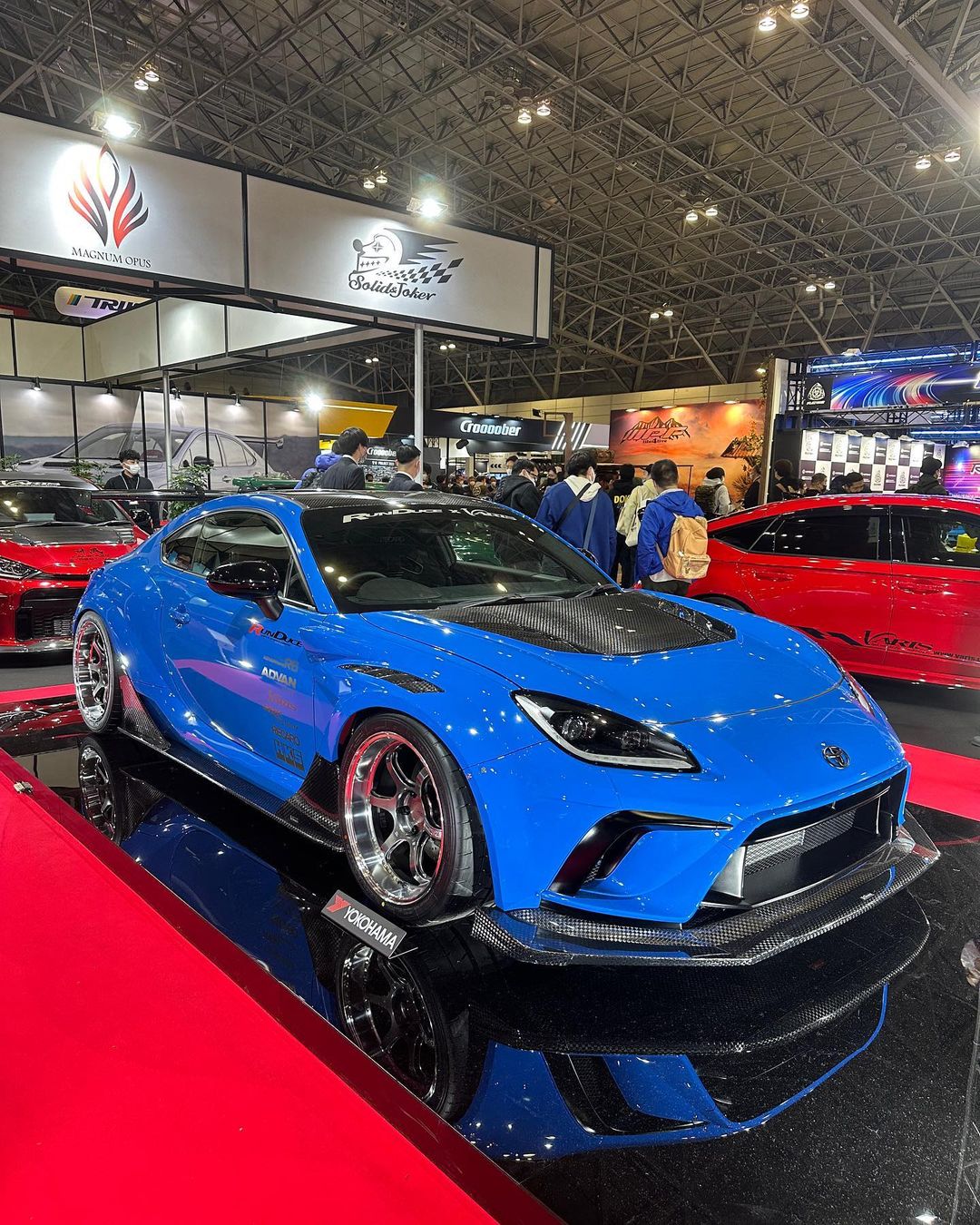 This is a car I was quite excited to see when I opened up Instagram after landing at Narita Airport. Varis always brings the wild of the bunch while they tease with all their builds up until each Tokyo Auto Salon. This GR86 brings all of the aggressive touches we've come to expect from a Varis car. The swan neck wing was a nice touch.
2. Voltex Toyota GR86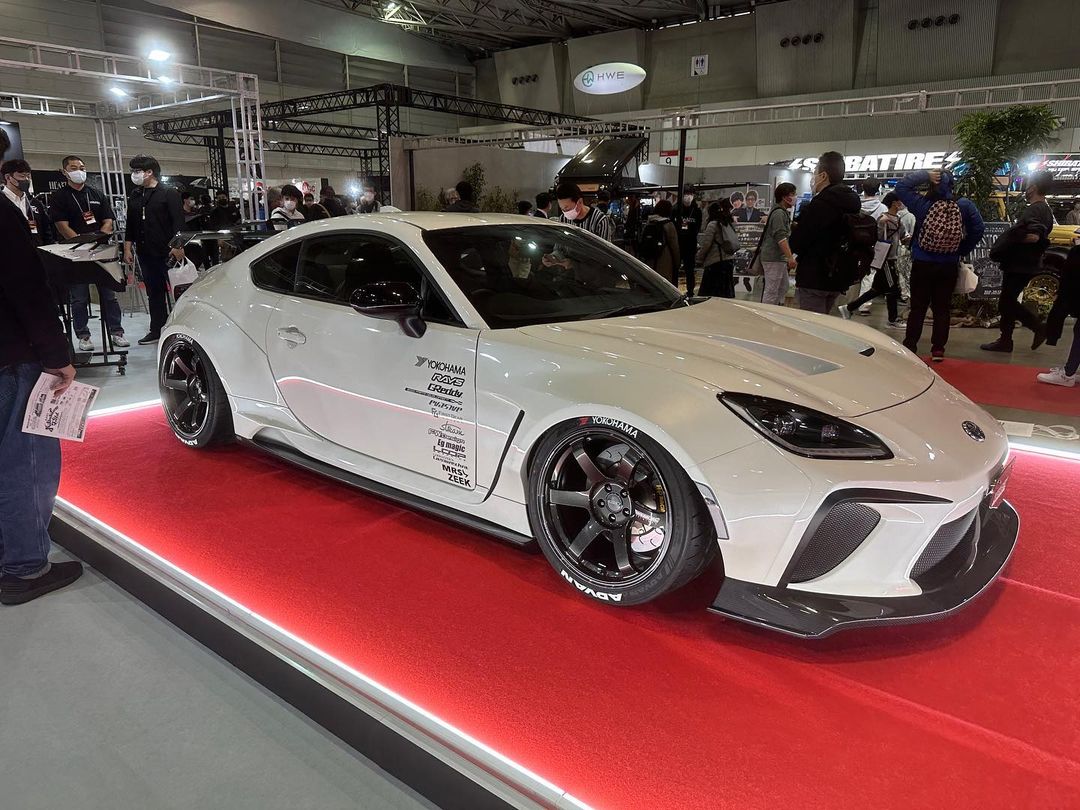 The reason why I chose this over the Varis is that Voltex brought an elegance to this wide body. It followed the lines in a very clean and subtle manner, yet kept it aggressive enough to be a track warrior. Voltex is known to bring the best of the best when they come to aero, and this feels like a hint that they will be bringing a more wild kit soon with the new GR86 platform. We'll have to keep an eye out and see if that day comes.
1. Liberty Walk Ferrari F40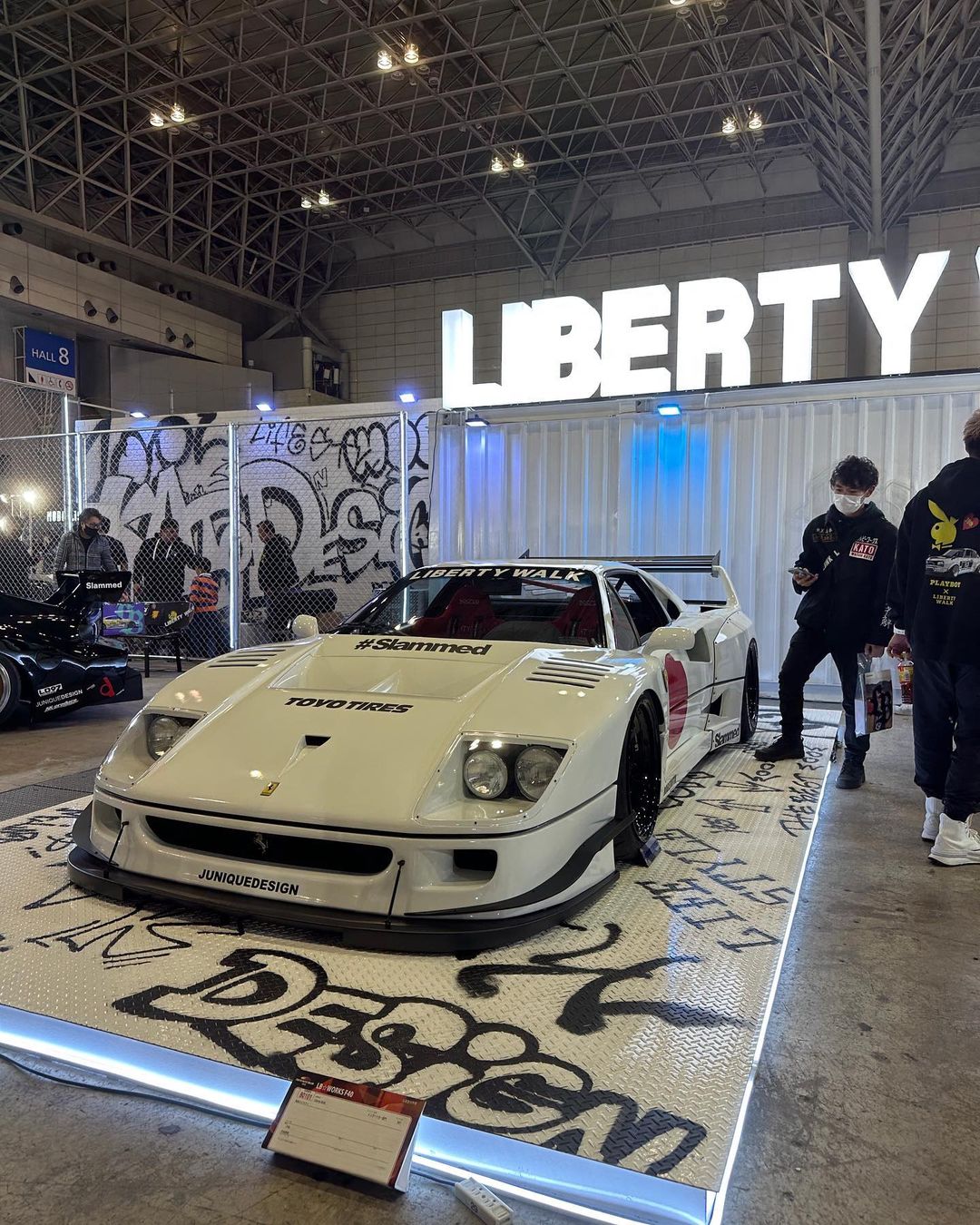 The LB Works F40 truly was the highlight of the show. It was underneath the covers at the start of the show but everyone had known from the renders seen on social media that this was the Ferrari that would steal the show. This kit followed every possible line of this car the way it cuts across the hard edges so elegantly as if this the kit that was meant to be. It fits like a glove, and radically transforms the Ferrari F40 while staying true to its original silhouette. Who cuts up a $1 million+ icon? Liberty Walk - that's who.