Photography by Dave MacKinnon & Richard Robles
---
Since its opening June 3, 1989, Toronto's SkyDome has become one of Canada's premiere entertainment venues and permanent home to the Blue Jays Baseball and Argonauts Football Clubs. But its place in the minds of Canadians, more notably Torontonians, is not only thanks to the Jays' back-to-back World Series victories in the early '90s. In fact, over the years, SkyDome has hosted hundreds of other events including the Vanier Cup, Wrestlemania VI, Supercross, Monster Truck rallies and concerts by artists like the Rolling Stones, U2, Janet Jackson, Madonna and Frank Sinatra.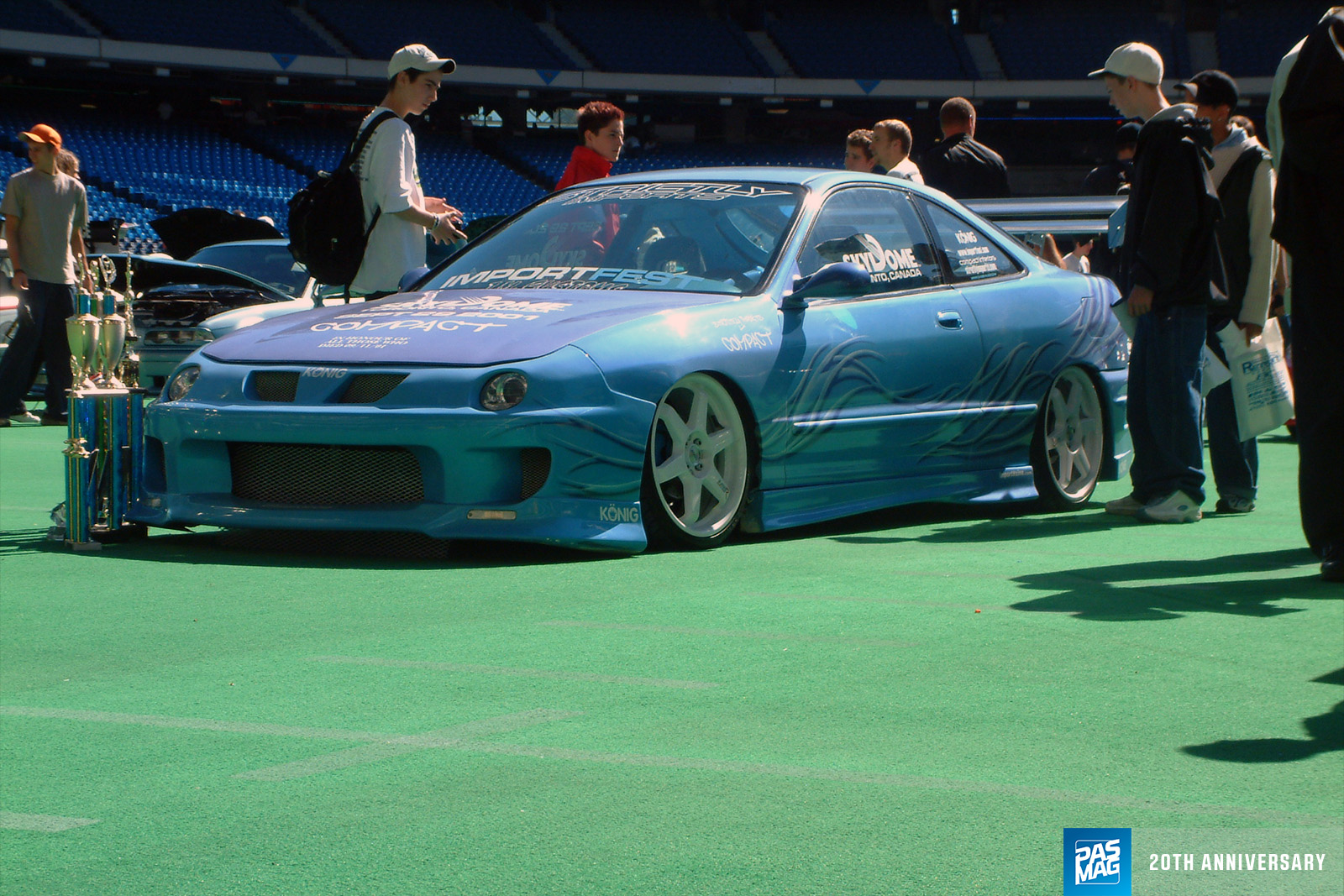 On Sept. 29, SkyDome once again opened its doors, and roof, to ImportFest 2001 – a one-day, one-night-only indoor event that united Toronto's ever-growing import car scene and vibrant urban nightclub scene – presented by Import Styles Promotions Inc. and NITTO Tires. The ingredients for the show rivalled that of any major production at the SkyDome and included a 145,000 sq. ft. show floor at field level, a 70,000 sq. ft. vendors alley on Level 100, tons of crazy lighting and an estimated crowd of 25,000 import fanatics.
People traveled from all over Eastern Canada and parts of the U.S. to join in the festivities. Jerome "The Junkyard Dog" Williams and Mo Pete of the Toronto Raptors were among some of the celebrity sightings. Even R.J. de Vera, from the Hollywood blockbuster The Fast and The Furious, couldn't resist the temptation to introduce his new line of signature rims, RoJa, to Canada. Besides local vendors, Import Fest sponsors like APC, Future Shop, Meguiar's, Motegi Racing, E.H. Electronics, APR Performance, Saber Performance, Wheel & Tire Zone and TPS were on hand.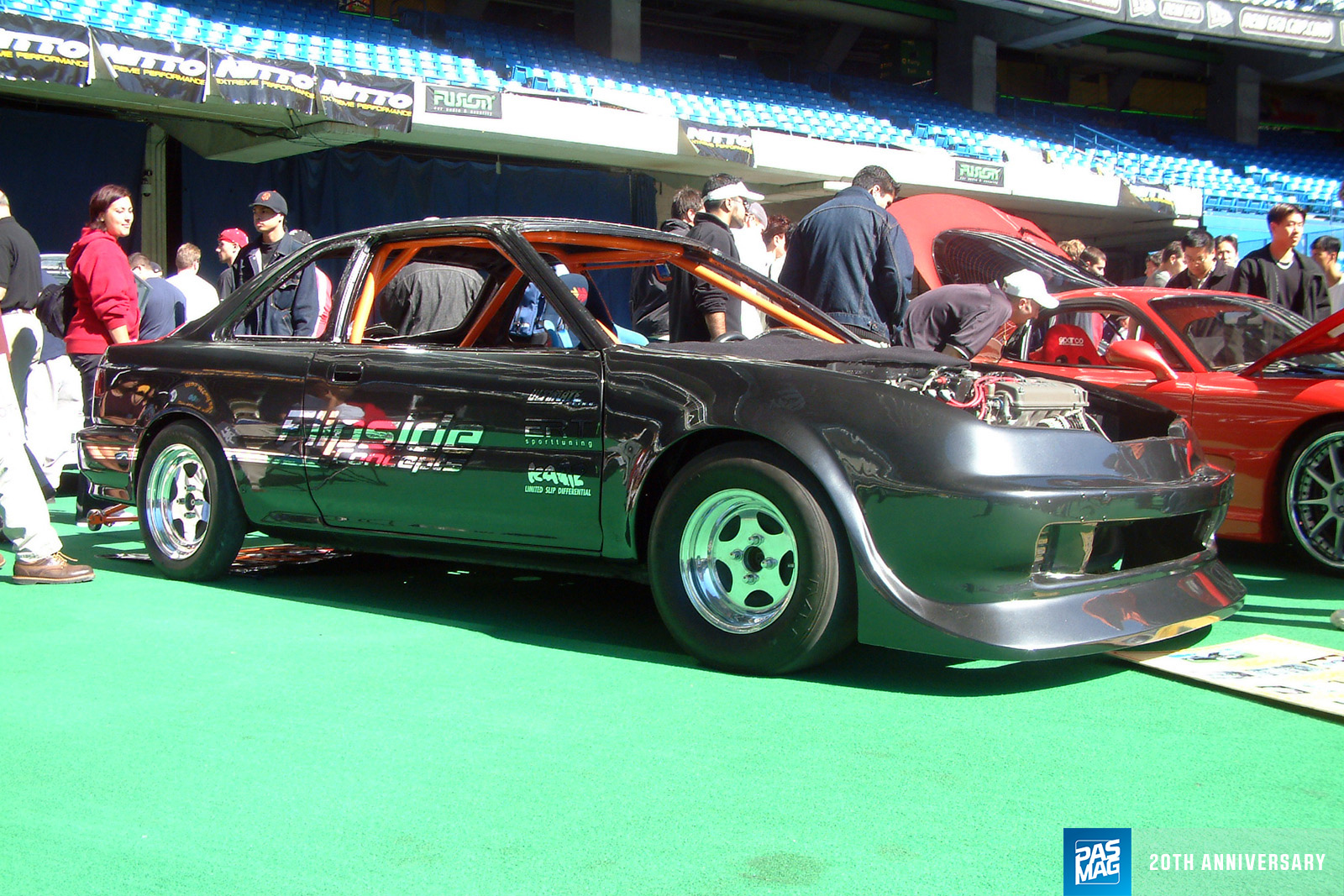 The doors opened at 11 A.M. and the daylight hours were spent under the sun. The 450+ sweet rides brought great excitement to the normally demure atmosphere of the SkyDome. People lined up to snap a pic with their favourite import models, a sassy selection headlined by Rowena Galam, Natasha Yi, Lexy La Santos, Renee Chiang and May Lyn. All day long the Sony JumboTron broadcasted live video from locations throughout the show and local radio station FLOW 93.5 was on hand to spin the tunes. An ECKO fashion show and some other live acts topped off the entertainment mix.
Around 11 o'clock P.M., the awards ceremony got underway. There were hundreds of trophies to be given away; here are a few of the 'Best Overall' highlights: Honda – Brian Duffy's '93 Civic HB. Acura – Chris Reyes' '94 Integra 4DR. Toyota – Tony Santos' '97 Supra. VW – Steve Aldred's A2 Scirroco. Subaru – Gordon Woo's '99 Impreza 2.5RS. Euro – Eddie Farcon's E36 BMW 325. Domestic – George Myrkin's '00 Mustang. Truck – Chad Parker's '95 Chevy Blazer. Paint – Sal LaVerde's '97 Cavalier. Graphics – David Brewda's '99 Prelude. Body Conversion – Mike Ragno's '99 Prelude. For a complete list of winners visit www.importfest.com.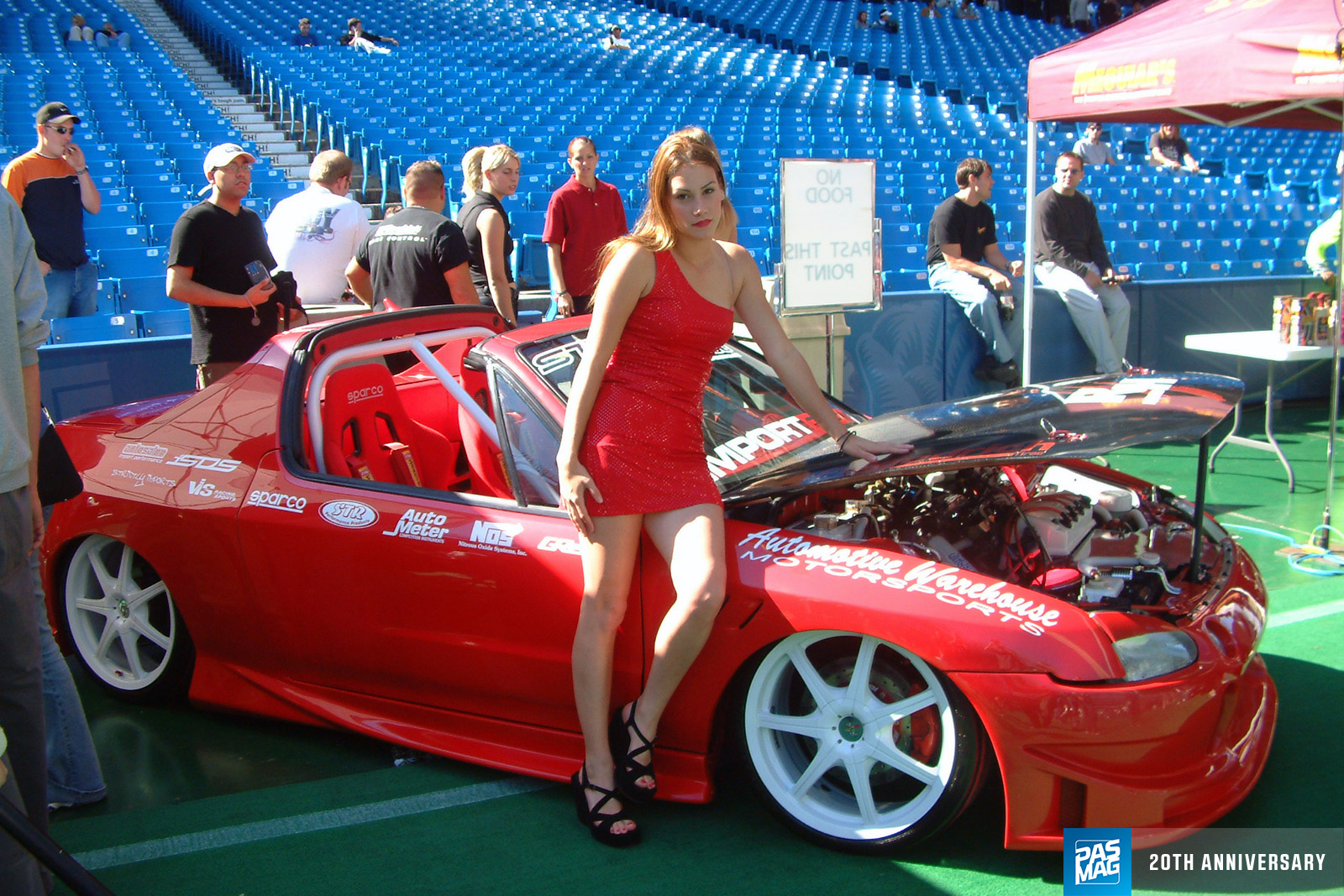 In the early hours of Sept. 30, Import Fest 2001 drew to a close and the lights were raised one final time. One by one, the crowd spilled into the streets of Toronto, eventually dissipating into the large selection of nightclubs throughout the city. Import Styles Promotions Inc. will unquestionably be back next year with an even bigger and better installment of Import Fest. Can't speak for you, but we can hardly wait!