Mount Fuji is in the background,bathed in a beautiful sunset.
The sound of 1,000-plus horsepower GT-Rs pounding around the circuit reverberates in your ears. In front of you stands a selection of Japan's best tuner cars - GT-Rs, WRXs, Evos, RX-7s and more. Is this heaven? Close. It's HKS Premium Day.
Every year since 2009, HKS has put on this amazing event in its backyard (the headquarters is based in the foothills of Japan's most famous mountain), and each year it gets better and better. The initial idea was to get Japanese HKS dealers together and show off their cars to the public, along with racing them in a time attack event held in collaboration with Option magazine. Today, it has grown to include HKS dealers and cars from around the world, and even the general public can join in the circuit-based fun via the Hyper Challenge event.
It's a heady mix, and one that results in a lot of time just spent gawking at how amazing the cars are. The invited dealers are among Japan's biggest and most renowned tuning houses, so you know their demo cars are going to be serious business. Top Secret, Powerhouse Amuse, HKS Kansai Service, Auto Select, Garage Mak, Top Fuel and many others all lined up to show their wares. And being in Japan, you can buy plenty of gear direct from their stalls, too. Even the regular punter cars for the Hyper Challenge event prove just how impressive Japan's tuning scene is. From Kanjo-style Civics GT-Rs, plenty of the metal away to widebody Evos and big-winged GT-Rs, plenty of the metal away from the main garages looked just as good as the ones inside them.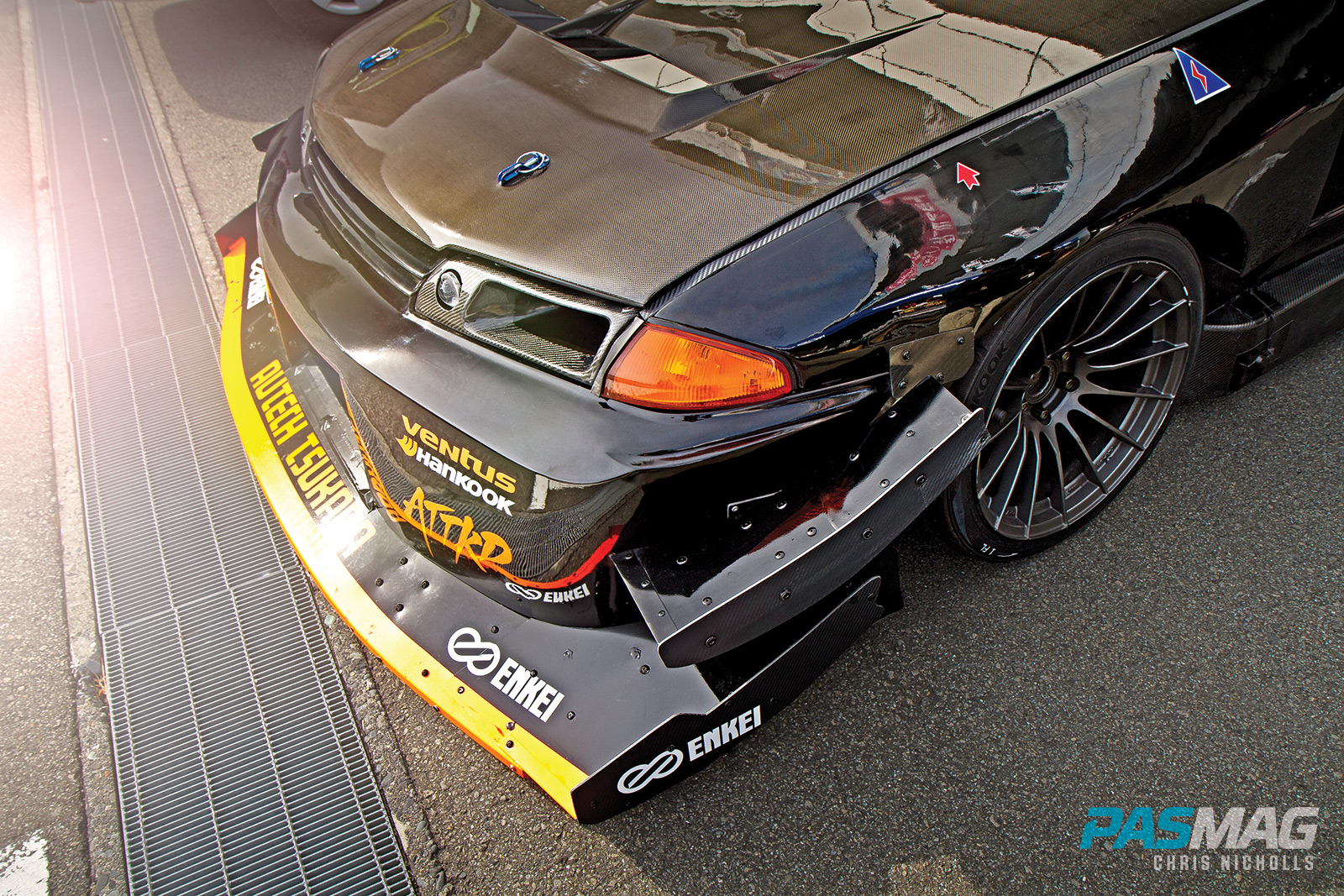 Of course, while the displays are the big attraction for many, the important action happens out on track, with all the tuners aiming to prove their bonafides in the best way possible – by laying down a fast time. One by one the different classes embarked, with everything from near-stock engine 86s to the fearsome R35s aiming to lay down a fast lap. And plenty did. In the GT-R camp, Tsukada-san ATTKD reigned supreme in his R32 with a 1:40.295, followed by the Garage Ito R34 which clocked a 1:41.508. Both proved faster than any of the R35s,too, with HKS Technical Factory'sKamikaze R the best of the new breed, but still settling fora 1:44.051.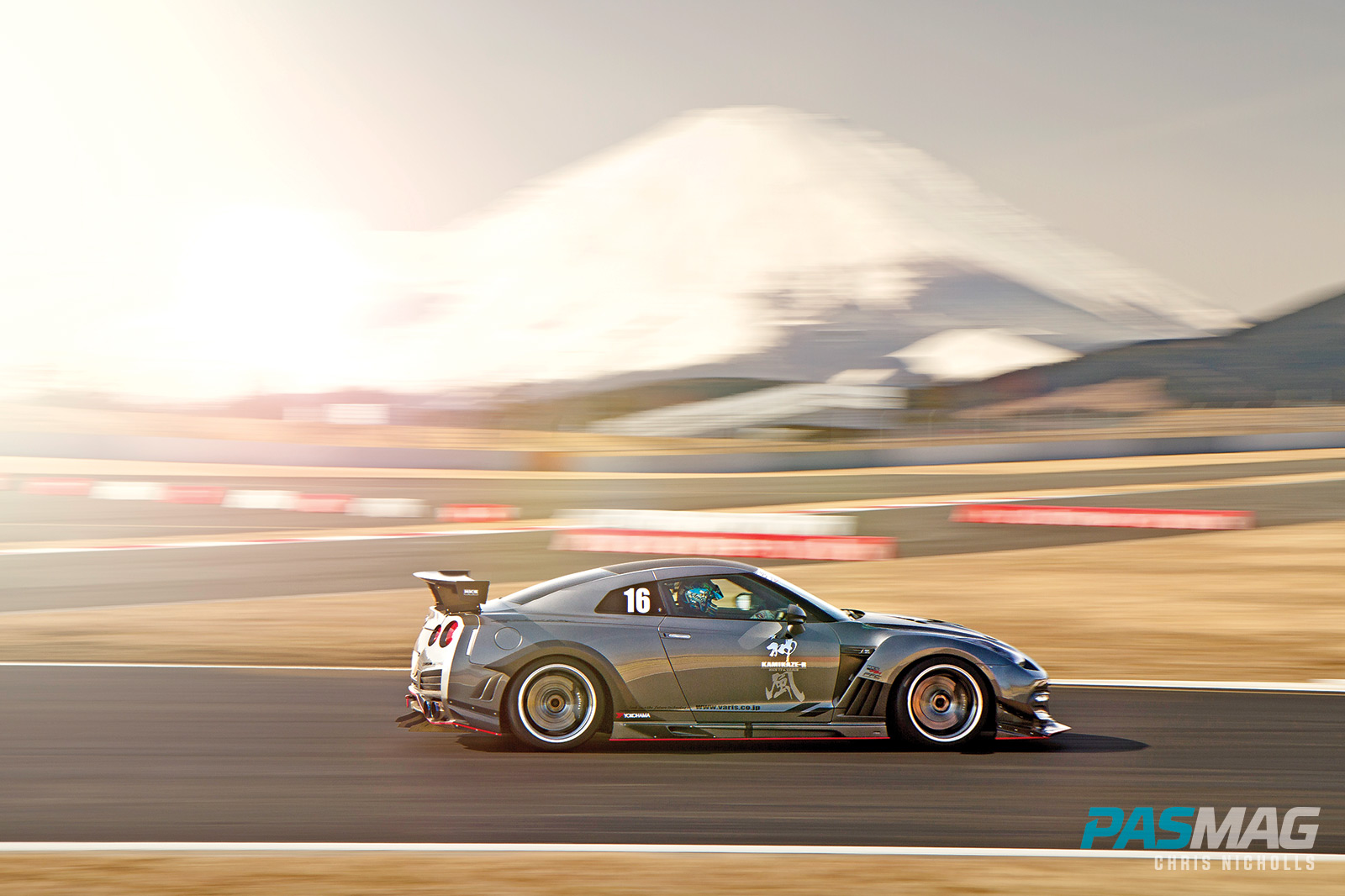 However, that wasn't the end of it for the Kamikaze R. Yokohama brought out its brand new AD08B R-spec tire (made specifically for the R35) for teams to test. HKS Technical Factory, among others, got one more shot. And, showing just how much of a difference rubber can make, the Kamikaze R promptly recorded a 1:41.743 – over two seconds faster than any other R35 on the day.
It wasn't just the GT-R that improved their times, either. The Esprit NSX beat its previous record by about half-a-second (1:42.466) thanks to its upgraded WTAC-spec aero, while the Yashio Factory S15 slashed six seconds off its old mark with a time of 1:48.425.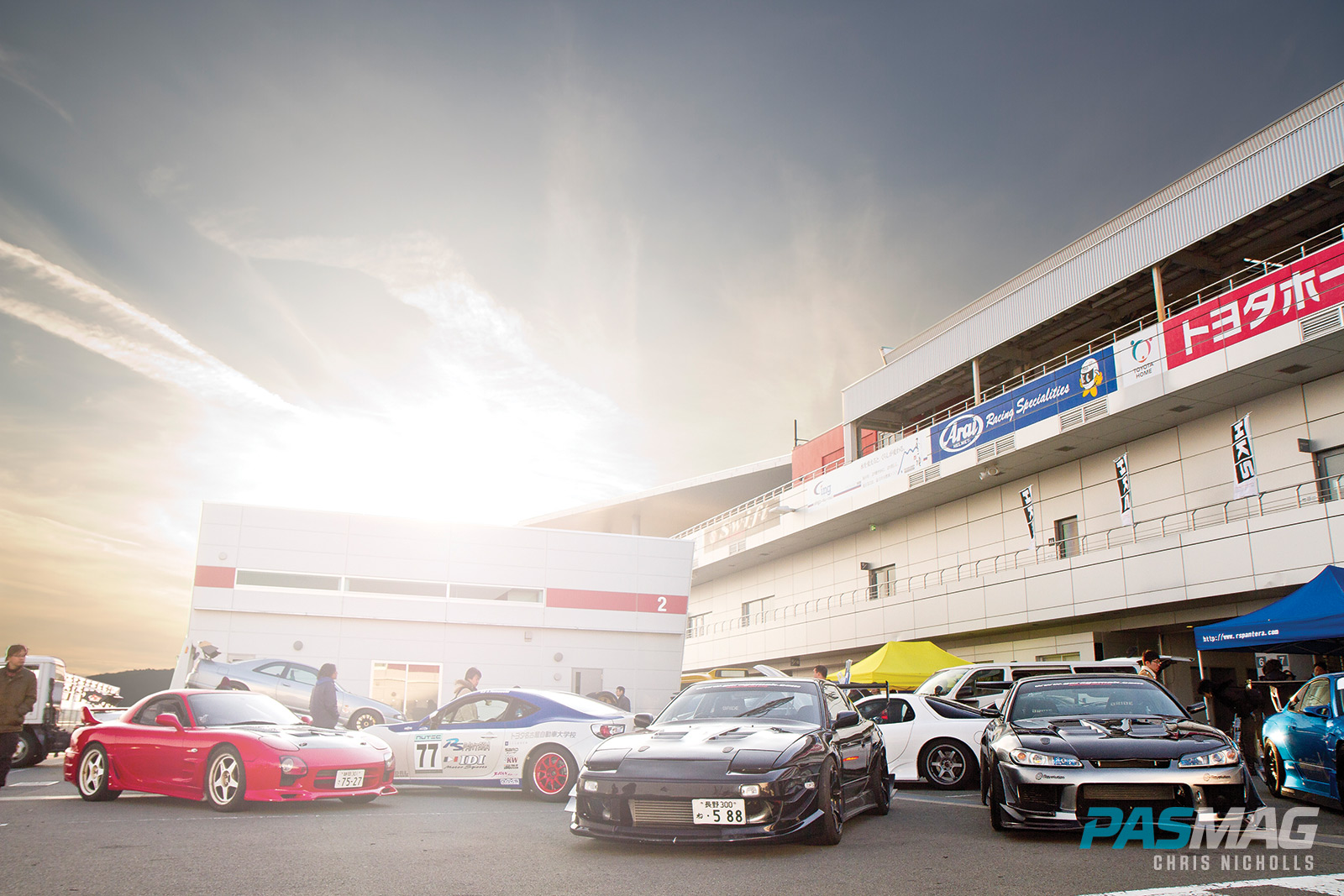 The absolute fastest time of the day on the R-specs belonged to Top Fuel's S2000 RR, though. With Nobuteru Taniguchi at the wheel, the car smashed through the 1:40 barrier with a 1:39.131. He could have gone faster, too. On his final lap, the commentator kept the crowd in a frenzy as Taniguchi recorded sector one and two almost half-a-second up on his fresh record. Sadly, though, Nob couldn't match that performance in the final sector - but it proved there's still time left in the car, and a 1:38 is thus eminently possible. That is scary considering those are GT3 and GT300 speeds, and those are running slicks.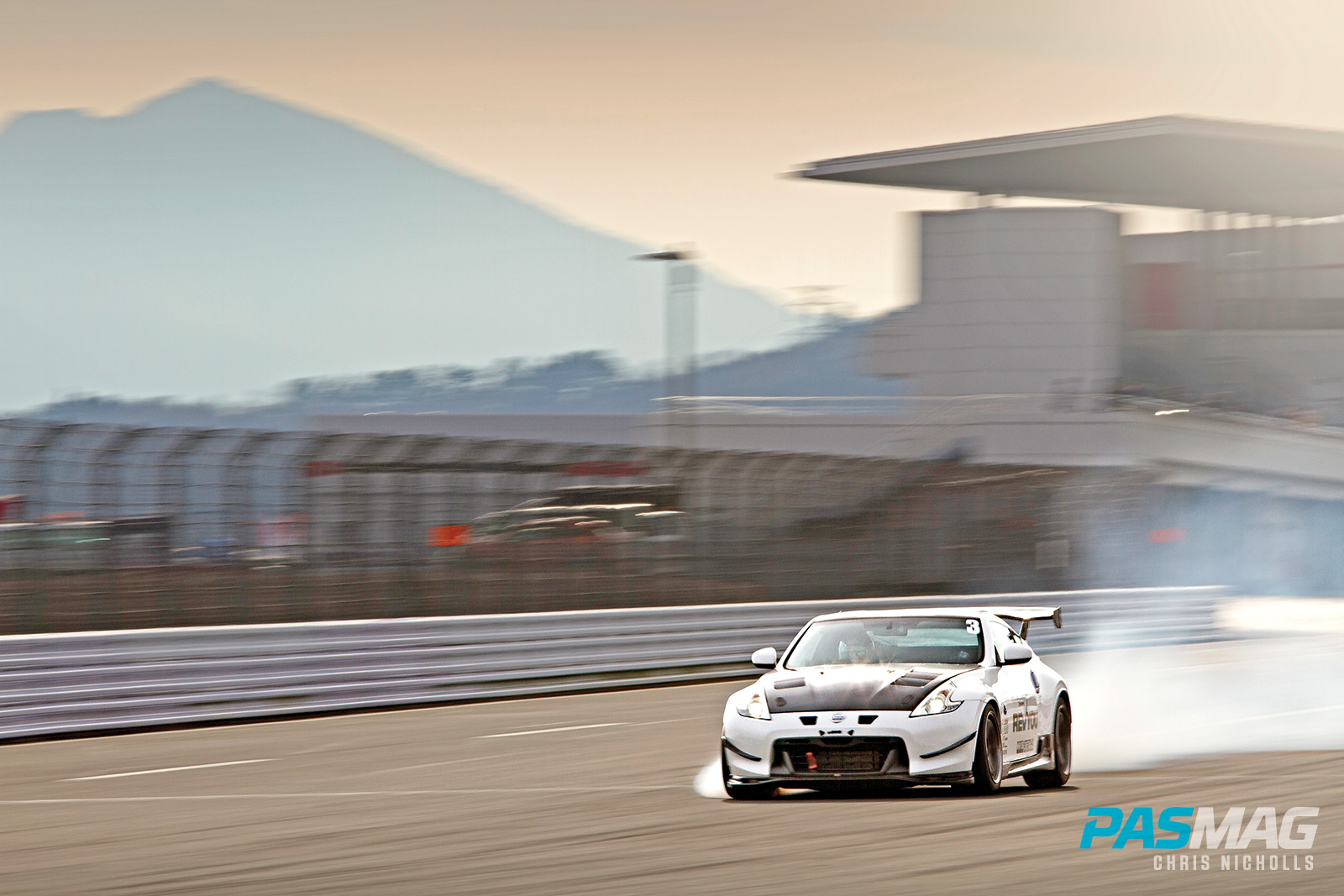 Speaking of slicks, toward the end of the day, HKS rolled out its GT1000+ just to show what a highly-tuned R35 on race rubber can do...a 1:37.771, as it turned out. Considering the previous year's time was a 1:39.853, that's a marked improvement, showing just how effective the upgrades HKS made in the last 12 months have been.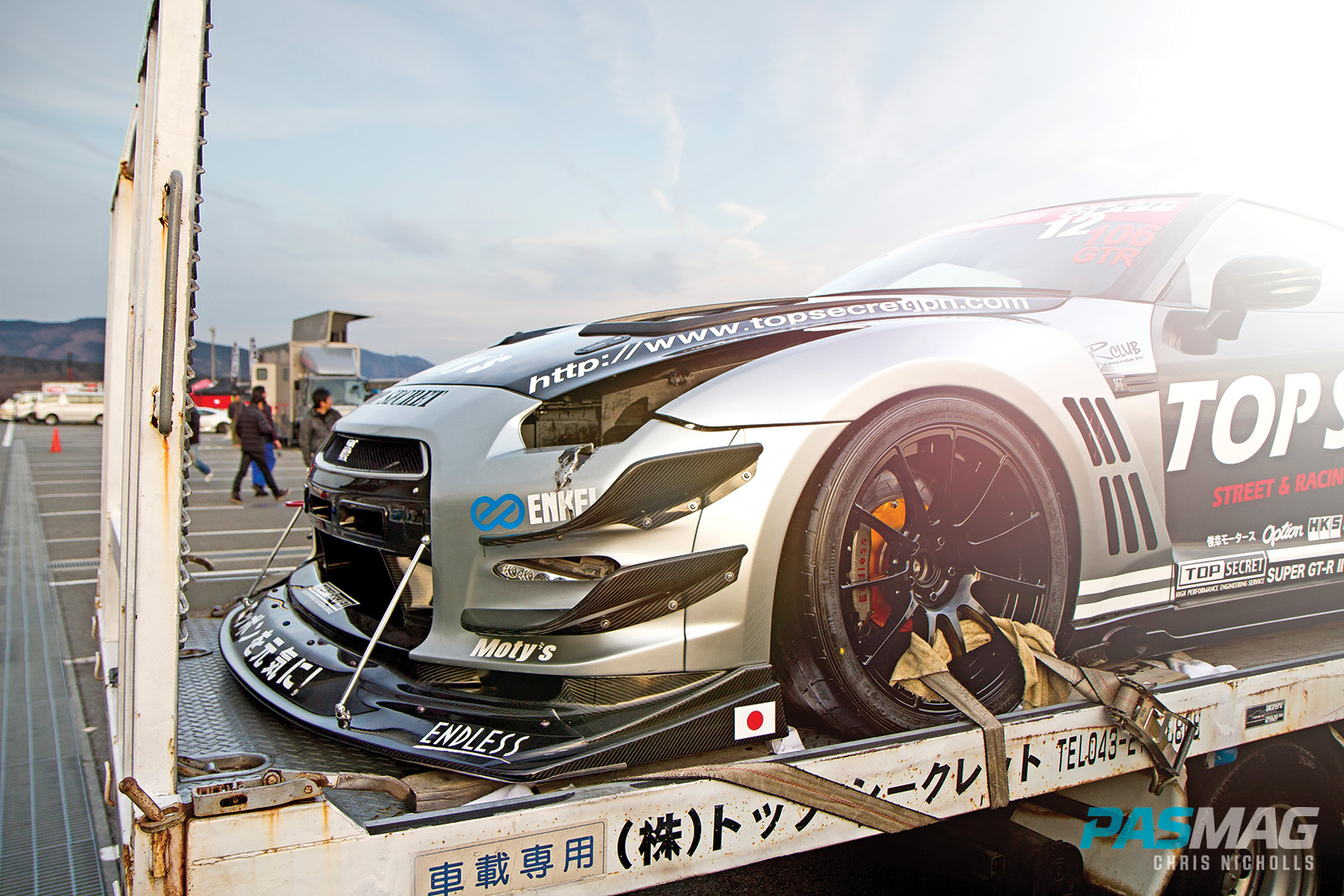 Sadly, the GT1000+'s main competition at WTAC 2014, Top Secret's Super GT-R II, wasn't in good shape that day, posting a slower time than last year (1:46.430 on radials) and suffering an early failure on the start-finish straight toward the end of its run. Apparently its front left tire blew out, severing an oil line and leaving plenty of smoke. It's just lucky that things happened at the start of the long straight and not the end, when it would have been pushing well over 150 mph.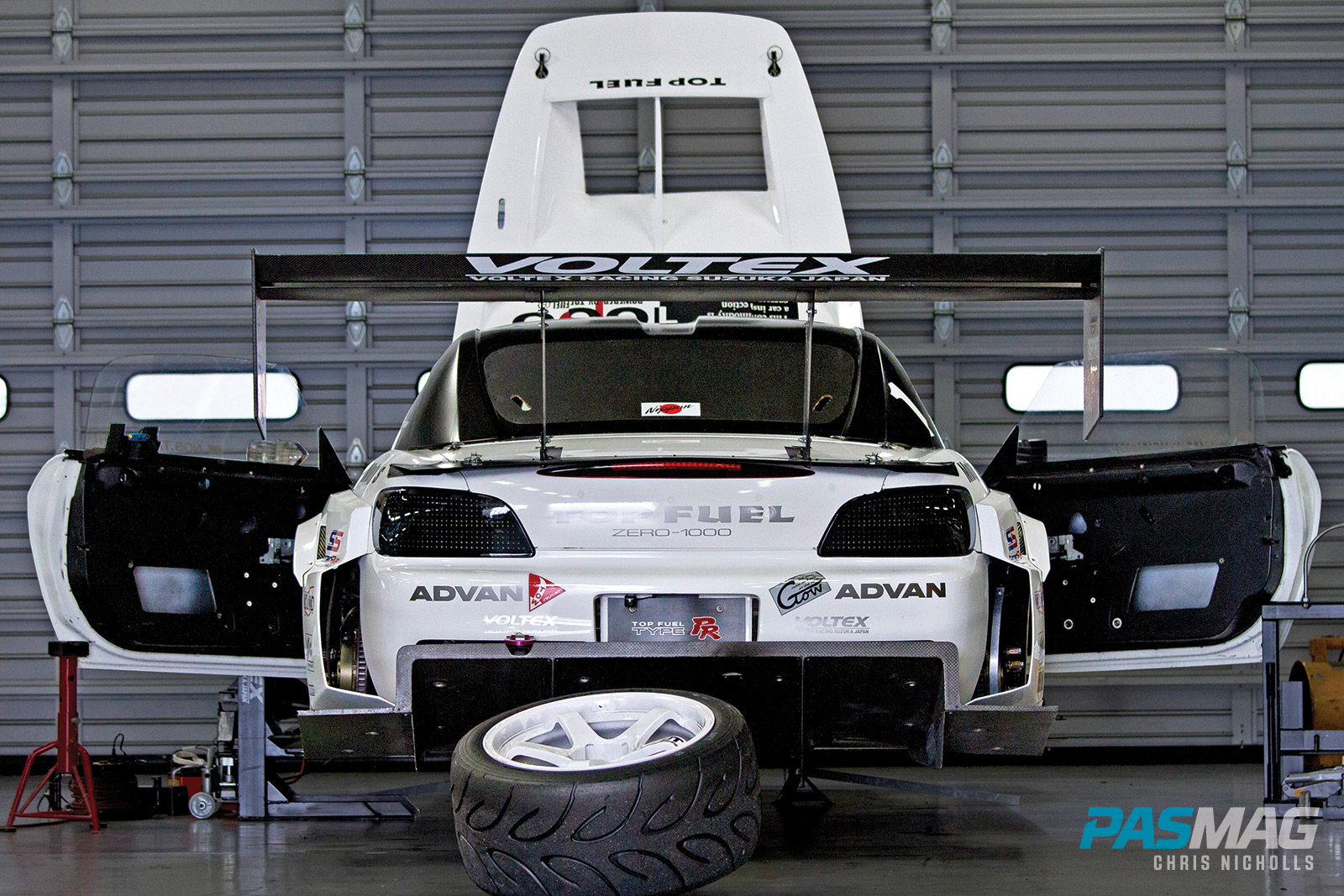 Not everyone was there to shatter lap records, though. With plenty of new cars debuting at this year's HKS Premium Day, many were there just to use it as a shakedown. That included two of the day's coolest debutantes: the brand-new Pan Speed FD3S, and the very interesting Prime Garage HC35 Laurel.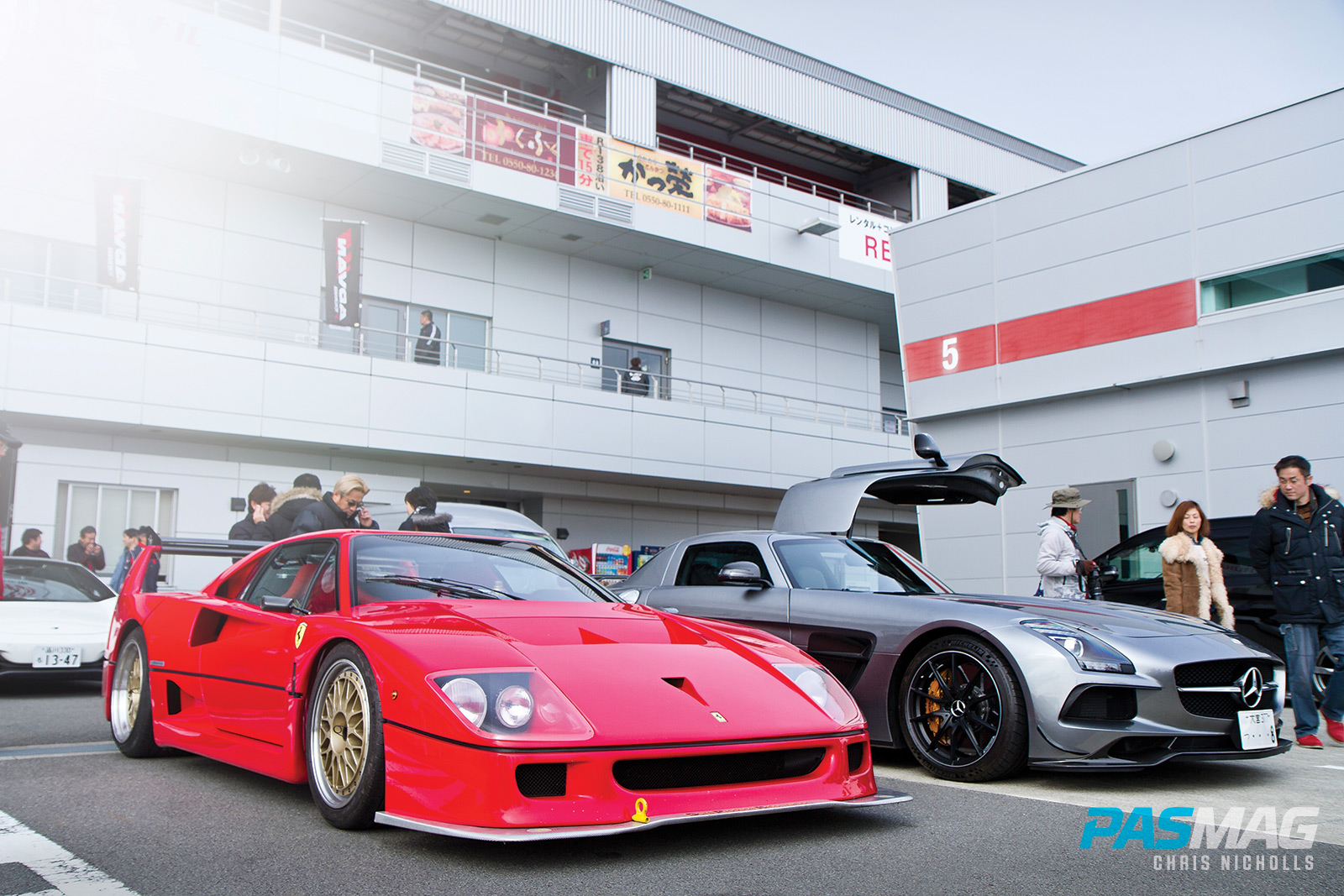 The Pan Speed RX-7 is, as mentioned, a new ground-up build, as you can tell from the lack of stickers (pictured above), was pretty fresh. There's still plenty of tuning left to go, but even then, it's 1:45.146 proves it's a serious threat.
Prime Garage's Laurel, on the other hand, wasn't as quick with a 1:48.423, but then it's a bit of a different beast. Possibly the only Laurel time attack car ever made, the SR20-engined machine is surely going to need a very steep learning curve, but it already turns heads, so that's a win no matter what for the Kita-Kyushu shop.
So that was HKS Premium Day 2015. Perfect weather, brilliant cars and plenty of on-track action. Perhaps it is heaven after all. It's heaven on Earth at the very least, and we can hardly wait for next year!