Global Time Attack kept its tradition of going to Road Atlanta every year since its Inception! The sad part is this year it was without Formula Drift, and during a major pandemic sweeping the world.
4th of July weekend in Braselton, GA. What can we say about it except for the fact it's incredibly hot, everywhere you look in the paddock is teams socially distancing and keeping their masks on. People are excited because though FD did not get to run, they still get to run the TA event at Road Atlanta with even more track time than usual.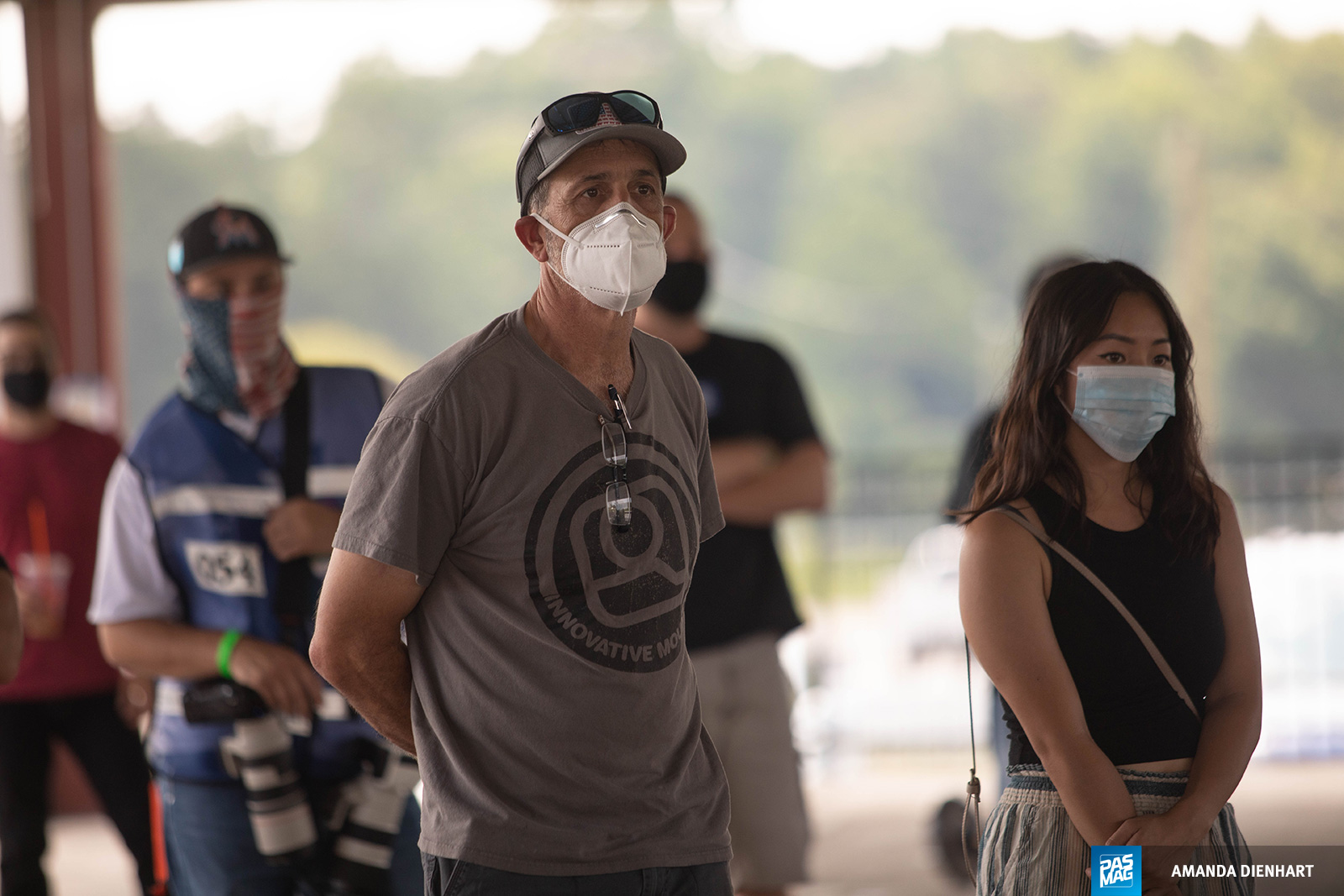 Drivers meeting happens after all the cars have been inspected by the tech stewards, and there is a lifting of peoples shoulders. This is only the second time we have been allowed to go racing since this pandemic started, and it was all surreal until this exact moment! Everyone does a great job of staying socially distant from each other and getting the vital information needed before the track goes hot for the day.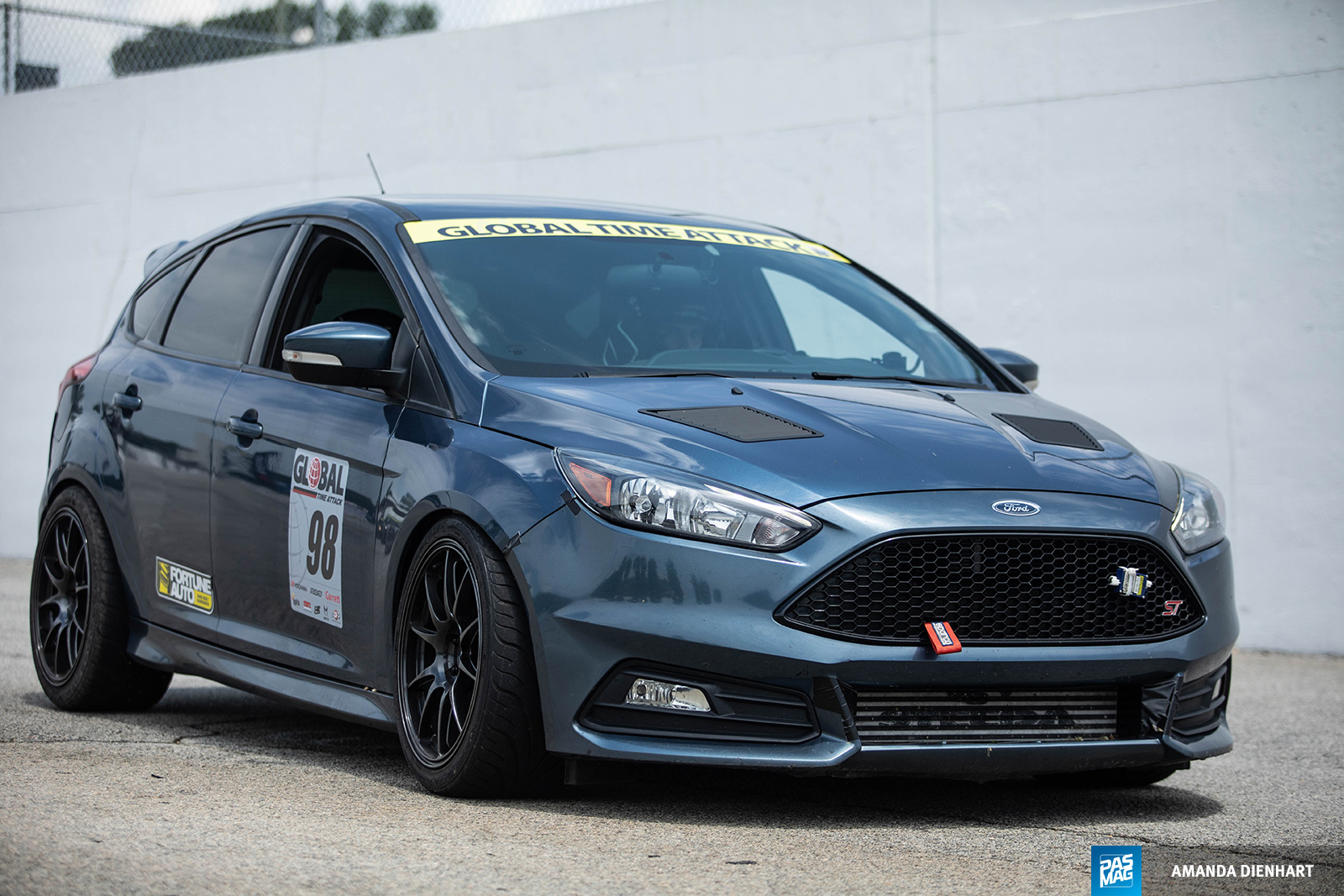 Session one goes live, started out by Group 5, and immediately there is a Focus ST that has caught everyone's attention. Apparently there were a group of people who drove from Florida to Georgia to run this event with us, and the one I speak of is Michael Whitehead in his Enthusiast Class Focus ST. If you caught the live stream we put an in car in his car because he epitomizes everything that enthusiast class is. He went out there to get his feet wet, fell in love, and almost won the class overall! He and Jonathan Wheeler traded fastest laps in enthusiast session for session until the last session of the weekend where Jonathan ended up winning the class! To be noted day 1 went late into the evening, 8pm to be exact, which was a first for us at GTA. It was amazing running the track during the time that Formula Drift, and we saw times drop during these sessions more and more, so we hope in the future we are able to share the track with FD to be able to do this more often.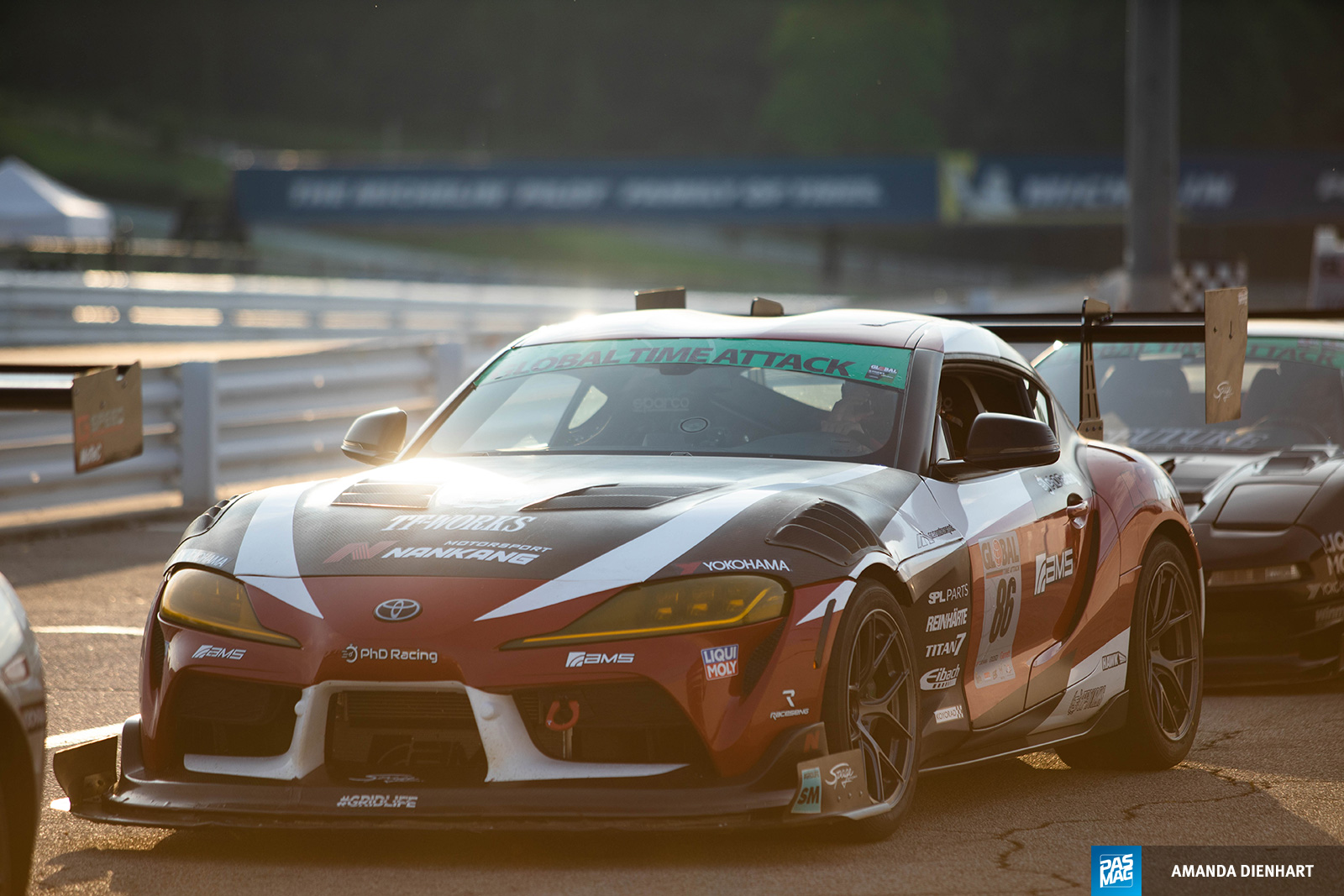 Street class was the class everybody was watching. Jackie Ding was the favorite to win street class this year, but there was a large contingency of people who believed Amir could come after his victory at GTA The Ridge Motorsports Park and best Jackie and his TA90 v.2. Sally Mcnulty was there with Markos Mylonas to try and put their ring into this fight, and we thought we would have a serious 3-way battle for street overall! Turns out we were 2/3 right, with Jackie Ding resetting the overall street record twice at this event, and taking first place with a 1:27.923, and Amir also resetting the original record held by Markos with a 1:29.179 being his first time ever driving Road Atlanta. 3rd place though was taken by Ryan Matthews in his C5 Z06 Corvette. Unfortunately for Sally and Markos, an untimely engine failure cut their efforts short.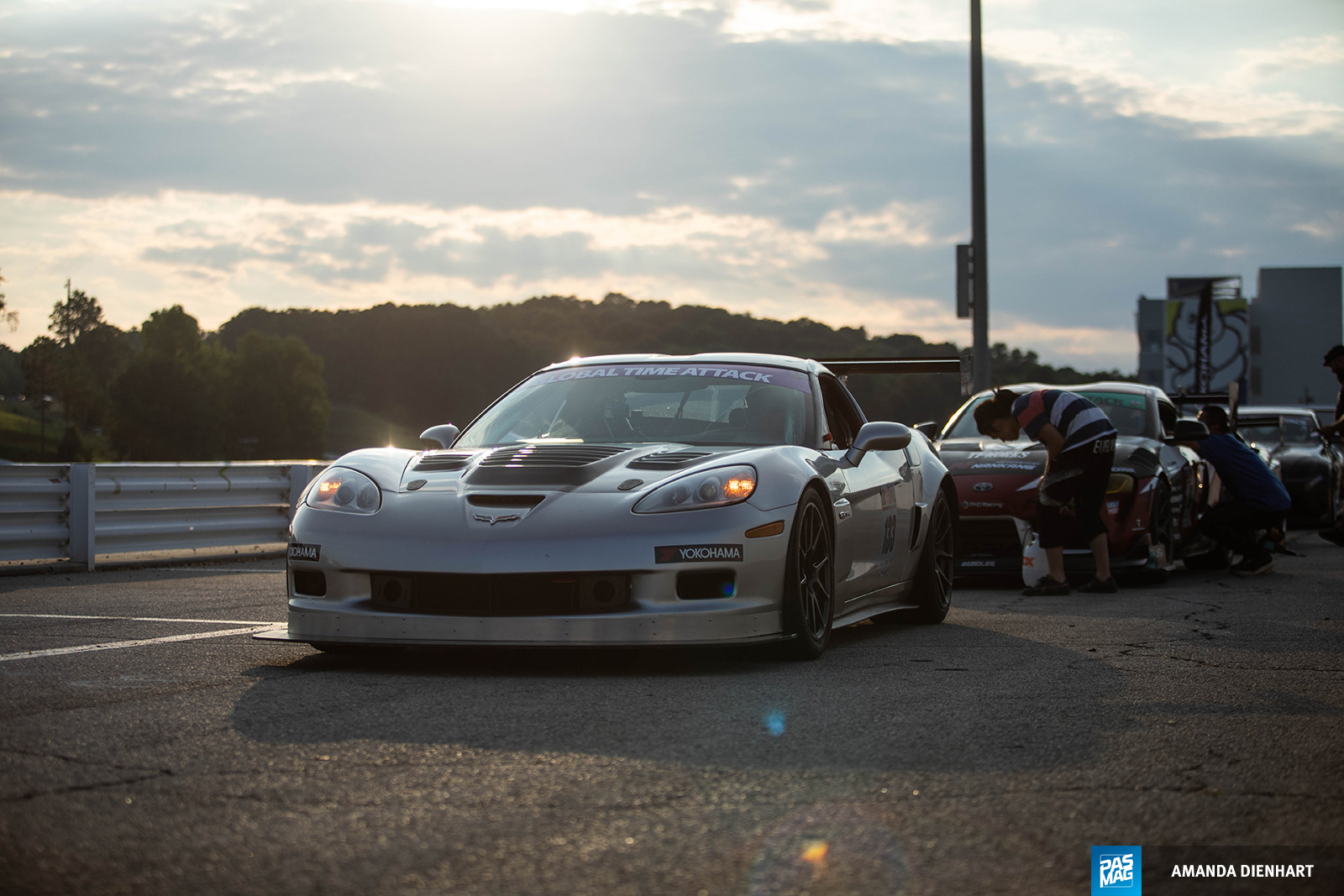 Limited class was the fastest class of the event this year at Road Atlanta, and usually brings some really hot shoes. First time runner with GTA was Eric Flemming in his freshly built C6 Z06 Time Attack Machine. This is a 7.7L Monster with a Samsonas Sequential and his first time on our spec Yokohama A052 Tires. He was unsure how they would do on his car as he was used to running something else. With all that said he went out and on his first flyer showed what the car really had, was already competitive still getting used to the new setup. By the end of this event he had reset the Limited overall record that was in the 27's down to a 1:25.868. His car had more in it, we all know it, but he felt that was a great time and wanted to put her to rest. Following him was Mr Jason Guzman in his GTR and Jason Owens in his Honda Civic Type R, which is usually a street class car but because of ruling requirements had to be bumped to limited for no registration/insurance.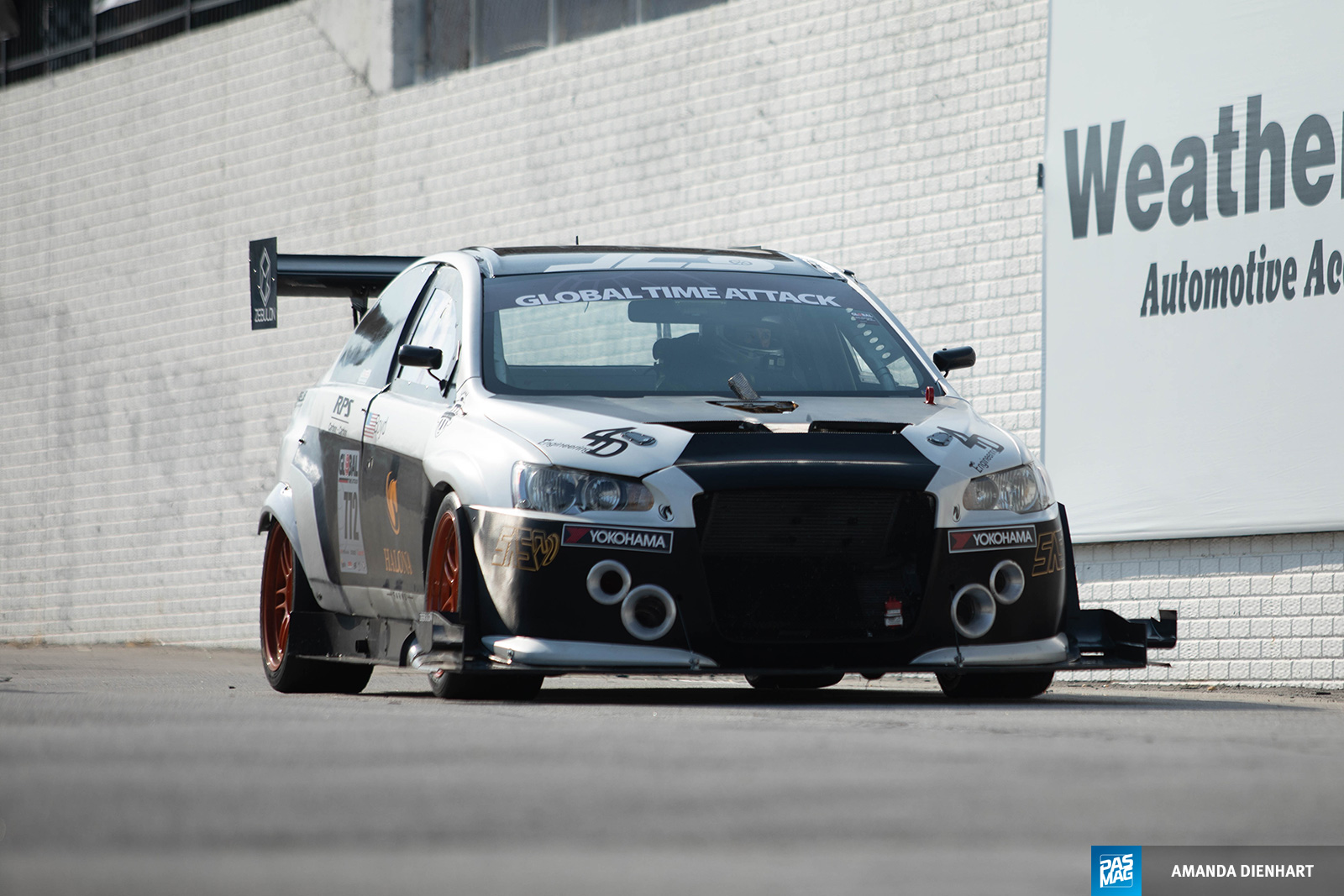 Unlimited class brought back some regulars to GTA Road Atlanta. By far one of the best sounding cars of the weekend, and the one the live stream begged to have an in car of was Mr. Derek Boyd and his Mitsubishi Evo X. He won Unlimited with a time of 1:27.584 and we know this car has a lot left in it. He had a drama free weekend and was able to run lap after lap which is great to see for his team. Alexander Gallardo took 2nd with Dan Kroll taking 3rd place.
Overall this event was held flawlessly by the GTA staff and everyone at Road Atlanta, we were lucky to be able to have it and always will be grateful to all the competitors and staff.
Photos by Amanda Dienhart (@snapsstudio)
---
PHOTO GALLERY