Photography by Shane Chattergoon
---
The Consumer Electronics Show stormed into Vegas once again to display the latest in gadgets, home theatre, computer and, of course, 12V audio and multimedia. Each year CES brings together new products and new faces to the scene, but as in many years past, it was the major players that attracted the most attention. Some of the latest audio builds drew in onlookers by the hundreds and there were more than a few noteworthy installs.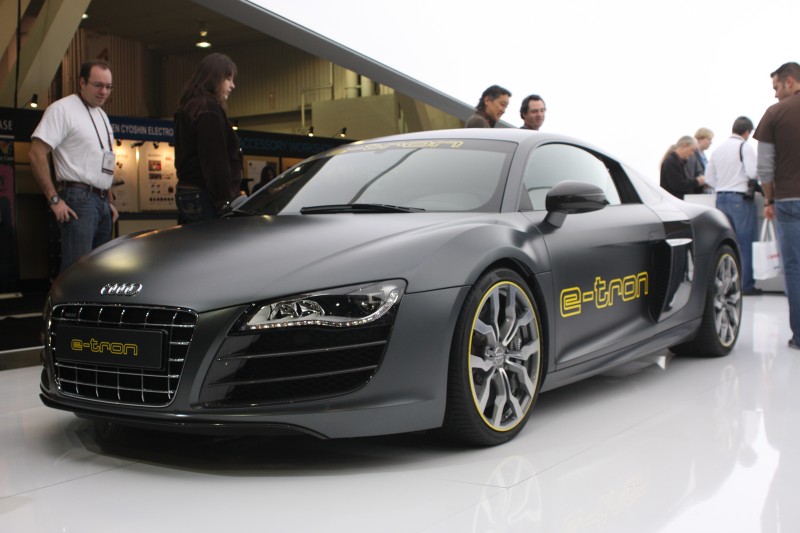 Pioneer went with some hot resto-mods like Camaros and Firebirds all in blazing Pioneer red. The vehicles underwent extensive modifications and the systems were complete Pioneer installs from front to back. Pioneer also appeased the exotic fans out there with a done up Aston Martin Vantage V8 with a load of gear from the catalog!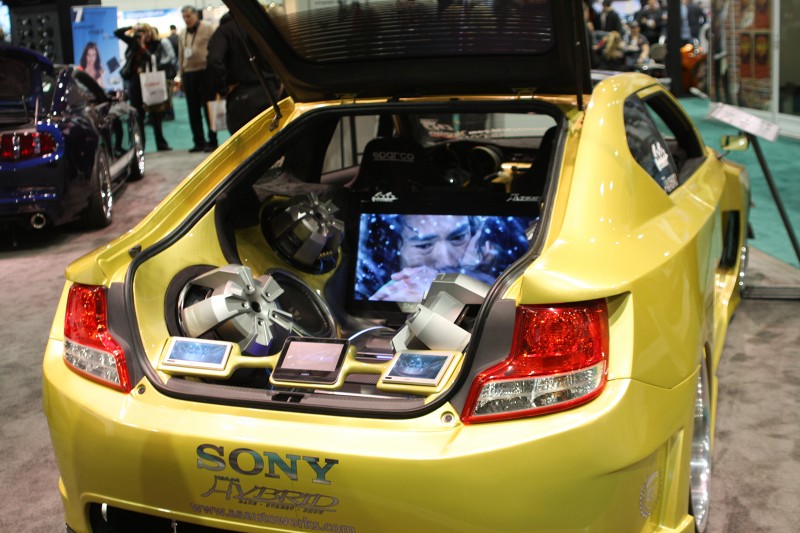 James Lin from Team Hybrid brought his Scion Tuner Challenge build for display at the Sony booth. Jammed with all kinds of Sony and Xplod audio and multi-media this tC definitely made a statement with four 15-inch subs as a punctuation mark!
Hybrid Audio unveiled an interesting Nissan S13.5 with all kinds of hardcore parts on the outside. The car even had a gorgeous swapped RB26DETT Skyline motor under the hood but behind the tint it was a different story. The completely reinvented interior attracted stars from all over due to the lack of a steering wheel. During the transformation, the controls were all replaced with digital units and oriented toward the right hand drive side! The rear seating area was stuffed with amplifiers and the trunk had loads of subs to push some air.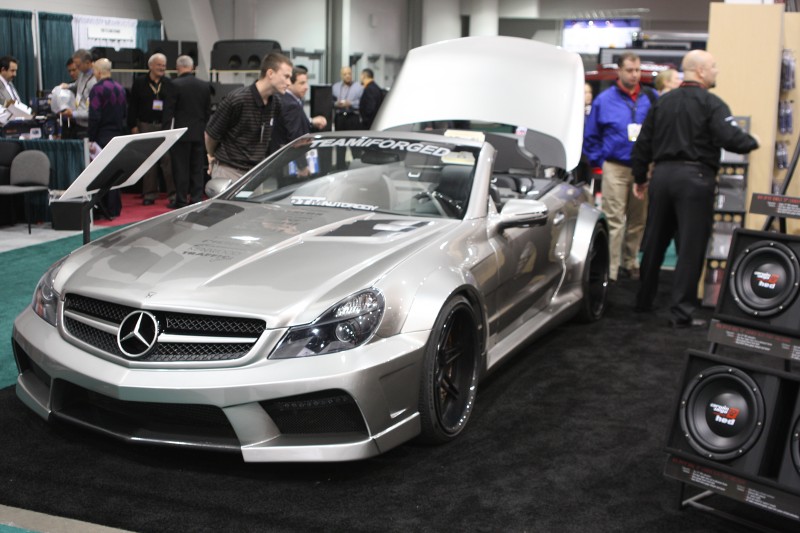 Diamond Audio rolled out an amazing build in the form of an SL55 widebody by iForged Wheels stuffed that was featured on the CES issue of PAS. Since this car has virtually no trunk due to the space required for the hardtop, the subs, crossovers and rear speakers all reside in the area being the seats. The spare tire cavity was filled with a Diamond amp illuminated for display.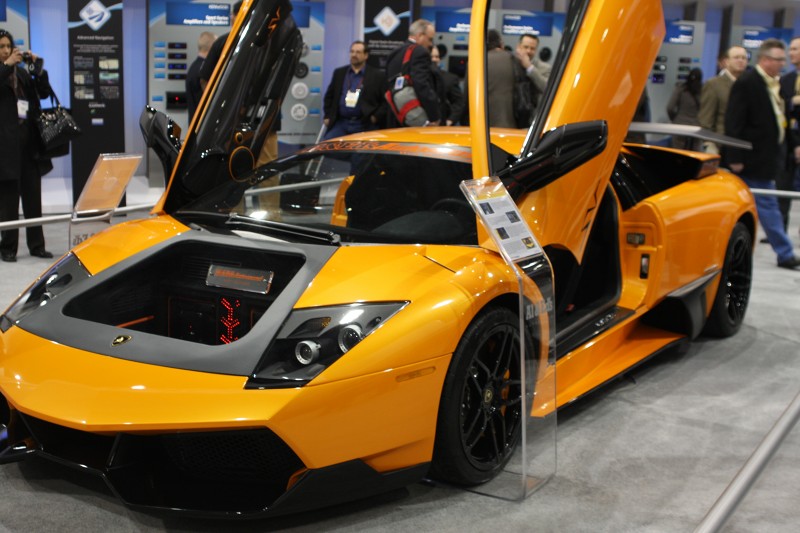 Then there were the infamous installers from Al & Ed's Autosound in Cali in the Kenwood booth. They brought with them a Murcielago with all of the audio gear under the front lid. Another fast audio showcase was found at Concept Audio which did a full build on a new GTR. The GTR has enough power to lug that new Concept gear around and still get it done in the corners.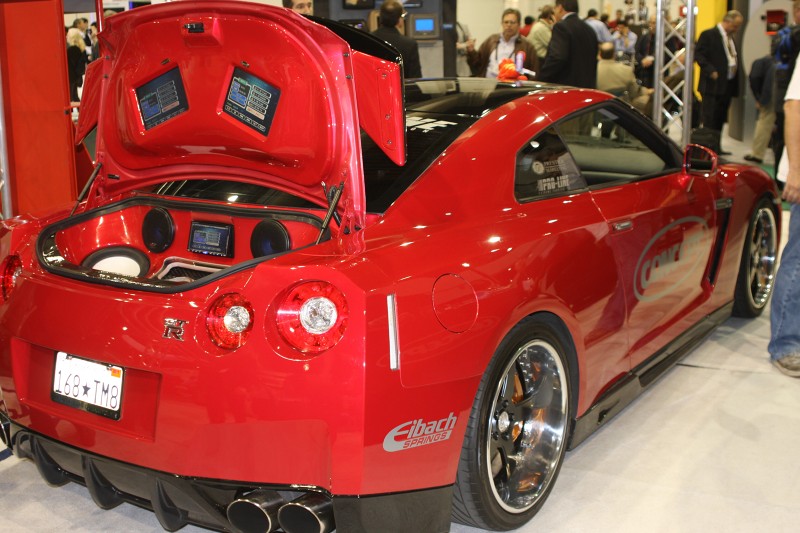 The 2011 CES Show might have looked different from layout and exhibitor perspectives but it has also become more dispersed. CES has spread to all parts of Vegas as you will find something going on at every turn, which makes for more to see and do and more ground to cover. We look forward to next year and stay tuned for in-depth coverage in PAS Magazine. For more event info visit: www.cesweb-org.