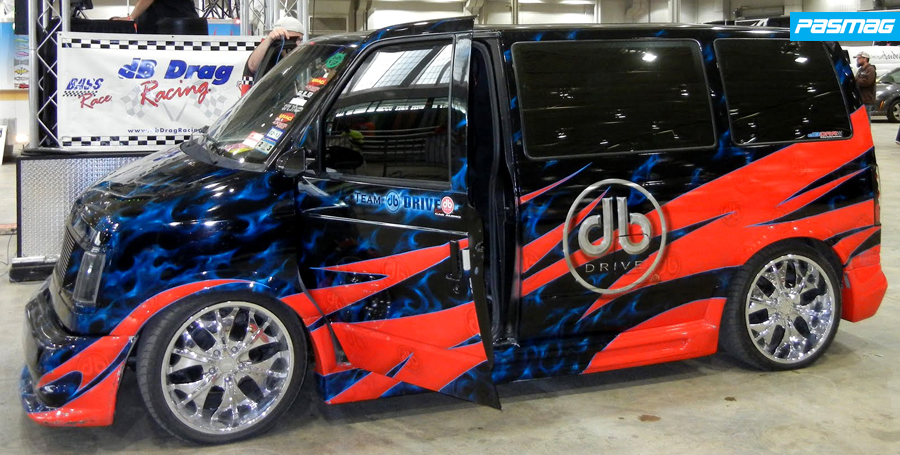 The Indiana State Fairgrounds was filled with competitors from three organizations that brought a lot of excitement and awareness to the mobile electronics industry. db Drag Racing, IACSA, and USACi, worked together providing a one stop for their competition finals October 6-7, 2012. The 2012 Car Audio Championship show coordinator was none other than Celise Harris of dB Drag Racing. Tireless efforts were made to ensure the show's success, and the spectators were able to enjoy some of the best systems competition has to offer.
Several manufacturers supported the event including B2 Audio, dB Drive, Hybrid Audio Technologies, Kicker, Kinetik, Metra, Ohio Generator, Scosche, Tantric Technologies, and XS Power.

"A huge thanks to the organizations, competitors, exhibitors, judges and staff of the 2012 Car Audio Championship. It was great working with IASCA and USACi on this joint venture. This truly was a collaborative effort amongst the organizations. I am looking forward to next year," Celise Harris, dB Drag Racing Marketing Director and show coordinator said.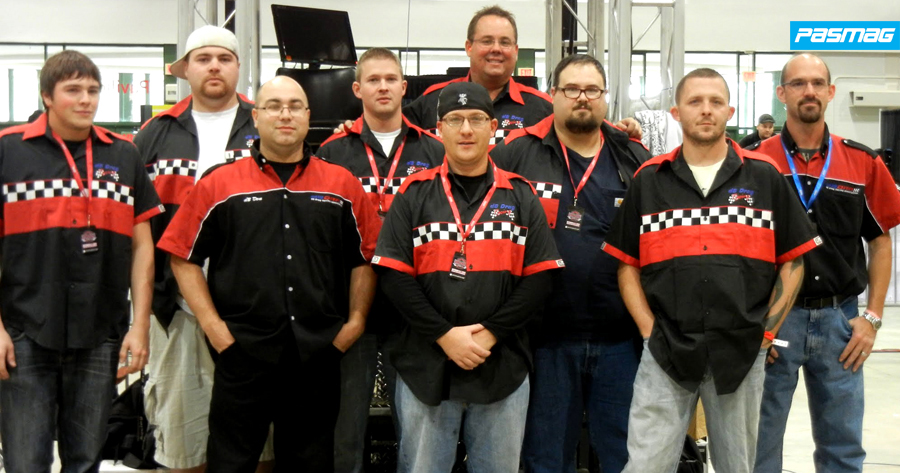 Wayne Harris, president of db Drag Racing, has shared Celise Harris' enthusiasm.

"Great show! It was Reminiscent of events from the late 90s," he said. "Officiating went smoothly and coordination between organizations was excellent. It was nice having the quiet time in the morning. This allowed the SQ judges to spend quality time with those contestants. In addition, the SPL classifications were more efficient."

Out of the 14 winners, Celise Harris noted she was happy that three were Canadians making this an International event as well. This year's dB Drag finals had a few Milestones which included Fred Wright Jr. from Team Eastgate and John Hrabik. Wright Jr. and Hrabik shared the honor of being the most seasoned competitors at the dB drag finals, being members since 1998, almost the very beginning of dB drag. Furthermore, Hrabik was crowned dB Drag Racing North American Points leader for 2012.

Craig Butler was the overall winner, nailing a 181 dB in dB Drag's Extreme class. Bass Race competitor since 2006, Steve Mick earned a perfect score of 159.9 dB and then went over to compete in the IASCA's Bass Boxing competition and matched his max output of 159.9 dB.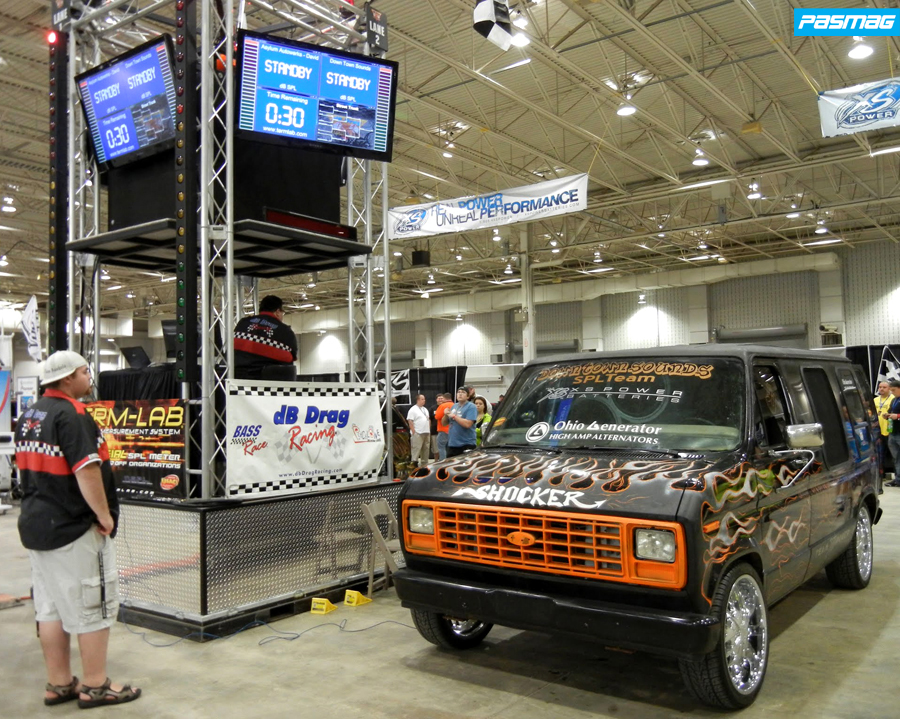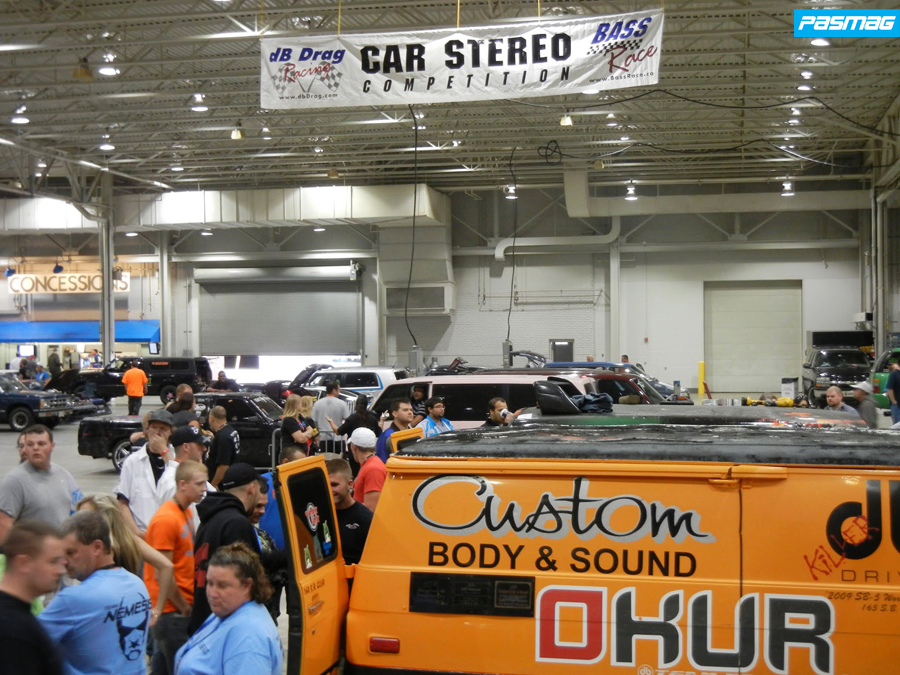 IASCA's own Moe Sabourin informed PAS that there was an amazing turnout at the IASCA Finals. The camaraderie between competitors and organizations, the fun had by all and the support of the industry all led to a successful show. Membership, registration and enjoying your time at the event were the main focal points regardless of winning or losing. Veteran IASCA competitor Bob Johan came out of retirement to enjoy the show and placed second in his class for the triple point portion of the event.

As a result of the good vibes and high turnout, Sabourin was feeling very optimistic about the future after the event.

"IASCA would like to thank our judging staff, and each and every competitor, retailer and manufacturer that supported the show," the director of worldwide operations for IASCA said. "Between the satellite locations and the main event, IASCA competition had more than 200 registrations which was a welcome sight. With close to 100 registrations in sound quality competition alone, the proof was there that sound quality competition is far from dead. We're very excited at the prospects for the 2013 season in all competition formats."

IASCA 2012 INAC results, SQC and IQC championship top honors went to Industry Legend Mark Eldridge in the Expert Sound Quality with a score of 241 expert installation quality scoring a 407 and a perfect score of 60 in RTA/SPL, tying him with Larry Woolacott from for first place. Furthermore, Eldridge rocked the Triple Crown Championship in two seat with a 95.395% and also won USACi Xteme SQ with a score of 444.00.

Other standout champions include Bramouse Muhammed in Triple Crown one seat and SQC armature, Ben Maxwell in SQC rookie, Rick Nichols in SQC pro, Natan Budiono in Ultimate Scott Buwalda of Hybrid Audio in Expert Solo and Expert Solo Install.
As with dB Drag and IASCA, USACi had several competitors that crossed over. USACi's Ralph Randall spoke about how fun it was to watch Butler and his "obnoxiously loud vehicle" that nailed a 181.60 in Super Port Wars Open, Super Modified 4001-up and Xtreme. Another standout guy was Kelly Huebert who earned fourth place competing in the Modified SQ class. Huebert traveled the country learning about SQ and now has his first year under his belt in preparing for next year's schedule

Randall thoroughly enjoyed the crossover and would like to see more of it, stated that it was a great show with Top notch competitors and he was surprised how well the organizations worked together. Randall now challenges the manufacturers to step up and give even more additional support for 2013. He guarantees that if the manufacturers support the event the three Organizations can fill the hall with spectators.

Based on this year's show results you should put the 2013 Car Audio Championships on your radar because it will be even bigger next year. More cars, more people and more fun! For additional information visit www.termpro.com, www.iasca.comand www.soundoff.org.