The 4th Annual Turn 14 Distribution x Pit+Paddock Car Meet presented by KW Suspensions connected the east and west coasts at Turn 14's East Distribution Center in Hatfield, PA on June 12th.
3 local food trucks provided the eats and treats.
27 top-tier aftermarket brands popped up booths and displayed their latest and greatest.
Over 300 custom cars registered to compete.
Around 700 enthusiasts were in attendance.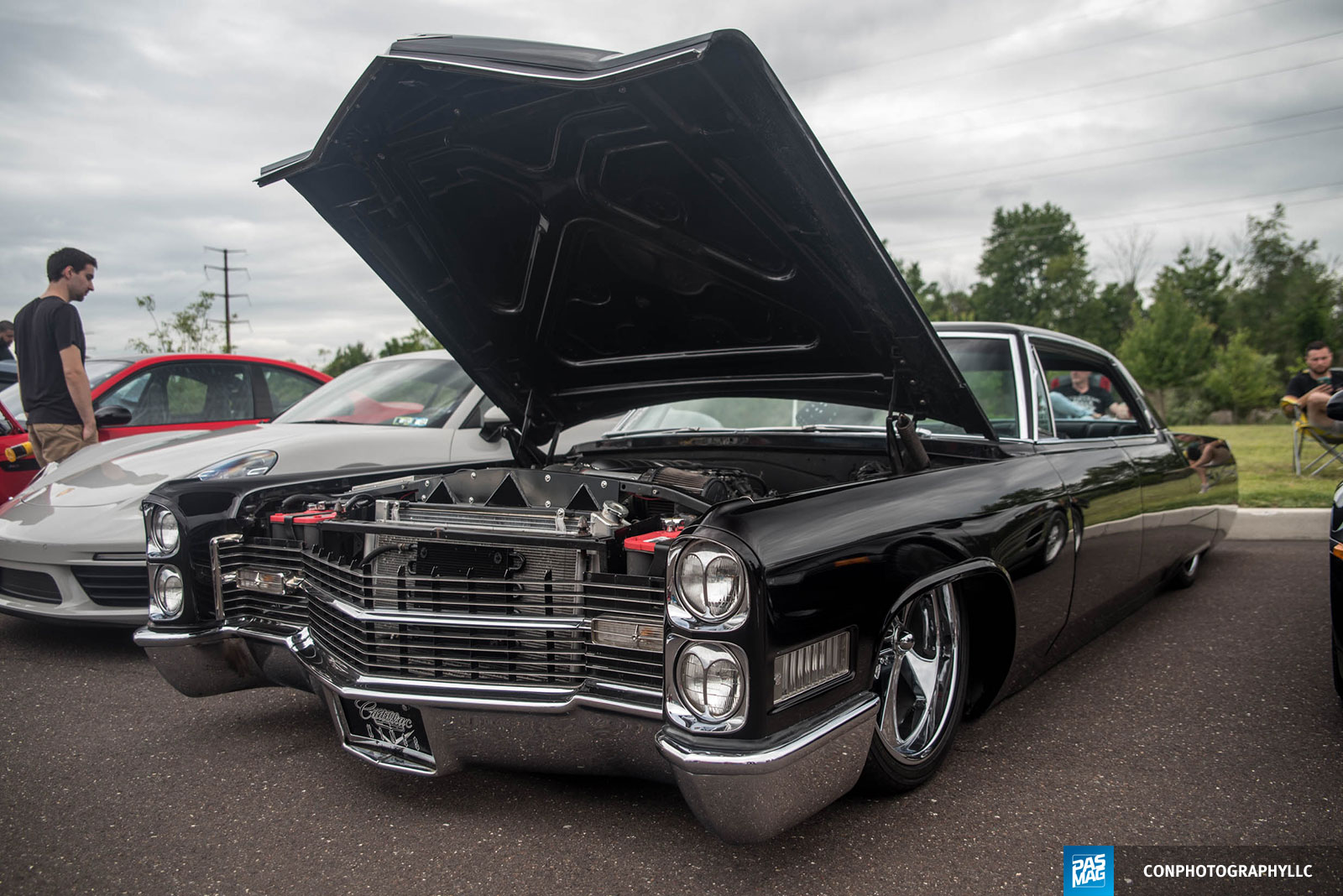 The real standouts at the car meet were the Pit+Paddock award class winners. First, for the Best Domestic Performance award - an LS-swapped Cadillac rocking a Cadillac Kings plate. Next, Best Modern Performance (formerly known as Sport Compact) went to Tim Hicks with his wild Datsun 240Z. And finally, Best Overall went to Kyle Wilinsky's crisp Volkswagen GTI.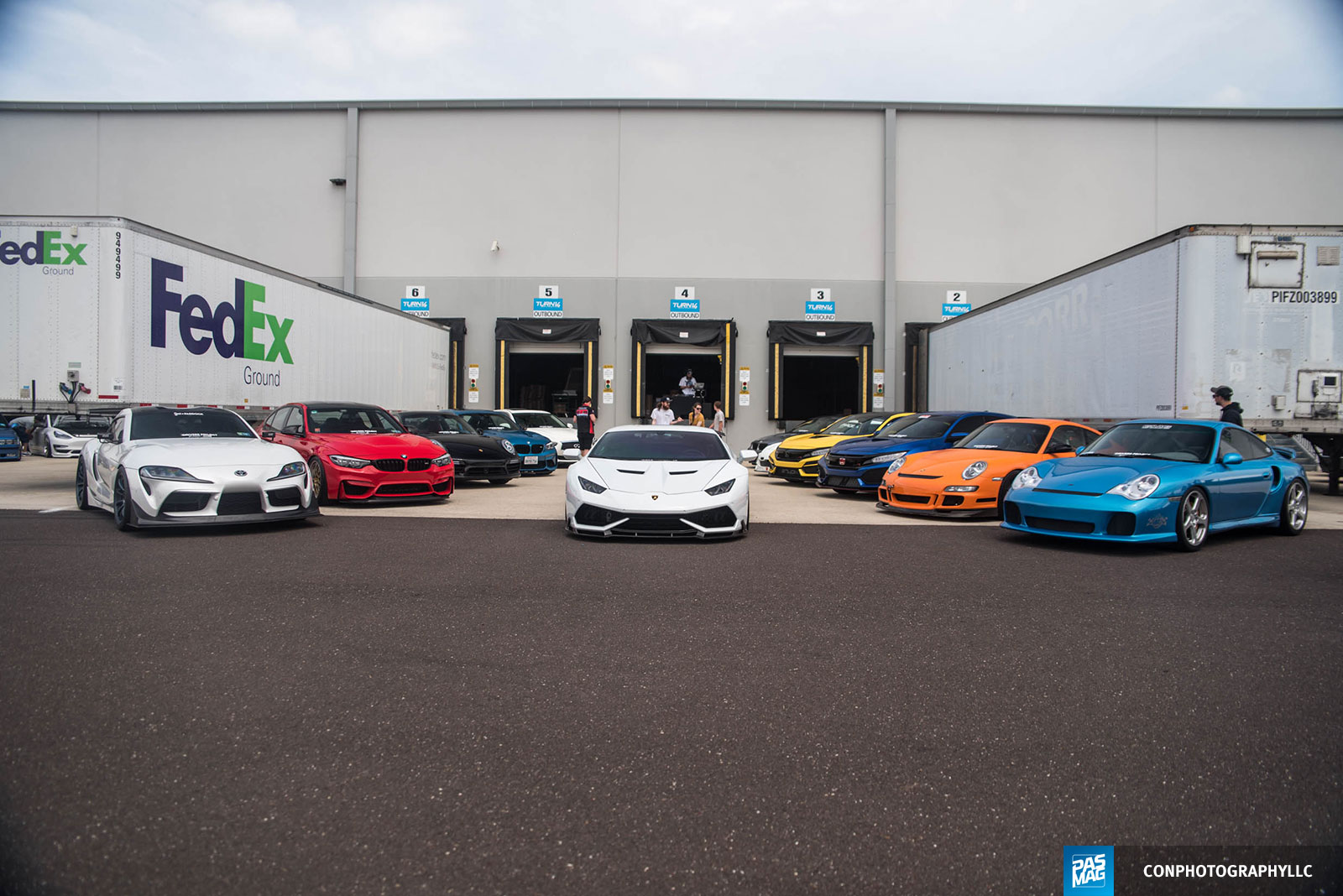 An exciting part of the meet was when The Drivers Project II powered by Hawk Performance arrived. This one-of-a-kind road rally involved a group of 15 cars shipped from California. It left from Turn 14's headquarters in Horsham, PA, travelled through the Pocono Mountains, down to New Jersey, and into New York City, and this 3-day journey ended at the Turn 14 car meet. Some vehicles in this collection included a Porsche 997.1 GT3 RS, a Honda S2000, a BMW F80 M3, and an AMS Alpha twin-turbocharged Huracan. But it wasn't just the cars that were special guests - the Drivers Project II also featured Larry Chen, the automotive world's legendary photographer.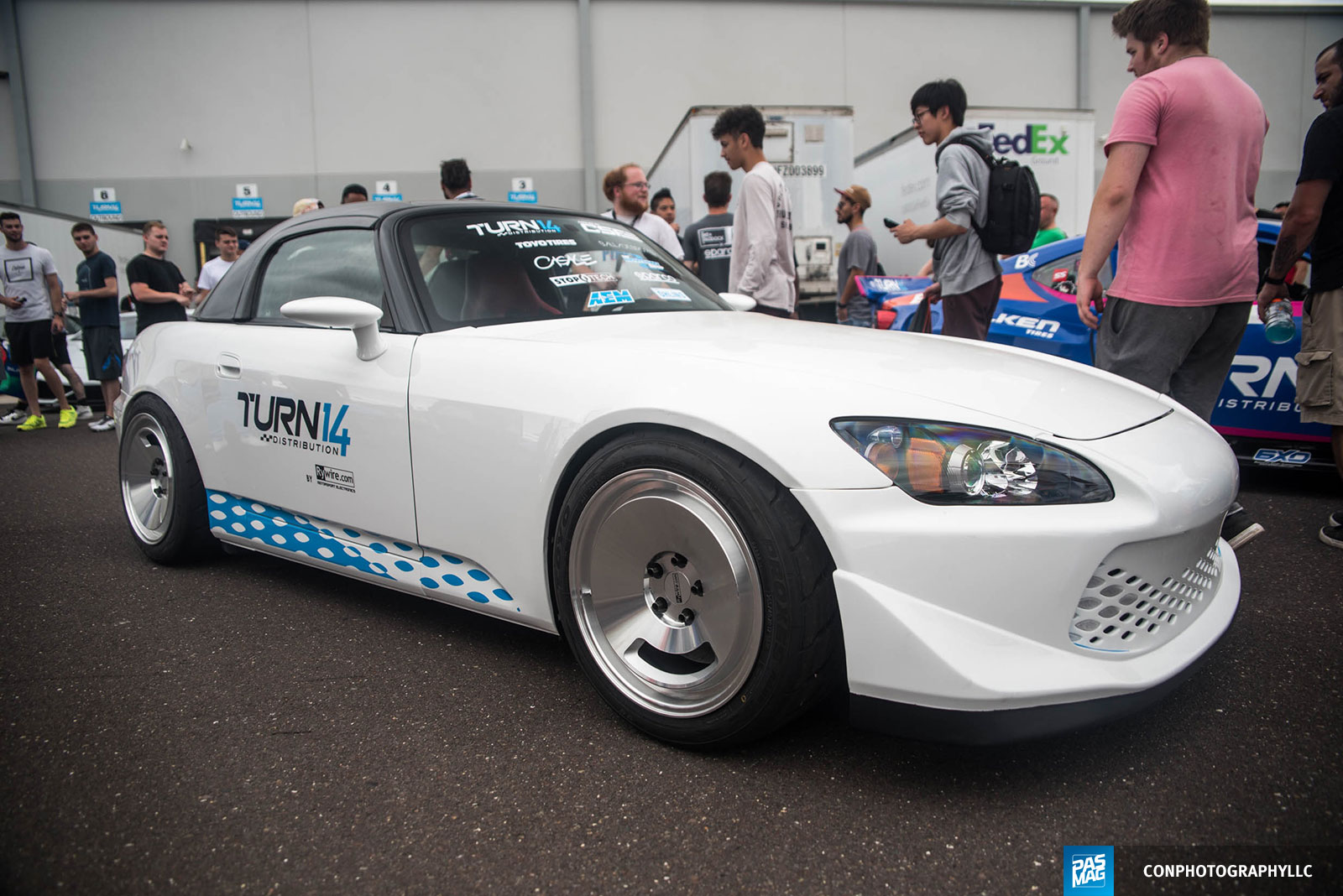 Finally, Turn 14 surprised everyone when Rywire's fully-electric EV Honda S2000 and Dai Yoshihara's Formula DRIFT LS-powered Subaru BRZ rolled in. Everyone pretty much stopped what they were doing to take photos and video of the pair rolling through the meet. It was quite the contrast too; the S2000 was super silent, while the BRZ roared like a lion!
It's not ordinary for the east coast to see west coast content, but the Turn 14 meet is definitely a great opportunity to showcase them. If this meet is a sign of things to come, we are in for one amazing year of tuning.
For more car meets, check out https://pitpad.com.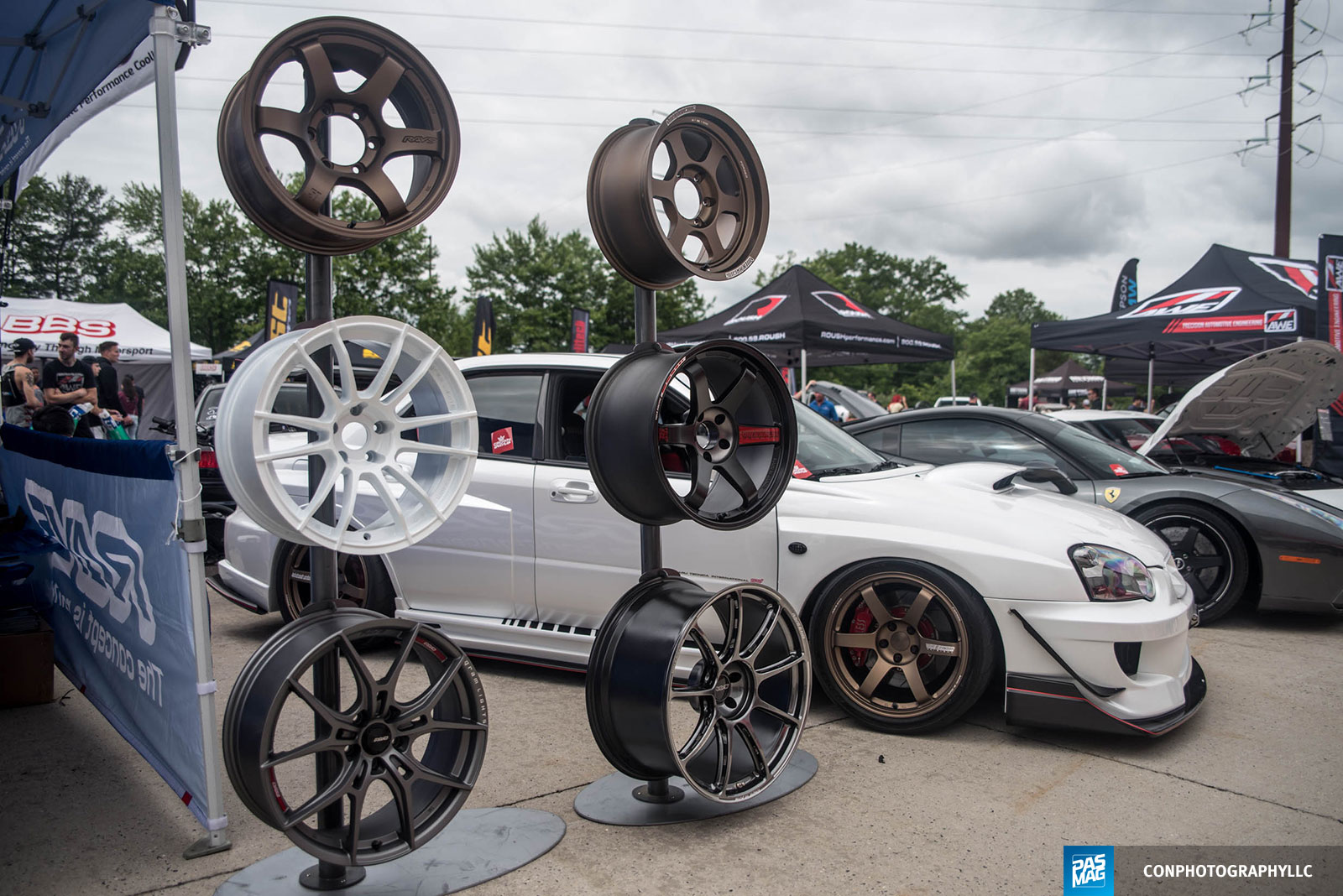 Photography by Christopher O'Neal (@conphotographyllc)
---
PHOTO GALLERY