Ah, technology.
While it's a struggle to simply keep abreast of all the latest and greatest advancements, there's no argument that technology is a huge part of everyone's daily life. One of the more fascinating aspects of today's technology is how everything seems to be able to integrate and work together to make our lives simpler and hopefully easier. Well, the folks at Pioneer have released the 2018 NEX series of source units, and with the AVIC-8400NEX comes yet another new feature that has never been available in a car radio before. Thanks to it's built-in Wi-Fi capability, the AVIC-8400NEX can be used with your HomeKit (iOS) or Gideon-type (Android) app to provide control of your home-based smart devices! This allows you to check the status and actually control those devices directly from your car.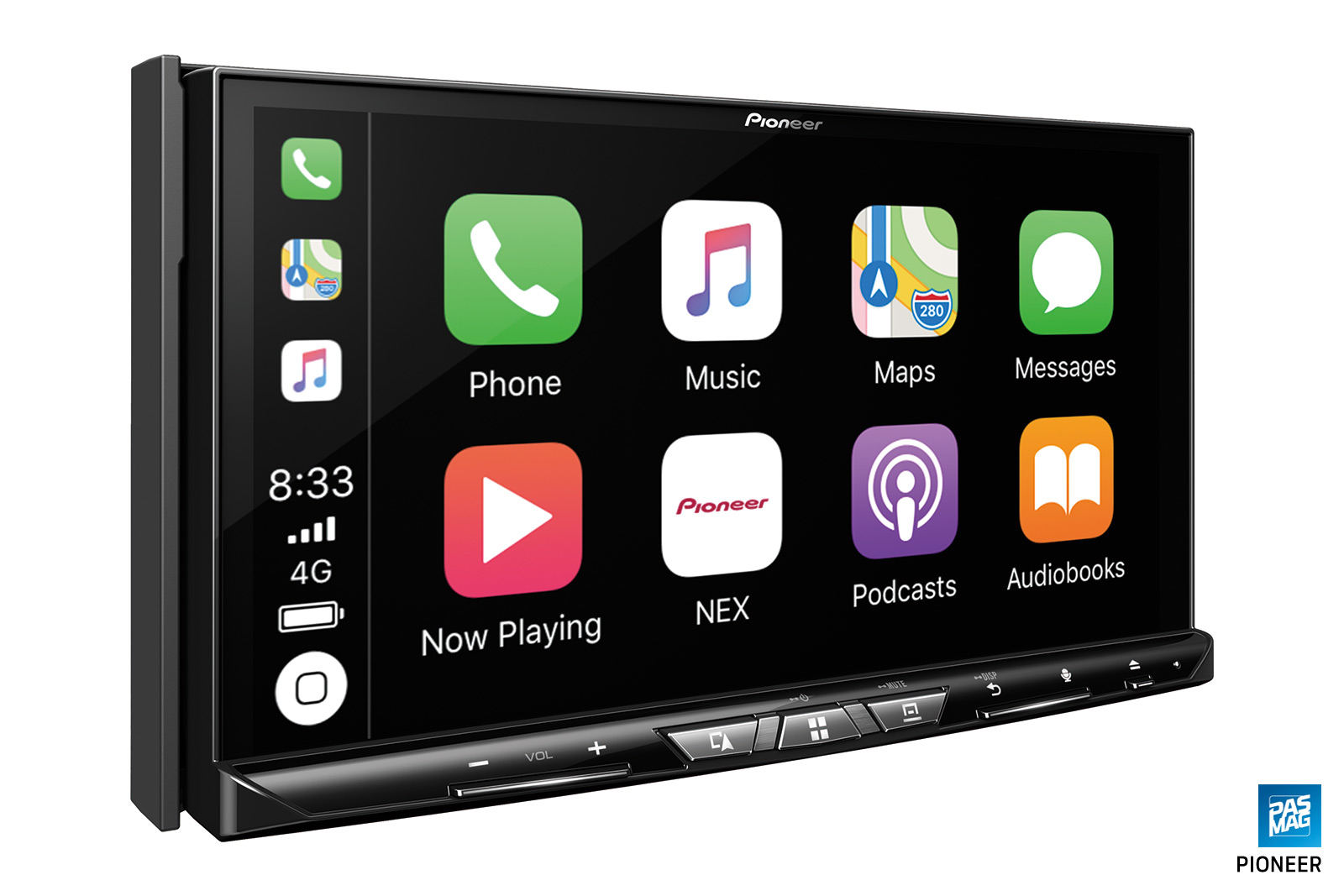 FEATURES
The AVIC-8400NEX comes with Pandora built in, as well as HD Radio and AppRadio Mode, which allows you to download apps directly to the radio. It's iDatalink Maestro compatible and SiriusXM ready (devices sold separately), with full Bluetooth functionality.
The navigation system uses maps from HERE and can hold up to 16 GB of map data. The included maps cover all of the U.S., Canada, and Puerto Rico, with over 11 million POIs. Maps can be displayed in 2D or 3D modes, and include 3D landmarks, city maps, lane information, and even free Lifetime Traffic from Total Traffic Network.
For those who prefer to supply their own digital media, the AVIC-8400NEX plays back CD, DVD, WMA, WAV, MP3, AAC, FLAC, MPEG 1, 2, and 4 video, as well as AVI/DivX video. The media can be brought to the Pioneer on DVD, CD, SD card, or USB drive, and there are two auxiliary wired inputs, plus dual camera inputs. This unit isn't likely to leave many people wanting for a way to be entertained!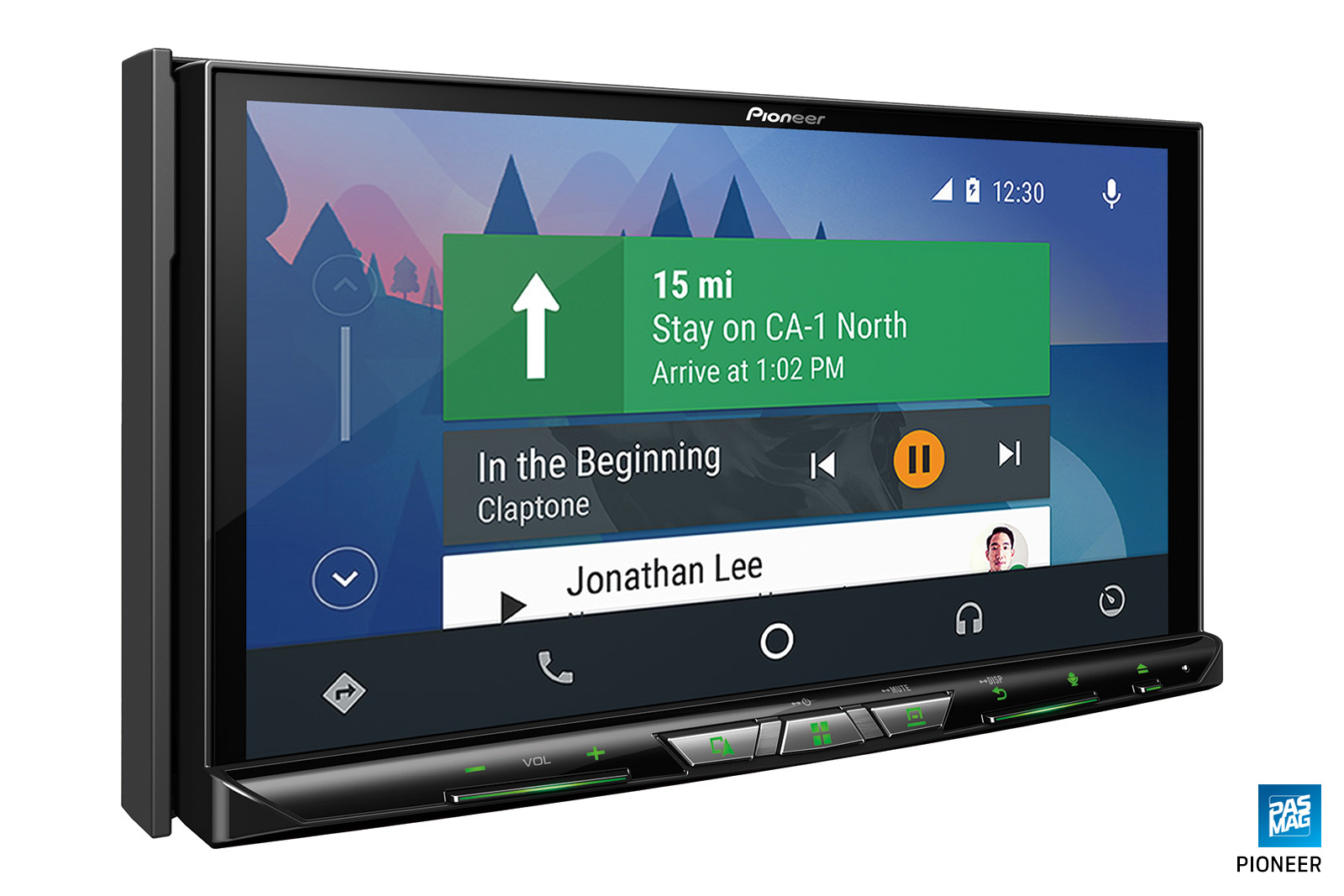 CONTROLS AND FUNCTIONALITY
In terms of daily use, I really like the Pioneer's easy and logically laid out touchscreen. All the controls are intuitive to find and easy to use. The touchscreen itself is a seven-inch 16:9 aspect ratio piece with 800x480 resolution. The screen is motorized to be set to one of five view angles and the setting can be retained in memory. It's also highly customizable, with 13 backgrounds, a splash screen, and over 100 color choices for the backlit buttons. You can also customize the home screen with your favorite shortcuts, making common selections a snap. The display can also simply be turned off to minimize distraction when driving at night. If you need to entertain back seat occupants, the AVIC-8400NEX has dual-zone rear-seat entertainment, so the kids can watch a video while you listen to music or the ball game.
There are three sets of RCA pre-outs, a 13-band customizable equalizer, selectable high- and low-pass filters with four possible slopes, and a special network mode that allows a bandpass mode to be used in conjunction with high-pass and low-pass filters, thereby potentially eliminating the need for passive networks. By adding Pioneer's CD-MC20 auto-EQ microphone, you can also take advantage of time alignment and auto EQ capabilities. A listening position selector and Pioneer's Advanced Sound Retriever round out the adjustment section.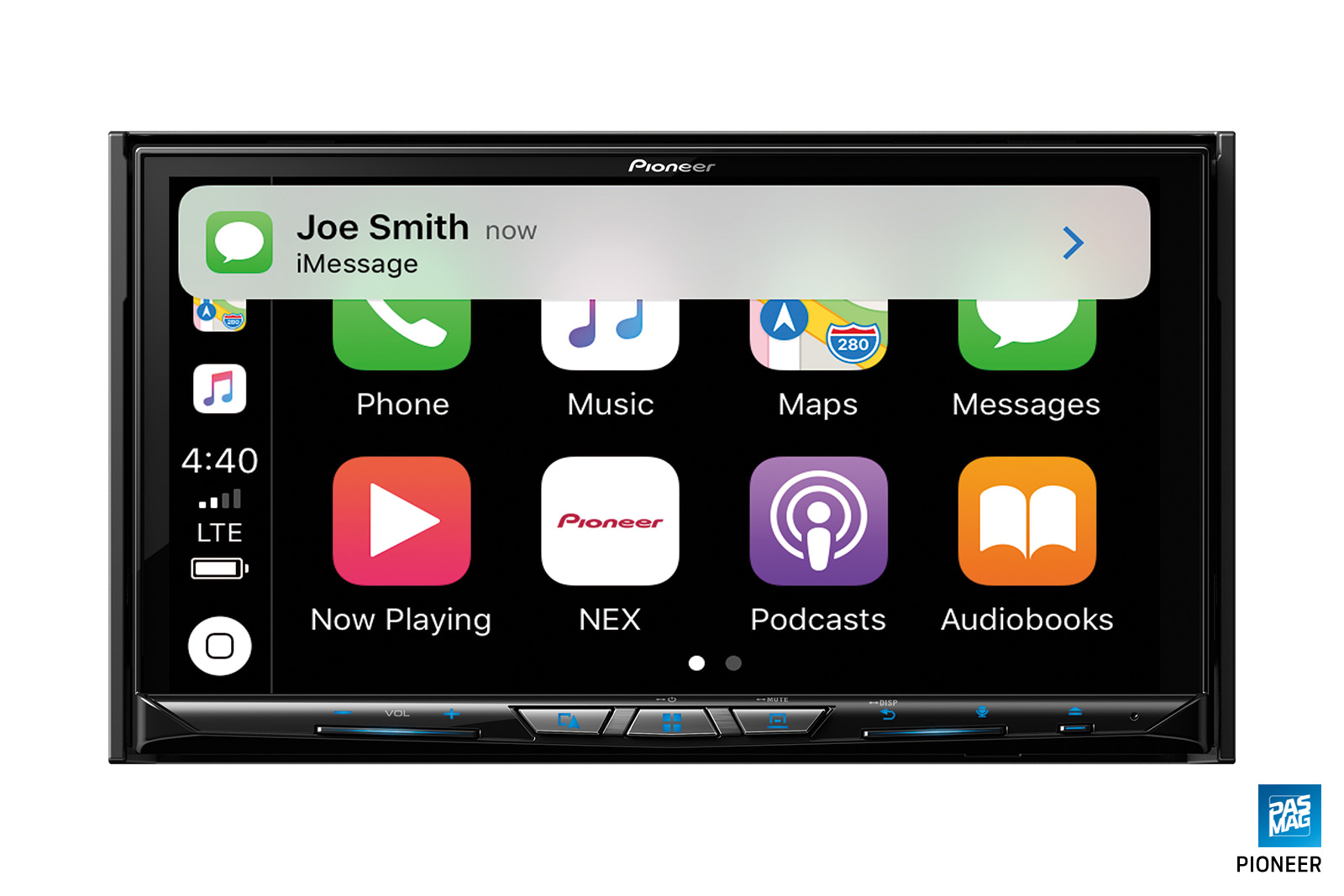 LISTENING
For my listening evaluation, I connected the Pioneer to my reference system and, suitably armed with a dozen or so CD's, a few DVD's, my smartphone and my iPod, I sat down and did a two-hour listening session. I have to say, I emerged from my listening room suitably impressed. The overall sonic performance is very good, especially when playing back FLAC and even MP3 tracks from my iPod. The bottom end is well defined and authoritative, especially in songs like Billy Idol's Prodigal Son or Thomas Dolby's Key to Her Ferrari. Vocals and acoustic instruments sound open and natural, and the top end of the register is all there with plenty of brilliance and detail, without sibilance.
ON THE BENCH
As is typical of Pioneer's NEX series, the AVIC-8400NEX has exemplary audio performance from either the built-in amplifier or the pre-out section. Internal amp power measured well above the CEA-2006-rated 14 watts, and thanks to the 24-bit D/A converter, the frequency response and signal-to-noise were as good as some home audio players. Unclipped preamp output voltage is 3.7V, and the output impedance is below 100 ohms.
MEASURED SPECIFICATIONS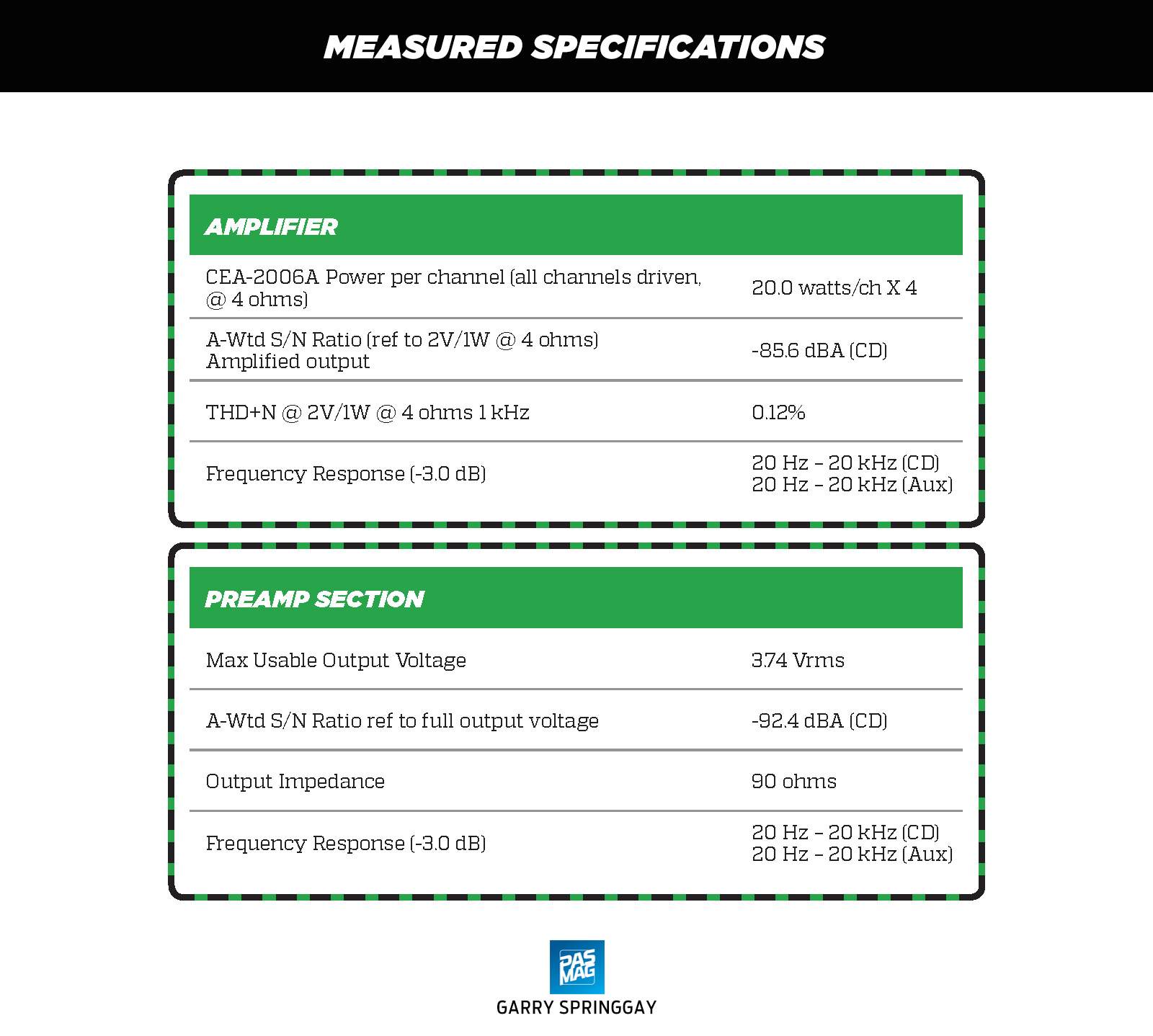 CONCLUSION
Anyone who is embracing a smartphone concentric lifestyle and needs a DVD/navigation receiver that has virtually every feature one could ask for, the Pioneer AVIC-8400NEX would leave very few people wanting for anything more. From the ease of use and astounding selection of available media sources, to the functionality of smart home device control and the convenience of complete smartphone wireless integration, it really leaves very little to wish for.