Now that our smartphones are simply an integral part of our daily lives, it stands to reason that the other electronic devices we interface with should also make use of the abilities of our phones.
There's no better place for that to happen than in the dashboard of the car, providing not just convenience and connectivity, but adding the safety of hands-free operation as well. I'm not just talking about Bluetooth connectivity for hands-free calling either. The latest crop of multimedia source units includes a whole new level of compatibility. Thanks to the development of Apple CarPlay and Android Auto, you now have the full functionality and convenience of your smartphone right in your dashboard while driving.
FEATURES
The Kenwood DDX9902S is a double-DIN multimedia receiver built around compatibility with Apple CarPlay and Android Auto. By integrating the capabilities and connectivity of your smartphone, the Kenwood radio becomes your control center for all sorts of smartphone functions. You have access to voice control via Siri or Google Now features, GPS mapping, traffic information, weather updates, or even have your messages or schedule read to you with both hands on the wheel and your eyes on the road. Think of something while driving? No problem; you can leave reminders for yourself that are automatically stored in your phone when you leave the car. The CarPlay or Android Auto functions basically turn the screen of the unit into the controls for your phone, and the list of available apps is growing weekly.
The connections are very simple: just connect your compatible smartphone to the Kenwood's USB port and you're ready to go. If your phone supports HDMI or MHL output, you can also use those outputs to create a duplicate of your phone's screen right on the radio's display, which is handy for popular apps like Waze. When it comes to GPS-based apps, an external navigation antenna improves reception and accuracy of your location regardless of what type of phone or app you use. Suppose you have an iPhone, but another family member uses an Android phone; the Kenwood will automatically switch between the two. The DDX9902S is also compatible with Miracast Dongles (including the Kenwood KCAWL100), which allows you to enjoy music, video or pictures over a wireless connection.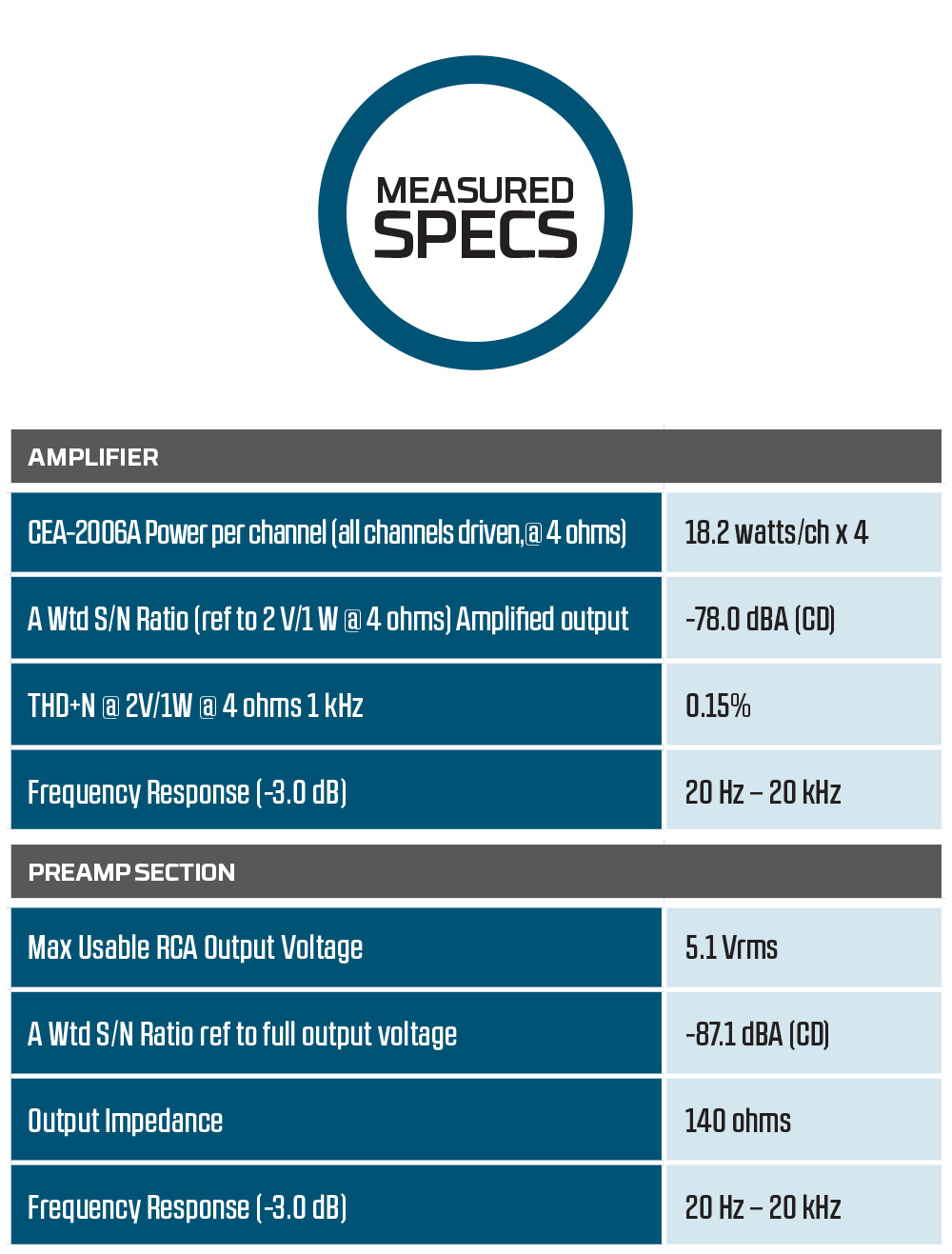 When using the CarPlay or Android Auto apps, the screen of the radio becomes your control panel and is designed to be very similar looking to the way the app looks on your phone. This aids in ease of use and minimizes the time you need to take your eyes off the road. Until you experience the convenience and amazing ease of use CarPlay or Android Auto brings, it's difficult to understand. Once you try it, the technology quickly becomes something you just won't want to do without.
Of course, the DDX9902S is a lot more than just a tool to interface with your phone. It's also an extremely capable DVD player and audio source, with built-in Pandora, iHeart Radio and Aupeo apps. An optional SXV300 tuner is all that's required for Sirius/ XM functionality. The Kenwood unit is also fully compatible with the iDataLink Maestro, which is perhaps the best OEM integration module currently available for many popular vehicles.
Operation of the unit is done primarily via the high quality 6.95-inch 16:9 aspect ratio TFT touchscreen display. There are hard buttons below the screen for common adjustments like volume, AV, audio, telephone/voice as well as the eject button. Several of these buttons are dual function; by pressing and holding them, you can access other functions like a rearview camera, for example.
The DDX9902S comes with an HD Radio tuner and supports playback for almost any type of CD format, including DivX, iPod control, playback from SD Card or USB drive. Of course, full Bluetooth connectivity is there to provide hands-free telephony with caller ID and storage of up to 600 of your phone's contacts in the unit's memory. Audio streaming is available via any of the typical (HFP/A2DP/AVRCP/SSP) modes, and it also uses the highest quality Bluetooth audio support in the form of the AptX codec.
The Kenwood DDX9902S is fully compatible with an optional rearview camera and can be configured to automatically switch to the camera view when you put the car in reverse, or you can view the camera output anytime via a button on the front panel. If your car is equipped with steering wheel controls, they can be retained using an optional adapter or the iDatalink Maestro.
On the audio performance side of things, the DDX9902 includes a built-in four-channel amplifier and three sets of pre-amp outputs with a full five-volt capability. Also included is a DSP processor with a seven-band equalizer. You can adjust things for yourself and save the settings as a user curve or you can simply select any of the seven available preset curves. Additional sound tuning comes via built-in crossovers with the front and rear channels getting eight selectable frequencies and a choice of four different slopes. The sub outputs have a low-pass crossover with five frequencies and also four available slopes, as well as a subwoofer level control, and a sub output phase switch.
Rear panel connections include a single USB port, an HDMI input, front, rear and sub pre-outs, AV input, rear seat audio and video outputs, aux input, rear camera input, GPS antenna input, and the optional steering wheel controller input. The rear camera view can include adjustable parking assist guidelines, or none at all if you prefer.
CONTROLS AND ERGONOMICS
Kenwood has had the ergonomics of its units dialed-in for quite a while and this one is no different. The DDX9902S is quick and responsive to your selections. I had no problem setting up and operating the unit without opening the manual, which is a good indication of a well-thought-out control panel and GUI. As features are added, it becomes easy for things way too complicated, but the engineers at Kenwood have done a good job at providing logical and easy to use controls despite the vast array of included features and functions.
Personalization and customization options have not been overlooked either, with various selectable themes and a vast palate of colors to choose from. Main menu screen is customizable as well, so you have your most often used functions right at your fingertips. You can also download your own wallpapers and truly customize the look of the front panel. Speaking of the front panel, this one can be adjusted to any one of seven different angles and it will remember the setting every time you start the car.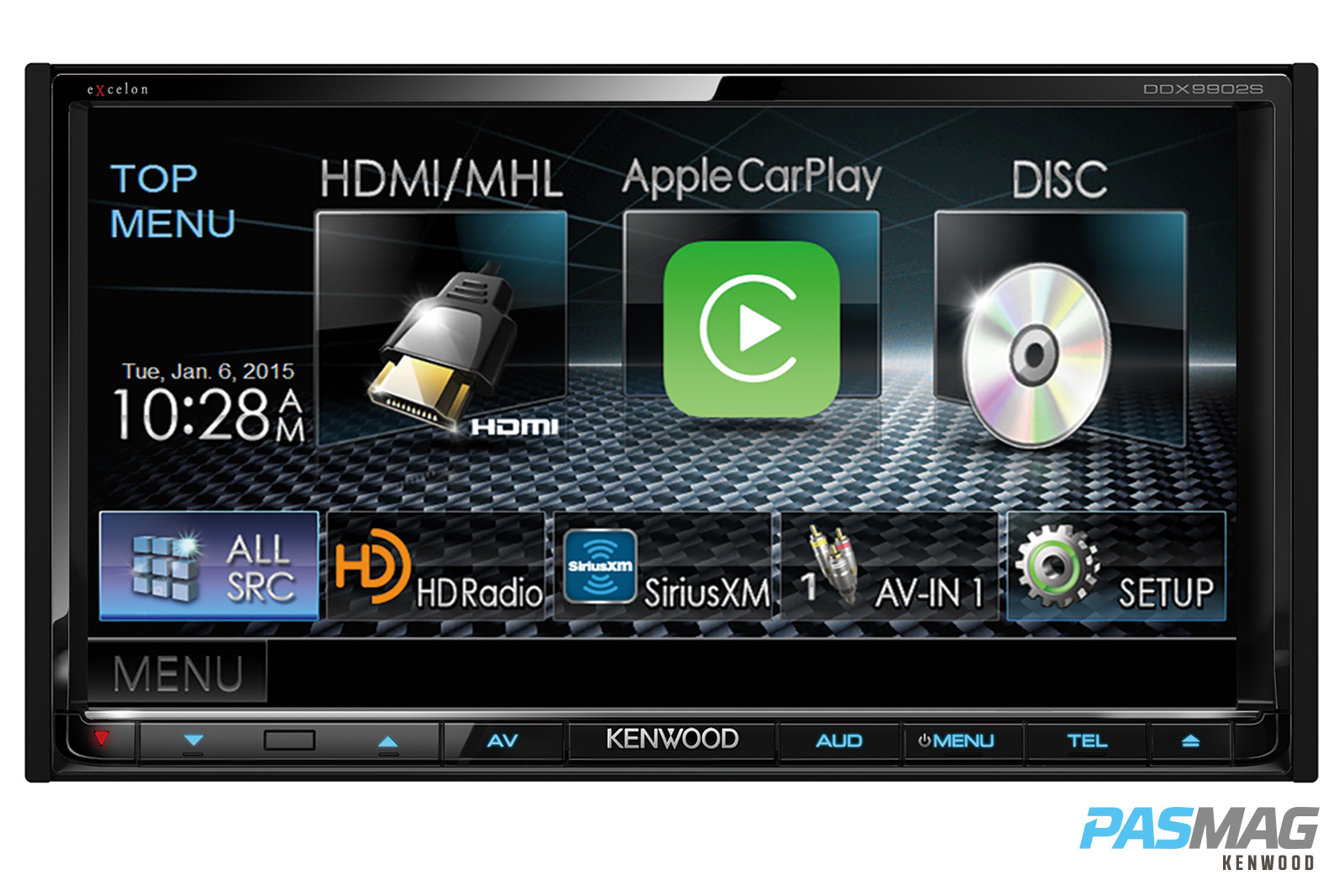 LISTENING
With the DDX9902S as the source for my reference system, I play around with several different sources of music, including some DVDs. In each case the system performs admirably and the sound quality is very good. Music from my iPod sounds great and the AM/FM HD Radio tuner does an excellent job of pulling in all my usual stations. Sound quality of the HD Radio signal is excellent as well, and since HD became available, it's about the only type of radio I listen to. While I'm generally not a Bluetooth music guy, I will admit that the AptX codec, with its 352 Kbps capability, is a big improvement over the Bluetooth audio of a few years ago.
ON THE BENCH
The next day, I had the Kenwood on the test bench and after going through the usual battery of measurements, I confirm my opinions from my listening session. This is a very good performing unit. The controls and adjustments operate exactly as expected, and even the output impedance is good at only 140 ohms. Frequency response is virtually ruler flat and the signal to noise performance also measures well.
CONCLUSION
I believe that we are rapidly approaching a day where all of our personal electronics will interface and work with each other. This source unit is a perfect example of how amazing that can be, and once you try it, it is something you'll have a hard time being without. If you are thinking about bringing your dashboard into the 21st Century, you should check out the $749.99 (U.S.) Kenwood DDX9902S at a dealer near you. I promise you it will amaze and delight!
For more information, go to www.kenwoodusa.com or www.kenwood.ca, or follow the on Facebook USA, Twittter USA, Facebook Canada and Twitter Canada.