It's been a wild ride these past few months, huh? We've never been happier to see the summer weather. This issue serves as our annual Tuner Handbook, an essential guide for the car season. While shows might look a little different this year, we're making sure to provide some guidance on preparing for the season on the street, track, and wherever your ride takes you.
To do that, we've assembled a variety of content that pertains to season prep, and getting out there safely. Buyer's guides featuring the latest and greatest oil & lube products, tires, and more are all represented here to help you kick-start your season of driving. Whether it will be on the street, on the track, or both, we'll continue to help you get there every step of the way.
But wait - there's more! This issue also highlights our two Tuner Battlegrounds 7 finalists. First up: The champ! Kalvin Mali with his 2JZ-swapped 1990 Nissan 300zx took home the title and the cover of this magazine for his efforts. Following him is runner-up, Anthony Do, with his 2JZ-swapped 1993 Nissan 240sx. These guys worked hard to make it to the Tuner Battlegrounds Championship, and their SEMA experience is one we're sure they'll never forget. For their efforts, we've compiled a full feature on both of their cars so you can get an in-depth look at each one of these awesome 2JZ Nissans.
Of course, these are just a few of the things you'll find in these pages, alongside our usual PAS content, including an introduction to the world of overlanding, a deep dive into the product development of Oracle Lighting and ISC Suspension, and a few of our Tuner Battlegrounds #TBGLIVE event award winners - Daniel Buffington, Long Tran and Michael Austin. As always, thanks for reading!
PASMAG #161 ships July 2020.
Adam Gordon
PASMAG Editor
This email address is being protected from spambots. You need JavaScript enabled to view it.
www.pasmag.com
www.facebook.com/pasmag
www.instagram.com/pasmag
www.twitter.com/pasmag
www.youtube.com/user/PASNATION
Related Articles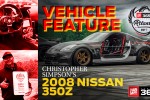 No Doors. No Care.: Christopher Simpson's 2008 Nissan 350Z
With no intentions in modifying the 2008 Nissan 350Z much, the tide turned for Christopher Simpson when he was rear-ended in an accident. He started...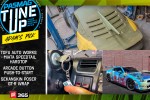 Sekanskin Poser Nissan GT-R Wrap
Sekanskin is a local wrap company and they do incredible work. One of the most recent projects is with my friend, imw8ng4u. He worked in collaboration...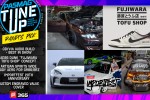 Brian Requeno: Honda Civic EK Hatchback Custom Engraved Valve Cover
Brian Requena is a local favorite in Toronto with his EK Honda Civic Hatchback. He wins awards at every single show, and he's a humble dude! In one of...
PASMAG #170 (Tuner Battlegrounds 9)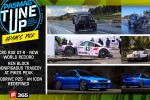 Prodrive P25: An Icon Redefined
It's been 25 years since Prodrive debuted the two-door Subaru Impreza World Rally car that inspired the iconic 22B. About 400 or so 22B vehicles were...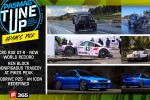 Croydon Racing Developments Nissan R32 GT-R: New World Record
When I think of the Nissan GT-R, I start to think of the Horsepower Wars. It's been a leading competitor; a lot of the drag racing guys going for...