Ethan Mullani's journey to build a 4Runner fit for Houston, Texas.
Ethan Mullani's 1996 Toyota 4Runner has an enviable distinction: it's the biggest in the world. The working definition of "built not bought," Mullani transformed it into a green and black beast (an homage to the Kawasaki Ninja.)
"I got the truck when I turned 16," Mullani recalled. "I had never thought of going anywhere with a big tire or lift kit. I had always loved the look of the 4Runner, especially the third generation."
Unlike so many projects that start out with a vision even before the truck gets off the lot, Mullani's Toyota stayed stock for a decade before his ideas, and the transformation itself, started to take shape. "After seeing all the big trucks on the road, it just got to me," He says. "Why can't there be a lift kit for this 4Runner? The most I could do is a little three-inch spacer on top of the coils. I could run some 285's, which was about a 33-inch tire. There was nobody that made anything bigger, which just ate me up. Finally, me and my friends said let's tear this thing down from the frame down. Let's build it as big as we want on the lift."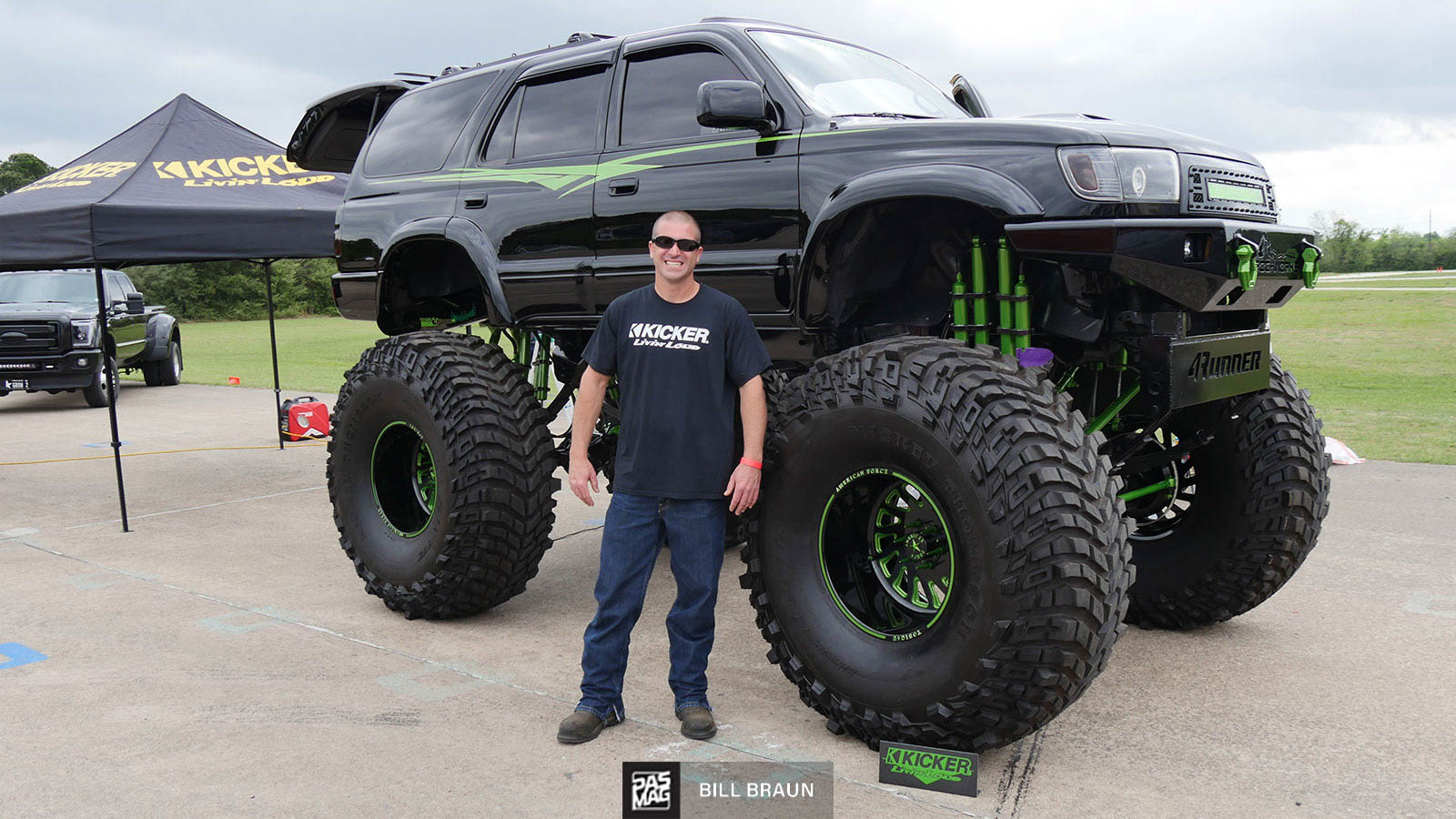 For Ethan, four-wheel drive was more than a spec – it's a mandatory part of the build. "I live in Houston, TX. We have a lot of mud, and a lot of weather, so four-wheel drive is big for us. No way I was going to take my prized possession that was a four-wheel drive and make it a two-wheel drive just because I wanted big tires. There had to be a way to keep it four-wheel drive."
Ethan and his friends pulled the factory suspension off the truck. With every click of the lift, the next generation of this 4Runner began to form. Now suspended six feet off the ground, they got to the angle they needed to use the 42-degree front drive shaft with a triple CV from High Angle Driveline. "We were able to achieve enough clearance to run 54-inch Mickey Thompson Baja Claw Tires with a set of handmade 18-inch Atlas leaf springs." A custom six-inch shackle, and a four-inch body lift from Russ Brooks soon followed, as did a Pro Comp Dual reservoir shock system that was custom painted to match. A set of American Force 20-inch Switch wheels were added, custom engraved with 2BIG4U logo in it.
A straight axle conversion was next for the build. A Dana 44 was used off a Jeep Grand Wagoneer. "The 44 was the right length for what I wanted.
A Dana 60 is common, but I knew I was going to build the axle anyway. I have big, upgraded gears in it with Yukon splines, a Chromoly shaft and Detroit locker front and rear. I also used a triple CV front drive shaft from High Angle Driveline in California.It's built like a 60 so they can take a beating from those big tires."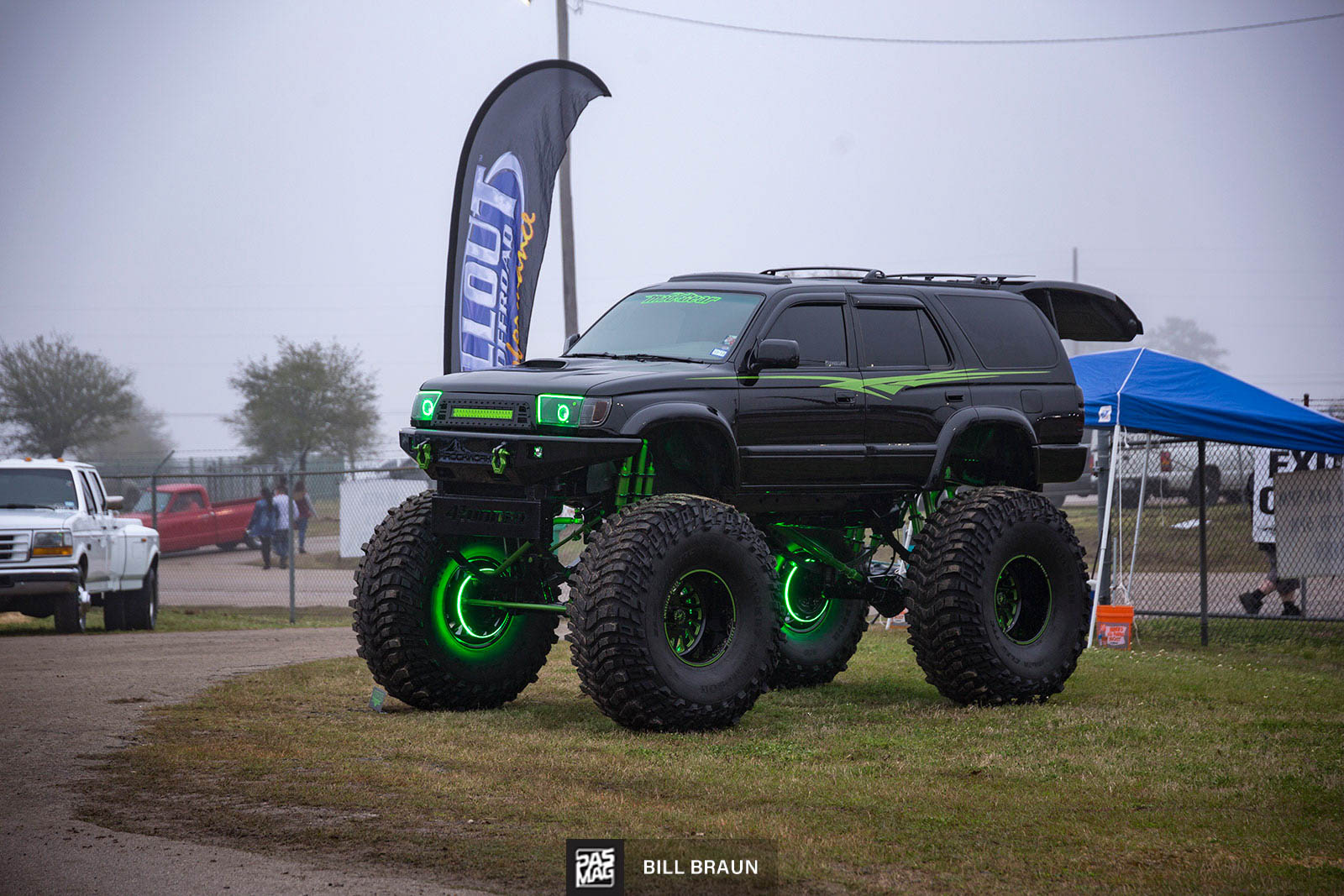 With the suspension set, it was time to give the body some love. An AWC custom grill was added with a 24-inch LED light bar in it, while the HID Factory green halo lights with demon eyes were used in the front headlights. A custom Shockworks front bumper was adorned with a pair of monster hooks, and color matched to the green accents of the truck.
Inspired by the Kawasaki Ninja, Ethan asked Pat Maxwell to do the custom paint on the truck with GM Black, with Kawasaki Candy Lime Green accent. To get the colors right, the PPG paint was epoxy primed and sealed, then six coats of PPG clear were added.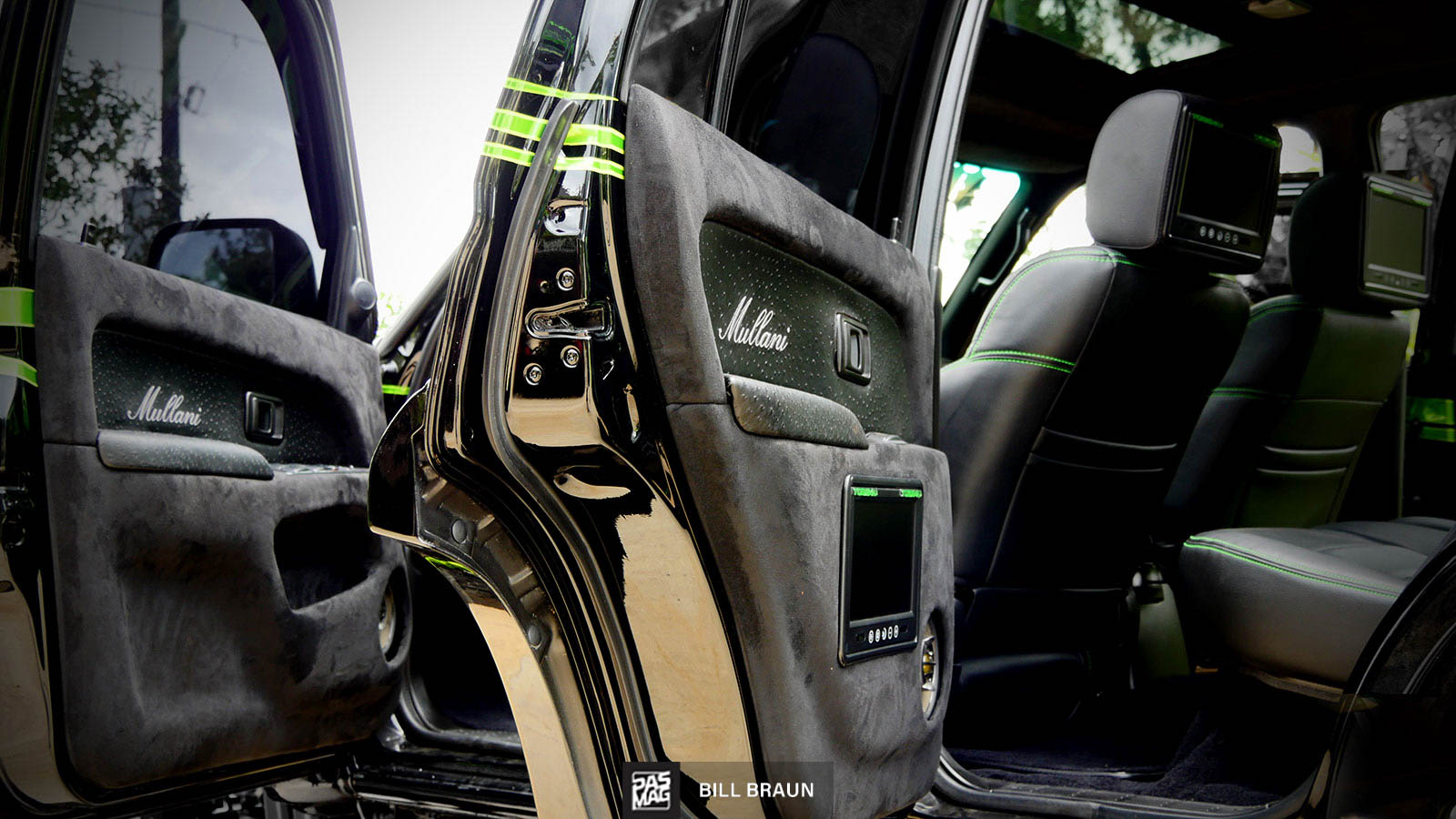 The interior door inserts and headliner are covered with black Ostrich suede, while the seats are a color matched Katzkin leather with lime green accent stitching.
Under the hood, six Yellow Top Optima batteries deliver power to the 4Runner, accompanied by a 300 amp alternator by DC power. A Pioneer
CD/DVD player sends the tunes to a full Kicker Audio system, with a pair of KX2400 amplifiers dedicated to bass. Each sub amp goes to a Kicker Q Class L7 12-inch subwoofer, while four Kicker KX400.2 amplifiers power the Q Class mid and high range 10-speaker setup, both in the truck and in a rhino-lined enclosure under the back bumper, equipped with a pair of Kicker Q Class 6x9-inch coaxial speakers.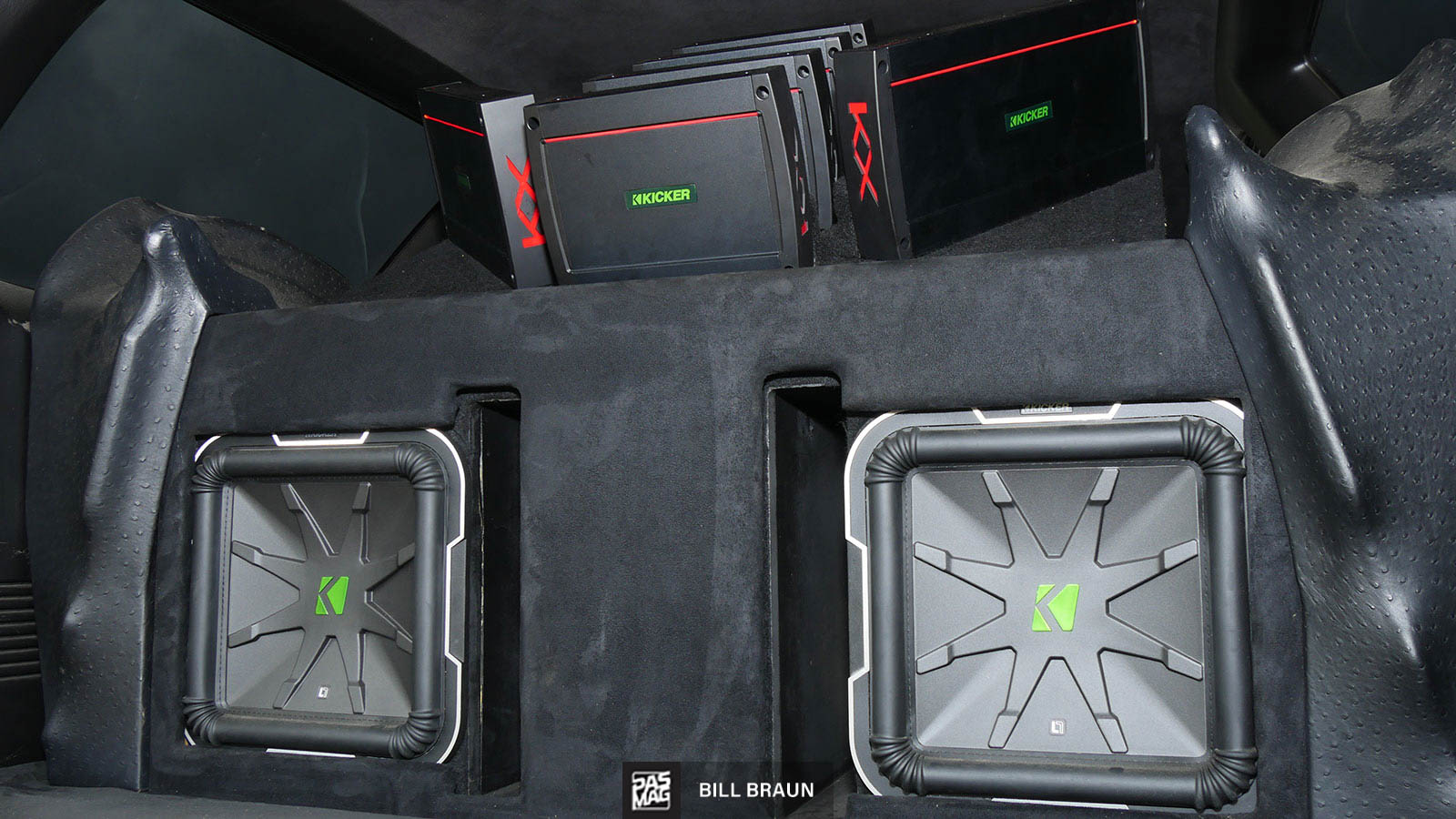 The stock 3.4L V6 motor was ported and polished, then equipped with K&N intake. A custom tune from Toyota added "a bit more pep to it."
"I started coming to the car show scene when I first built the custom lift in 2000," Mullani recalled. "I knew then I had a vision. I had a lot of friends that had been in the scene for a while. Being a spectator for all those years, I finally said I had to jump in it. At first you want to get the trophies. You want to have the first place or best of show. We got to that level and it was great, but you realize over time there really is more to it than just the hardware.
Back when I started there were no kids. We were all in high school, partying. Now it's twenty years later and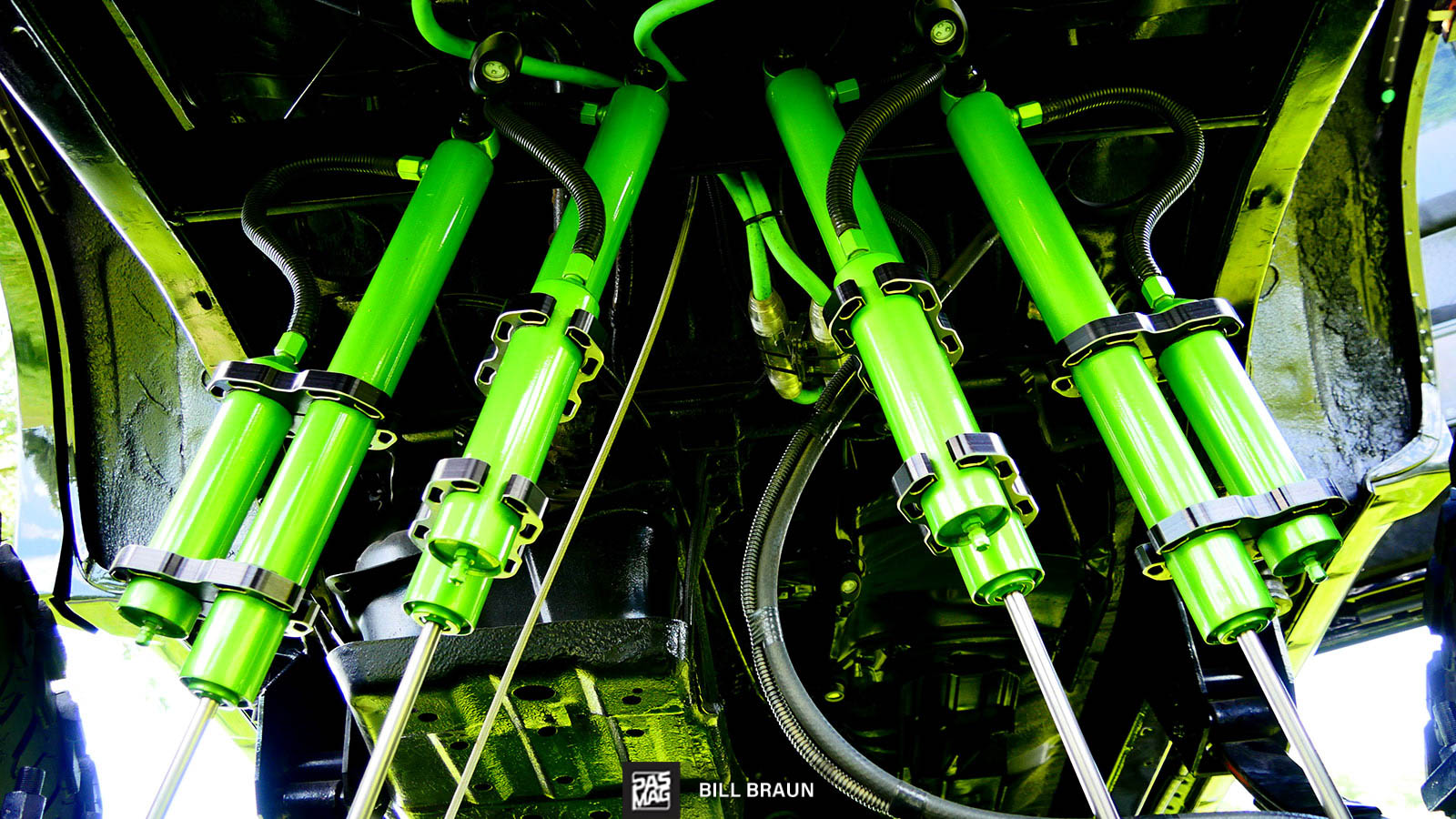 I see those same guys with kids of their own at the show. In fact, you'll see a lot of kids come up to the 4Runner and want to get pictures. I invite them to sit in the vehicle. I give demos to them. I just want to see the smiles on their faces and inspire them."
Mullani's heartfelt belief is in the value of the lifestyle, and the family it garners, now and in the future. "It's a legacy. It's the family and the culture. Hanging out, talking about different builds. For me, if my builds inspire the next generation to build something cool – I don't care of it's a skateboard, bicycle, car, truck, whatever it is – if I can inspire one person, then I feel like my time here is well-spent."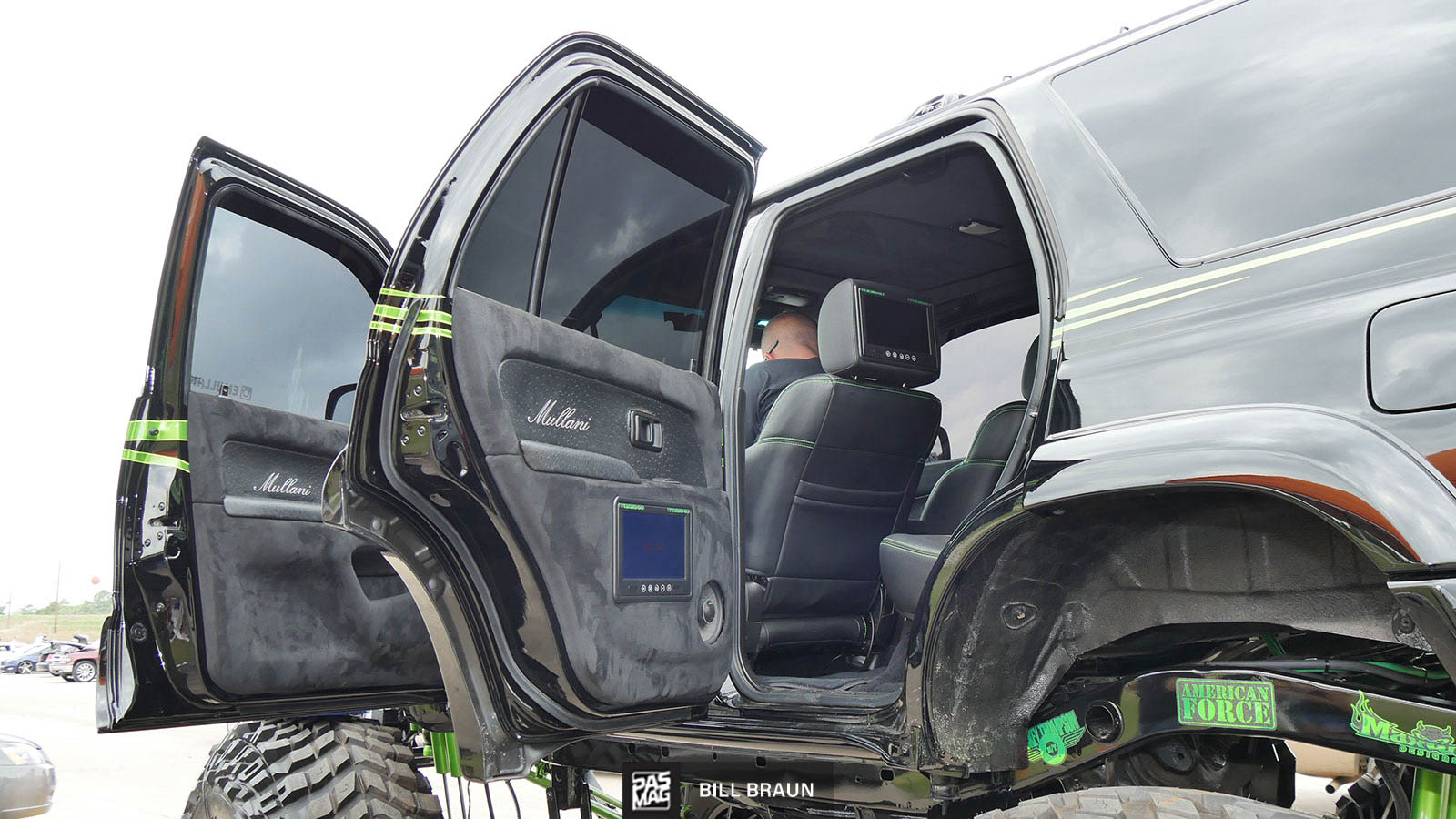 Photos by Bill Braun.
Ethan Mullani's 1996 Toyota 4Runner was featured in PASMAG #169. ORDER HERE
---
ESSENTIALS
Owner: Ethan Mullani
Vehicle: 1996 Toyota 4Runner
Location: Houston, TX
SOCIAL
Instagram: emullani
ENGINE
Ported and polished V6 + K&N cold air intake + TRD chip tune
DRIVETRAIN
Detroit Locker (f/r) + 538 gears (f/r) + High Angle Driveline Triple CV front driveshaft + Jeep Grand Wagoneer Dana 44 straight axle conversion
WHEELS / TIRES / BRAKES
American Force Switch wheels - 20x14 (f/r) + Mickey Thompson Baja Claw tires - 54-inch + Slotted/Drilled brake rotors
CHASSIS / SUSPENSION
Superior 18-inch leaf springs + Custom 6-inch shackles + Custom 4-inch body lift + Pro Comp dual reservoir shocks (8)
EXTERIOR
PPG GM Black paint + Maxwell Auto Design custom Kawasaki Lime Green paint accents + Shrockworks custom front bumper + Monster hooks
INTERIOR
Lloyd Mats custom floor mats + Black suede headliner + Custom black suede and Ostrich leather door panels + Katskinz leather upholstery w/ lime green stitching
AUDIO / MOBILE ELECTRONICS
Pioneer head unit + OPTIMA Yellow Top batteries (6) + DC Power 300 amp alternator + Kicker (KX 2400.1 amplifiers (2) KX 400.2 amplifiers (4), L7 Q Series 12-inch subwoofers (2), Q Series mids and highs (10)) + Ported subwoofer enclosure
SPONSORS
Kicker + Kegmedia + The HID Factory + realhookup.com + Maxwell Auto Design + Armando Paint and Body + AWC Grilles + Next Level Window Tint + American Force Wheels + Mickey Thompson Tires + Shrockworks + Madgear Inc
---
PHOTO GALLERY
(click the Facebook logo for full gallery)