Where We're Going, We Don't Need Roads
If there is one scene in the automotive industry that has seen explosive growth over the past couple of years, it is without a doubt the "overlanding" scene. You've seen the vehicles. SUVs, CUVs, trucks - you name it. There was even a dedicated overlanding area at SEMA 2019. Often outfitted with rooftop tents, a variety of backwoods survival gear, and off-road capable suspension and wheel setups, overlanding is an extension of the off-road market that takes things a step further. So what is it, exactly? We sat down with Dan Kunz, founder of GXOR and overlander of several years, to get a better look at the overlanding world.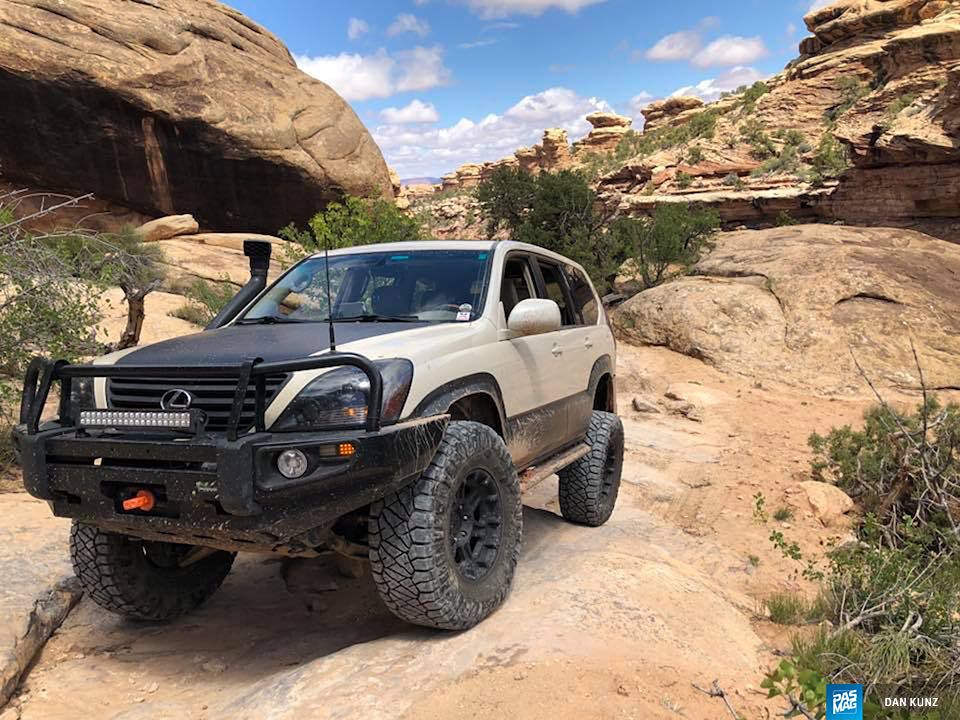 Adam Gordon: Hey Dan. Could you introduce yourself for our audience?
Dan Kunz: I am the founder of GXOR (GX Offroad), which is the group I started focused on the Lexus GX platform, but with an off-road/overland twist. I started it in 2016, and it has grown rapidly on social media, and even got the attention of Lexus, who built a concept vehicle tagged with GXOR, and toured the car show circuit and off-road events over the last year.
I have been into the off-road scene (not overland) for nearly 20 years now. I started with day and weekend trips up to the Appalachians in an old Toyota Land Cruiser, then gradually got more involved and built the trucks I owned to do more rock crawling and harder "wheeling," which is more about obstacles and the difficulty of the terrain. I moved into the more overland scene around 2010. I still enjoyed the difficulty, but I found the journey was more enjoyable. Trails versus the trip. Obstacles versus company. It was a pretty big revelation.
What is Overlanding, and how does it differ from off-roading?
Overlanding is about the journey. It has to do with finding a place, finding a path, and exploring that in a capable, well prepared way. Off-road is about the trail you are on, the obstacles, driving skills, etc. It is the root enabler of overlanding, but overlanding is different. You focus on the experience, the planning, and preparedness. Some might say you focus on the people you're with versus what you are on. It is the "stop to smell the roses" brother of off-road.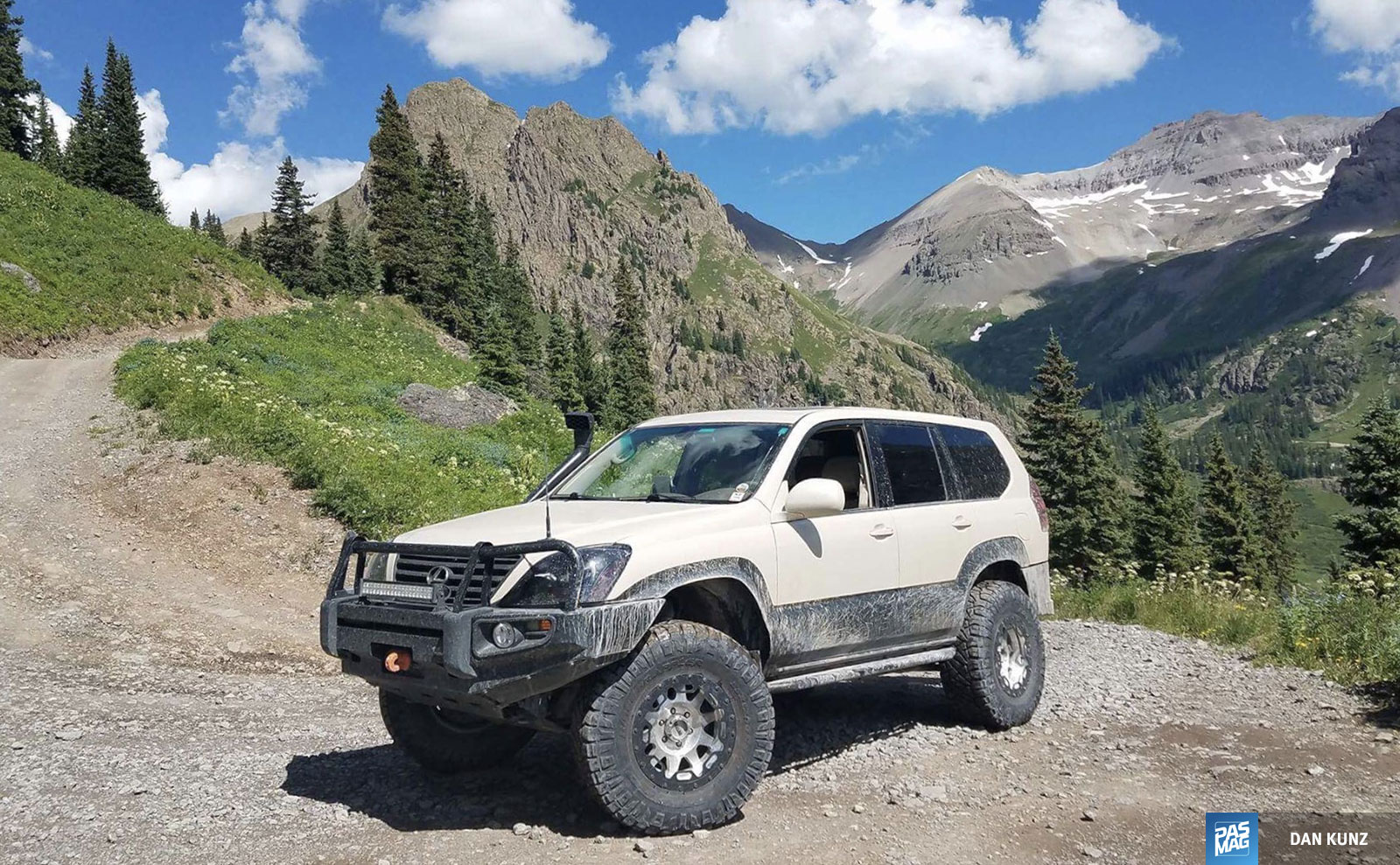 What are some of the popular platforms in the overlanding scene?
Mild to wild! You see people from overseas with literal houses on Unimogs. You can see a contractor with a cap on his pickup working his way across the country. You see purpose built SUVs with onboard (or rooftop) camping setups or trailers. The most common platforms you see are Toyotas and Jeeps, and more and more are using whatever they have to do so - even Subarus! The platform is less important than the process. Overlanding seems more like a ritual of thought, preparation, and execution to get out there and see places that most may never see.
Other than extremely cool roof-mounted tents and off-road tires, what are some of the most popular modifications to overlanding vehicles?
The recovery and protection are usually up there, along with storage and convenience for long term remote living. Bumpers, winches, recovery boards, sliders, snorkels for deep water, and more of the recovery and protection. I have seen some amazing built-in kitchen and refrigerator setups in rigs that allow them to live off the grid for weeks at a time. Solar is becoming very popular, as are heating and cooling solutions. I have a trailer that is literally a compact off-road capable house that folds down to manageable size. It was built in South Africa and has hot and cold onboard water, a shower, running sink, kitchen, fridge, bar, and two queen beds. Overlanders can sometimes get a little over the top on these things I guess.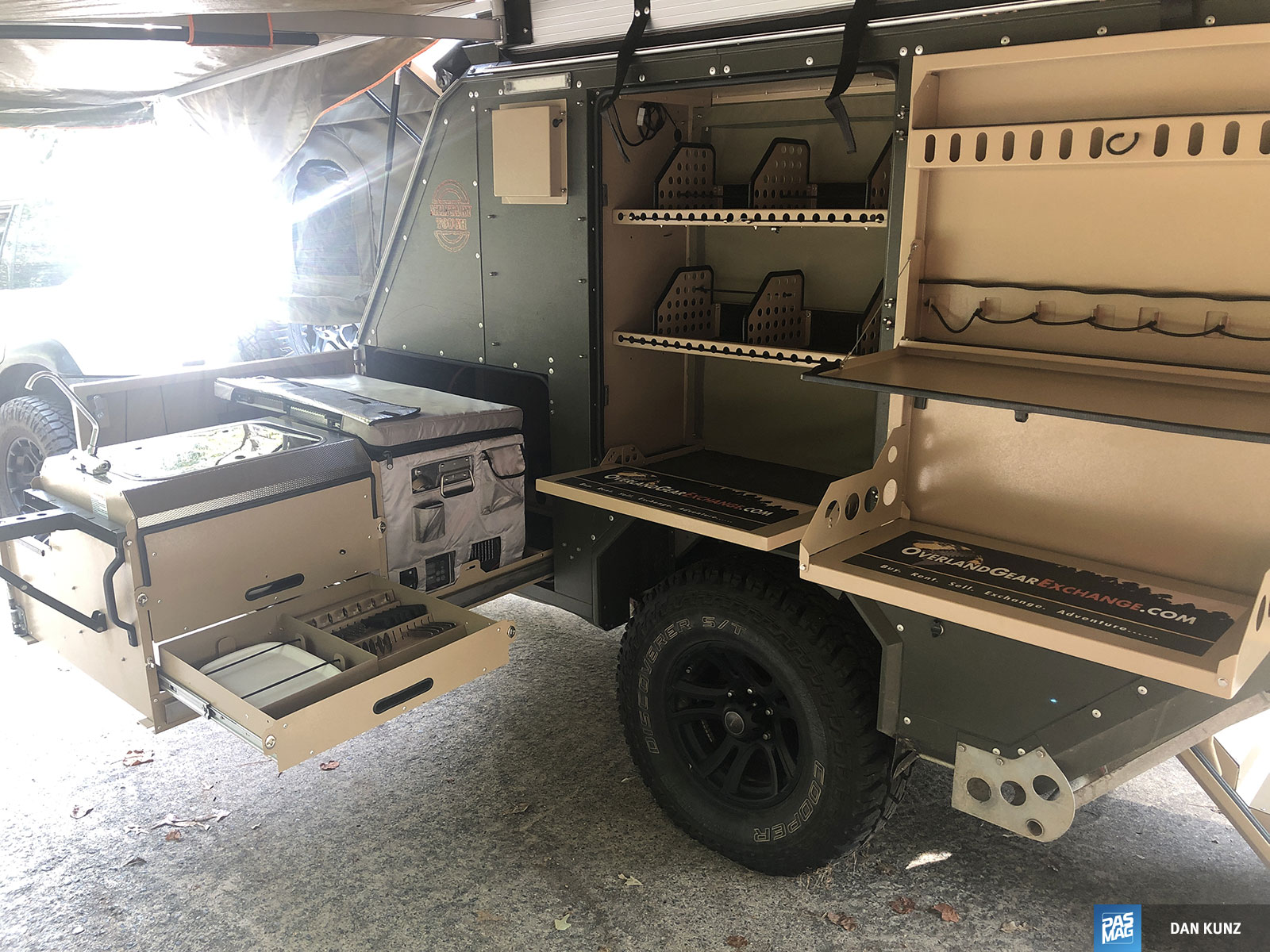 What made overlanding explode in popularity over the past couple of years?
I think it is a combination of a few things. The first being the low cost of entry. You can overland in a basic vehicle with most of the normal camping gear people that enjoy the outdoors have. Then you meet people. You learn. You adapt your kit. You upgrade. As more people want to explore the US and close to home, overlanding is a great way to see new places and not spend a lot of money until you are ready to. Then, when you are good and hooked, you can step up and go all in, and extend to even further adventures as your kit improves and you learn. I know people that started with a basic vehicle, upgraded over time, and recently completed a multi-week journey to the arctic circle. That allure of grand adventure without having to work on the big dollar upgrades in suspension, tires, and more is enticing so many more to try it.
How do the early days of overland off-roading differ from the newer examples we've seen?
The running joke is that overlanding is pretending like you are homeless. I tend to agree. The early days were people that wanted to get out there and see things, so they did. Ground tents, basic camping supplies - the accessories for it didn't really exist, so you just worked with what you had. Most early "overlanders" were actually out off-roading, and simply kept going. There's more to see, so why not just pack better and keep going? Friends of mine took their vehicles from an event in Moab and traveled nearly entirely off-road from Utah to Arizona and lived off the grid. They were technically "wheeling," but they had trailers and a hot home cooked meal, supplies, and everything you could want along the way. That is what has changed: technology, comfort, and the convenience of bringing it all with you.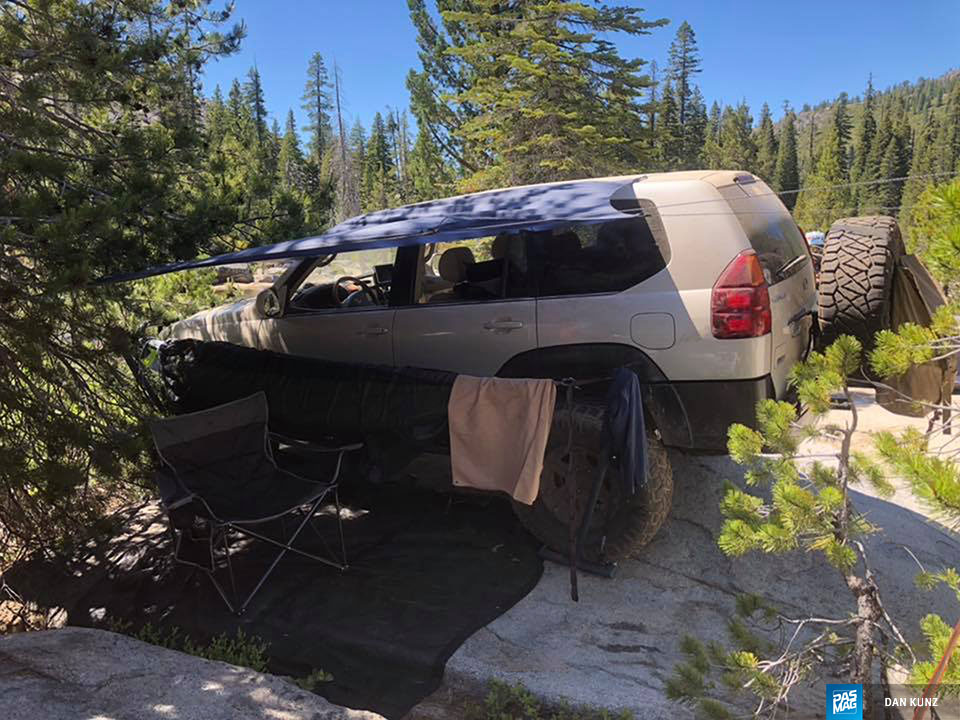 Do you see any new emerging trends in the overland off-roading space?
I am seeing overland builds get bigger (off-road RVs) in a lot of ways, built more for off-road in others, and smaller (Subarus and even motorcycles) in many other cases. I think people are just wanting to get involved, and they are finding a way to do so that works for them. More capability off-road, and way more tech to maintain comfort and connection are happening in almost every product, vehicle, and group I watch. Satellite technologies keep people feeling safe when very far out. Trucks are getting bigger tires and the off-road aspect is being added back in. I have even seen people start to work from adventure! Take a laptop, find a hotspot, and work while you explore so you can extend the trip. I think you will see even more creative solutions for communication, cooking, comfort, and safety coming as more and more people adopt the way of an overlander. It's a very dynamic community!
Stay tuned for more stories from Dan Kunz and overall discussions and features of overlanding.