Old School Stereo's Big D Wiz, aka Dereck of Williston Audio Labs, is synonymous with one thing in the 12-volt world: the truth.
As one of the first to use the D'Amore Amp Dyno in a YouTube video, Big D could easily be considered a pioneer in the field of DIY amp tests; quickly separating electrical fact from the (potential) fiction printed in the amp manual.
To avoid undue influence, Dereck buys all of the gear he tests himself with very rare exception. When he accepts products from a manufacturer to test, he informs the audience to make it clear being given gear to test does not influence his recommendation (or lack of it). "The Amp Dyno doesn't care about the brand," said Dereck.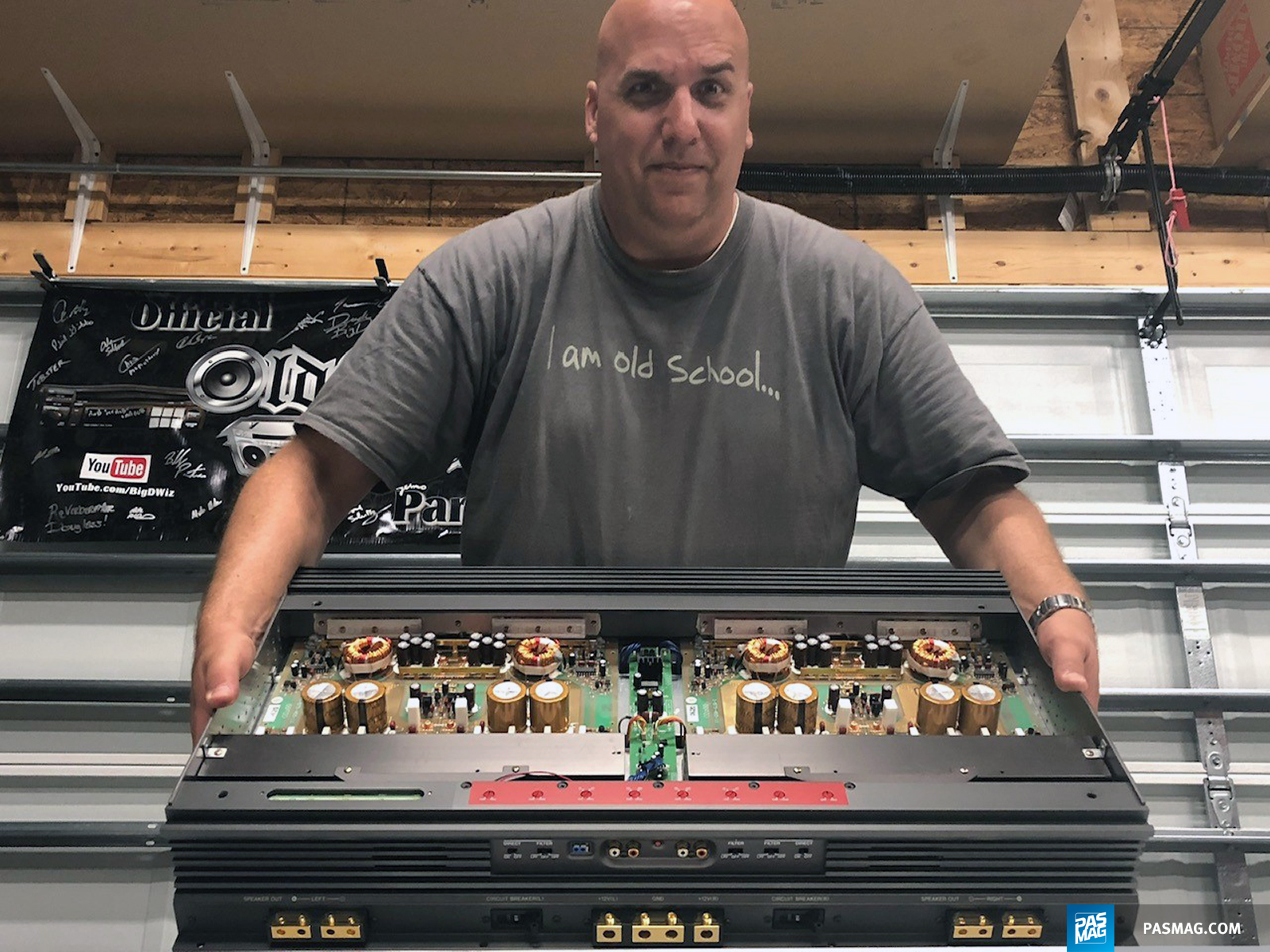 "Ever since the late '80s, I would look forward to the product reviews in the car audio magazines but they weren't very common," Big D recalled. "I always wanted to know the true power of the amps, but they didn't always test the amps I wanted to know about."
Wind the clock back to 2008. While watching car audio YouTube videos, an idea occurred to do some tests of his own. In old-school style, the channel started like a great Beatles song: with a little help from his friends.
With the input of Tony D'Amore, Big D started building up his own test bench. After buying batteries and a power supply, Big D got the testing equipment itself: a load bank to simulate a subwoofer, an oscilloscope to measure wattage and finally the D'Amore DD-1 distortion detector to show the industry standard of 1% distortion. After buying a few classic amps on eBay and Amazon, the camera turned on, and testing began.
A logical, objective process was designed for every review to follow. First is a quick unboxing to reveal every button, knob, input and output on the amp. After that, it's time to go "under the hood" to reveal the guts of the amp and how its constructed. After a brief look at the factory specs, it's time for the main event: the power testing.
Comments came pouring in. People liked the old school tests, but they wanted to see new amps too. With a slew of amplifiers touting big numbers and low prices, the need for an unbiased reality check was immediate, and apparent.
In 2013, the ubiquitous Amp Dyno was added to the mix. The Dyno is capable of revealing an amplifiers' peak output under several different distortion levels, ohm loads, and battery voltages. Dereck's channel tests every ohm load rates them to (and sometimes even more).
Don't be fooled by his moniker. Anyone who watches his videos can tell Big D is humbled by his popularity. A self-described "dude trying to have fun and entertain some people", the videos themselves serve a larger public service than the 6'4" Carolinian anticipated.
To date, the Old School Stereo YouTube channel now has north of 33 million views, hundreds of videos and more than 175 thousand subscribers.
Hey – I told you he was big.
To learn more visit: www.willistonaudio.com or www.youtube.com/BigDWiz.