Photography by Adam Zillin
---
As I head into my 40's, I'm reminded that not only does perspective matter but also experience. This will be my 12th year covering the Tokyo Auto Salon (and the third with PASMAG) and I'm happy to say it never gets boring, regardless of age.
Sure, I'm a little wearier than I used to be but there's a clean and pure energy to the biggest automotive show on the planet that hits you like a spirit bomb when you trudge down the cold corridors of the entrance and emerge within the frenzied and buzzing halls beneath. It's impossible not to be caught up in it all in an instant.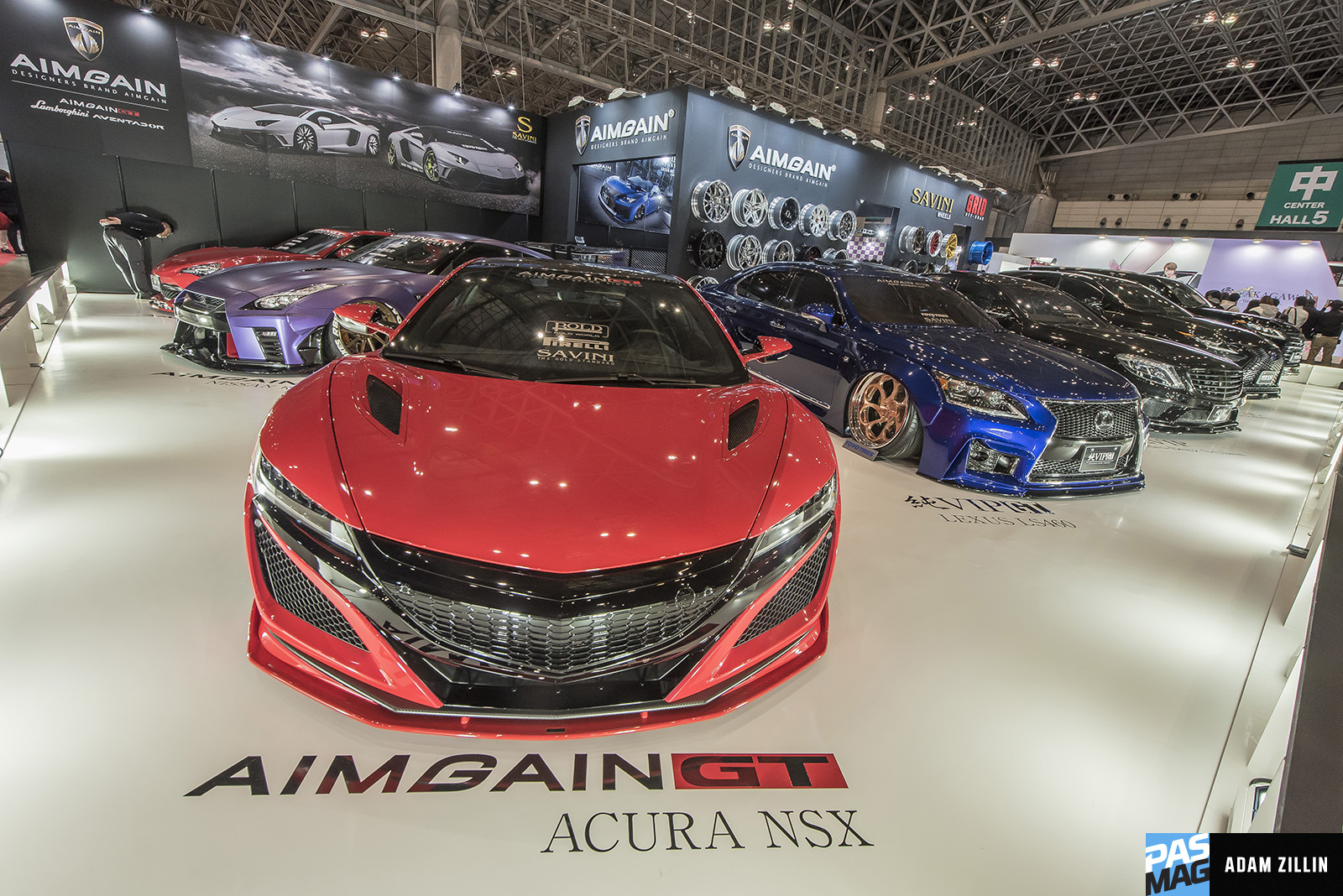 Naturally, as a function over form kind of guy, I have specific vices and inclinations, but that's not a detraction - it's part of the beauty of the AutoSalon as it serves up something for everybody. One of the key things that became apparent (much to my relief) was that the stance fad hadn't taken hold as I had feared and was in fact thinning out. The sheer diversity of the entries left almost no stone unturned.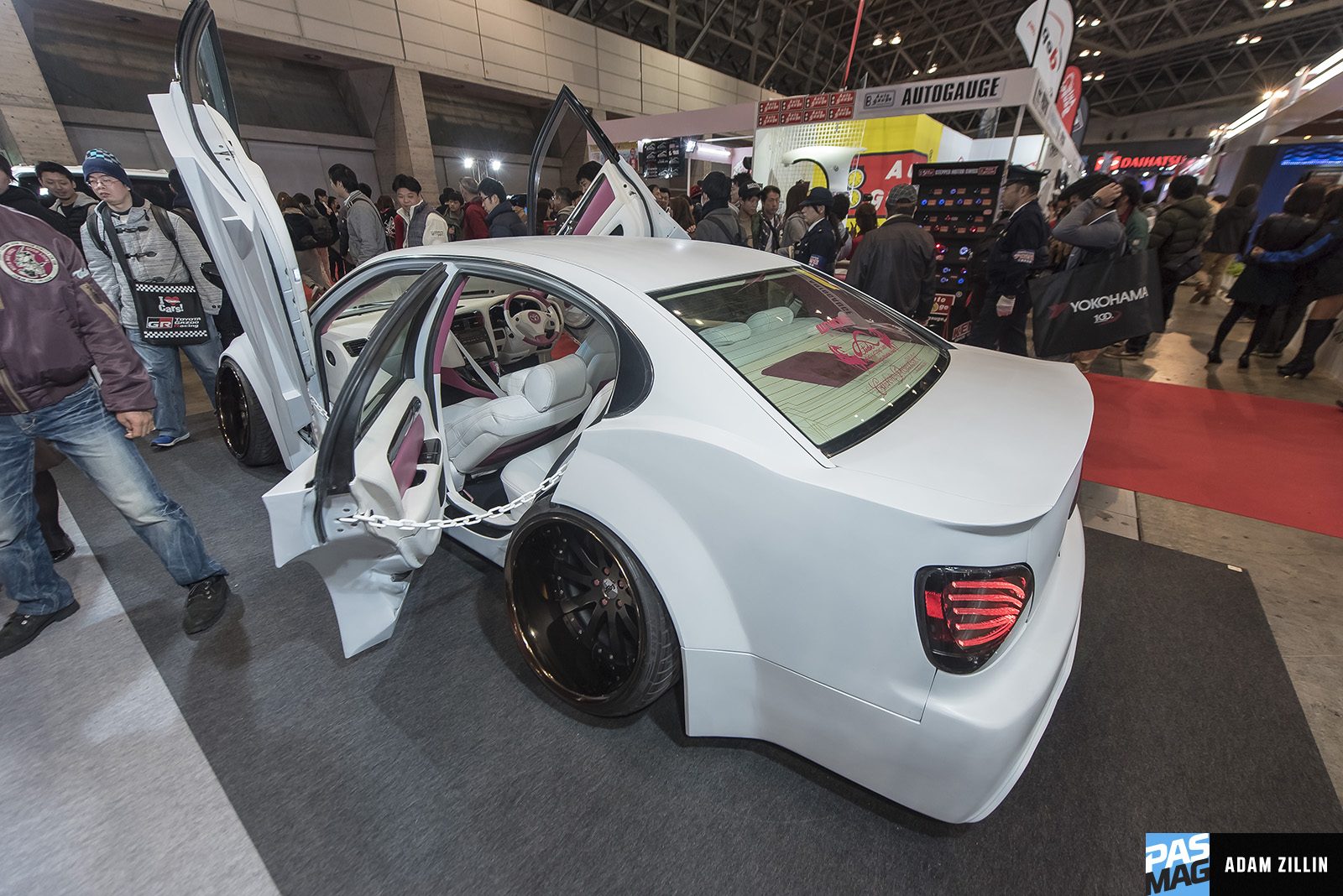 Sure there were quite a few slammed and bagged cars but importantly, sports cars were not really among them and VIP still has a strong, albeit diluted, presence at the show. It is a testament to the enduring diversity of the Tokyo Autosalon as a creation.
The "TAS" has, invariably, served up something for everyone for as long as you, or I, or those before us, have been passing through the gates to experience. That's not always a good thing depending on your inclination, but what is diversity at this level without casual indifference?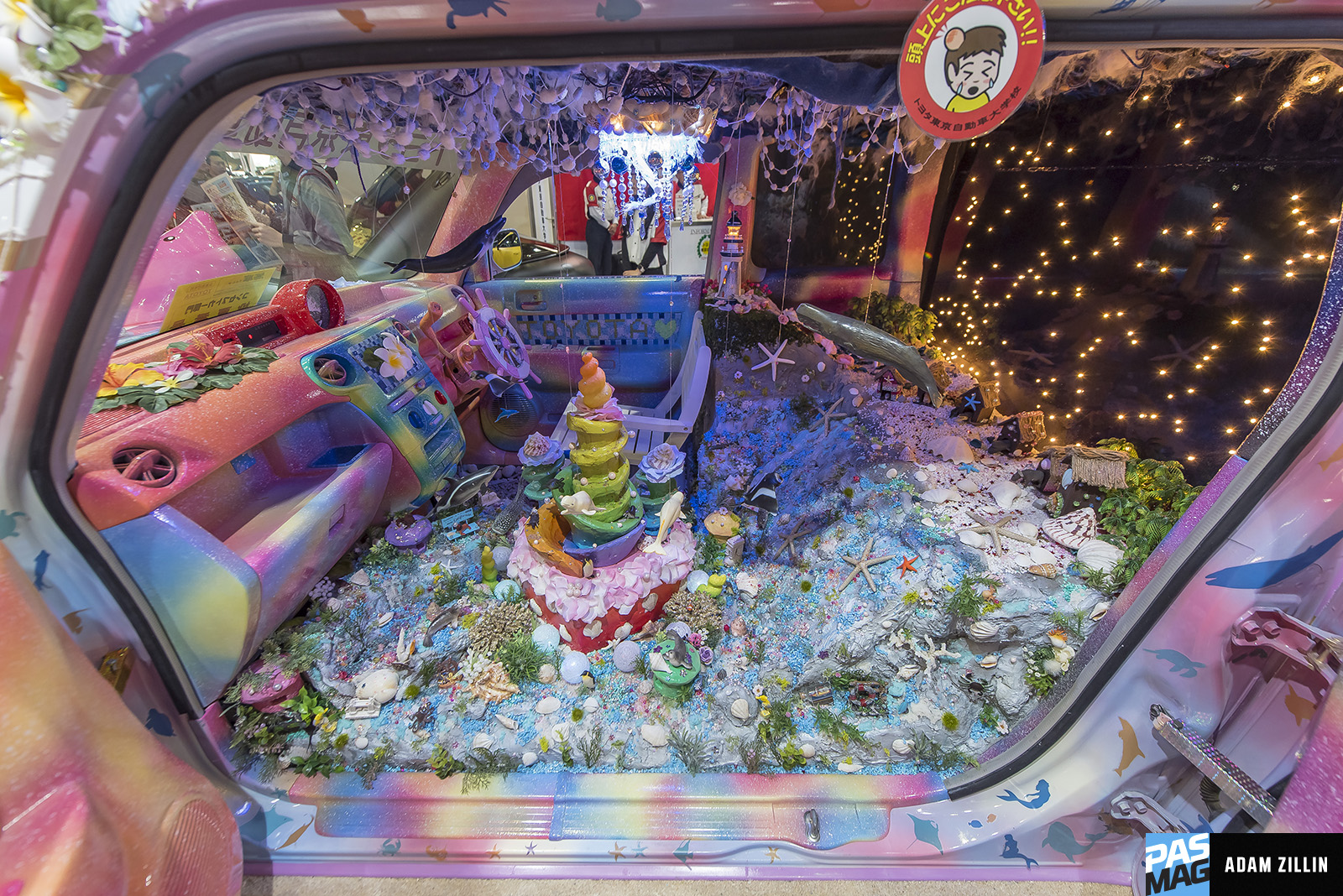 It wouldn't be the Auto Salon if you didn't disagree with something or someone, and the Tokyo Auto Salon throws shade at separation in favor of encouraging you to do whatever you want.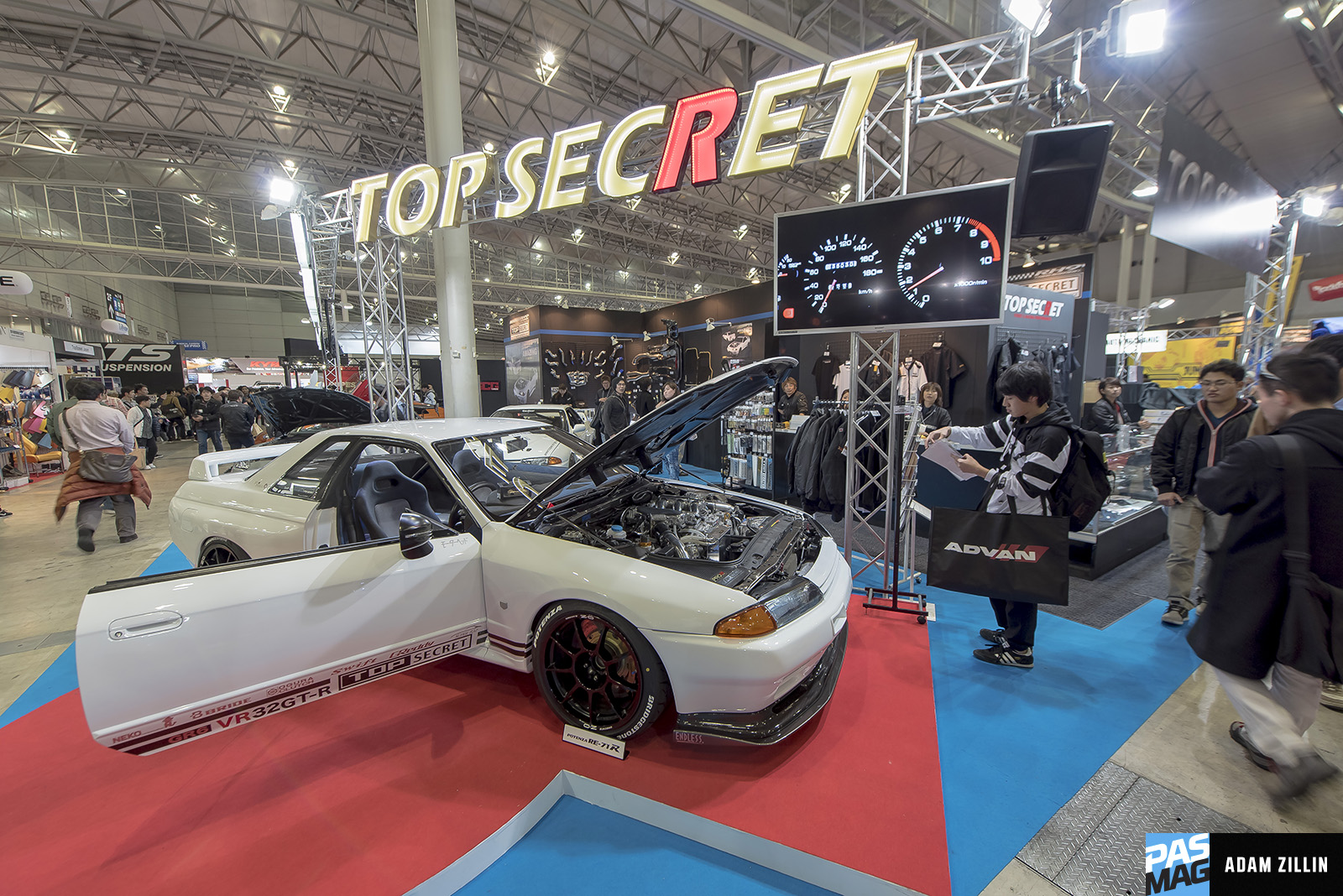 Speaking of which - one car that I knew was an award winner the moment I laid eyes on it was Smoky Nagata's R35-infused BNR32 GT-R. Packing an 800hp VR38DETT and R35 drivetrain into the much smaller R32 chassis was no easy feat by any stretch of the imagination but Nagata-san and his team of people re-engineered not just the mechanical components into the car, but managed to incorporate the electronics and the interior into the shell as well. Everything works just as intended! A true masterpiece.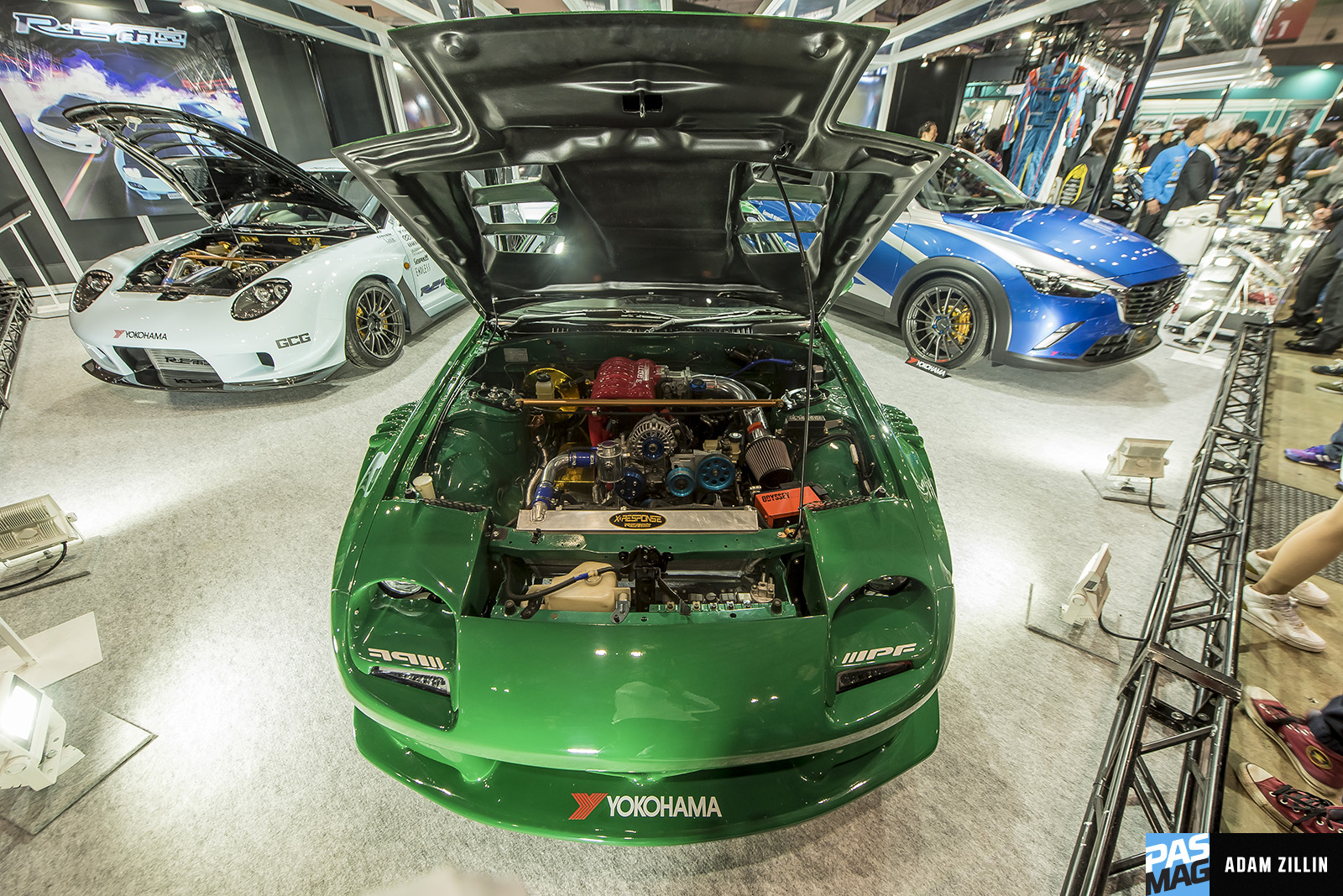 Three showstoppers appeared in the first hall under the RE-Amemiya banners. It happens every year with these guys; they take the 90's and make them relevant to the 2k's whether it be in dropping in R35 engines and drivetrains or triple rotor engines into FD3S chassis. Ken Amemiya, son of legendary owner, Isami Amemiya, or as he is affectionately known, "Ama-chan", is now basically heading up the company on the way forward.
It's great to see a torch passed, and a good thing to know as well, because RE-Amemiya continues to diversify their developments between Mazda SKYACTIV diesel technology and their staple rotary developments.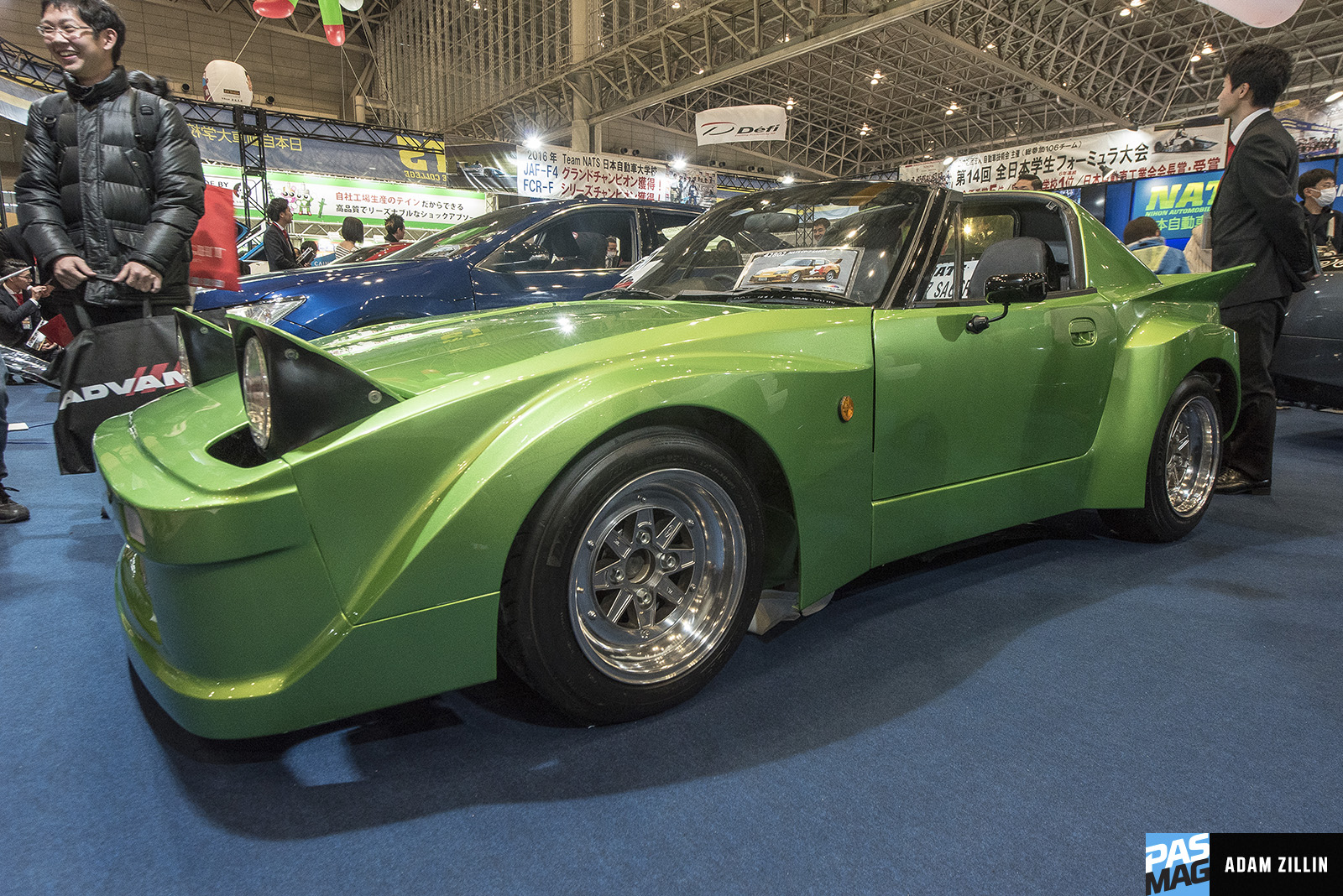 Importantly, small pockets of trade and university education courses also subscribe to a net positive development attitude - especially with the future in mind. NATS might be known to most of you who have ever visited the AutoSalon as being a place where you will find some of the "ugliest" cars at the show but it's easy to scoff when all you think a show car consists of is paint, wheels and an over fender kit. The truth is that these kids use these courses to develop real world skills in mechanics, bodywork and tuning.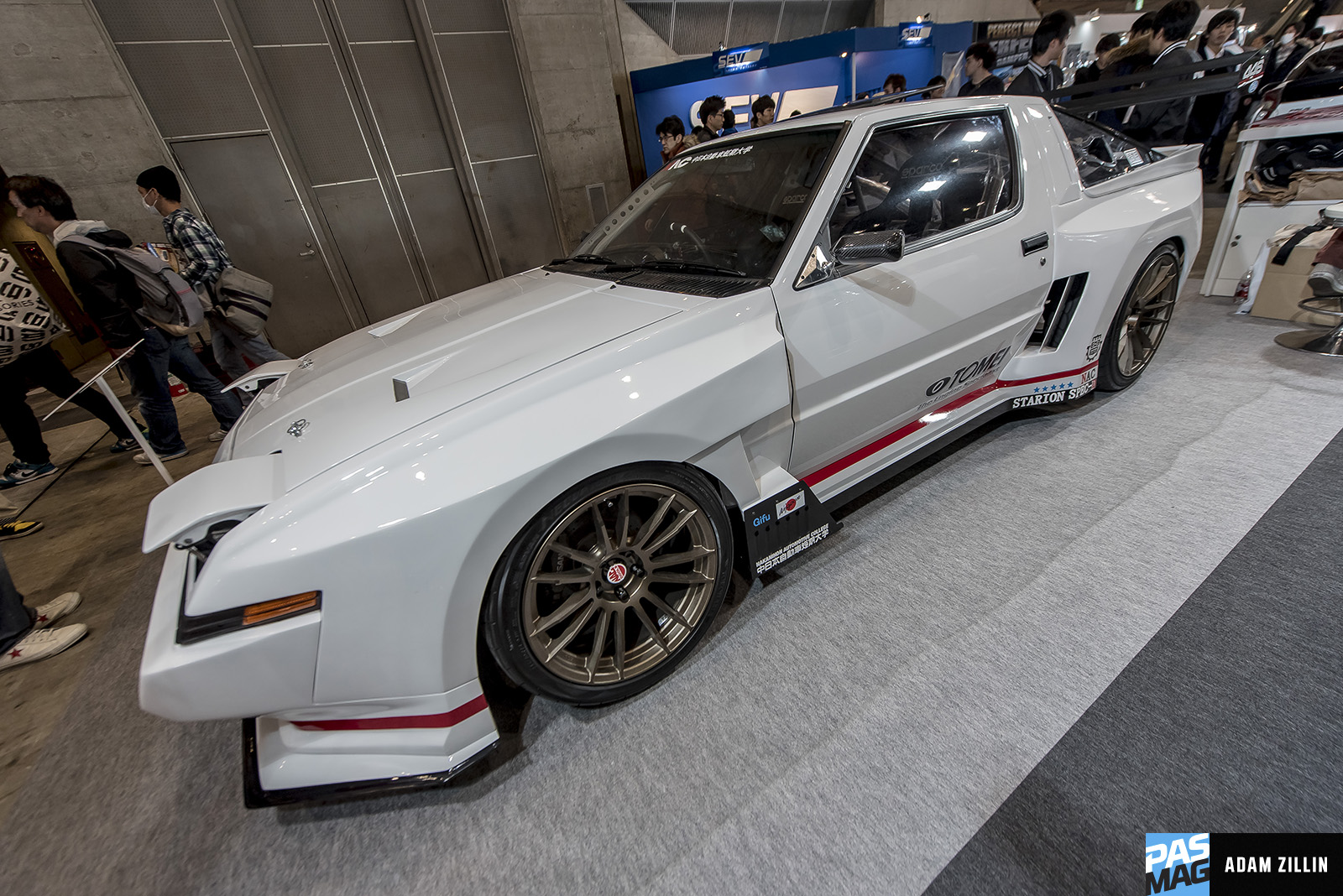 Sure the creations aren't the most beautiful things in the world but they work and they are a passionate expression of a teenager's mindset and vision for his automotive creations. One of the best cars at the show this year was the Mitsubishi Starion built by the students at the Nakanihon Automotive College.
It immediately caught my eye for being daring and incredibly on point. Four years in the making, and sporting aggressive and proportionately correct bodywork on a legitimate Starion platform, the students have re-engineered the rear subframe to accept a BNR32 multi-link rear end backed up by RB26DETT running gear from the engine to the rear differential. I was deeply impressed. The car will eventually be finished for use by Ken Nomura as a drift machine to showcase these young enthusiasts' abilities.
Ah yes... that is the warm glow of what tuning is supposed to be and we should all be grateful that these courses exist to feed into the minds of young and impressionable students looking for creative outlets. Without courses like these that feed the minds of future mechanics, engineers, programmers and developers the entire industry would be "Tuning in a can", served stone cold.
If that's the future of the Tokyo Auto Salon, count me out.
For more information, visit www.tokyoautosalon.jp, Twitter, Facebook.
Contributor: Adam Zillin