Photography by Adam Gordon
---
Drifting's explosion in popularity in recent years has been fun to watch, but as many events tended to attract missile cars and just the bare essentials, it left some fans of drifting's golden era longing for something different - something true to the roots of drifting's high notes from the 90s to the early 2000s. This is especially true in Ontario, Canada, where the driving players behind Drift Jam, Jover Papag and Devo Dunbar, took matters into their own hands.
Photos: Chad Somers (@clipping_point_media) & Andrew Locche (@alocche)
Having spent years engrossed in the local drifting community, Papag (AKA: Papa G) is a veteran in the scene - a bona fide drifting OG who has been building and drifting AE86 Corollas since many of you reading this were too young to drive. Devo, the younger of the two, has also spent considerable time in the drifting community, and has even starred in a VICE documentary about drifting, and published a coffee table book on his experiences. WIth a combined skillset between the two of them that includes marketing, event planning, and of course, an in-depth knowledge of drifting, it's no surprise that they managed to put together a fantastic event.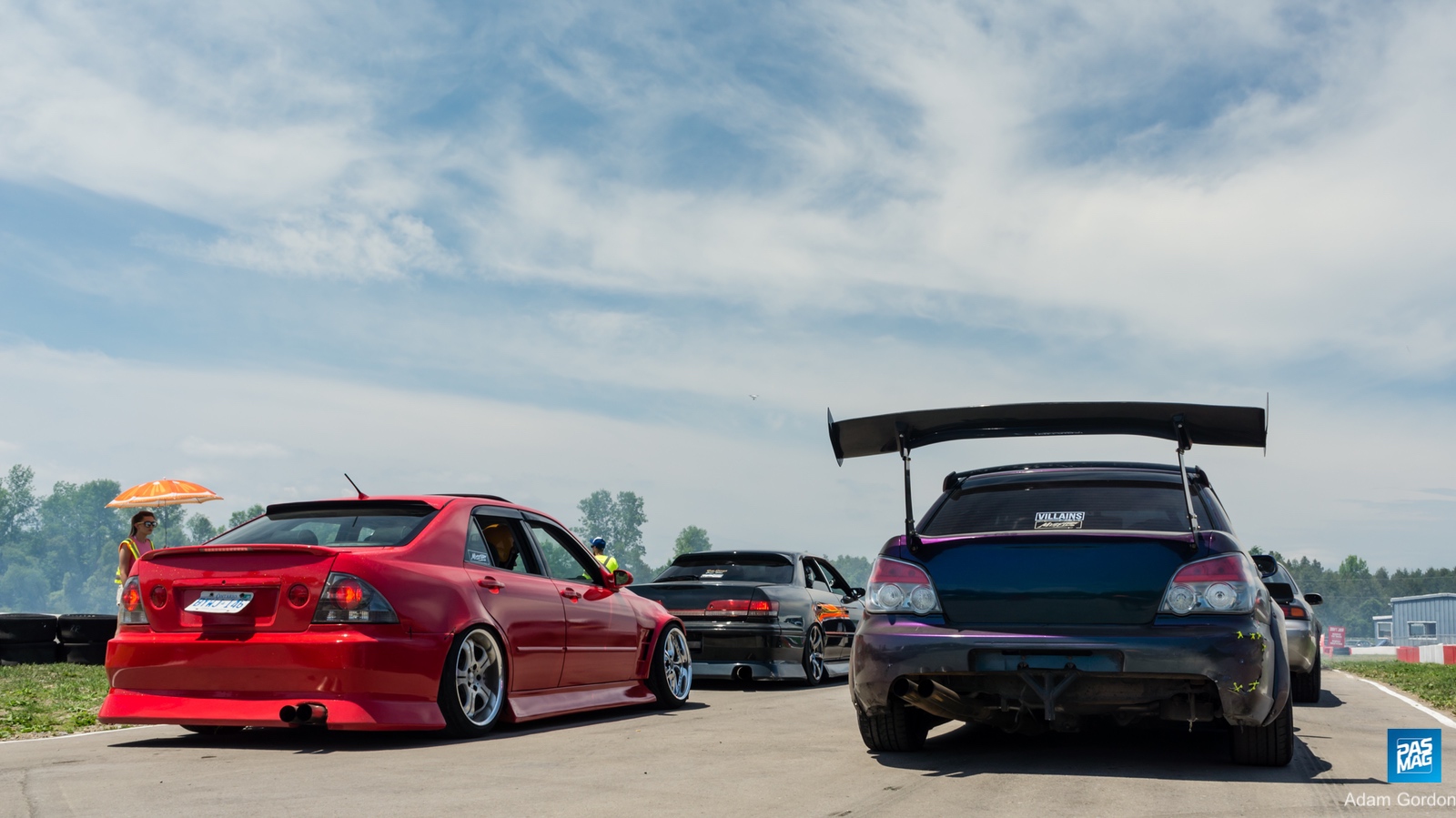 The premise of Drift Jam was simple: A good vibes drifting event that could be fun for the whole family. There were, however, some requirements in order to gain entry as a driver. No missile cars were permitted - all panels, and bumpers, were highly recommended. Additionally, your car had to look good. Style is subjective, of course, but things like five different colored panels would not fly. The idea was to bring the style element back to the forefront of Ontario drifting, and it takes a conscious effort to bring that to the limelight. Ultimately the emphasis on drivers was respect. Respect for your own cars, respect for other drivers, and naturally, respect for the sport and the track that let us do all of this.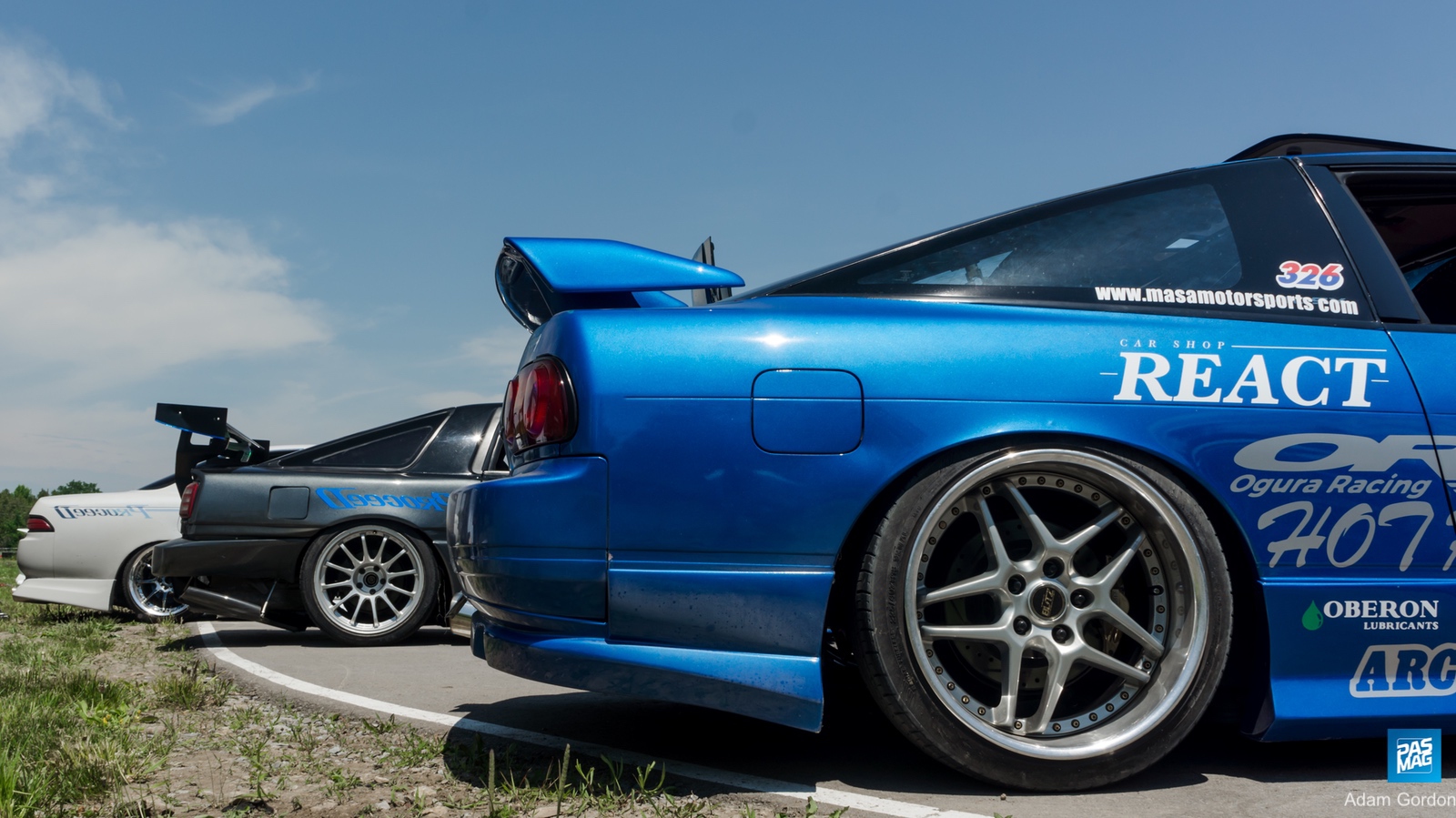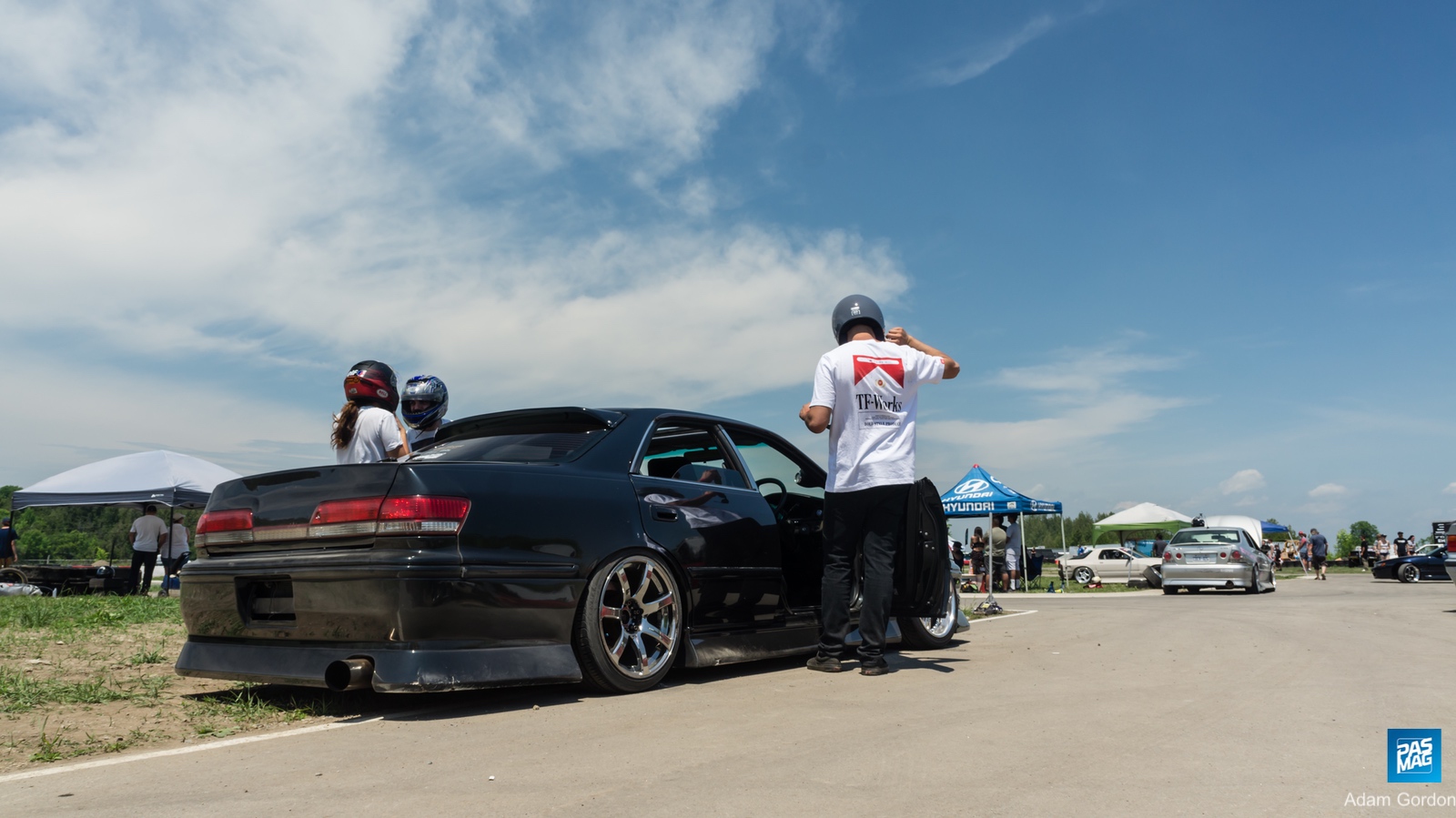 The track was a new experience for just about everyone involved. Drifting in Ontario has, until now, been restricted primarily to Shannonville Motorsports Park, Toronto Motorsports Park, and the odd sanctioned competition at Canadian Tire Motorsports Park which only used one section of the track's bank. After talking to Lou, the track owner at Gamebridge Go-Karts, Papa G and Devo had established a mutual respect, and Lou was definitely interested in what they had to offer. It was clear from the beginning that it would be an exciting and refreshing experience for all involved. With a team of volunteers who signed up just hours after a public post was made, the staff was all set for the first official Drift Jam.
The day of the event was hot - like middle of the desert in a fur coat hot. As the sun beat down on Ontario from early on in the day, drivers and spectators alike lined up for the gate opening. Once inside, typical load-in chaos at a new location was avoided thanks to some creative planning by the Drift Jam team. Clearly marked signs were put up everywhere, directing trailers and drivers to their pitting locations, which made clever use of the back half of the track. Spectators had lots to do outside of the usual action as well. There was a go-kart session midway through the day, and up front there was even a Drift Jam(aica) tent, serving amazing jerk chicken courtesy of Devo's family while a DJ played raggae music. Talk about good vibes!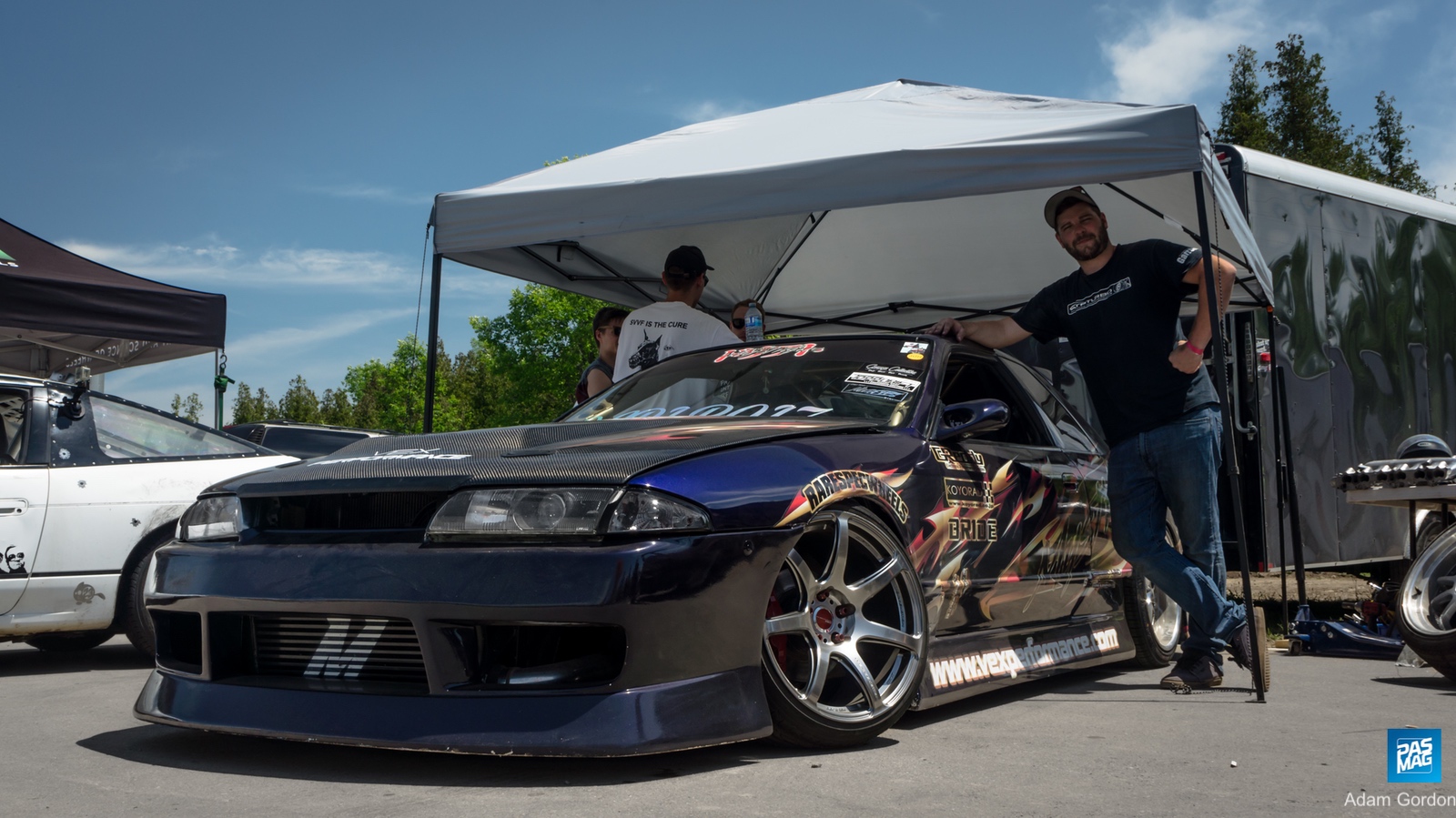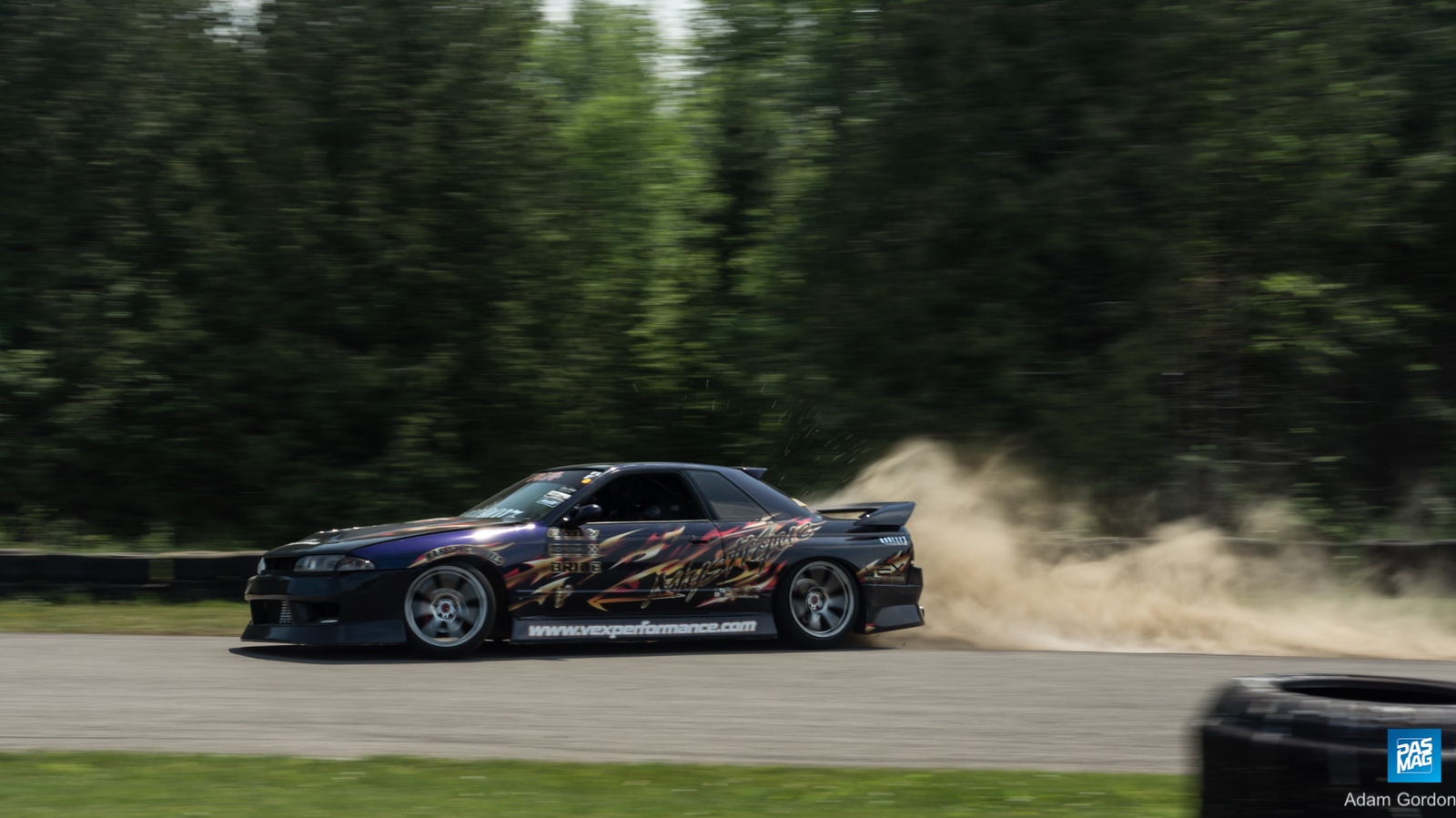 In the pits, drivers from all over set up tents to avoid the heat, and began unloading their cars. I think the farthest travelling driver award would have to go to Matt Wellman, who brought his killer R32 Skyline all the way from Alberta!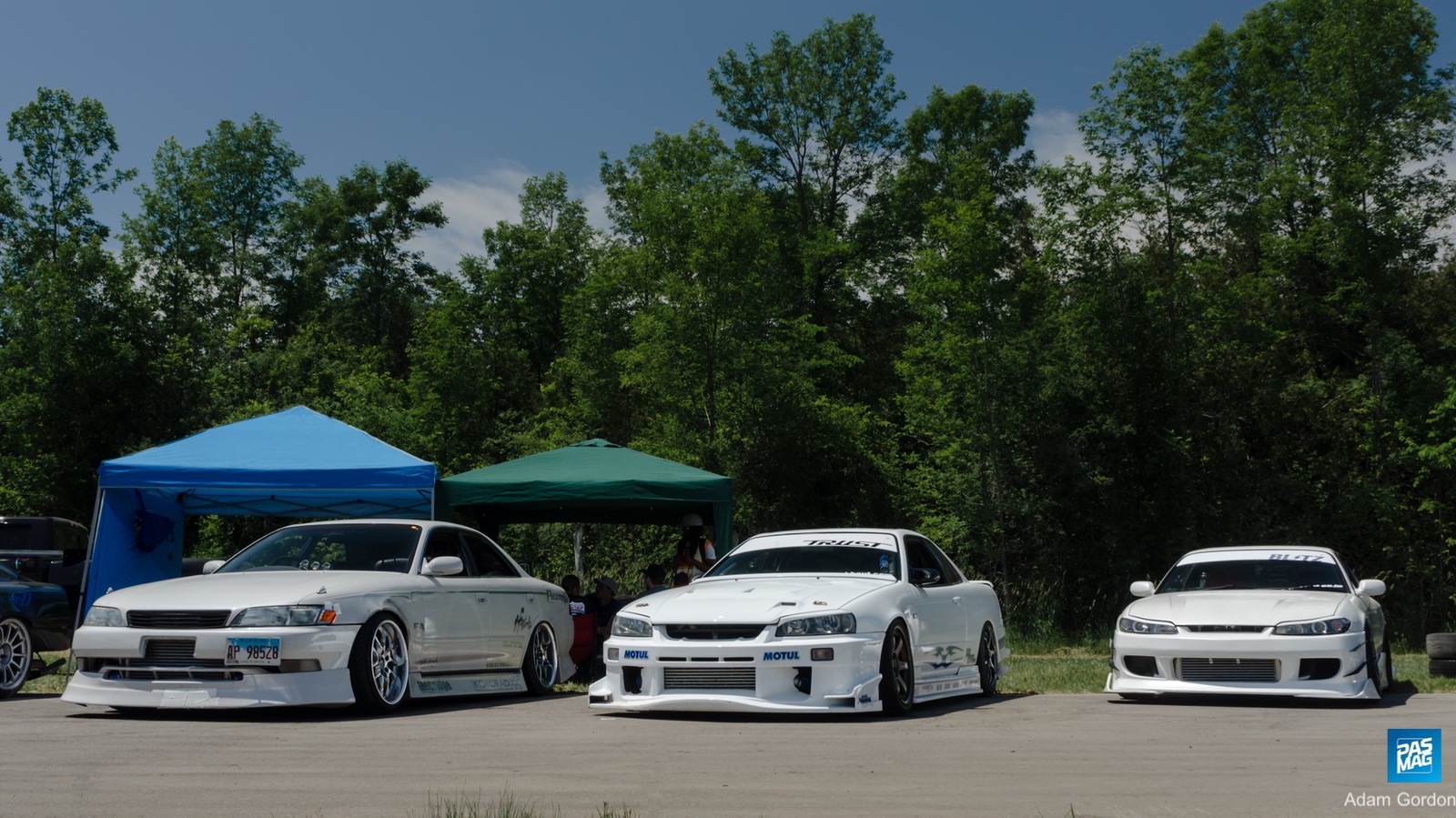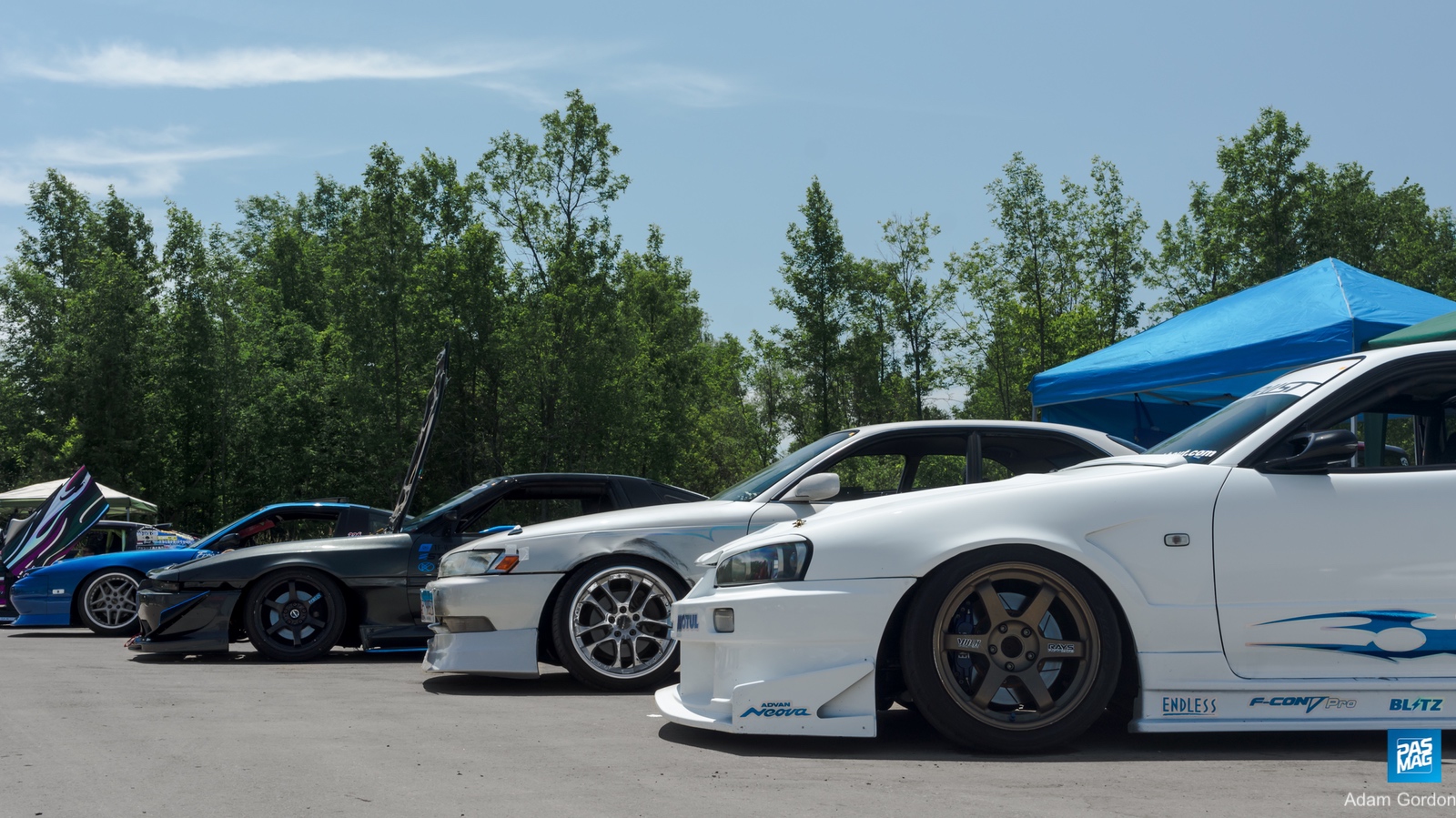 A handful of Team Proceed members also showed up, having driven their cars up from Chicago just days before. Yes, you read that right - they drove their cars up, drifted the hell out of them, and drove them home post-event. Props for commitment. These guys are all about authentic JDM style and putting their own twist on things, so it's no surprise they parked up with our friends at Car Shop REACT, who some of you may recognize from our Period Correct: JDM piece last year.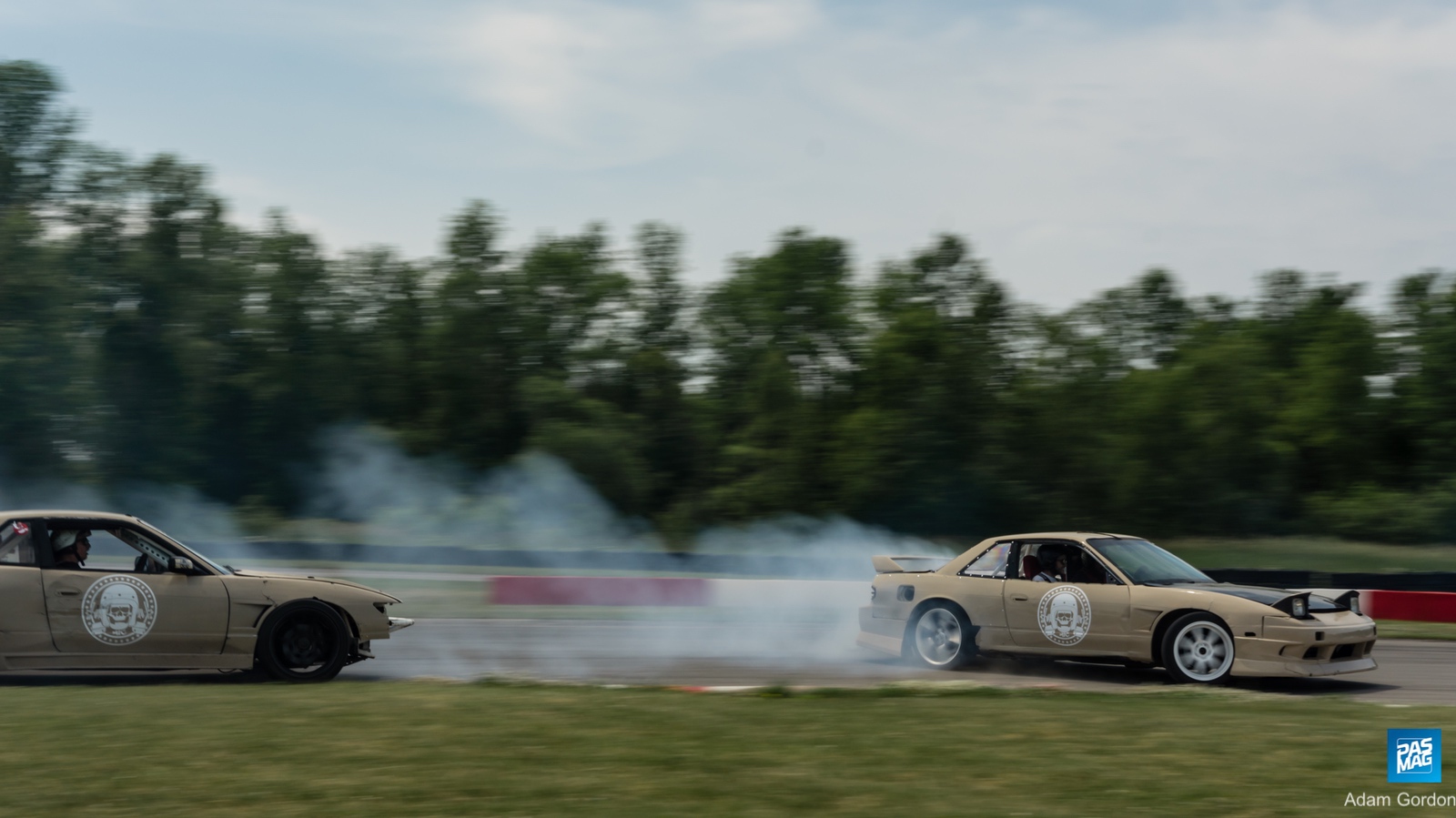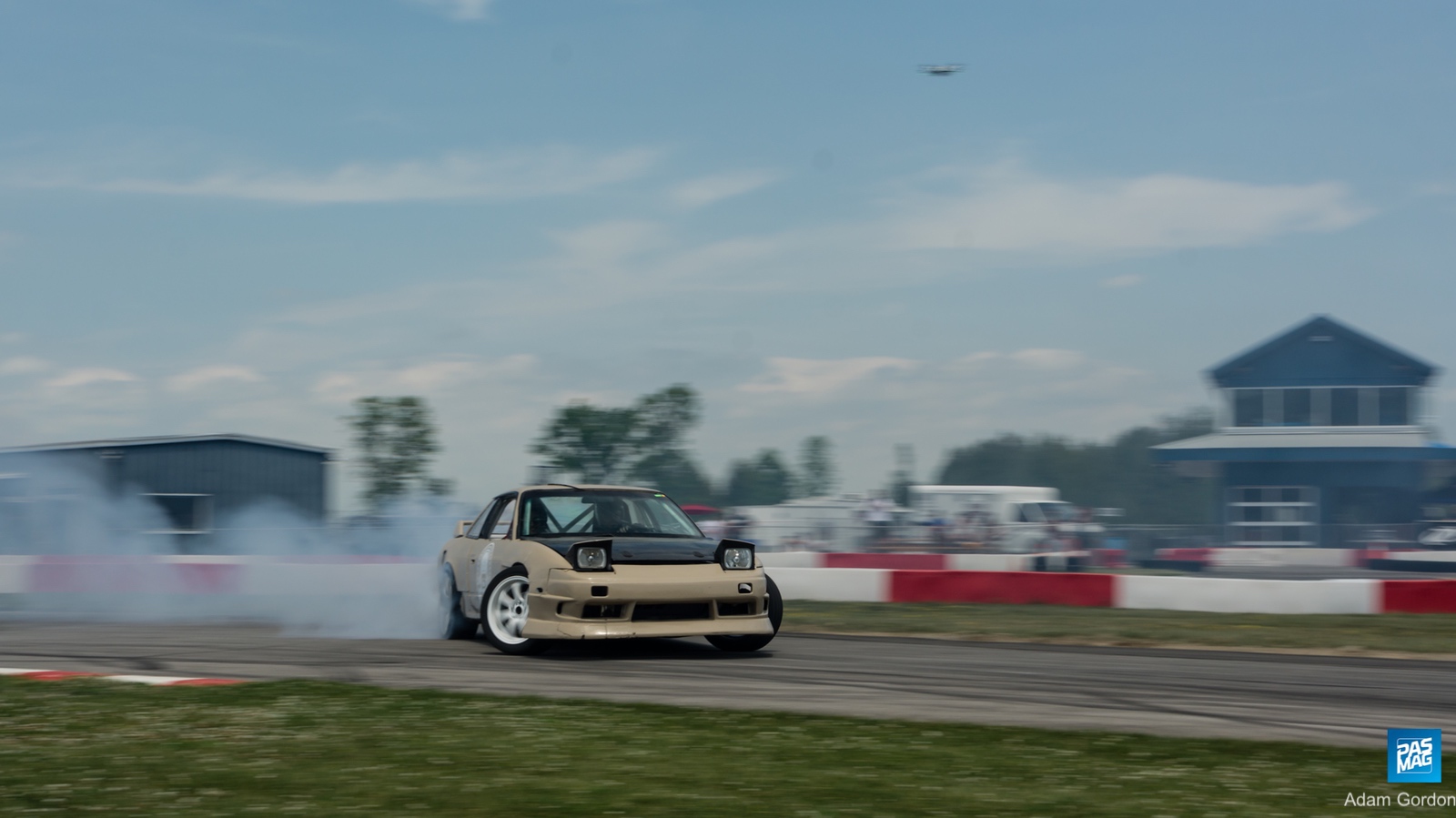 We also saw some familiar faces from Quebec, the notorious MTC drift team. MTC stands for Mets Ton Casque, meaning "Put on your helmet." An apt name for a team that drives as aggressively as they do. These guys are always a riot.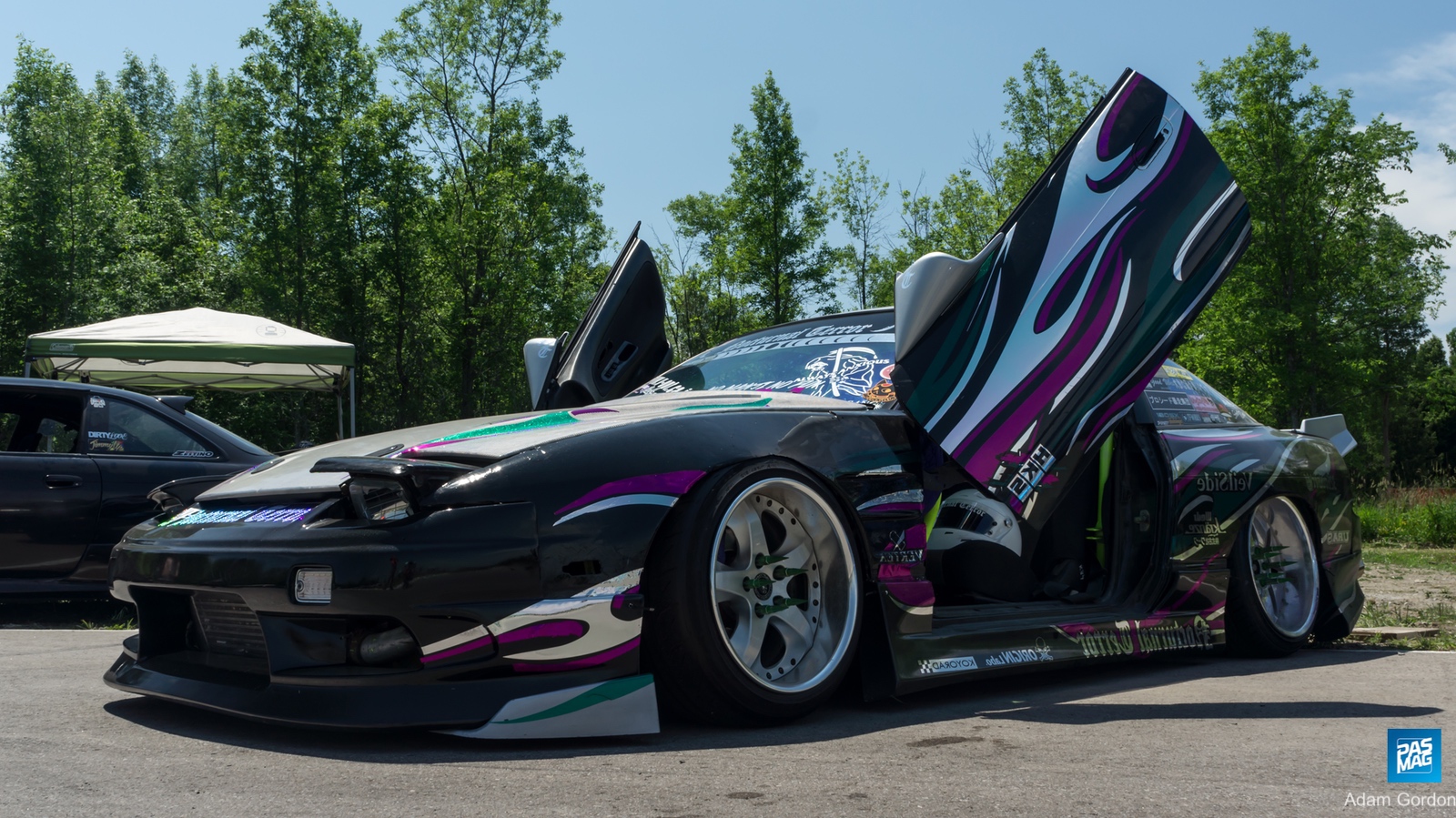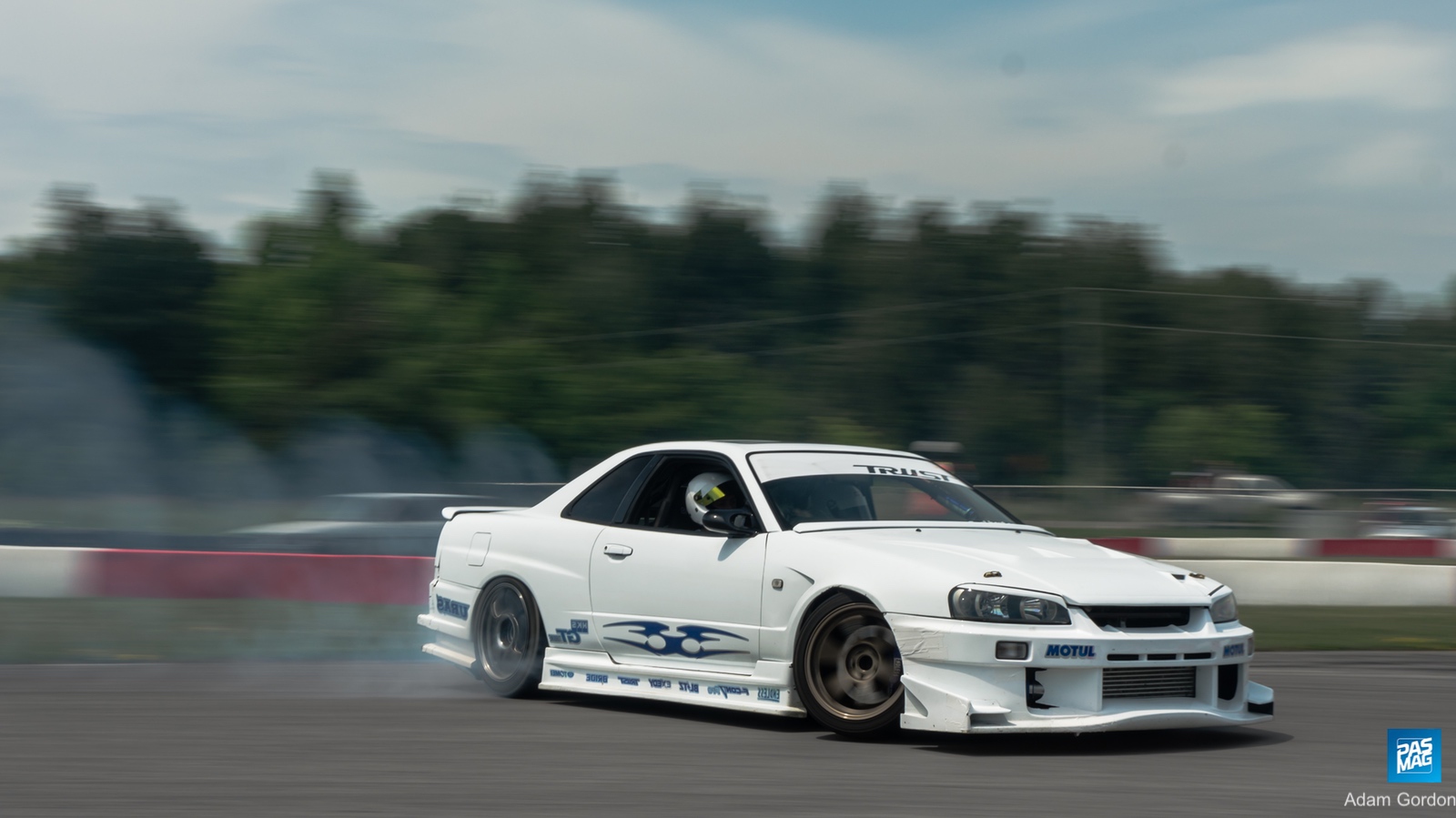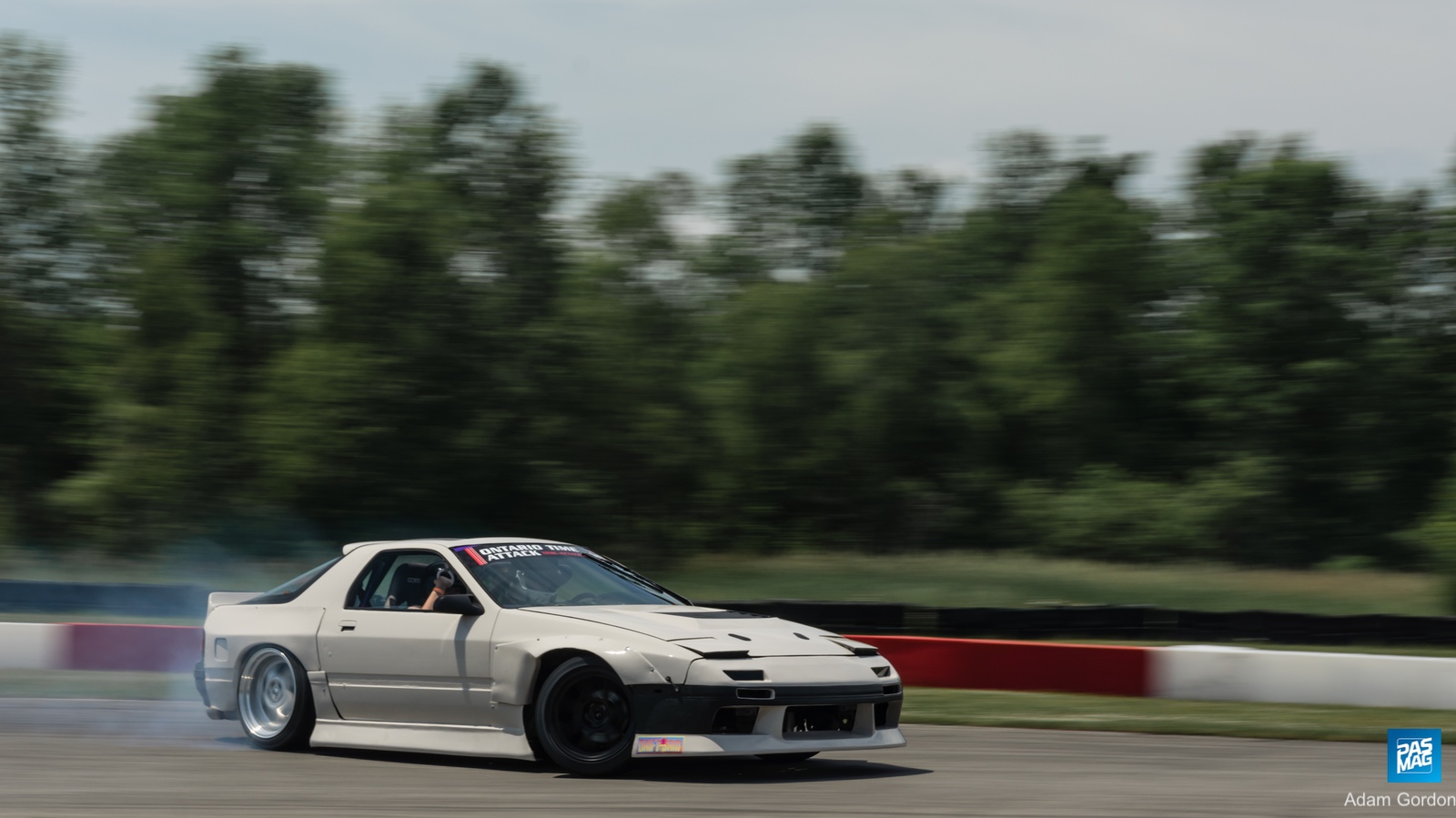 There was no shortage of wildly modified vehicles, each with their own personal style.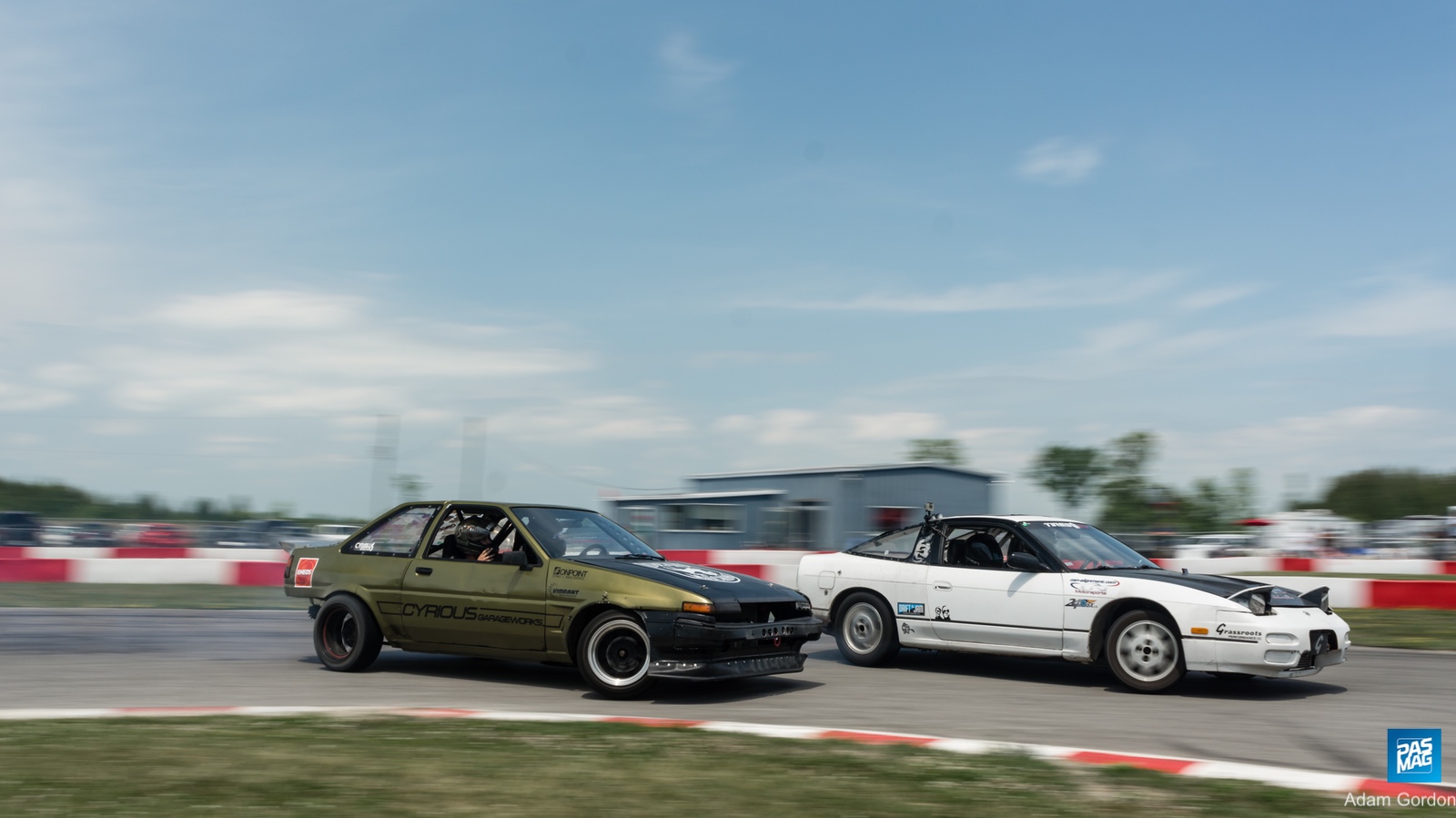 The event even attracted some professional drivers, like Patrick Cyr, who came through and linked the whole course in his AE86 battle-axe!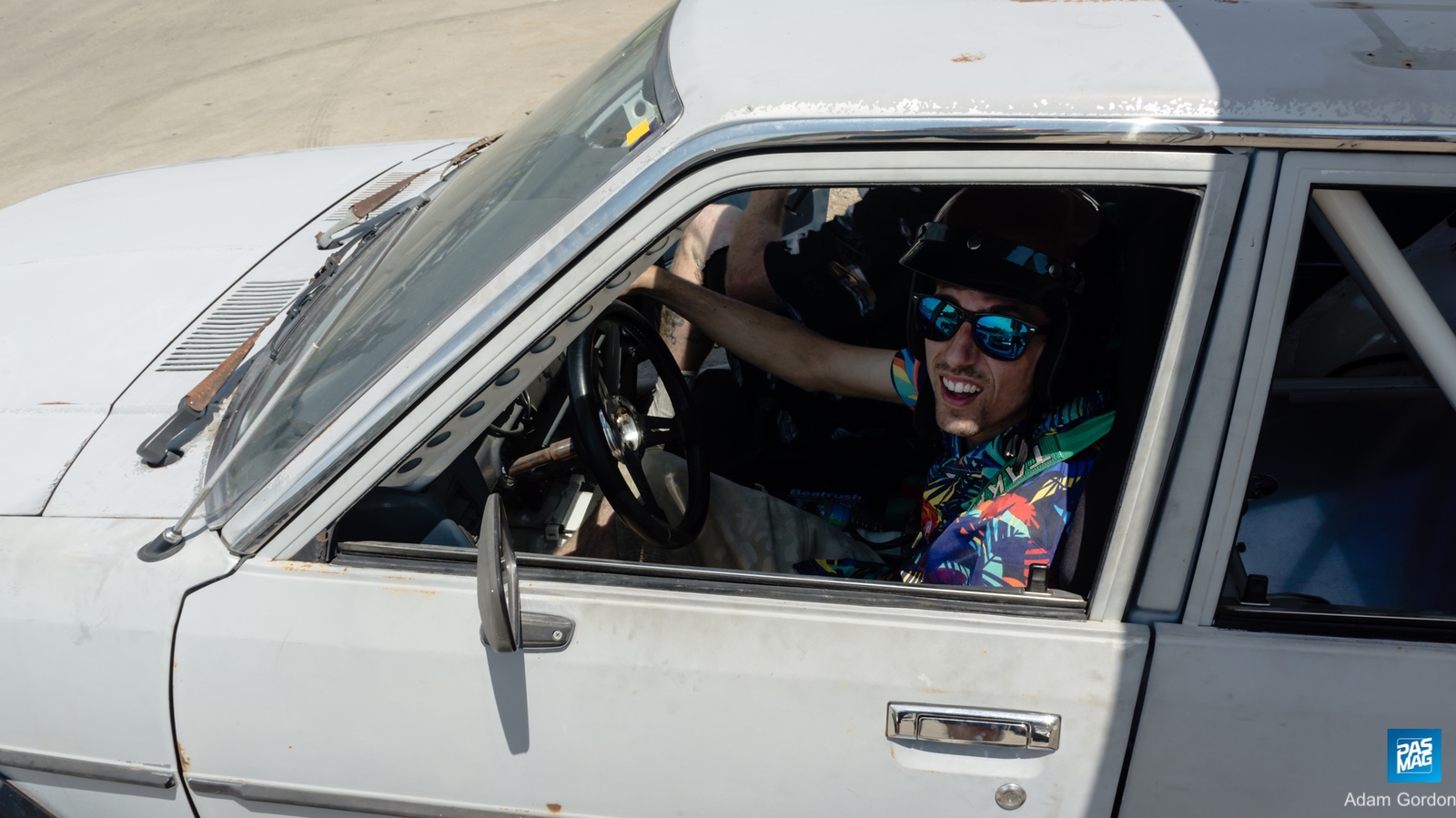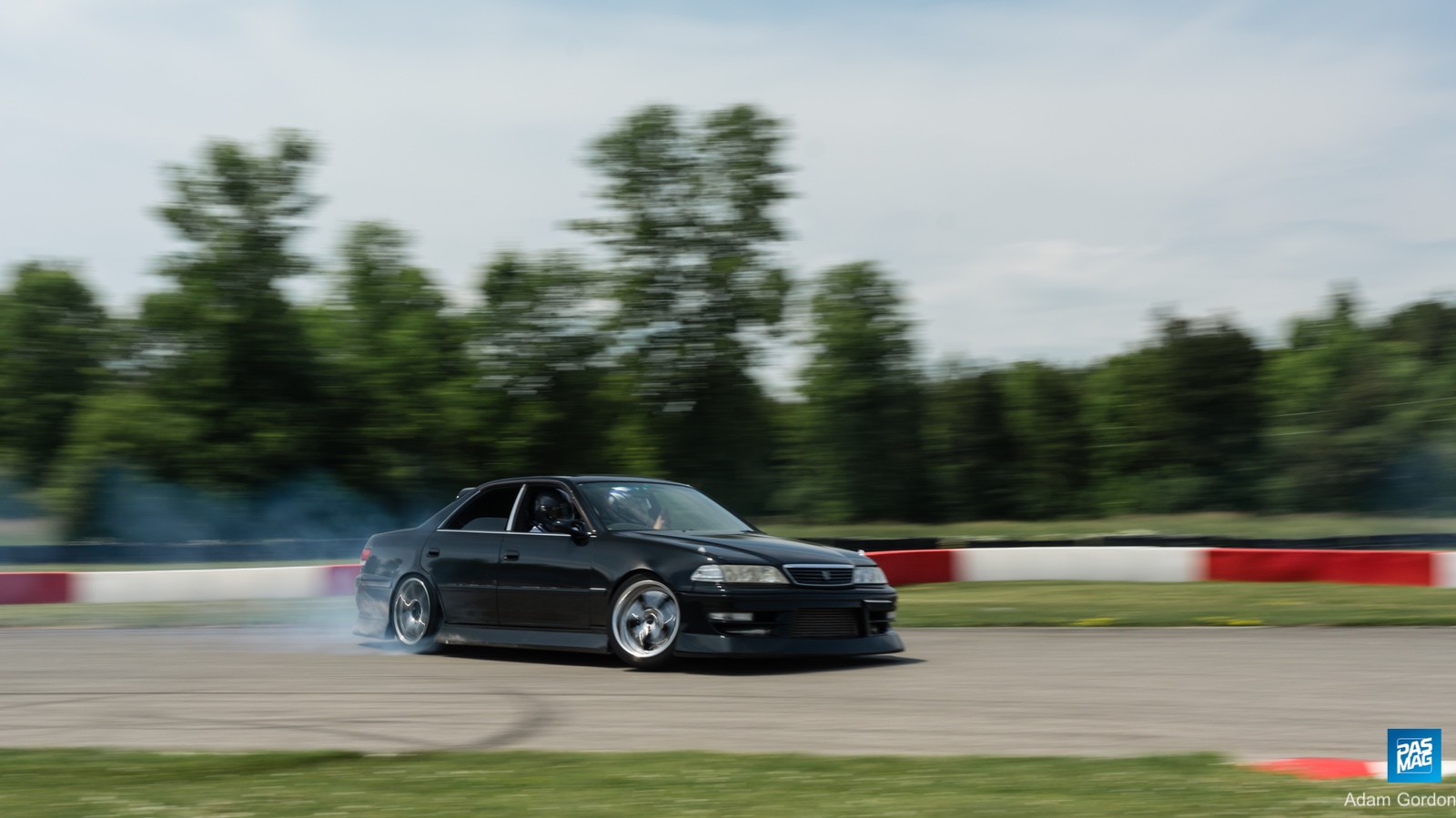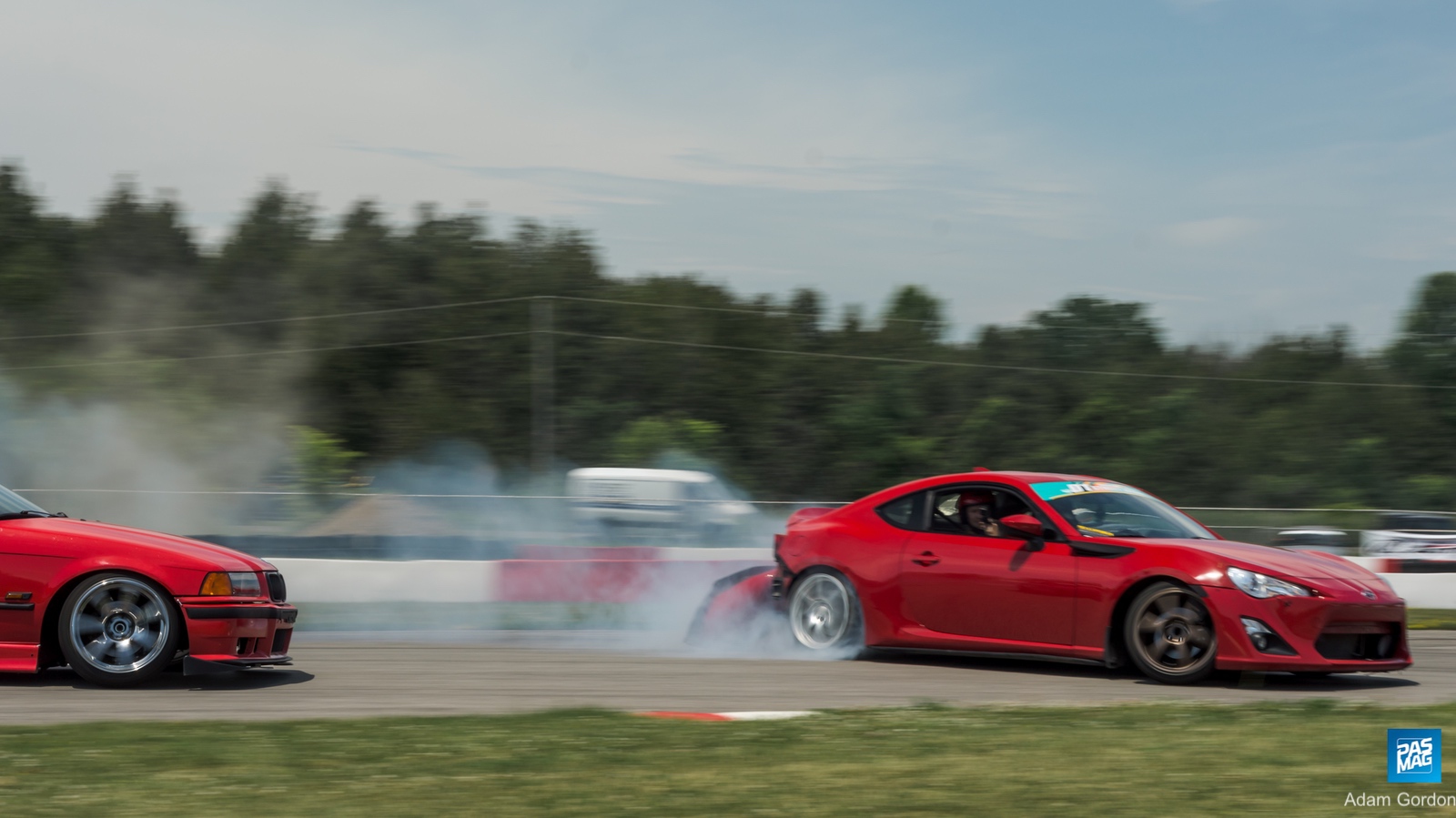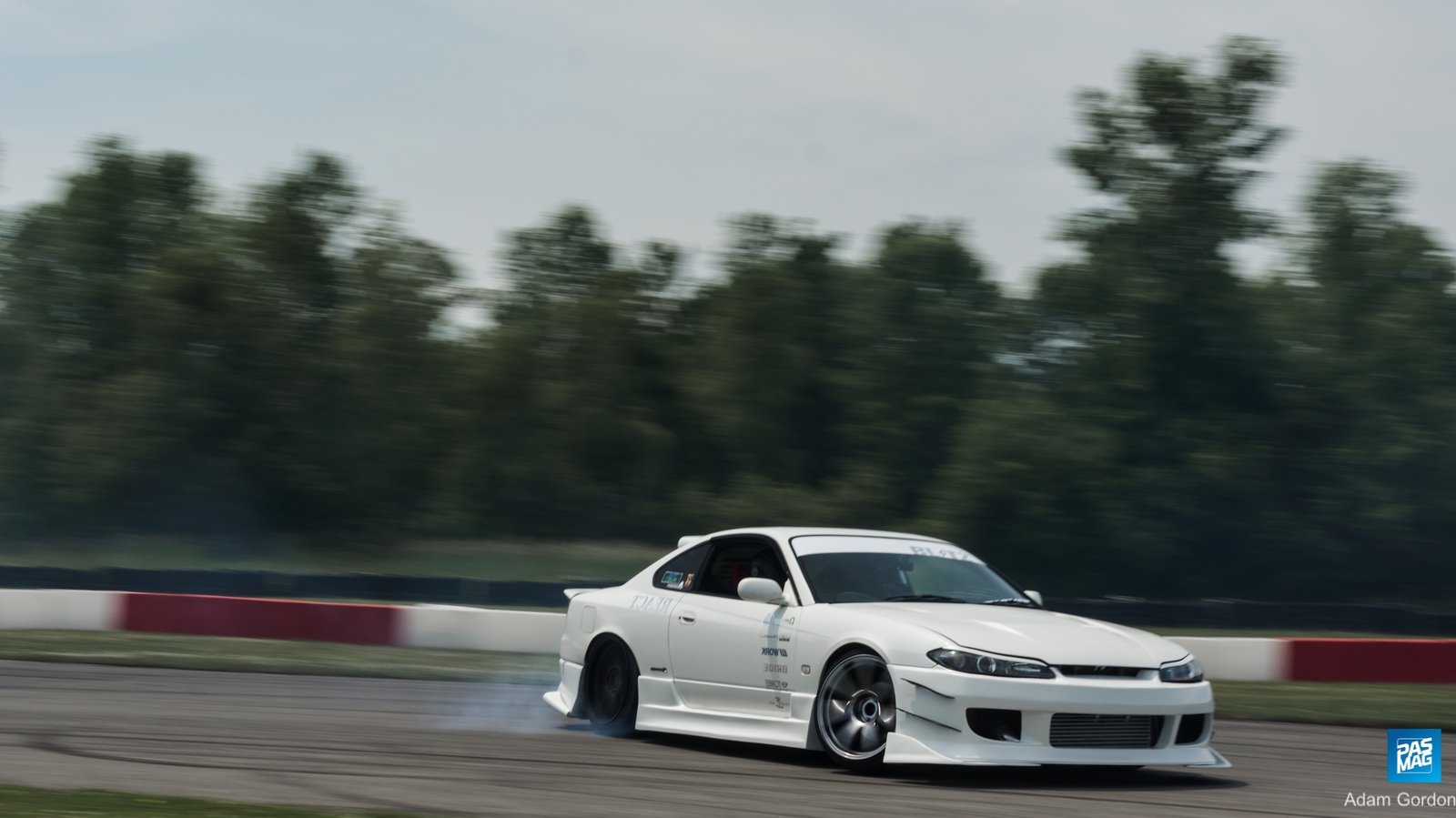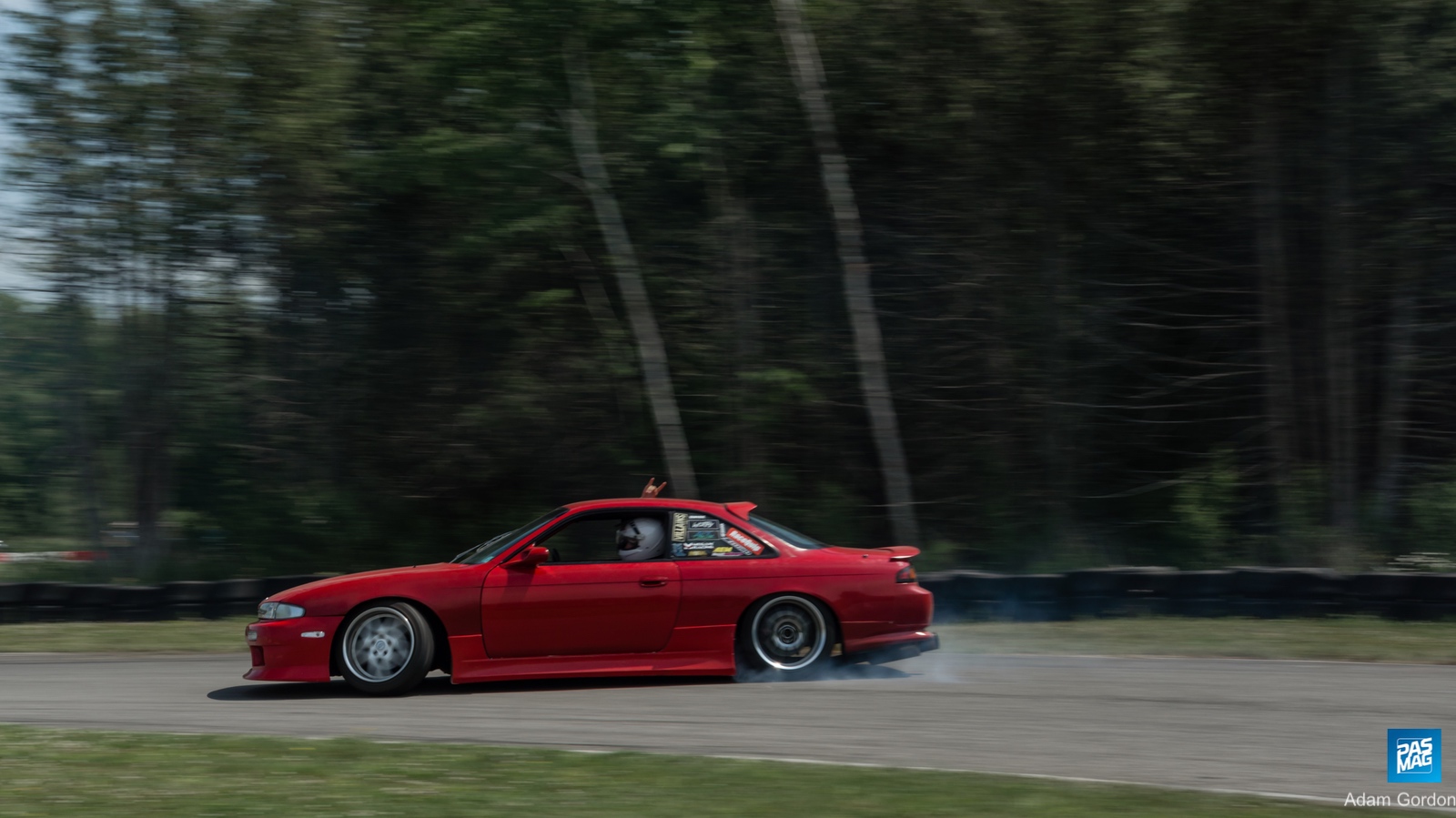 All in, despite the scorching heat, the day was a resounding sucess. Tires (and skin) were burned, limits were pushed, and fun was had by everyone involved. And while the cars are very, very cool, what I appreciate most about Drift Jam is the vibe. The goal of the first event was a laid-back chill day in the sun, with ride-alongs, music, and good time hangs. Moving forward, the next event is titled as "Throwdown," and will take a more competitive approach with judged competition, but will still keep the fun-for-all vibe. Keep an eye on their website (driftjam.ca) for more information!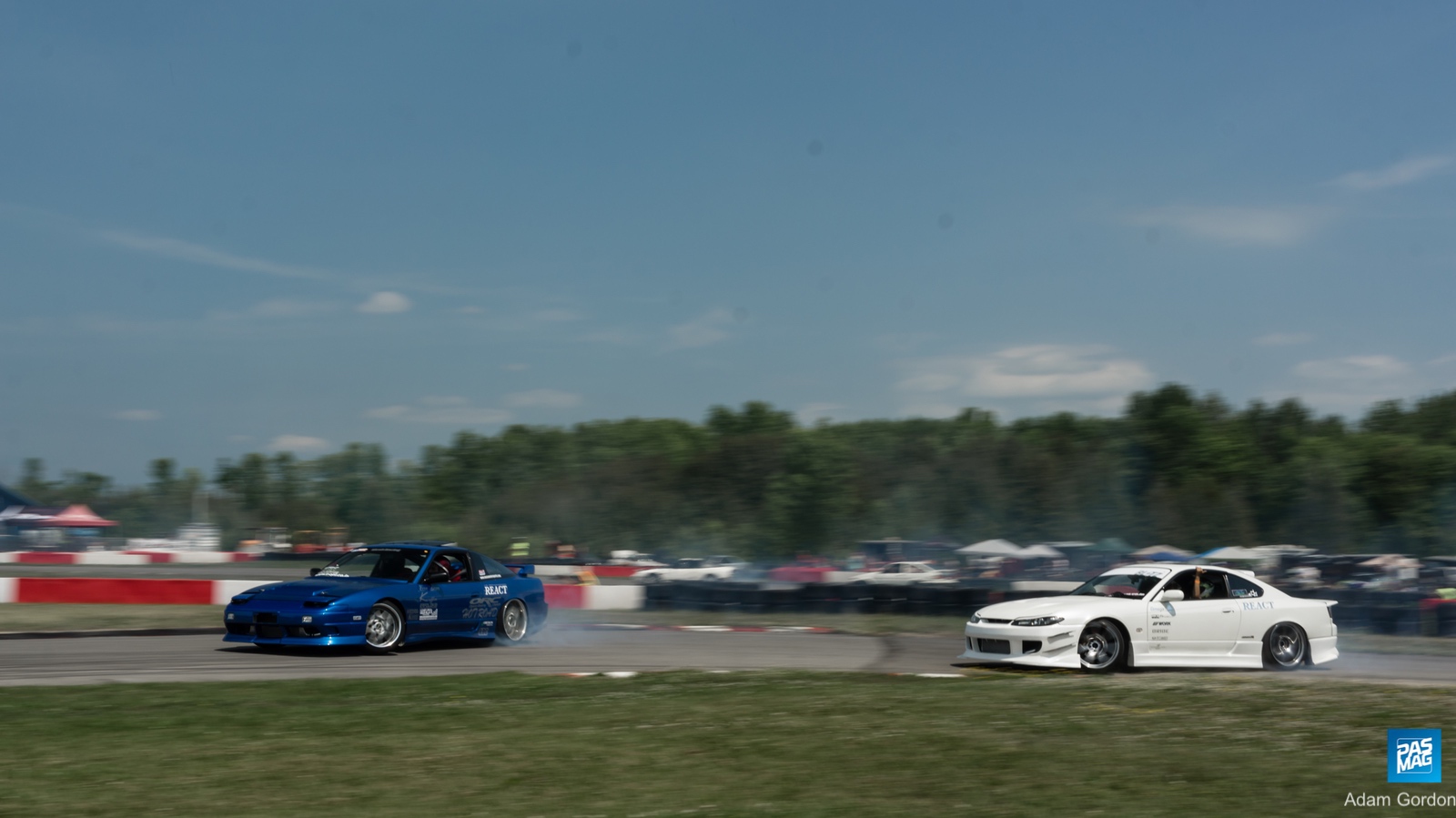 Until next time!