Let your creativity shine without a huge time or money investment. The SYLVANIA ZEVO Interior Strip Kit allows you to put more colors and more light where you want it. Easily expandable with up to 20 feet of endless design options, you can now enhance the interior look of your vehicles with a quality high performance lighting product.
Using true RGB mixing technology, SYLVANIA ZEVO gives you 16 colors and five modes. The possibilities are virtually endless when it comes to choice of color and function combinations. The 20-button remote gives you flexibility. With a simple touch, you can control the color, brightness and choose between flash, strobe, fade, smooth or a solid/steady LED light source.
The SYLVANIA ZEVO Interior Strip Kit is perfect for any skill level. The 12-volt car adaptor makes for an easy plug-and-play installation for beginners, while the more advanced enthusiast will be able to hardwire this kit as well.
The base kit gives you everything you need to get started: easy to attach high-bond LED strips, wireless remote, 12-volt car adaptor, quick connect cables and splitters. It can easily be expanded by using one of the SYLVANIA ZEVO Interior Strip Kit extension kits.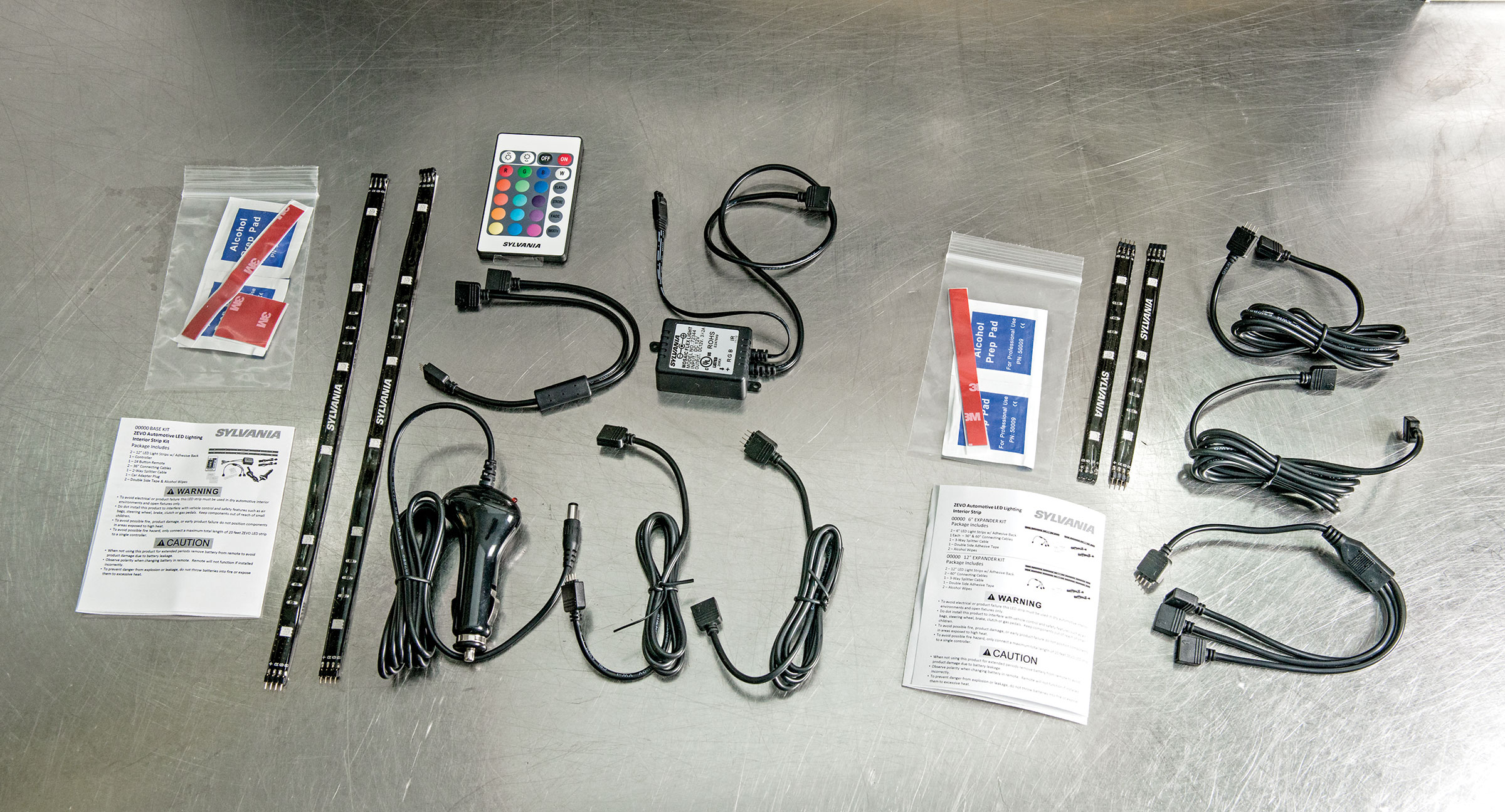 1. Unpack your SYLVANIA ZEVO Strip Kit and read all instructions completely. Follow the instructions for the best installation result.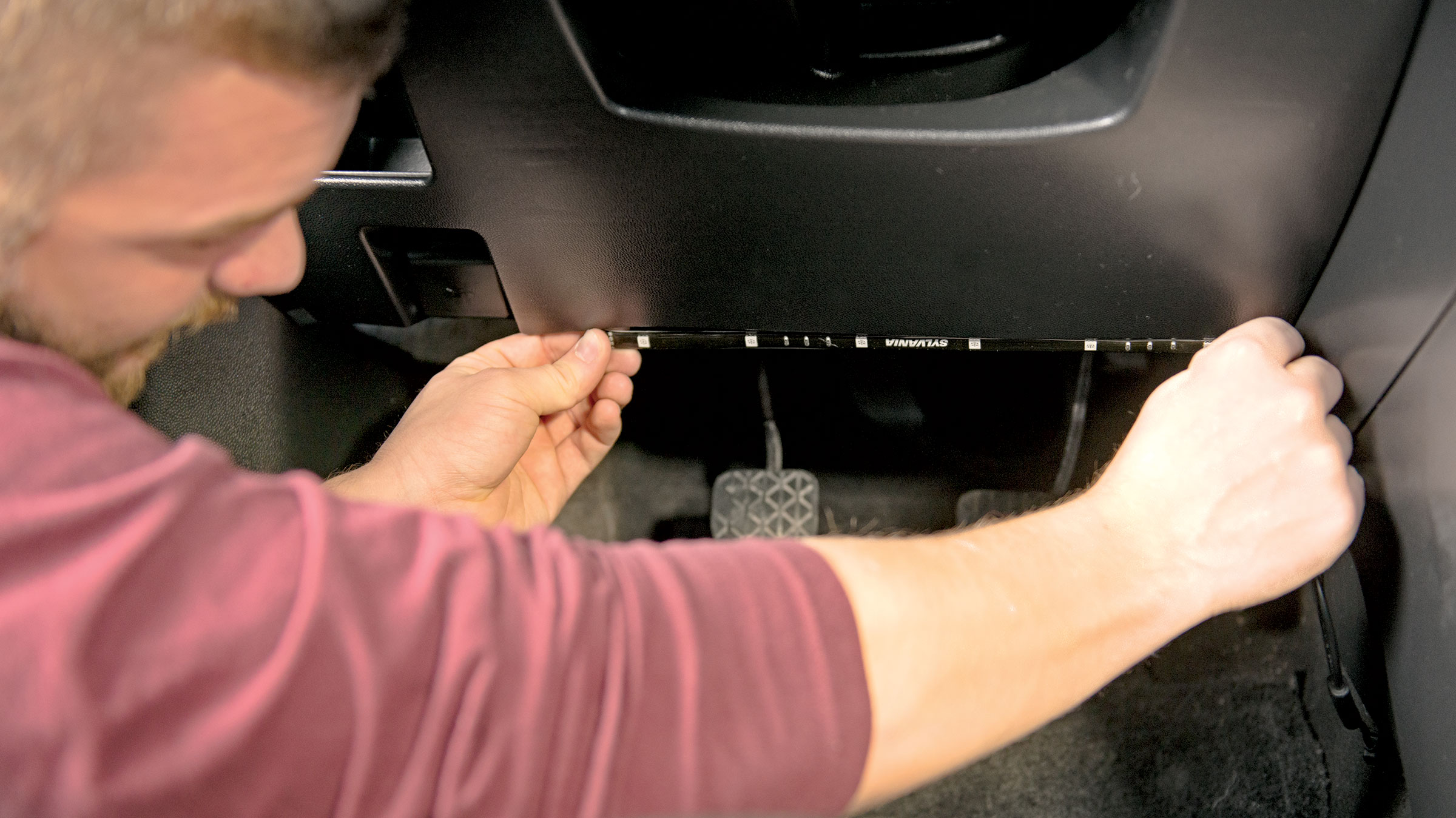 2. Assemble the SYLVANIA ZEVO System components for a trial run to assure the LED strips are oriented properly and positioned to match your cable lengths, while steering clear of moving parts or safety equipment.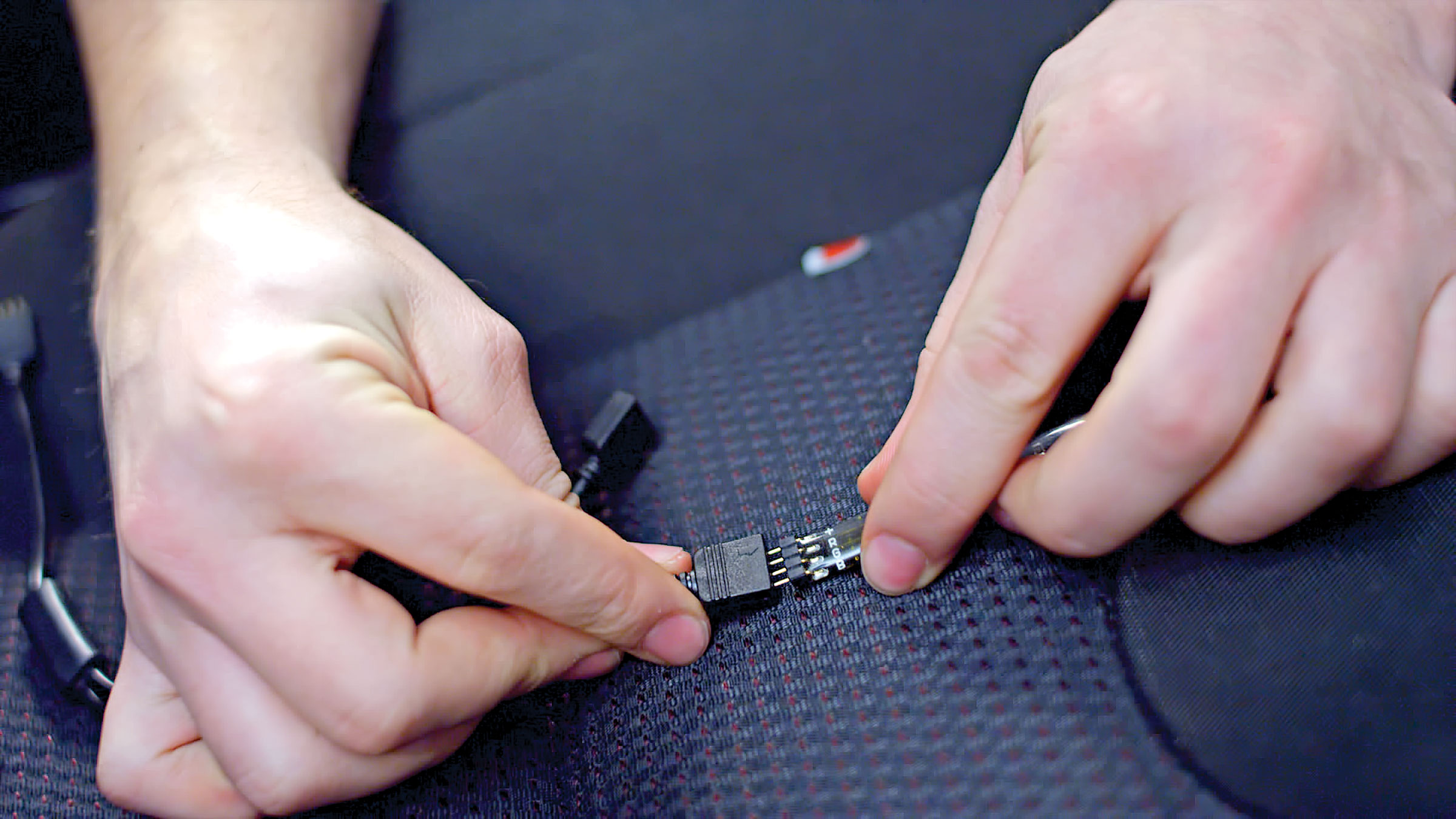 3. Clean the surface with an alcohol wipe and peel off the backing of the LED strips and press into place. Tape around the connection points and splitter for extra hold. Connect the cables to the LED strips.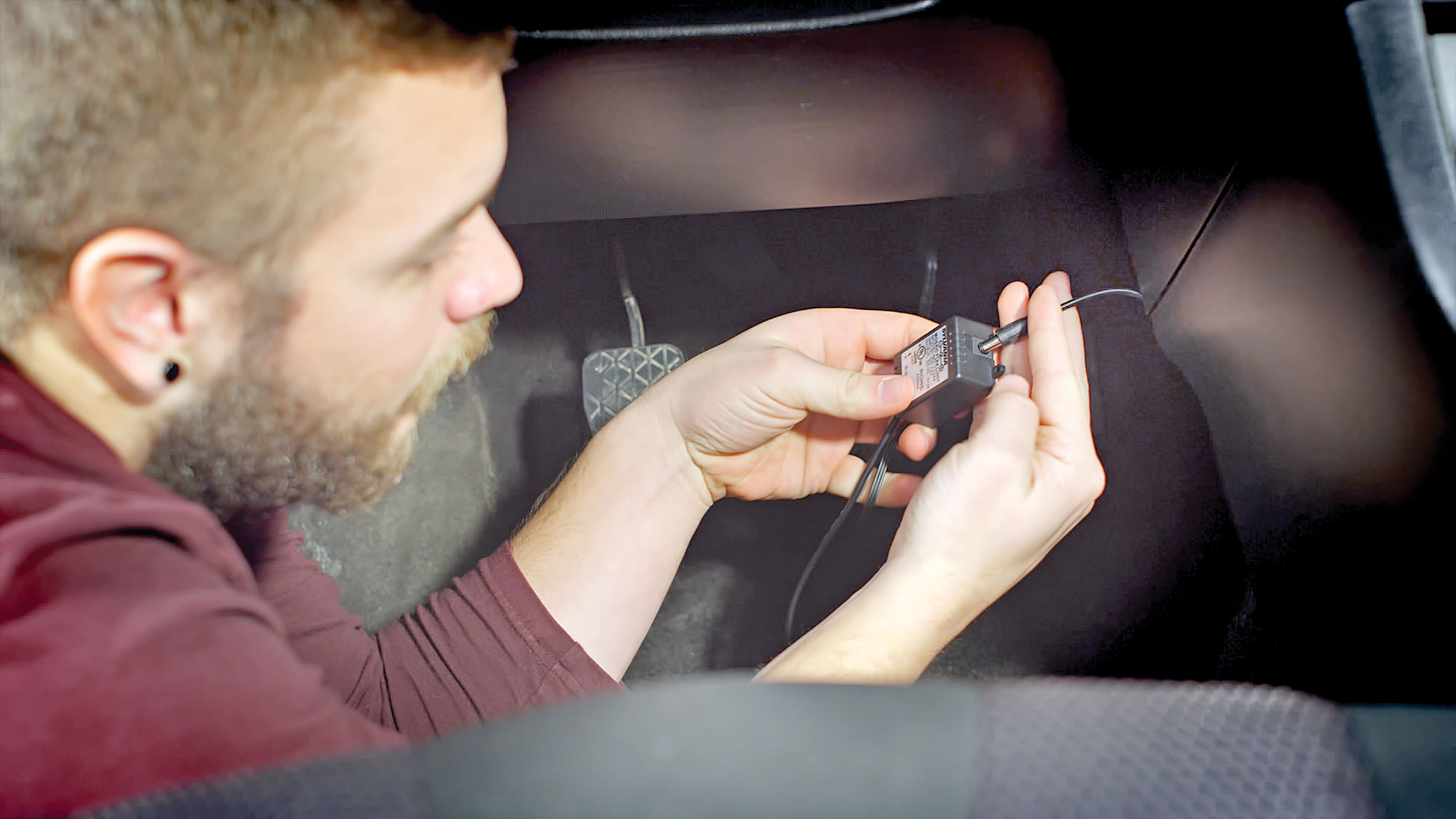 4. Mount the controller/receiver box so that the "EYE" of the antenna is visible to the remote. Secure the control box to a surface. Plug the small end of the power cable into the jack on the control box, and the opposite end into a cigarette lighter receptacle or 12-volt DC accessory jack.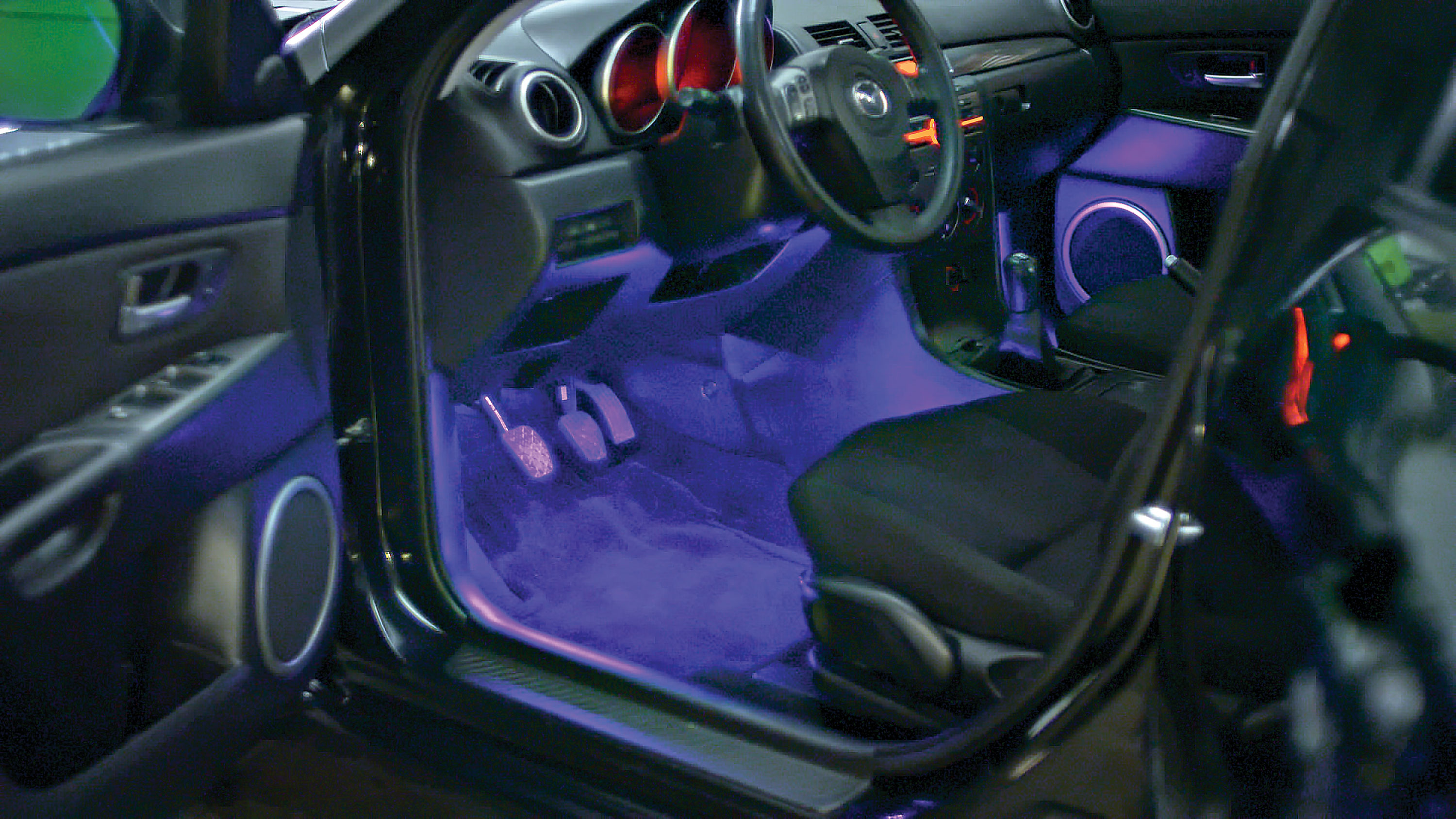 5. Turn on and enjoy! The effective range of the IR remote is roughly 15 feet when in line with the receiving side of the controller eye.