Photography by Kevin Choi.
---
The E46 M3 that's taking the east coast by storm.
Car shows are pretty comparable to fashion shows. You train (tune and modify) to look and perform your best, practice your walk (perfect your stance), and rep the newest, in-style wears (best, high quality parts).
A car show is pretty much the same as a fashion show," Rick Fontan agrees. "When a car pulls into a show, it's like a model walking the runway - cameras fl ashing, everybody looking - it's a great feeling."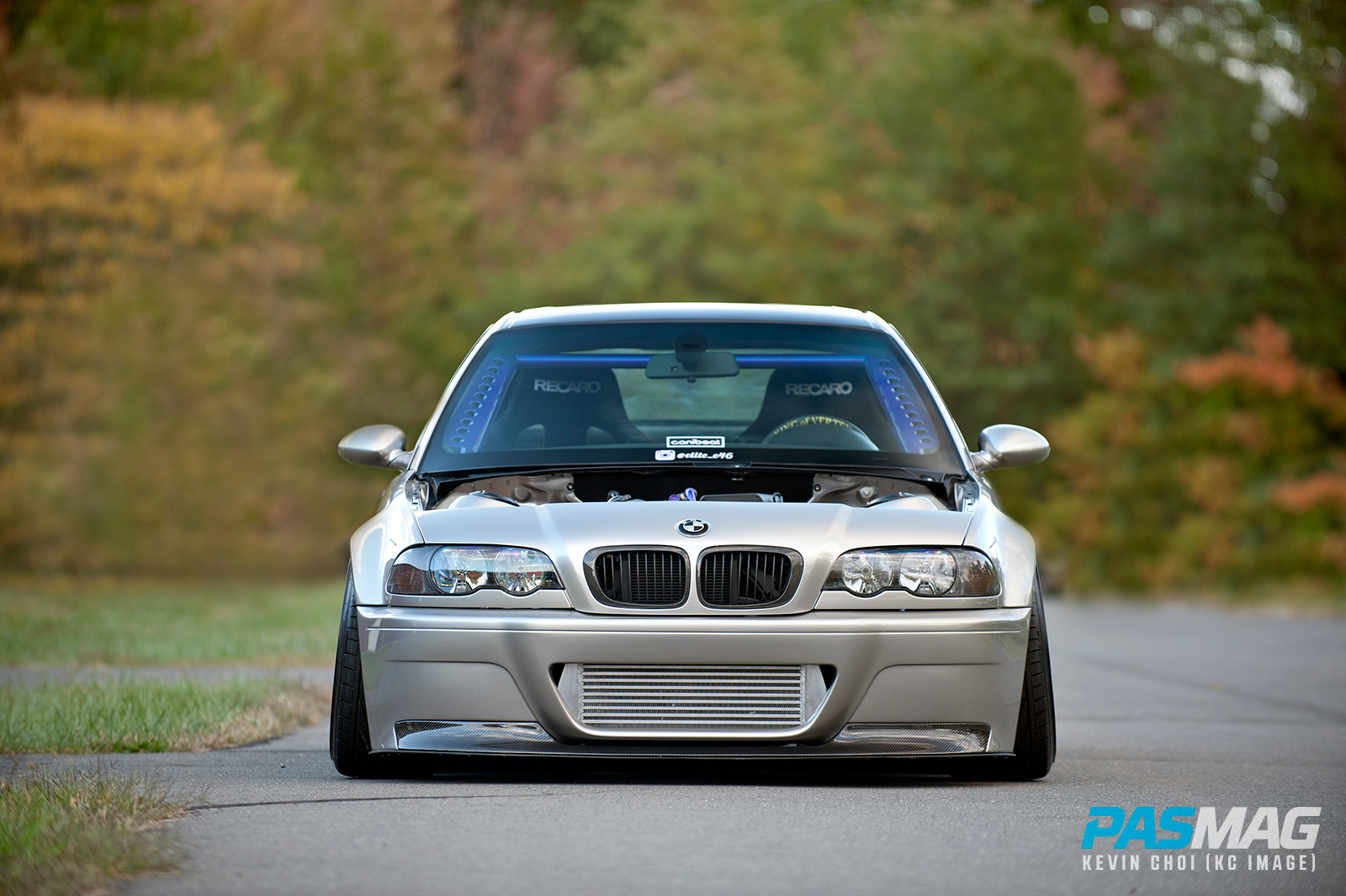 For those of you who don't know, Fontan's E46 M3 has been absolutely killing the scene in the East Coast. The Bimmer went to five shows this season and – get this – took at least a Best of Show award home every time. This guy went back to back five times! Fontan is like the New England Patriots of show cars, except he doesn't (almost) blow it in the Super Bowl.
"I couldn't have asked for a better finish to such an unforgettable season," smiles Fontan. "A perfect five and zero undefeated record to close out the year!"
Before the award-winning Bimmer, Fontan was rocking a Mitsubishi Eclipse, which coincidentally also won itself a few awards and a magazine feature. It had a custom wide body, full lighting conversion, full interior, MTX audio, a turbo, some nitrous and "Lambo" doors (don't laugh, they were popular once). Feeling that the build was complete (and maybe a little dated) Fontan sold it and picked up his 2002 E46 M3, which he says was supposed to be his daily driver. Yeah, right. Fontan credits his fascination with Craig Lieberman's "Uber M3" as the final cause for him to scratch the mod itch.
"I've never wanted to have the same exact car as the next person," explains Fontan. "I felt like I had to change it in some way to make it different, even if it was something simple. Eventually, that wasn't enough; I wanted to stand out in a crowd."
"I started attending shows and meeting different people," he continues. "I would look at their builds and get advice on how I can make mine better. It became a passion for me that eventually turned into a lifestyle."
It can't all be a fairy tale, unfortunately. When you're building a car, especially one of this caliber, there's bound to be difficulties and challenges afoot. For Fontan, the biggest obstacle was finding the right shop to handle the extensive wish list of modifications he had. After many jobs at many shops that ended in distrust or dissatisfaction, Fontan finally came upon AMS Autowerks. The Linden, New Jersey shop is the definition of "one-stop shop," as they quickly assured Fontan that they could handle the custom exterior, full interior and all the performance goodies that were destined for the M3. That wasn't smoke either, as Fontan brought his Bimmer back over the course of three years to get everything done.
AMS tackled the custom metal wide body and the Lamborghini Grigio silver paint job outside, the full suede interior (with accenting purple stitching from Branch Brook Auto Top) and candy purple roll-cage inside, the "GT-R-style" side-exit exhaust on the right and left sides, and the shave and tuck job under the hood. Aside from the purely custom stuff they contributed, AMS also installed the Vortech supercharger, upgrading both the blower and the pulley.
Audio Clinic was the next stop for the car. You want a complete build? Get a system in there. Turns out Fontan has audiophile-grade taste, as he sprung for Focal K2 Power three-ways, a FPS4160 four-channel amp for the front and a FPS3000 mono for the banging,10-inch Utopia Bes in the back. Pair up some fiberglass fabrication and some Dynamat sound deadening and you're good to show.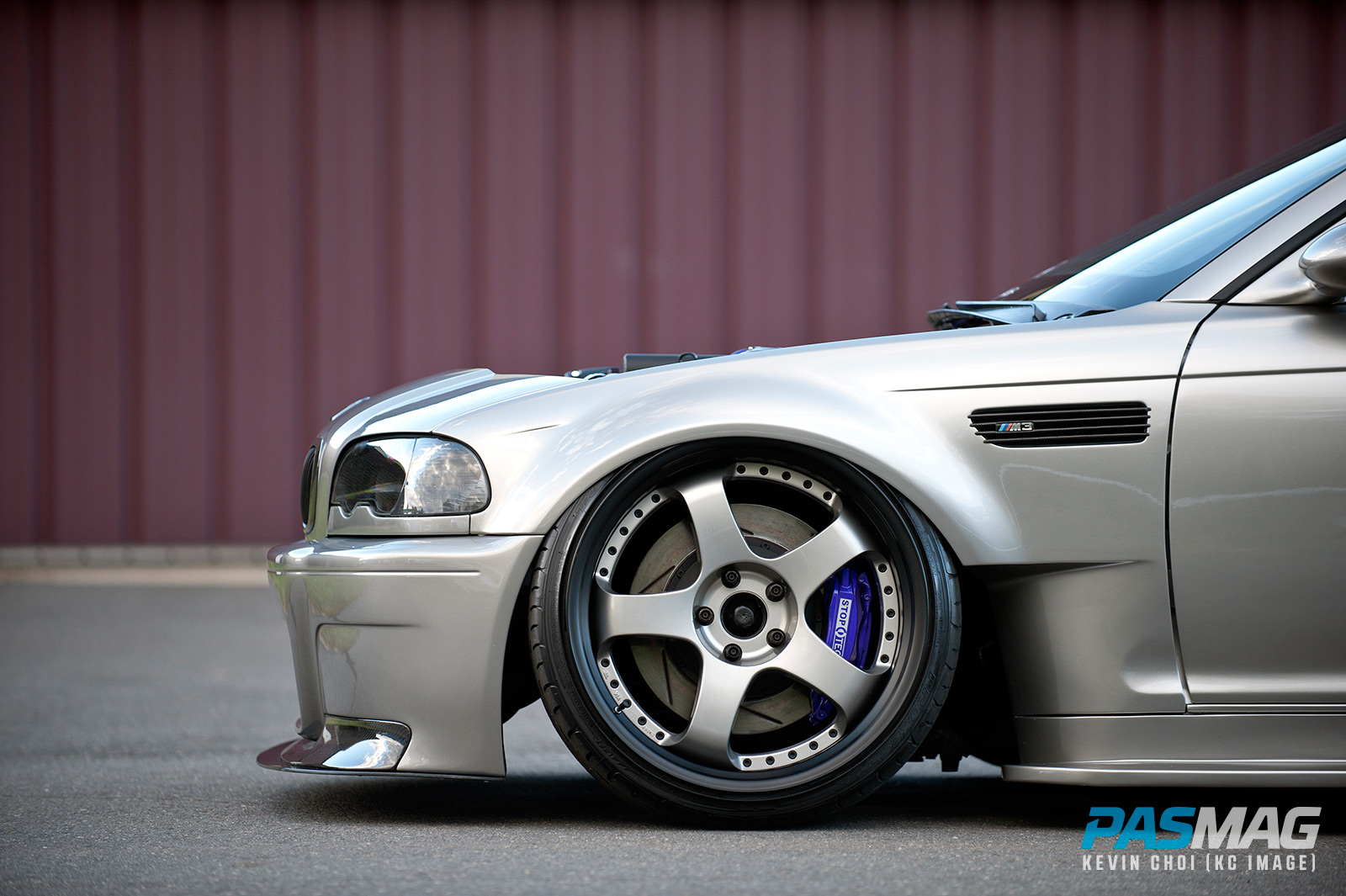 To make sure the M3 was stanced out just right for its debut, AMS and Fontan agreed on an Air Lift Performance air suspension kit. Airing out those new wide fenders over some 20-inch SSR Professor SP1 wheels – that's how you set it off . At its debut, if you'll recall, Fontan and his E46 took Best of Show at August 2015's Tuner Evolution: Philly event. Maybe the Bimmer was so fire that it was the reason the alarms went off and cleared the building. Just a theory. At the end of the day though, Fontan credits his friends, competitors and family for driving him to dominate the runway.
"Throughout the years I've met a lot of great builders," says Fontan. "They have given me plenty of inspiration and great advice on how to make a build better. The automotive world is constantly evolving and there is so much I don't know about, so I'm glad I can turn to them when I need to. I've had a great support system between my family and friends and I would love to thank them all."
This is the caliber of car that's out there to compete with, which can be scary to some. But if you can stay as focused and creative as Fontan has, your car may just be considered model material. Do you have what it takes to be America's Next Top M Car?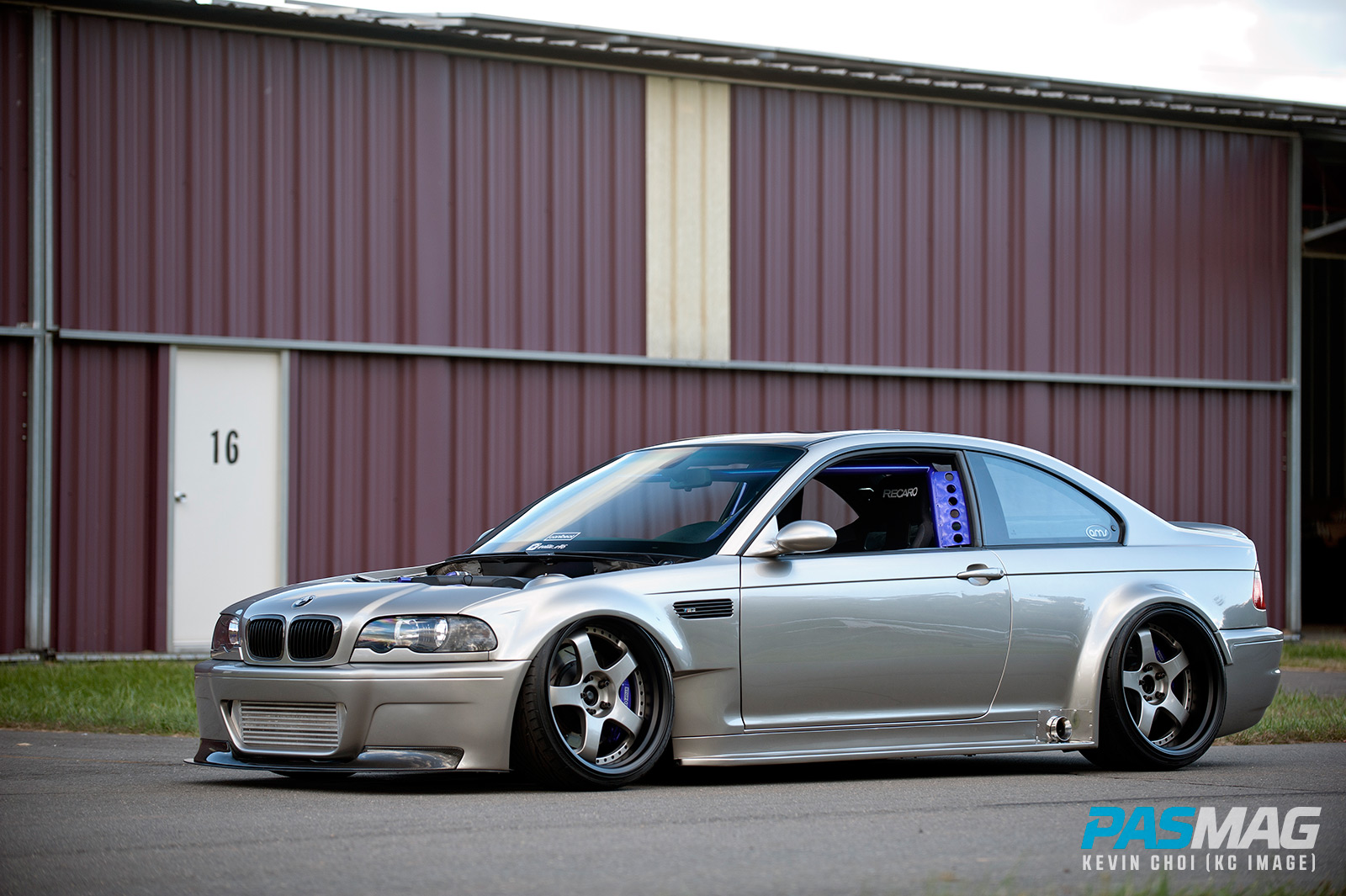 RICK FONTAN'S 2015 AWARD RECORDS
TUNER EVOLUTION: PHILLY
BEST OF SHOW
WEKFEST EAST
BEST OF SHOW
FIRST CLASS FITMENT
BEST OF SHOW
ELITE TUNER X AC
BEST OF SHOW
IMPORT EXPO X AC
BEST OF SHOW
BEST BMW
BEST ENGINE