Written by Dave Pankew Photos By: www.progressauto.com | 24 February 2010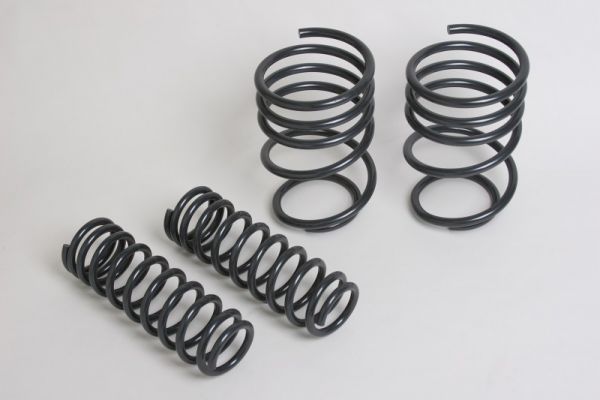 Proper chassis balance on your ride is one of the most important aspects to consider when thinking about when bringing your car to the track. Sure, your EVO X might be blessed with great capability from the factory, but there is still a supercar fighter in there. We all know that stock OEM parts do what they were designed to do, but when you are taking your car to limits that the manufacturer did not intend, it is time to make modifications. The Progress Group, Inc. has developed some new products to improve the handling on the Mitsubishi Evo X.
Progress Technology anti-roll bars dramatically improve handling by minimizing the traction-robbing body lean that deflects tires. By replacing the skinny OEM rear sway bar and rubber bushings on the Evo X with larger diameter (and stiffer) bar and polyurethane bushings, roll is reduced dramatically. More roll stiffness means less lean and the tires stay flatter on the pavement with more tire contact. The result of installing a large rear stabilizer bar is more grip and added driver control. Less body roll means more traction, faster cornering speeds and a boost in driver confidence.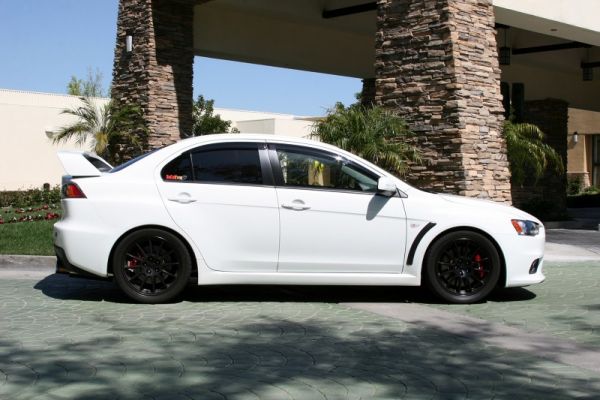 Progress Group's 25mm anti-roll bar is made from high-carbon steel and has three adjustment points. The hardware includes low-deflection polyurethane bushings, new brackets, and synthetic grease for the install. The bar is designed for use with the OEM end-links, and will improve chassis balance, quicken steering response, and minimize body-roll while cornering.
Combining the anti-roll bar with the all-new Progress Evo X sport-lowering springs, the Evo X becomes an entirely new beast. The springs feature sport-tuned rates and a modest drop of 1.25-inch in the front and .85-inch in the rear to lower the center of gravity. They have been developed for optimal use with the OEM dampers. The springs are cold wound, shot-peened, load-tested, and include a lifetime warranty.
The combination offers a substantial difference to the Evo X suspension in comparison to stock. The front end has been tested as being 36% stiffer than from the factory, while the rear sits 15% stiffer than stock. With that much difference from a few simple modifications, Progress Group's Evo X stability components make it seem like a missed opportunity not to switch over to these quality aftermarket parts. The price on the Evo X sport-lowering springs are both under $200 bucks too. The numbers won't mean much, though, once you're on the track and you can actually feel the immediate difference these products make.


Source;
The Progress Group, Inc
Evo X Sport Springs #40.1442
Evo X Rear Sway Bar  #62.1442.
800-905-6687 or
www.progressauto.com