24 June 2011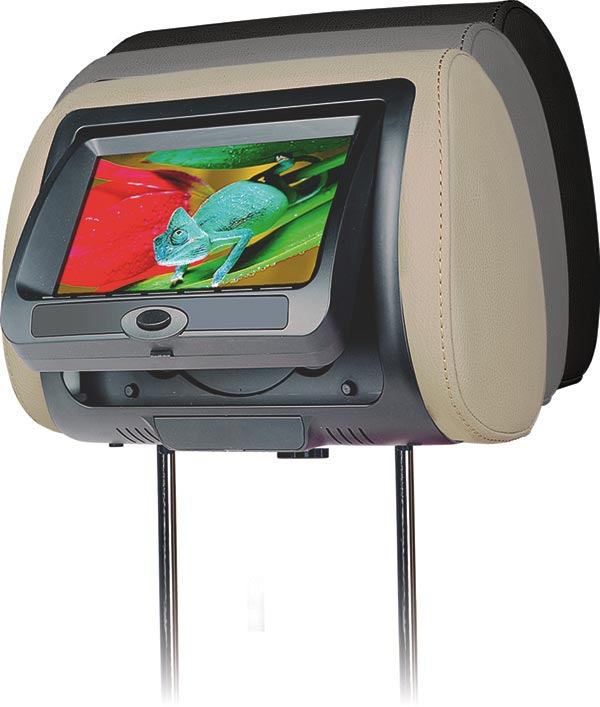 When it comes to adding cool accessories to our cars, convenience counts for a lot. And realizing that, the good folks over at Concept Enterprises have added the ultimate in convenience to their lineup of popluar high demand headrest monitors. If your car is anything like mine, remote controls are notorious for disappearing, so now you can ditch the remote, and control all of the frequently used settings via a full function touch screen! The new Concept CLT-700 features an all new LED backlight touchscreen, allowing adjustments for most common functions like play, pause, volume, track adjust, etc., right from the screen. Of course the CLT-700 also has all the features of the popular CLD-700 Concept headrest, in that it will play DVD, VCD, CD, CD-R, and CD-RW, discs, and has MP3 and MP4 playback as well. And just like the CLD-700 and the CLS-700, all three products are universal headrest replacements and are both easy to install, and very nicely made. You can choose from the top of the line CLT-700 with the touch screen functionality, or select the lower priced CLD-700, which is a DVD player and 7" TFT LCD combination, or if you already have
a DVD player, you can save even more with the CLS-700, which is available as a high quality headrest screen. All three products feature 16:9 aspect ratio LED backlit panels for long life and exceptional picture quality as well as high efficiency and very little heat build-up. Each screen has a resolution of 336,960 pixels with a resolution of 480 x 234, for very clear and sharp picture quality. Easy to use on screen menus provide adjustments for color depth as well as brightness and contrast allow you to adjust things exactly how you want them (use of the included wireless remote control required).
To simplify installation, a clever universal design is compatible with most vehicles thanks to a well made post-width adjustment feature providing post mounting widths from 4 to 7 inches, and four different outside diameter post sleeves. An internal tilt mechanism allows adjustability for optimal viewing angles. Stereo speakers are built in, or you can connect personal headphones to a 3.5mm jack conveniently located on the front panel, or thanks to the thoughtfully included two channel IR transmitter, listen via wireless headphones. If you'd prefer to play the audio over the vehicles stereo system, there are dedicated RCA outputs, or a convenient dual channel FM transmitter built in as well.
The CLT-700 and CLD-700 players are also equipped with a mini-USB port and an SD/MMC card slot for convenient and fast connectivity to music, images or video files. All three units come with three interchangeable leather-like covers in Black, Grey, or Tan to better match your interior color. The covers take only a couple of minutes to change, and fit very well and have a high quality feel. Of course, all of the necessary wiring and required connections are included, and so are the batteries for the remote control. An operator's manual covering the features and operation of both units, is supplied, but our CLT-700 touch screen model still had the manual from the earlier models. Thankfully, the screen is dead simple to use, and we had no problem at all accessing and adjusting all the functions. Picture quality was very good on all three systems, and the touch screen's menus worked perfectly. The menus made sense, and adjustments to the picture size or contrast were made quickly and easily. The internal speakers are fine for kids cartoons, but the RCA outputs will be the way to go to fully appreciate the sound reproduction capabilities of the integrated DVD players.
Well made and at competitive prices, the Concept headrest monitor systems should provide reliable and quality service, and a lot of entertainment for the back seat crew. All three Concept headrest monitor systems come with up to a two year warranty, and Concept suggests professional installation for optimal reliability and performance.