Written by Dave Pankew Photos By: www.aempower.com | 13 August 2010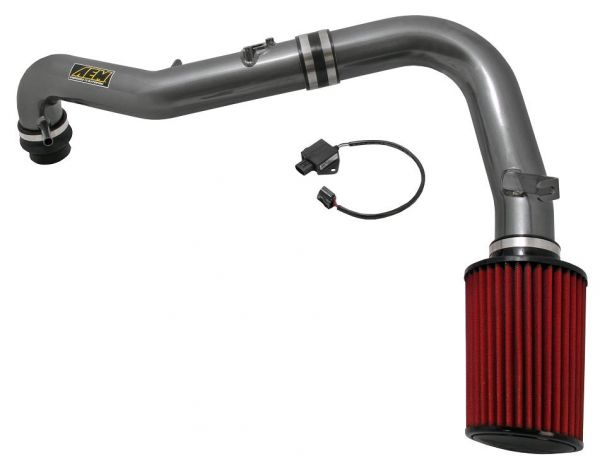 Well known for their advancement in Sport Compact technology, Advanced Engine Management (AEM) has teamed up with intake powerhouse K&N Filters to produce some of the best intakes on the market. They are the leader in the US-based Sport Compact performance proving the notion that you don't always have to buy overseas products in order to compete. AEM has backed up their claims of power and reliability through sponsorship efforts in all kinds of motorsports including drag, drift and Time Attack. Beyond tuner motorsports, their products are in use the world over on even more race cars including rally, stadium trucks, ice racing and even marine engine
Their constant innovation has led to several successful product lines and substantial acquisitions such as DC Sports. Over the years, brands in the AEM umbrella have been sold off to focus on two core business lines; AEM Electronics and AEM Intake Systems. The Electronics division needs no explanation as they have dominated the standalone market with the EMS and every gadget they manufacture it to interface with it.

The new AEM DryFlow filter requires no oil and has a warranty that covers the lifespan of the vehicle. As a result, an AEM Intake will easily pay for itself over time because different media won't have to be replaced, unlike some JDM brands. However, we wanted to know about the merits of AEM's DryFlow filter technology and how its intakes make reliable power.
All AEM DryFlow filters can be easily cleaned with a damp cloth as often as needed. Since the filter itself captures 99 per cent of harmful contaminants, it meets or exceeds OEM filter specs and therefore will not void vehicle warranties. The level of filtration meets the demands of even the toughest forms of motorsport such as Baja racing where dust is a major factor. The Dry Flow filter can be ordered as an OEM replacement but also comes standard on their entire line of intakes, which is very comprehensive.
The line-up includes: cold air intakes, short ram intakes, Brute Force intakes for gas and diesel trucks and even a line of Hybrid intakes for swapped cars (an H22 in an EG Civic, for example). Now, they have raised the bar once again at last year's SEMA Show with a new intake called the Electronically Tuned Intakes (ETI). The revolutionary design eliminates the need to detune or stage an intake tube diameter as it passes the Mass Air Flow (MAF) sensor. The design essentially tricks the MAF sensor, which measures the volume, speed and density of the air coming into the engine. Instead of an inaccurate reading, the correct air density, even through the tube, is much larger and less restrictive than stock.
In the past, adding an intake meant gambling that the factory ECU would deal correctly with all of the new air and add more fuel and timing, but they didn't always function properly and were often inefficient. The intakes would have to be reduced in diameter size just before the MAF for their systems to work effectively. The ETI counteracts the sketchy signals the MAF is reading that could create a lean condition or activate the check engine light in the instrument panel – two situations you want to avoid. It appears that AME has solved the age-old problem of adding a simple intake and getting the desired gains out of it without a re-flash tune. The rest of the market will likely follow suit.
Source:
AEM Power
ETI Intakes
www.aempower.com