Written by Dave Pankew Photos By: www.turn14.com | 04 August 2010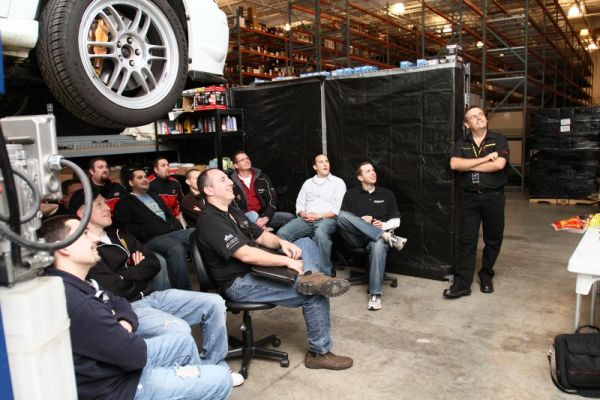 Your local speed shop or e-store can sell parts for your car but do they really know what they are doing? We can't count how many times we have heard of "reputable" shops butchering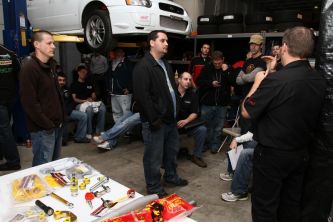 installs resulting in wrecked parts, poor performance and sometimes total destruction of your ride! The time has come for shops to step up and improve their knowledge on upgrades, from proper part selection, to tuning ensuring they perform and keep performing.

Whiteline is leading this charge with their Whiteline Performance Center (WPC) program.  A WPC is a factory trained specialist authorized to sell, fit, and tune Whiteline's broad range of suspension products. Considering the high complexity of today's chassis set ups, installing new products and hoping they perform as advertised is simply not enough. With the WPC program, Whiteline has set out to improve customer support and education, by equipping their dealers with the knowledge and ability to service and tune a wide range of vehicles at an unprecedented level. WPC training ensures that Whiteline products are installed and tuned properly the first time; every time.

Whiteline recently partnered with their East Coast Master Distributor, Turn 14 Distribution, to host WPC training for a select group of shops. The in-depth training led by Whiteline's R&D Manager Doug Seaton, is designed to bridge the gap between the manufacturer and the installer, making for an improved customer experience.  Each accredited facility must meet the following criteria:
Recognition as performance specialist and tuner
Complete shop facility with lift and wheel alignment rack
Full range of suspension products available (i.e. coilovers, springs, shocks)
Ability to offer technical support (i.e. track set ups, alignment correction)
Currently, there are 21 WPCs in the US and Canada, and that number is growing. For a shop, WPC status can mean the difference between selling a few products with average results and building a widespread reputation among enthusiasts. Factory trained to maximize grip by combining Whiteline products and proper chassis setup, WPCs have something to offer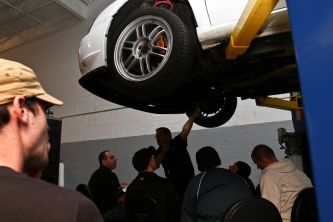 street and track drivers alike in motorsports arenas including grip, drifting, and rally racing. In addition, WPC feedback gives Whiteline more market insight, helping them to both improve existing applications and develop new ones.
The WPC program is an extension of Whiteline's total-vehicle, 'no bling' suspension tuning philosophy. Whiteline's extensive product range includes roll-center kits, anti-lift kits, bracing, bushings, swaybars and endlinks for an impressive list of import and domestic applications. For many chassis, they offer replacements for almost every factory suspension bushing and arm. Whiteline products are designed to complement aftermarket dampers and achieve proper suspension geometry. Access to this range of quality, functional products is just one of the many advantages of the WPC program. W
WPC status offers a number of benefits for shops. WPCs receive the bulk of Whiteline's regional phone and web customer referrals and are included in their extensive online, print, and contingency marketing programs. These referrals not only help drive Whiteline product sales and installations, but also assist shops in selling springs and dampers or coilovers (which Whiteline does not make). In addition, Whiteline offers their dealers a wide range of print materials, technical documents, and trackside feedback. The WPC program increases brand loyalty, and creates repeat business because of high customer satisfaction from a job done right.


WEST COAST
Evasive Motorsports CA – www.evasivemotorsports.com
GST Motorsports - CA - www.gstmotorsports.com
LIC Motorsports – CA – www.licmotorsports.com
Muellerized - CA- www.muellerized.com
RobiSpec – CA – www.robispec.com
Works - CA- www.worksmotorsports.com
EAST COAST
AMS Performance – IL – www.amsperformance.com
ECS Performance – CT – www.eastcoastswappers.com
Forged Performance – GA – www.forgedperformance.com
IAG Performance - MD  - www.iagperformance.com
Mach V Motorsport – VA – www.machv.com
Performance Motorsports – NY – www.rubioracing.com
Turn 14 – PA - www.turn14.com
MID WEST
AMS Performance – IL – www.amsperformance.com
Never Enough Auto – MI – www.neverenoughauto.com
Pure Tuning – OH – www.pure-tuning.com
Touge Factory – IL – www.tougefactory.com
Turn In Concepts – OH – www.turninconcepts.com

SOUTH
Alamo Motorsports – TX – www.alamoautosports.com
CANADA
Lightspeed Innovations – Red Deer, AB – www.lightspeedinnovations.com
Dales Alignment – Vancouver, BC – www.dalesmotorsport.com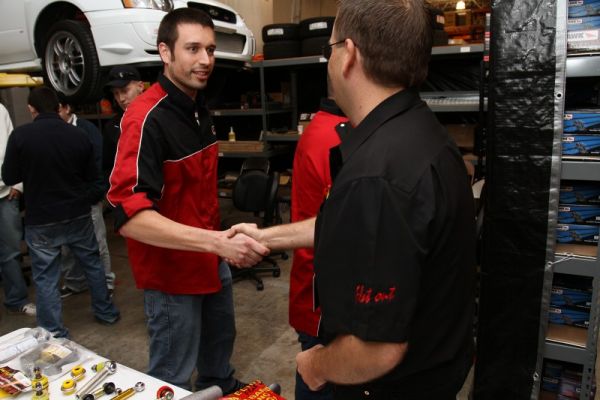 The partnerships Whiteline has made through the WPC program is a huge step towards becoming a serious performance hub. The WPC members vast product offering, large inventory, and top-notch customer service combined with Whiteline's expertise, extensive product line, and dealer support are a winning combination that can take any performance shop to the next level. For enthusiasts, from newcomers to seasoned veterans, buying from a WPC is more than just parts; it's an all-access pass to the knowledge of thousands of laps and countless hours of R&D.
Source:
Whiteline
Supension Products
www.whiteline.com.au
Turn 14 Distribution
Whiteline East Coast Master Wholesale Distributor
www.turn14.com