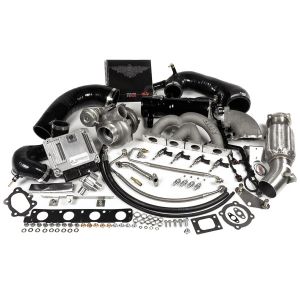 APR
Stage 3+ Turbocharger System
goapr.com
Thanks to APR's real time engine management calibration capabilities, the Stage 3+ turbocharger spool is lightning fast with a nearly flat torque curve from 3500 RPM all the way to the redline. The Stage 3+ Turbocharger System produces over 450 to 500 horsepower between standard 93 octane pump fuel and 100 octane race fuel, resulting in power to weight ratios once reserved for only high-end sports cars.
---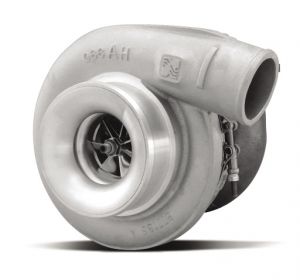 BorgWarner Turbo Systems
S400SX3 Turbocharger
borgwarnerboosted.com
The S400SX3 features the 2.66 inch ID and 3.60 OD forged milled compressor wheel with extended tip technology. With the ability to support 400 to 900 horsepower, the S400SX3 is "the" choice for numerous winning race teams. Built on the proven S400 platform, the S400SX3, also, features four different turbine housing options, twin hydrodynamic journal bearings and many more features.
---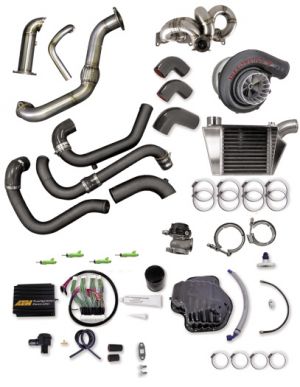 Descendant Racing by WORLD Racing
"Bolt-On & Go" Turbo Kit - 2011+up Scion tC
Descendant-Racing.com
Scion racer Chris Rado and WORLD Racing have developed the Descendant "Bolt-On & Go" Turbo Kits for the 2011 and up Scion tC and xB models. No cutting, no welding, no wiring nightmares. All kits carry a lifetime warranty and are proudly made in the USA. Produces up to 330 horsepower complimented by 315 ft./lbs. at just 10 psi.
---
Garrett
GTX3576R Turbocharger
TurboByGarrett.com
Fully Machined 11-Blade Billet Compressor Wheel featuring Next Generation Aerodynamics Dual Ball Bearing, Oil & water cooled CHRA. Ported shroud compressor housing to increase surge resistance, the Garrett GTX3576R Turbocharger provides an excellent compressor wheel/turbine wheel match that delivers the power of the traditional GT3582R in a GT30-size package.
---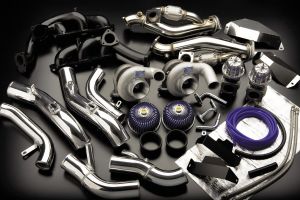 GReddy
TD06SH-20G Twin Turbo Upgrade Kit for the R35 GT-R
greddy.com
Proven and tested, the high power TD06SH-20G turbo provides the reliable base, while smooth flowing, hand built, header-type turbo manifolds feed exhaust gases to the turbo. Large twin GReddy Type-R Wastegates and inter-graded down pipes expel excess pressure to the exhaust, while including lightweight, large diameter, and compression piping. Another plus is the included cold air suction piping with high-flow Airinx air-filters located in the nose of the car.
---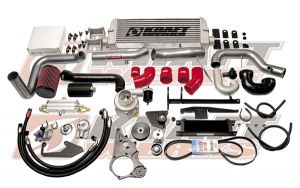 KraftWerks
High Boost Supercharger Kit
motovicity.com
The KraftWerks High-Boost Honda S2000 kit offers all the performance of a custom setup without the headache. This bolt-on kit can be installed in one day, and includes every piece you need for a complete installation. Designed around the revolutionary Rotrex supercharger, you get reliability and power in one simple package. Base kits, high boost kits and you-tune kits are available for S2000s of all model years.
---
Precision Turbo and Engine
5381 MFS Turbocharger
precisionturbo.net
Precision Turbo and Engine's newest Entry Level turbocharger, the 5831 MFS, is capable of producing up to 585 horsepower and features a Machined from Solid (MFS) compressor wheel for an added boost of performance! Featuring a 58 mm inducer compressor and available with a variety of turbine housing options, this turbo offers high-quality performance at a budget-friendly price.
---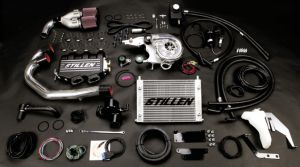 STILLEN
Supercharger Kit
stillen.com
STILLEN supercharger kits are built for maximum horsepower increase without compromising reliability. Every kit is dyno tested and road tested under extreme heat and cold to ensure that driveability is on par with OEM. Different power stages are available. It is legal in all 50 states, available for 370Z and G37 models, and equipped with low-end torque and reliable horsepower.
---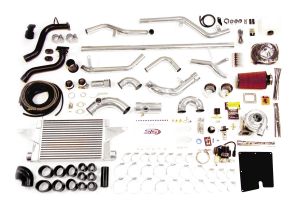 STS Turbo
Turbo Systems for 2010-2012 V6 Camaro
ststurbo.com
The STS Turbo bolt-on kit, will transform any V6 Camaro into a high horsepower V8 slayer boasting over 500 horsepower at just 7 psi. Each system comes complete with everything needed for a clean and simple install that the everyday experienced performance shop or the shade tree mechanic can tackle. The STS Turbo V6 or V8 single or twin systems can be tailored for any V6 or V8 Camaro from the stock everyday driver to the fully built race-prepped Camaro with upgrades available for 1200+ hp.
---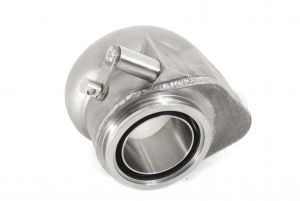 TiAL Sport
Stainless Steel Internally Wastegated V-band Housing
tialsport.com
This new design incorporates the use of an internal wastegate flapper into the popular TiAL SS vband housing. The flapper is oversized for exceptional boost control and can be used with a variety of actuators. A ring around the turbine discharge keeps the exhaust gas separate from the wastegate gas, improving the turbine wheel efficiency. Currently available for GT(X)30 .63 A/R and GT(X)28 .62 A/R. Future availability: GT(X)28 .86 A/R. GT(X)30 .82 and 1.06 A/R. GT(X)35 .63, .82 and 1.06 A/R. These housings also have the option to be water cooled for marine applications.
---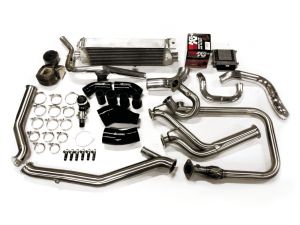 Turbo Kits.com
Turbo kit for 3.8L Hyundai Genesis
turbokits.com
Have a 3.8L Hyundai Genesis and desire gobs of gut wrenching power? TurboKits.com released a beautifully crafted bolt on "horsepower in a box" turbo system aimed at enthusiasts looking to maximize the performance, sound, and thrill of driving a 500 HP street car.
---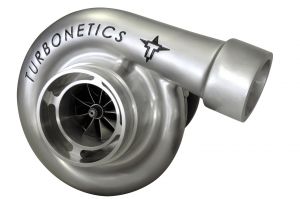 Turbonetics
EF5 Turbo
turboneticsinc.com
Turbonetics is excited to announce the release of our new EF5 Turbo. This turbo features a brand new patented design "high pressure" titanium compressor wheel which literally blows away the competition at a 5.20 pressure ratio.
---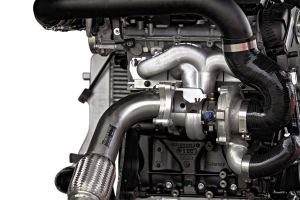 Unitronic
Big Turbo Kit for 2.0L TFSI/TSI
getunitronic.com
Unitronic's upcoming direct OEM replacement Big Turbo Kit for the 2.0L TFSI/TSI features a unique and OEM-inspired cast one-piece "Turbofold" design, integrating the exhaust manifold with the turbocharger's exhaust housing. Boasting a twin-scroll volute design that, when coupled with the GT/GTX3071R turbocharger, results in lightning fast spool characteristics. Best of all, Unitronic's Turbofold Big Turbo solution will fit OEM style hardware components.
---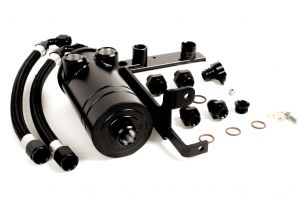 Black Forest Industries
Clean Catch Oil Separator
blackforestindustries.com
One of the biggest areas of concern for the longevity of your FSI direct injection engine is the long term effects of oil vapor deposition in the intake and valve train. By collecting the excess oil vapor in the Clean Catch you can prevent your intake valves from becoming the next BP disaster. This will ensure the longevity of your engine and also keep your 2.0t running at maximum efficiency so can squeeze every last bit of horsepower from your car.
---

Blackworks USA
Top Mount Turbo Manifold for Honda/Acura B-Series Engines
bwrusa.com
Our Top Mount Manifolds are TIG-welded and back purged to ensure the highest quality product. Our flanges are machined flat ensuring a perfect seal. Blackworks Flanges are produced in our facility from ½" plate 1018 Steel, CNC machined unlike the cheap laser cut flanges on the market. Each stage of manufacturing is passed through our quality control team to ensure end user gets a top notch product. The quality and performance sets the bar.
---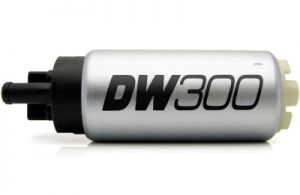 DeatschWorks
DW300
deatschwerks.com
If you need an ethanol compatible, high-flow fuel pump that won't let you down, you just found it in the DeatschWerks DW300. Not only does the DW300 flow at 320LPH and come with a 3-year warranty and a fitment kit designed just for your particular vehicle, but its high torque motor creates more flow at higher fuel line pressures than other pumps. So when you're giving it all you got, the DW300 will too.
---

DeatschWorks
K-Series Honda/Acura Injectors
deatschwerks.com
If you have a K-series engine (Civic, RSX, and TSX) and need high performance aftermarket fuel injectors, DeatschWerks has you covered. Whether you need a moderate upgrade to our 450 cc or 600 cc injectors, or you are looking to build an all out rocket with our 2200 cc injectors, or something in between, we've got the largest selection of the highest quality, drop-in fitment, flow-matched injector sets you can buy.
---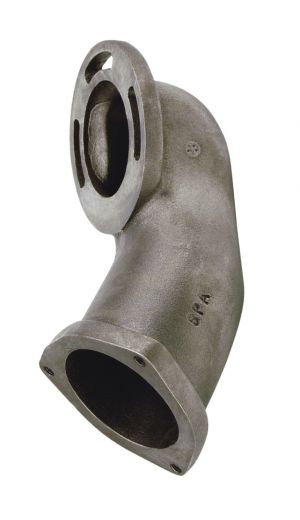 SPA Turbo USA
90° Cast Iron Downpipe
DesignEngineering.com
SPA Turbo USA now offers a tight radius 90° cast iron downpipe that will help you retain full use of all your accessories while removing the need for a costly fabrication. The downpipe inlet mates to any T3 turbine housings with a 4-bolt, 2.5" exducer outlet flange. The downpipe outlet features a 3-bolt, 3" flange to the exhaust, ensuring superior flow. The slotted flange allows 45° articulation for maximum versatility. Made of durable cast iron and can be drilled and tapped for O2 or EGT sensors.
---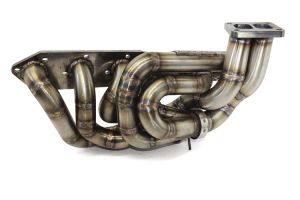 DOC Race
Twinscroll Topmount Manifold for BMW E46 M3
docrace.com
The highly anticipated DOC Race E46 M3 Topmount Turbo Manifold is here! We have been in development throughout the 2012 season with intentions of creating a simplified turbo setup for the M3 with potential of pushing the S54 engine into the 1000whp mark. With D.O.C. 3-1 merge collectors, this manifold is a design that will give you the results your M3 deserves.
---

HorsepowerFreaks
Front Mount Intercooler for BMW 135i/335i
horsepowerfreaks.com
HorsepowerFreaks designed their BMW 135i/335i intercoolers to set the high bar in performance, reliability, ease of installation, durability and visual appeal. Their intercoolers are 87% larger than the factory intercooler and pick up a sizeable 10-30 rwhp at just 11 psi while showing even greater gains when other power adders are used. These are the largest aftermarket intercoolers on the market for the 135i and 335i that fit within the factory location.
---

Mishimoto
Universal M-Line Intercooler in Black
mishimoto.com
Sleek and stylish, this universal front-mount intercooler will provide the perfect cooling capacity needed for smaller turbo applications. All Mishimoto intercoolers are constructed of T6061 aluminum and are TIG-welded to perfection. A coated all-black finish gives this intercooler a sleeper look when mounted. Note: For your taste, only one side of the intercooler has the Mishimoto logo.
---

HKS
SQV 4 Blow-off Valve Kits
motovicity.com
This advanced pull-type relief system allowed for stable operating ranges from low to high boost pressures. Reliable functionality of the Super SQV 4 is unchanged and utilizes the same mounting flanges as all previous generation SSQVs. This assures compatibility with all optional HKS SSQV inserts, recirculation fittings and recirculation kits. Super SQV 4 features include a nickel-plated, die-cast metal secondary valve, which is swaged to the primary valve, a stainless steel c-clip and spring to increase sealing and durability.
---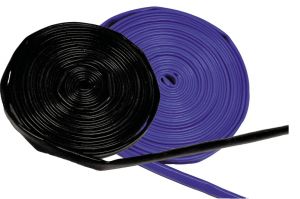 THERMO TEC
Ignition Wire Sleeves
thermotec.com
These high temperature sleeves can be used for ignition wires, spark plug wires and even fuel lines to prevent vapor lock and improve performance. They offer maximum protection against spark loss and are highly flexible, expandable, and resistant to abrasions. The inside is braided with continuous e-glass insulation, good up to 1000 F. The silicone outer surface is good for temperatures up to 500 F. The sleeves come in two colors, black and blue, 3/8" diameter, and on a 25 foot roll.
---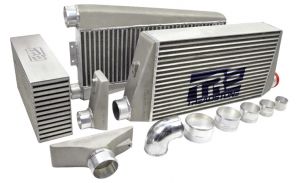 Treadstone Performance
Intercoolers
treadstoneperformance.com
Treadstone Performance Engineering carries the most extensive line of bar and plate intercooler cores in the industry. From complete universal intercoolers to cores, end-tanks, and fabrication components, we are you one stop shop for all your air to air intercooler needs. Custom one of designs and mass manufacturing inquirers are all welcome!
---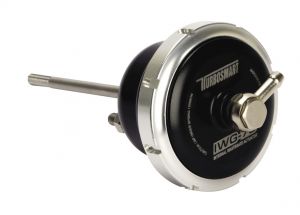 Turbosmart
Internal Wastegate Actuator for Mitsubishi Evo 6-8
turbosmartusa.com
turn14.com
Mitsubishi Evo Internal Wastegate Actuator (IWG) provides better turbo response and greater sensitivity when managing boost pressures. Designed as a direct bolt-on replacement for the factory part, the Mitsubishi Evo IWG is easy to install and requires no special tools or fabrication. It features silicone diaphragm with Nomex reinforcement, high grade billet aluminum construction, stainless steel rods and connecting clevis and locking collar design cap.
---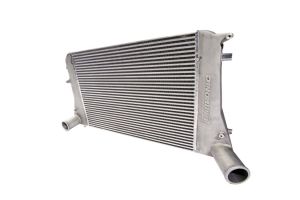 Unitronic
Front Mount Intercooler for 2.0L TFSI/TSI
getunitronic.com
The Front Mount Intercooler upgrade is a direct OEM replacement kit with the ability to support 600+ hp. Featuring a massive 23.5" x 2" x 16.5" bar and plate intercooler core made from T5052 aluminum, T6061 cast aluminum end tanks, proprietary internal fin and louver configuration, and a TIG welded construction. Unitronic's Intercooler upgrade will resist heat-soak and provide optimal and efficient cooling in any driving conditions.
---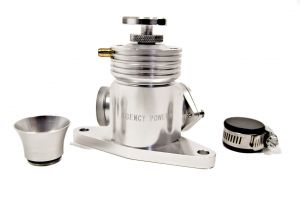 Agency Power
Blow Off Valve for 2008+ Subaru WRX/STi
agency-power.com
statusracing.com
To enhance the 2008 Subaru WRX, we have developed this fully adjustable and configurable blow off valve for your vehicle. The BOV body, flange, and adapters are CNC machined 6061 aluminum and anodized in your choice of blue, red, or silver. Internally, the valve uses a piston and spring design to hold the boost pressure. The piston is made out of a durable brass which includes a Delrin washer to provide efficient movement inside the valve body. All appropriate plugs and fittings are included.
---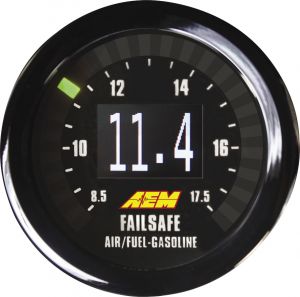 AEM Performance Electronics
WIDEBAND FAILSAFE GAUGE
aemelectronics.com
AEM's Wideband Failsafe gauge actively protects your engine by constantly monitoring AFR curves and activating a user-defined failsafe strategy that can save an engine from catastrophic damage. It includes and internal boost sensor, Bosch Wideband AFR sensor, weld-in bung and over 3 hours of onboard data logging capability. The Full color Organic Light Emitting Diode center display and sweeping OLED lights is user selectable.
---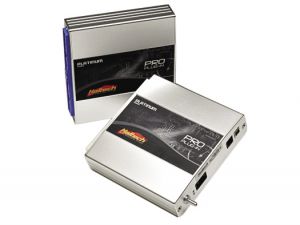 Haltech Engine Management
Platinum Plug-in Pro, Sport, & Sprint ECUs
haltech.com
Haltech is proud to offer high quality Engine Management systems for a wide range of vehicles. Haltech's Award Winning Platinum Series of ECU's achieve the perfect blend of Performance, Value, and Reliability and their Platinum ECU Manager Software package is intuitive to professional tuners and enthusiasts alike. In addition to the direct Pro Plug-In ECU's, Haltech offers ECU's for a wide range of engine combinations, covering a wide range of price points.
---

M7 Japan
M7 EBC-R Boost Controller
m7japan.com
The M7 EBC-R Boost Controller features a slim design, brightly visible LED display, heat resistant silicone hoses, and wireless control with the optional steering wheel mounted remote switch. Four channels of duty variable control can be set manually; set by a single function of 1 channel type. Accurate boost control is accomplished by high performance solenoid valve. Manual boost control is also available and adjustable, even when driving.
---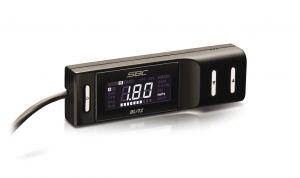 Blitz
Scramble Boost Controller
optionsauto.com
blitzpowerusa.com
The newest scramble boost controller from Blitz comes with new programming that improves boost pressure stability from stock up to 3.00 hkPa or 43 psi. The high efficiency solenoid provides excellent boost pressure stability, control and response. Standard display features include boost level, peak hold and warning, limiter and scramble boost mode. Duty, gain, and P-gain settings can be set individually for each channel. Also available is an optional steering wheel mounted wireless remote switch activating scramble boost or select channels.