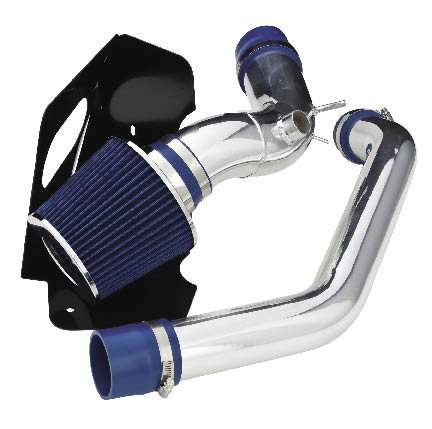 Direct Auto Import
Techracing Intake
Techracing's free-flowing mandrel-bent aluminum tube induction system designed to produce 20+ HP for Mitsubishi Lancer Evo X 2008-11. Available in a polished aluminum finish.
For more visit www.directautoimport.com
---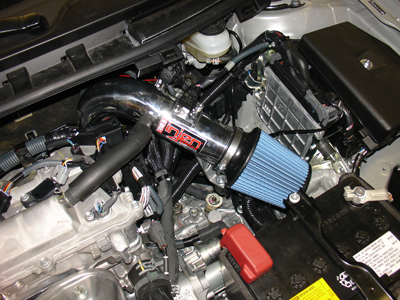 INJEN
Short Ram Cold Air
Get ready for an out-of-body experience with the ultimate air intake: SP2116! Looking for the best air intake on the market today? Look no further! Injen's unique patented MR step-down process will give you more than just a peace of mind with factory safe air/fuel ratios. Give yourself a blast of adrenalin with performance gains of up to 9h/ and 8ft/lbs of torque!  Injen also offers the most advanced filtering media used by the U.S Army, the web nano-fiber dry filter (no oil required). Injen shortram cold air intake for 2011 Scion tC is available in polished (SP2116P) or black powder coat.
For more visit www.ultrarev.com
---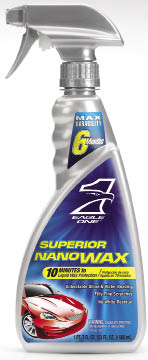 Eagle One
Superior Nanowax
The patented carnauba-based formula in Eagle One Superior Nanowax produces unbeatable shine and water beading as well as long-lasting protection. It also fills fine scratches and unsightly swirl marks. Ease-of-use sets Superior Nanowax apart from traditional liquid waxes. Just spray on and wipe to a radiant shine with no hand buffing, haze, white residue or discoloring of trim. Special conditioners and UV protectors quickly penetrate the paint surface for deeper protection which can last six months or longer. For a fast and easy quality wax after washing, leave vehicle wet and spray on Wax As-U-Dry. The result is a showroom shine and great protection.
For more visit www.eagleone.com
---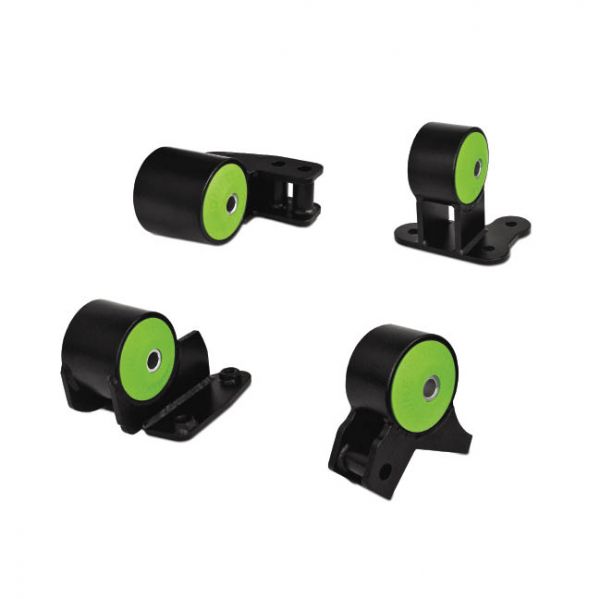 Drop Engineering
1990-1994 Mitsubishi Eclipse Black Engine Mounts
Vehicles outfitted with Drop Engineering Performance Engine Mounts will see quicker engine response and easier shifting even at a higher RPM. A Drop Engineering Racing Engine Mount kit is an ideal upgrade for any driver looking for improved performance, but is also highly recommended when installing a new motor as a replacement for worn out factory mounts. For more visit www.dropengineering.com
---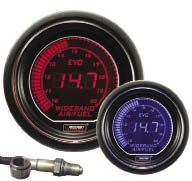 Prosport Gauges
Evo Series Gauges
This gauge has a Black bezel, Black case and is Blacked out when off.  This one gauge can display either Red or Blue and is dimmab le! A 270° dial sweep provides quick one glance accuracy. Track tes ted and race proven these gauges use precision electric senders (Included) to keep hazardous fluids out of the passenger compartment.
All of our Evo Series gauges perform a dramatic opening ceremony with a full digital sweep each time the vehicle is turned on. These gauges are very thin, perfect for tight mounting options.
For more visit www.prosportgauges.com
---
Akrapovi?
Carbon Fibre tail pipes for BMW M3 (E90, E92 and E93) Exquisite tail pipe
The new Akrapovi? carbon fibre tail pipes have incorporated a special damping material within the inner tube, that helps the exhaust system note deliver a deeper tone. The inner sleeve of the carbon fibre tail pipes is made of special grade of titanium. When driving hard the titanium develops a magical blue colour, that reflects the true performance nature of the exhaust system. The special heat resistant carbon fibre with the detailed, unique Akrapovi? logo is the icing on the cake.
For more visit www.akrapovic.com