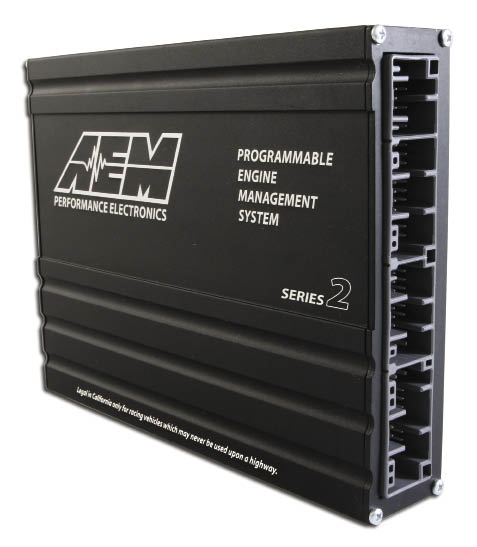 AEM Performance Electronics
Series 2 Plug & Play Engine Management System
In addition to more robust hardware, there are several improvements over the original EMS. Like its predecessor, AEM's Series 2 Plug & Play EMS plugs directly into a vehicle's factory ECU harness and requires no additional wiring or hardware. Windows™ compatible software (XP, Vista, Windows7) makes the task of copying, viewing and manipulating data as simple as a click of the mouse. Our new AEMTUNER software is infinitely adjustable and allows tuners to program virtually any combination of engine control, power adders and auxiliary devices, and accurately delivers proper amounts of fuel and correct ignition timing for any boost level or operating condition.
For more visit www.aemelectronics.com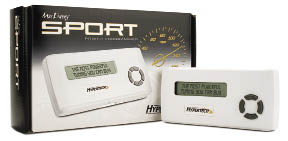 Hypertech®
Max Energy SPORT Power Programmer™
Hypertech's Max Energy Sport with push-button technology not only optimizes horsepower and torque but also offers specific features for your make, model and year, so you can personalize your vehicle's performance to suit specific needs or uses such as: RPM "rev" Limiter, Top-Speed Limiter, V-TEC Controller (Honda/Acura Only), 0-60 MPH Electronic Throttle Restriction, Read & Clear Diagnostic Trouble Codes (DTCs), Return To Stock Or Change Option Settings and it's Internet Updateable. It's plug, push and go installation takes less than 15 minutes and doesn't require any tools or a lap top and the Max Energy Sport has a 30-day, money-back, satisfaction guarantee. For more visit www.hypertech.com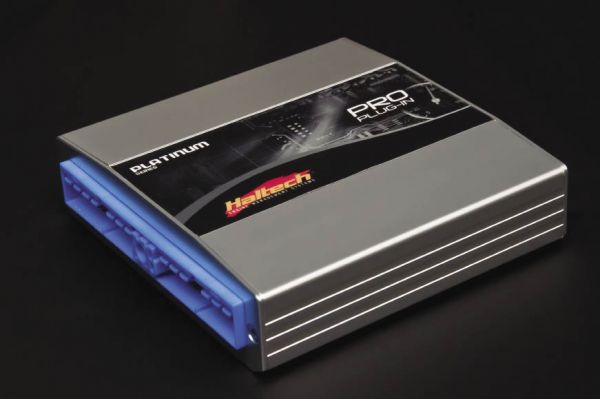 Haltech Engine Management
Platinum Plug-in Pro, Sport, & Sprint ECUs
Celebrating its 25th year engineering and manufacturing Cutting Edge ECU's, Haltech Engine Management is proud to be stronger than ever in 2011! Haltech's Award Winning Platinum Series of ECU's achieve the perfect blend of Performance, Value, and Reliability and their Platinum ECU Manager Software package is intuitive to professional tuners and enthusiasts alike. Haltech offers ECU's for a wide range of engine combinations, over a wide range of price points.
For more visit www.haltech.com
COBB Tuning
AccessPORT
The ultimate handheld tuning solution for your turbo Subaru, MAZDASPEED, Nissan GT-R, Mitsubishi EVO X & Ralliart and BMW 135i/335i/535i. Reprogram your vehicle's computer (ECU) by selecting one of the COBB Tuning created calibrations that has optimized settings, such as the air/fuel ratio, ignition timing, boost and more, for performance results you can instantly feel! For even more customization, use our powerful AccessTUNER software to modify your own maps or have your car professionally tuned through our network of ProTuners located nationwide. Change calibrations, measure performance, view gauges, datalog and read/clear diagnostic codes all from the comfort of the driver seat. Access the Potential!
For more visit www.cobbtuning.com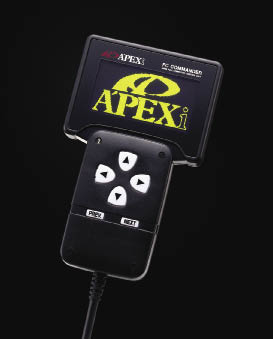 APEXi
FC COMMANDER
The FC COMMANDER is a hand held controller designed to allow access to the vital parameters within the Power FC. With a new OLED display screen for on-screen display that can be seen from any angle and visible under various lighting conditions. Also, it's universal compatibility requires no additional application specific FC Commanders as it is now compatible with all Power FC ECU units ever produced.
For more visit www.apexi-usa.com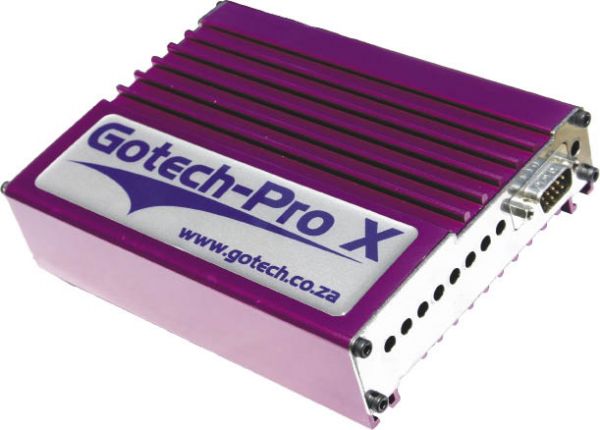 Gotech
PRO X engine control unit
The Gotech PRO X engine control unit is our top of the range ECU. This unit features a faster processor than the normal Gotech MFI and PRO ECU and about double the crystal speed. This control unit took the market with a storm due to the good pricing and extreme capabilities. After one year of production the Gotecg PRO X unit was already featured in top European magazines. Anti-lag available upon request.
For more visit www.a1aracing.com
HKS
F-CON V Pro version 3.3
The HKS F-CON V Pro is a full featured standalone engine management system that connects easily as a "piggy-back" fuel and timing controller. As modifications to a vehicle are made, the need for fuel and timing adjustments becomes critical for performance and safety. With up to 4 selectable trim maps for different fuel octane ratings, the F-CON V Pro with its 32x32 resolution for both fuel and timing maps is the optimal solution.
For more visit www.hksusa.com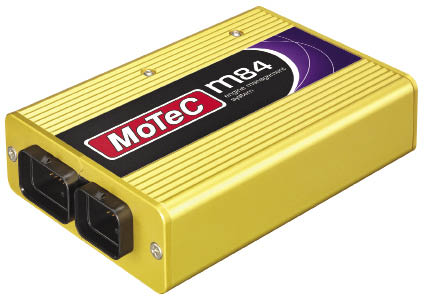 MOTEC
M84
The M84 is a versatile, race-bred ECU that is suitable for a broad range of high performance applications, including engines with up to 8 cylinders. It also suits rotary engines with twin, triple or quad rotors. This new, entry level ECU is based on the advanced technology in MoTeC's benchmark M800, with a package of features to suit more moderate system requirements. It includes on-board Wideband Lambda plus 512 kB of data logging memory as standard.
Install it as a stand-alone ECU or as part of a complete motorsport-ready engine management and data acquisition solution with prices starting at $2,725.
For more visit www.motec.com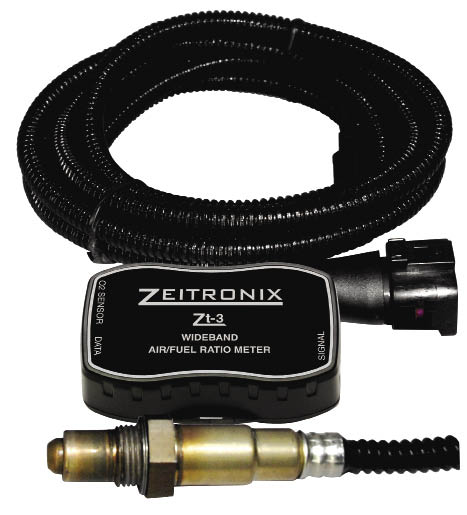 ZEITRONIX
Zt-3 WIDEBAND AIR/FUEL RATIO DATALOGGING SYSTEM
The Zeitronix Zt-3 Wideband is the most accurate, powerful and smallest digital wideband air/fuel ratio meter and datalogging system on the market. The Zt-3 offers the same precise wideband air/fuel ratio readings and high sample rate (70 samples per second) as the Zeitronix Zt-2 Wideband system in a more affordable package. Zt-3 kits include a wideband oxygen sensor, 10 ft O2 sensor harness, PC serial cable and free datalogging software.
It's high quality, high performance, low cost, and made in the U.S.A.
For more visit www.zeitronix.com