18 October 2011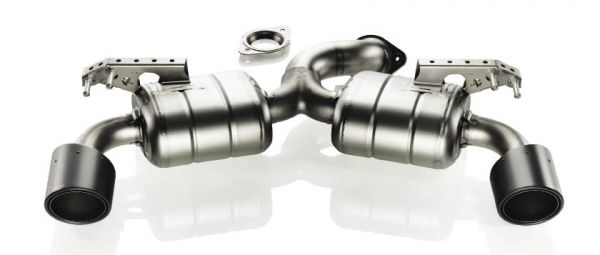 Akrapovic introduces their new Exhaust System for the tenth generation Lancer Evolution, otherwise known as the Evo X. Their design and manufacturing has made brand awareness both in quality and performance. With the optional Down Pipe and removable Carbon Fire Exhaust Tips, this system is truly what every tuner enthusiast dreams of.
With its unique design, the Akrapovi? system produces over 31 Horsepower (at 6600 RPM) and reduces weight by more than 16Kg over the factory exhaust system. This system is a work of art with a deep, more aggressive, and a drone free exhaust note. Fully constructed of proprietary titanium, it features a dual split design mufflers, a cast titanium Y-shaped collector and flange assembly to allow higher flow while surpassing quality of design with unique etched Akrapovi? Stamp on all connecting flanges. It also allows the individual to upgrade to high flow down pipe for optimal performance.
We were able to feature Jonathon Karelse's Lancer Evolution X while demonstrating the technical and performance aspects of this exhaust system. The installation went extremely smooth, and allowed the technicians at Chase Audio, Video & Performance to provide excellent feedback.
The steps of this install include:
1. Transfer the stock heatshield to the Akrapovi? Down Pipe, using the bolts and heat resistant washers included with the system to allow the Down Pipe to assemble onto the stock turbine housing.
---
2. Attach the Lambda sensor and ensure the electrical lead is securely fastened.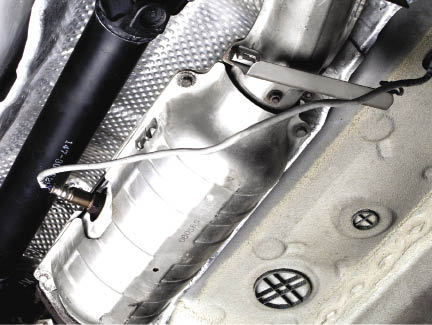 ---
3. Assemble the front pipe onto the Down Pipe, using the supplied gaskets, bolts, nuts and washers, along with the gasket adapter. Leave the stock gasket on the middle pipe's outlet.
4. Hang the mufflers onto the stock rubber brackets and attach them to the stock middle pipe using bolts and springs.
---
5. Place the clamps and spherical rings onto the tail pipes, and allow them to slide onto the muffler outlets. Rotate and center with respect to the rear bumper. Ensure clamps are torqued down to proper specifications.
---
Sources

Akrapovic • www.akrapovic.com
Chase Audio Video & Performance • www.chase-audio.com