Page 3 of 8
---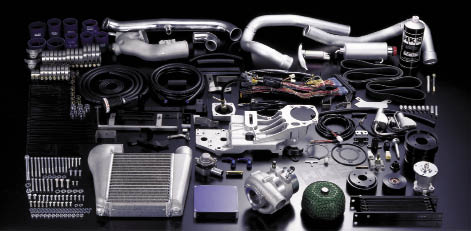 HKS GT Supercharger
HKS raises the performance bar by giving you a choice of premium-quality turbo or supercharger forced-induction systems. For supercharger aficionados, the introduction of the HKS GT Supercharger line provides OEM-level engineering quality, combined with best-in-class reliability, efficiency and quiet operation. Performance delivery is linear from any speed as a result of the GT Supercharger's Torque Response Traction Drive system. The HKS GT Supercharger has undergone extensive testing, including thousands of miles of endurance tests in Japan and the U.S., to validate durability and efficiency. This has earned the GT Supercharger Kits for the Nissan 350Z, Infiniti G35 Coupe and FX35 an Executive Order with the California Air Resources Board (CARB) for 50-state legality.
---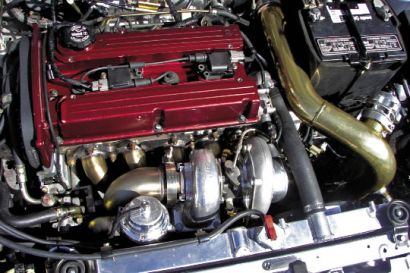 PeakBoost Turbo Kit - High Volume Solution
The only top mount EVO8/9 turbo system setup not only places the turbo up top for easy turbo changes and maintenance, it also utilizes longer runners to maintain top end torque and reduce manifold backpressure, making it the High Volume Solution for your power needs up to 850whp.Whether your building your EVO for the street, time attack, or drag, 400whp to 1000whp, PeakBoost can custom tailor your turbo system to fit all your performance and style needs.
---
OBX Bolt-on Turbo Kits
OBX Racing Sports is pleased to annouce a full line of direct bolt on turbo kits for popular import and domestic applications. Each turbo kit features a specific turbo for optimal power increase without sacrificing engine reliability. In addition, all major components included each kit are backed by OBX's lifetime warranty guarantee against manufacturing defects.
---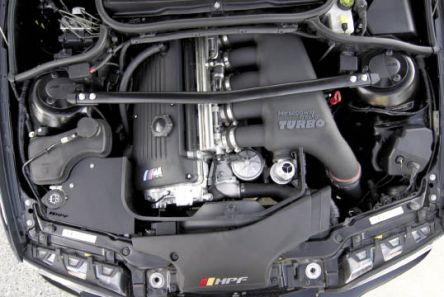 Horsepower Freaks E46 M3 Turbo Kit
The Horse Power Freaks E46 M3 kits are designed to be 100% reliable, 100% daily drivable and 100% brutally fast. The kits are available in 3 stages: Stage 1 (732hp), Stage 2 (769hp) and Stage 3 (1,000hp). The turbo systems are daily drivable and have improved fuel economy when driven within the legal limits. These kits were designed for customers around the world to use in their daily driver yet still be able to perform beyond the limits of most supercars on the track.
Read on for More Products