Page 2 of 2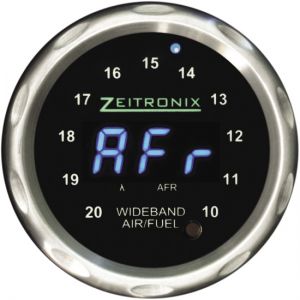 Zeitronix
ZR-1 AFR/Lambda Gauge
zeitronix.com

The ZR-1 display has a stylish brushed aluminum or black anodized bezel. An outer ring of multicolor LEDs indicate AFR readings and the high contrast red or blue digital readout is visible even in direct sunlight. The thickness of the gauge is a very slim and includes an inset wire allowing for easy surface mounting. The ZR-1 AFR/Lambda Gauge also has a peak/hold feature allowing review of peak AFR and Lambda values. Works with Zeitronix Zt-2 and Zt-3 wideband datalogging Systems.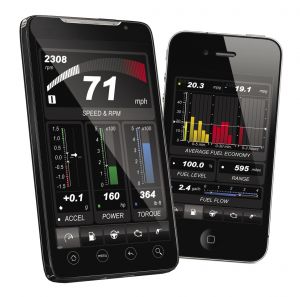 Palmer Performance
DashCommand
palmerperformance.com

Want gauges? This is the app for that. DashCommand is the ultimate OBD-II vehicle instrumentation application available for the iPhone, iPad, iPod Touch and Android-powered devices. The built-in dashboards can display a total of 27 gauges by pulling data directly from your ride's engine control module. DashCommand can also be used as a scan tool to read and clear trouble codes that caused the "check engine light" to turn on, a trip computer or a race-day companion. Also compatible with the Pioneer AppRadio.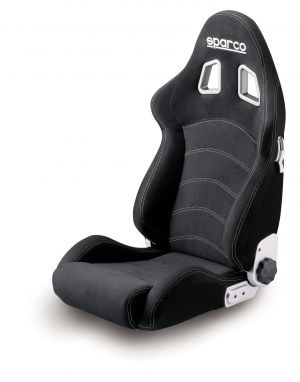 Sparco
R505 Seat
sparcousa.com
jrponline.com

More than 30 years of racing experience and cooperation with the most important supercar producers has allowed Sparco to develop the widest range of sport seats for everyday car enthusiasts. The ergonomic shape of the Sparco R505 seat will cradle you in in high-G corners and generate higher levels of comfort during aggressive driving. The R505 features a Micrometric backrest adjustment, high-resistance Jacquard fabric, three- or fourpoint harness compatibility and is homologated to ECE-17 European seat safety standards.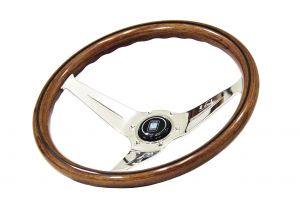 Nardi
Deep Corn Steering Wheel
autornd.com

AutoRnD, one of Nardi's official North American importers, has recently released a brand new version of the world famous Nardi deep corn. This steering wheel features a deep concave offset and is now available in a wood grain grip with either black or polished spokes. Two diameters available: 330 mm and 350 mm. MSRP starts at $388. Mention PASMAG and get an additional 5% off the sale price.

Spyder Auto
Racing Seats
spyderauto.com

Tired of your stock seats? Upgrade your looks and your comfort all in one fell swoop with these new racing seats. They offer superior comfort for your lumbar compared to your stock seats. These seats are also very eye catching, guaranteed to satisfy you whether you are racing or cruising.

PLX Devices
Kiwi Bluetooth and Wi-Fi
plxdevices.com

The Kiwi Bluetooth and Wifi are the ultimate car enthusiast tools that interface with your car's ECU and syncs wirelessly with your smartphone. It allows you to efficiently monitor your car's MPG, analyze data logs, diagnose trouble codes and monitor engine performance in real time. The Kiwi Bluetooth is designed for Android devices and the Kiwi Wifi is designed for iOS devices.