Page 1 of 5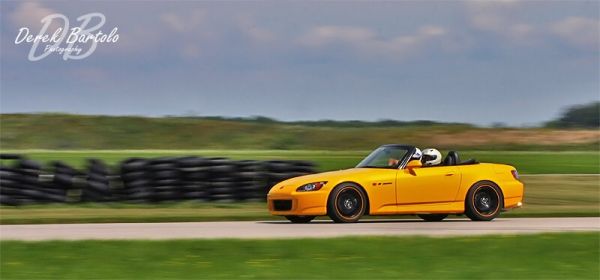 After a load of great response to our second annual tire test, it was once again time to round up the latest rubber and see how they stack up on a race track and in real world conditions. We selected some of the latest designs out there to get a glimpse at what is the most popular tire category for tuners, Ultra High Performance. Now before you go on thinking this is a shootout and one tire will be crowned king, this is a report of each tires abilities, merits, features and highlights – not a head-to head comparisin. A scientific approach is needed to compare tires against each other and in this case, we selected three tires for three separate cars with very different designs.
As you may know, if you want high performance out of your tire that is only one aspect that may sacrifice others in order to achieve it. Tires are seasonal and an ultra high performance tire or maximum performance tire is only capable in warmer temperatures. And less tread may give you better dry grip but the traction will be worse the rain. Plus, the softer rubber compounds are perfect for dry grip but they wear much quicker than the rest during your daily commute.
We loaded up our Toyota FJ Cruiser support vehicle courtesy of Toyota Canada headed out 10-deep to Toronto Motorsports Park. What the 3.0km road course lacks in elevation changes, it more than makes up for in features and speed. With a wide front straight, into a wide 90-degree right, it is possible to top 200km/h (125mph) in a quick car. The tight chicane and hairpin make for some exciting moments while navigating the course. With near-perfect conditions, it was time to head out and lay a beat-down on these tires while recording all the data using a V-Box Performance Meter and a trusty laser thermometer.
---
The Weapons:
Honda S2000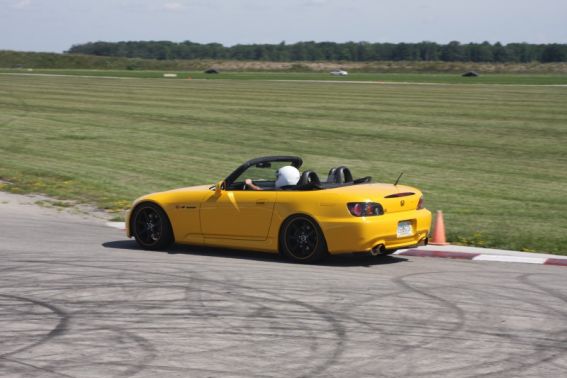 Since its debut, the Honda S2000 platform has been highly debated on the forums. With a polarized view of the car, for everything it may lack, it most certainly makes up for on a race track. You hear complaints of no power and no torque, yet when driven at the limits this car has the instant-on acceleration and the throttle steer you want. Truth be told, until it was clipped from the lineup last year, the S2000 probably was the best bang-for-the-buck roadster next to the MazdaSpeed Miata. With the only suspension mods on this one being a set of BC Racing ER Series coilovers and adjustable SPC ball joints, it was clear the S2000 needed more rubber underneath it. The OEM Bridgestone Potenza RE050s were both tired and undersized, so the hunt was on for more contact patch from a tire with a similar UTQG rating and well-rounded performance for track and street.
Nissan 350Z Turbo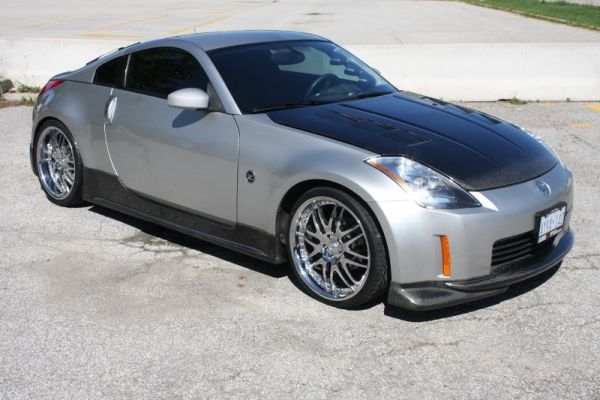 The mighty Z received a bump in horsepower resulting from a new tune on the STS Turbo earlier this year. With the ability to light up the tires and a need to keep this heavyweight under control, we wanted to find something comparable to the current rubber. The Z rolls on a couple sets of wheels, one for track and these massive 20-inch wheels on the street. Since the Z isn't seeing as much of the track as it used to, we wanted an ultra high performance tire that would deal with the street and see what it could do on the track. People think we are nuts for tracking 20-inch tires…and they would be correct.
Nissan Skyline GT-R
Currently putting down 450whp on pump gas at only 18psi, the Garrett-powered Skyline is definitely not for beginners. The car is light, AWD and generates some serious g-Forces in every direction. The GT-R has rolled on some serious tires in the past like Toyo R888s, Nitto NT01s and even full slicks but it was time for some landing gear that was more street-able. Since the car is still plated it sees light street duty including conditions like: rain, potholes and loose surfaces the DOT race tires aren't always up to the task.