Written by Frank Zhenmaster, Lk-Photos, Ray Trajano, Paul Le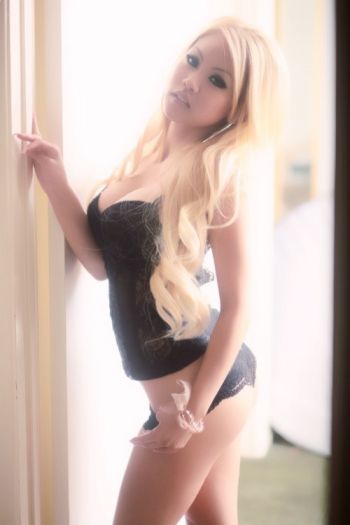 Name: Lily Sangg
Location: Fullerton, CA
Check out Lily Sangg on Facebook and Instagram
Zodiac Sign: Sagittarius
Height: 5'0"
Measurements: 32D-25-32
Where are you from and do you live there now?
I am currently from Orange County, California and I'm still living here.
Are you also working?
Right now I'm working at a Vietnamese coffee shop in the heart of Little Saigon. You can catch me there on weekend mornings! (:
Are you currently in school?
I'm still in school trying to finish up a couple more classes to transfer. It's been a long road, but I'm finally almost done and hoping to get into UCSF for Pharmacy, cross fingers!
Does your personality match your Zodiac sign?
I think my personality matches really well with my zodiac sign because I love to experience new things and travel to new places. I'm super enthusiastic and energetic and I consider myself to be really strong minded.
What would you say are your strengths as a model?
I think my biggest strength as a model is my personality. Although I am shy at times, I consider myself to be pretty outgoing and easy to work with. If I had to choose a feature I would pick my smile.
What is your best beauty secret?
My best beauty secret is ALL ORGANIC! I recently became obsessed with the farmers market and trying to invent and create healthy dishes.
What kind of car do you drive?
I'm currently driving a Scion TC. I've had this car since I was 16. I love that it's a coupe with an awesome stock sound system and it's little like me! The only thing I would say that I really dislike about the car is that it gets dented easily because of the body style.
Do you have a dream car?
If I could choose any car in the world, I would choose the Audi R8, black on black. When I first saw that car I felt like it was love at first sight, so sexy!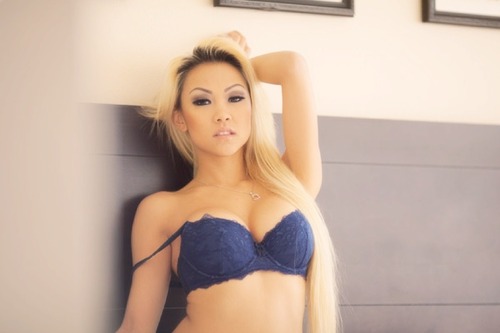 Do you know how to change a spare tire?
Unfortunately, I can't change a spare tire to save my life. I remember when I was in high school I drove my mom's 1995 Honda to school and as I was three miles away, the car started overheating and came to a complete stop. I had no phone at the time so I stuck one leg out of the driver's side and started pushing the car to the nearest gas station which was a whole mile away! I think I literally gained some muscles in my left leg for life.
What are your future plans or long term goals?
Within the next five years I want to volunteer at a hospital for a year, get into pharmacy school, and open up my own pharmacy.
Do you drink?
I drink occasionally, but I'm more of a beer type of girl. I really like Blue Moon with an orange, my absolute favorite!
Where do you like to eat, and what do you usually order?
I'm a regular at The Ranch in Anaheim. Their quail, sea bass and cowboy ribeye is excellent!
Are you saving for anything at the moment?
I'm saving money for pharmacy school.
What's your prize possession?
My prize possession is the ring my mom gave me.
What are your hobbies? Describe a little what you do in your spare time.
I really enjoy going to museums, art galleries, botanical gardens, sightseeing, traveling, and exploring.
How do you keep in such excellent shape?
I love to eat! My diet is bad, but I love anything and anywhere that has beautiful scenery, so hiking has to be one of the ways that I maintain my weight.
Are you big on first impressions?
The first thing I notice on a man is his smile. There is nothing more attractive than an optimistic and happy person.
What's on your travel itinerary?
I would love to travel all around Asia as well as Europe! I am hoping to take a couple months off and head to both countries towards the end of the year.
Who is your favourite musical artist or band?
I'm obsessed with Jhene Aiko at the moment. I've been listening to her songs on repeat for the past month and its still playing.
Who motivates and inspires you?
The person that motivates me and inspires me the most is my mom. Everything I do and all that I am is because of her and she makes me want to be the best in everything I do. She is the one person that gets me up in the morning and keeps me going when I feel like I can't anymore.
What else can you tell us about yourself?
I am always open to questions and I would love to hear from you, so feel free to ask me anything.
Shout-outs?
To my wonderful bestfriend/boyfriend who supports me in everything I do. Also AmeAmes and Limitless Society for always being there for me (: They truly are one of the sweetest in the scene, show them love at the autoshows!
Finally, why do you feel you should be featured in PASMAG?
I would love to be featured in PASMAG because I have heard so many wonderful things about your magazine and would love an opportunity to work with you!