Written by N/A - Photos by Zoni Photo
Location: Minneapolis, MN
Check out Jeana Turner on Facebook and Instagram
Birthday: March 5
Zodiac Sign: Pisces
Height: 5'6"
Measurements: 32C-24-36
Ethicity/ Nationality: Filipino, Native American, Caucasian & African American
Where are you from and do you live there now?
I've never had a very stable life.. I was born in Nashville, Tennessee, moved to Minnesota and had been here my whole 20 years of life, but I have moved around non stop! I spend most of my time now in the small town of Mankato, Minnesota, however I plan to move to LA in May!
Do you also work on top of being a model?
Right now I am a full time model!
Did you go to school?
Not currently as of last semester. But when I did, I was an art major, concentrating in photography & drawing!
Does your personality match your Zodiac sign?
It depends on how you look at this ;)
If we are going literally, then no. I am a Pisces. Fish are absolutely boring! And I am the complete opposite.
But the way they describe a pisces to be, then I'd have to agree. Pisces are described as very independent people who also have a very caring side but can be a bit bitey. That is me to a "T"!
What would you say are your strengths as a model?
I say my one major strength is the ability to pull off so many different looks! Being multiracial, you have a "one-up" on other models when it comes to portraying different looks!
I am mixed with African American, Caucasian, Native & Filipino.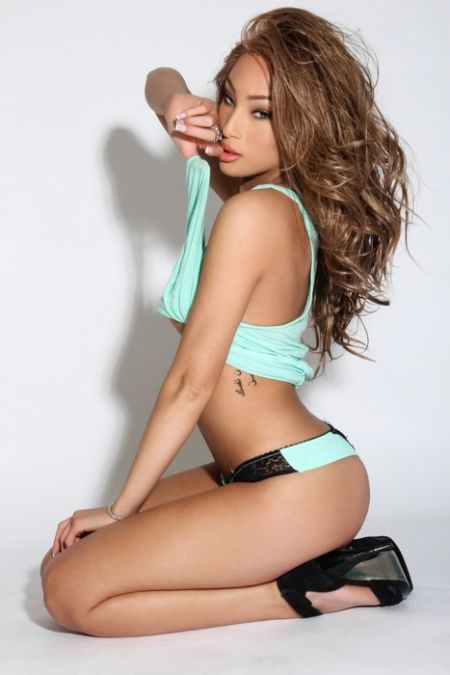 What is your best beauty secret?
The ability to make my lips look more plump than they already are!
Find a natural colored lip liner pencil, and over line your lips with the natural line then blend inward!
What kind of car do you have?
No car for this girl! But I am saving for one!
What is your dream car? Why?
I love love love (and everyone thinks I'm lame for this) Ford Fusions, and Range Rovers! All white baby!
There is something so classy about a white vehicle, and the newer models of those cars! I am truly in love!
Do you know how to change a spare tire?
Surprisingly I do know how to change a spare! I was driving a friend's car when suddenly it started overheating and smoking on me. Long story short… I had to pull over to the side of the road and call for a ride. The car was totaled..
What are your future plans or long term goals?
Hopefully be a Playboy Playmate! I am aiming high with that one, but I already had my first feature with Playboy Plus!
But it doesn't stop at Playboy! That is just the beginning for this girl!
Do you drink?
I don't drink, but if you offer me tequila shots I won't refuse ;)
Where do you like to eat, and what do you usually order?
The #2 at Mcdonalds, with a large sprite and small fries. I'm an easy going girl!
Are you saving for anything at the moment?
Yes! Saving for my move to LA, which will be a spendy one, but will be so worth it in the long run!
What are your hobbies? Describe a little what you do in your spare time.
I love photography and all things beauty!
I want to be a fashion photographer as well as combine it with my skills as a makeup artist! All in due time, things will come together!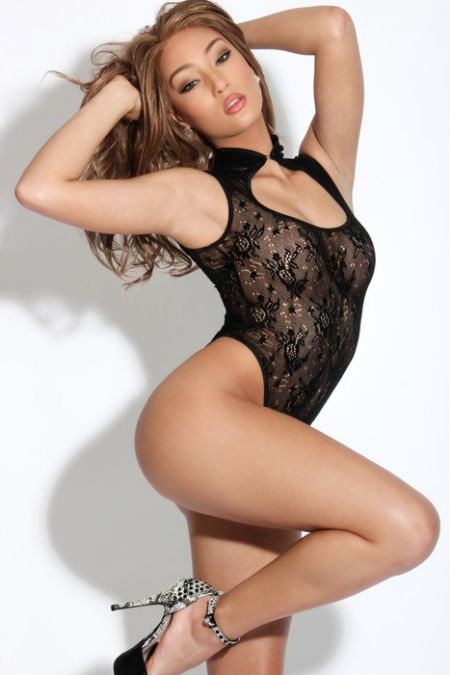 How do you keep in such excellent shape?
Yoga & eating healthy. I eat tons of fish, chicken & anything green!
Are you big on first impressions? What do you first notice on a man?
First impressions are everything! The first thing I notice on a man is very physical, their lips. That also plays a huge part in me noticing whether or not a man is well spoken. A well spoken man is a great man!
What's on your travel itenerary? Are you planning to go to any events in the future?
I plan on doing a Midwest tour before heading out West to LA. I plan on making a drive to all the major cities in the Midwest from February 21st to March 4th and shooting with some of the best photographers from there!
Do you have a dream wedding? If so where?
Oh, do we dare ask this question. You'd be reading all day if I explained this! You don't want that!
Let's just say, pastels, very soft & serene colors, and very personalized! I plan on planning my own wedding down to every last detail! :)
Who is your favourite musical artist or band?
I like a little bit of everything to be honest. I'm not too big of a fan of country and rock, but give me a beat and something I can shake my ass to & we will call it even!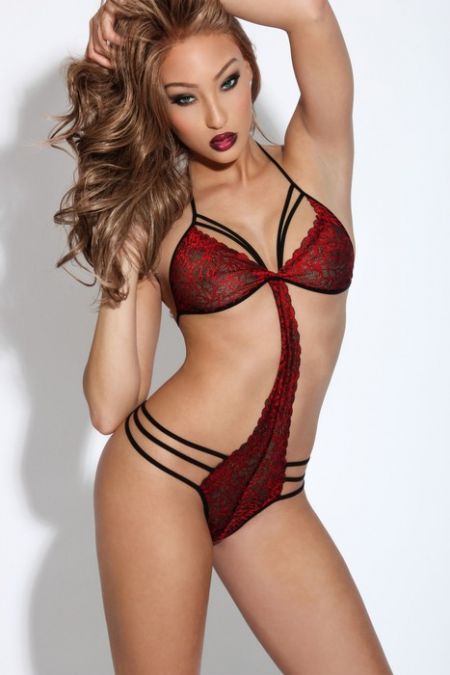 Who motivates and inspires you?
Things that are… "different". I've lived my life as a very different person than most perceive and I see beauty in everything as a result.
What else can you tell us about yourself?
I'm the coolest person you'll ever meet, just give me a chance! I am very honest, happy & outgoing!
I love talking to new people as well! I am such a social girl it's ridiculous! Thank gosh for social media!
Shout-outs?
To anyone who has ever supported me. My fans are my family & I cannot thank them enough!
Also, to my photographers! Especially Ty Franzoni of Zoni Photo. Most everything I've accomplished in my career would have never happened if it weren't for that man! He and his wife are the ultimate duo, they've changed my life forever!
Finally, why do you feel you should be featured in PASMAG?
I truly do have a love for auto performance!
Most don't know this, but if I had a failed interest in modeling, my heart lies in cooking and driving fast! What man wouldn't love that!
Model Submission: Click Here