Written by N/A | Photos by Eddie Hundreds, Moezart, Edwin Villanueva, Stacy Michael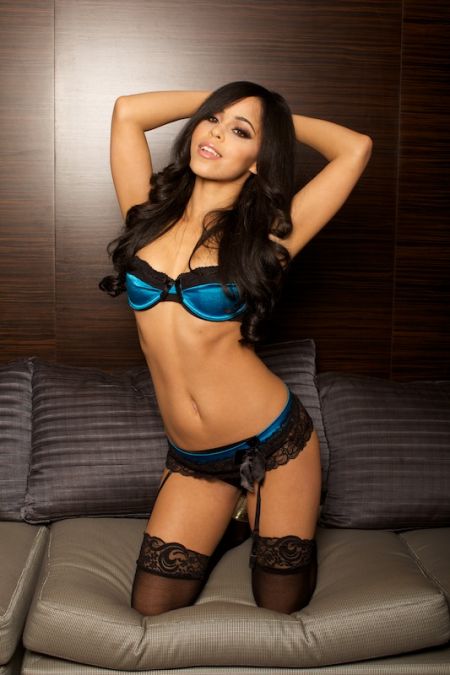 Name: Mecca Madison
Location: Las Vegas, Nevada
Check out Mecca Madison on Facebook and Instagram
Birthday: November 3
Zodiac sign: Scorpio
Height: 5'3"
Measurements: 32B-23-31
Where are you from and do you live there now?
Las Vegas and still currently living in the Sin City haha
Do you also work on top of being a model?
I'm a backup vocalist for Caesar's Palace headliner Matt Goss and a dancer for the Las Vegas Pussycat Dolls for Robin Antin.
Did you go to school?
No I'm not currently in school, but I do teach voice and dance occasionally.
Does your personality match your zodiac sign?
Yes I'm stubborn, magnetic, sexy, and powerful.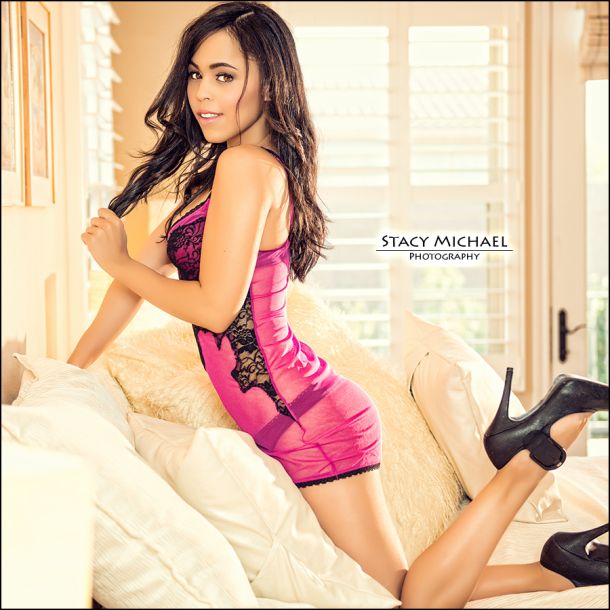 What would you say are your strengths as a model?
I know who I am and I'm comfortable in my own skin :)
What is your best beauty secret?
Scented body oil lasts a lot longer than some fragrances out there. Also, it's less irritating to the skin.
What kind of car do you have?
I currently drive a 2013 Volkswagen Jetta. It's my baby and it's absolutely perfect!
What is your dream car? Why?
I would never cheat on my Jetta! But if I had to choose it would be a Lamborghini Murciélago.
Do you know how to change a spare tire?
No I'm ashamed to say I don't, but that's on my list for this year.
What are your future plans or long term goals?
I'm definitely going to continue with music, dancing, and modelling!
Do you drink?
I drink wine such as Moscato, Riesling, and Pinot Noir to be specific. I like to keep it classy.
Where do you like to eat, and what do you usually order?
There is a sushi restaurant called Oyshi! I could eat there everyday. I always order the Red Rock roll because it has a little spice to it. Yum!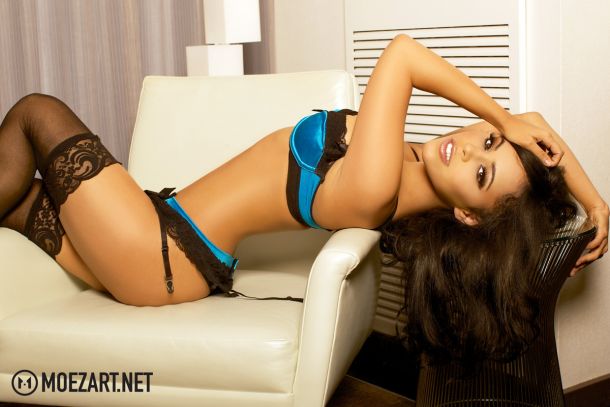 What are your hobbies? Describe a little what you do in your spare time.
I like to try new restaurants, yoga, meditation, and travelling. I'm a hippy at heart. Peace and love :)
How do you keep in such excellent shape?
I dance, meditate, and I practice yoga. Mind and body must be balanced.
Are you big on first impressions? What do you first notice on a man?
Yes! First impressions are everything. the first two things I notice on a man are his eyes and smile.
Do you have a dream wedding? If so where?
I believe my wedding will be non-traditional and kind of spare of the moment. I'll let ya know which location me and my future hubby end up going to when that time comes around.
Who is your favourite musical artist or band?
Prince because he is a musical genius, end of discussion!
Who motivates and inspires you?
I get my inspiration by other people who are like myself; creative, artistic, and talented. You learn something new everyday from the people you surround yourself with.
What else can you tell us about yourself?
Mortal Kombat and Tekken Champion right here! Doesn't matter which version, I will beat you!
Shout-outs?
Hi Mom!
Finally, why do you feel you should be featured in PASMAG?
I'm hot, well spoken, funny, and confident. I'm your model! Bam!