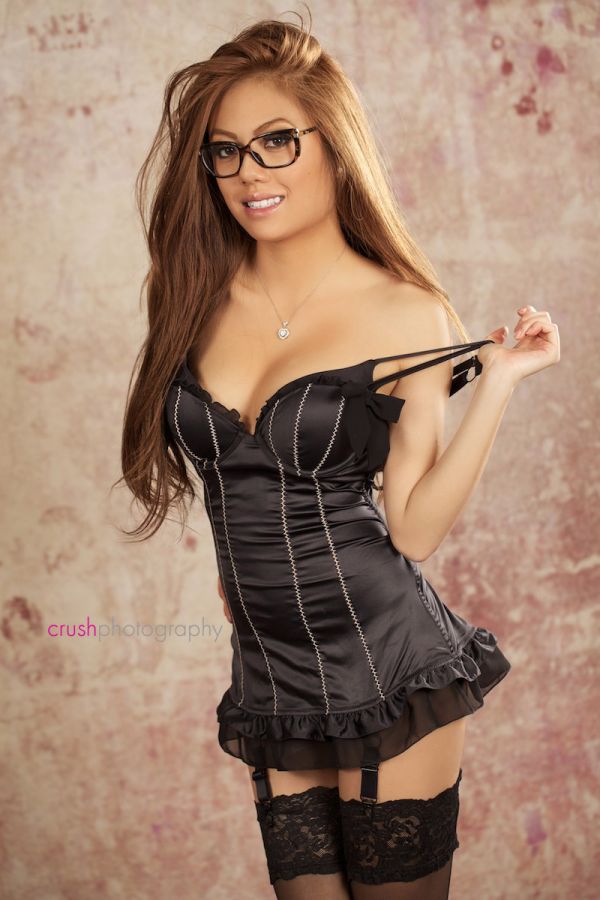 The Essentials

Name: Stacey Chak

Location: Calgary, Alberta, Canada

Birthday: December 15th

Height: 5'2
Weight (lbs): 100
Measurements: 32B-23-32
Ethnicity/Nationality: Chinese
The Interview
Where are you from? And, are you currently living there? If not, where are you currently living?
I was born and raised in Calgary, Alberta.
Does your personality match your Zodiac sign? Describe.
My birthday is on December 15, which makes me a Sagittarius. I would say being a Sagittarius could not have been a better match to my personality. A Sagittarius considers every day an opportunity for another adventure. We are cheerful, spontaneous, and idealistic individuals with an exceptional sense of humour. Let's not forget how we can also be sexy, cute, and fun all at the same time.
What would you say are your strengths as a model?
I've been told I have a great smile and love to show it off. I have beautiful brown eyes, gorgeous long hair and amazing long legs, as well!
What is your best beauty secret?
I moisturize, moisturize, moisturize, to keep my skin looking fresh. Good skin care is the key to natural beauty.
Where can we see you?
You can find me in my hometown of Calgary, Alberta. I love going out on the weekends and promoting events. Also, I love traveling so if you're lucky I might be coming by to visit soon.
What are your future plans (long term goals)?
Being sexy is what comes naturally for me and the passion that I have for modeling is what makes me strive to be one of the best. I would love to have a cover spread about myself in the future.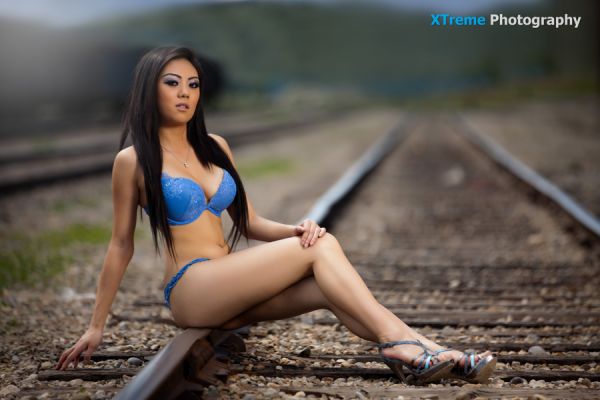 Do you drink? If so, what do you drink? If not, why do you not drink?
My favourite drink at home would be wine, especially white wine when its fruity, crisp and chilled. At the bar I normally order vodka. I love vodka, vodka anything, but I (mostly) prefer vodka water.
What is the best present you received? What is the best present you gave?
The best present I have ever received would be my little trouble maker, Pom puppy. Her name is Konia, you can say she's cute, has big dark eyes, sweet, adorable, fun, furry, and has tiny paws.
Where (restaurants) do you like to eat? What do you order? Why?
I love seafood, my favourite is lobster so I'm definitely not afraid to get messy. There's not many good seafood restaurants in Calgary, but I would say I do love the Catch Restaurant and Oyster Bar.
What do you do on your spare time?
Currently, I'm working as a full time dental assistant, modeling part time, and doing promotions and club work on the weekends. My favorite things to do on my spare time are traveling, shopping, going for ice cream and enjoying the sunshine.
How do you keep in such excellent shape? Explain your daily/exercise routine.
My full time job keeps me on my feet, but drinking lots of water definitely helps when it comes to keeping in shape. Its all about staying focused, being motivated and learning to say no to foods that aren't good for you.
Are you big on first impressions? What do you first notice on a man?
He's gotta have a personality. It doesn't matter how sexy a man is, if he can't hold a conversation or at least make me laugh. I love a man who is confident and knows what he wants, but at the same time he can be silly. To me that's a sexy man.
What's on your travel itinerary? Are you planning to go to any events in the future and/or vacation with your family, friends or 'significant other'?
I love traveling, it doesn't matter where. I love meeting new friends, trying new food, and learning about different cultures. I'll be in Vegas this New Years to celebrate a late birthday with my friends, and in France visiting a friend in April, 2013. As for summer, I haven't decided yet so I'm open to any suggestions.
How would you like your boyfriend to propose to you?
I'm definitely not at that point in my life yet, but when the time is right and it's with the right person, I'm sure everything will be perfect. Haven't really thought about it, I guess I would want something original and I do like fireworks.
Marriage song? What song would you like played on your wedding night? Why?
"Have I Told You Lately," by Rod Stewart. This song just explains what love is.
Any shout-outs or last words?
I just want to thank all my family and friends for always supporting me in life. There's not a day that goes by where I am not grateful to have them by my side!