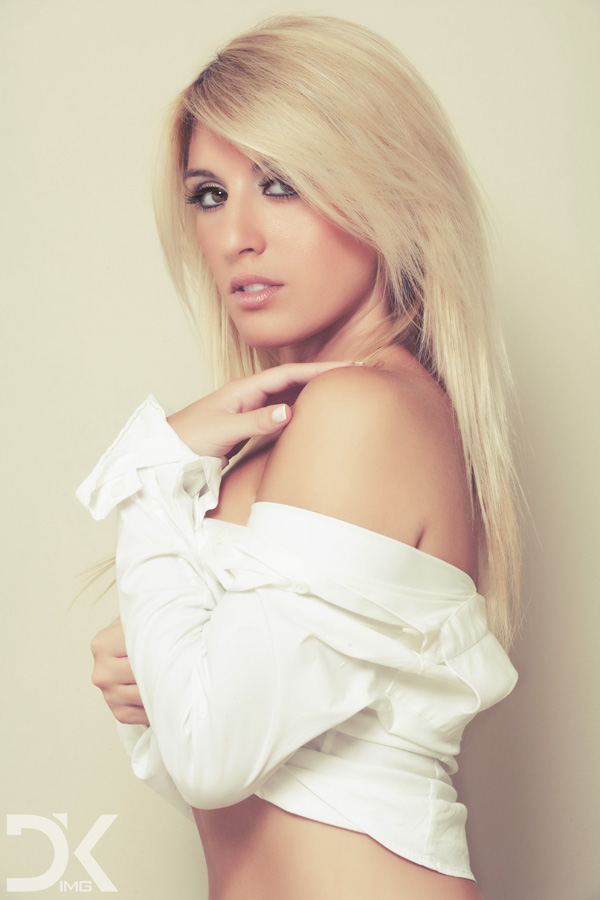 The Essentials

Name (First/Last): Katina Karl
Birth date (mm/dd/yyyy): January 30th
Location (City, State/Province): Wellington, FL
Zodiac Sign: Aquarius
Height: 5'1"
Weight: 102
Measurements: 30C-24-30
Ethnicity (Mother/Father): Greek
Turn-ons: Good music
Turn-offs: Bad Hygene
Pet Peeves: Disorganization
Website: Coming soon www.Katinakarl.com
Facebook: https://www.facebook.com/#!/pages/Katina-Karl/113582991988021
Myspace: www.myspace.com/Katina617
Twitter: www.twitter.com/katinakarl
PASNATION Username (http://pasnation.pasmag.com): Katinakarl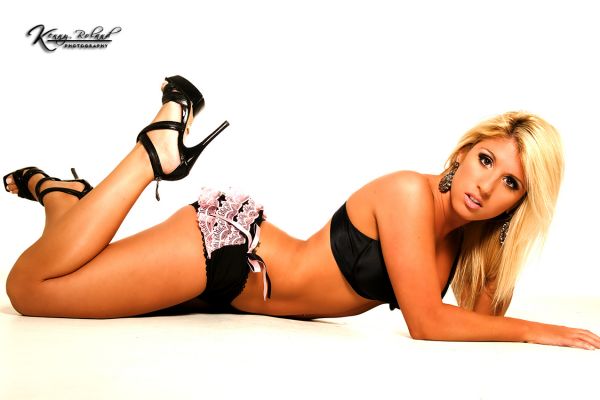 The Interview
Is "Name" your real name or model name?
Real Name

Where are you from? And, are you currently living there? If not, where are you currently living?
South Huntington, NY. I currently live in the Sunshine State-Florida

Does your personality match your Zodiac sign? Describe.
Yes-I'm independent, original, honest, loyal and I can at times be unemotional and detached.

How long have you been modeling?
Almost two years now

What would you say are your strengths as a model? (ex. body, eyes, smile, certain poses and emotions...)
I like my eyes, and my stomach..I think I have a good all around package though for modeling.

Do you have any birthmarks, scars or tattoos? Please state "what", "where", "how noticable?"
I have 4 tattoos- Flower-left ankle, Stars-right hip, Butterfly-lower back, Love-inside my right wrist.

Describe yourself in 3 words or statements.
Independent, goofy, and loving.

What is your best beauty secret?
Just make sure you blend in! And take your time, don't rush.

What do you look for in a guy? What would he have to do to get your attention and to keep you interested?
I look for someone who is attractive inside and out, and someone who can make me laugh. Someone who is compassionate, and wants to spend quality time with me going out, or staying in. Saying little things every once in awhile to let me know he cares. And as long as he's not too clingy, we're good...and if he's blonde even better.

What gets you in the mood? What are some of your turn-ons?
A good dancing session, or make-out session. I love being kissed on the neck, or when a guy grabs my face when kissing me.

How do you feel about pick-up lines? What was the best line that was used on you? Did it work?
I don't like them! They're usually cheesy and don't work! Just be yourself, say "Hello!"

So what is the weirdest thing that has ever happened to you on a date? How did the rest of the night go?
Never really have had anything weird happen on a date that I can think of.

On a scale of 1 to 10, how wild are you in the bedroom?
Guess you'd have to meet me behind closed doors..

What do you wear to bed?
Usually a t-shirt and my underwear..or really cute little short-shorts and a matching tank.

What item of clothing or accessory makes you feel the sexiest?
Sexy bra and underwear

Have you posed in the nude? If so, how did it make you feel?
Yes..implied nude..Well you're naked!

Where can we see you? (ex. shows, tv, magazines, etc)
Maxim's Hometown Hotties 2010 and 2011
Bizspeed.net March-June 2010 Featured Model
FastandSexy.com August and October 2010 Online issue
Strobe Magazine December 2010 Online issue
Football.com Hottie of the Week September 28th 2010
Miamiparties.com Girl of the Month October 2010
Stare Magazine December 2010, January, February, March and June 2011 issues (Online Issue)
Muscle Mustangs & Fast Fords January 2011 Issue
IAPtv.com Featured Girl April 2011

You can also follow my Facebook Fan page for constant updates, as well as Twitter.

What is your dream car? What modifications/upgrades would you make, and why?
Dream car? Hmm..there's so many! Right now I just want a Porsche carerra 911 turbo. I don't think I'd change anything but make it have a killer audio system.

Do you have many traffic violations? Any stories you'd like to share with us?
Nope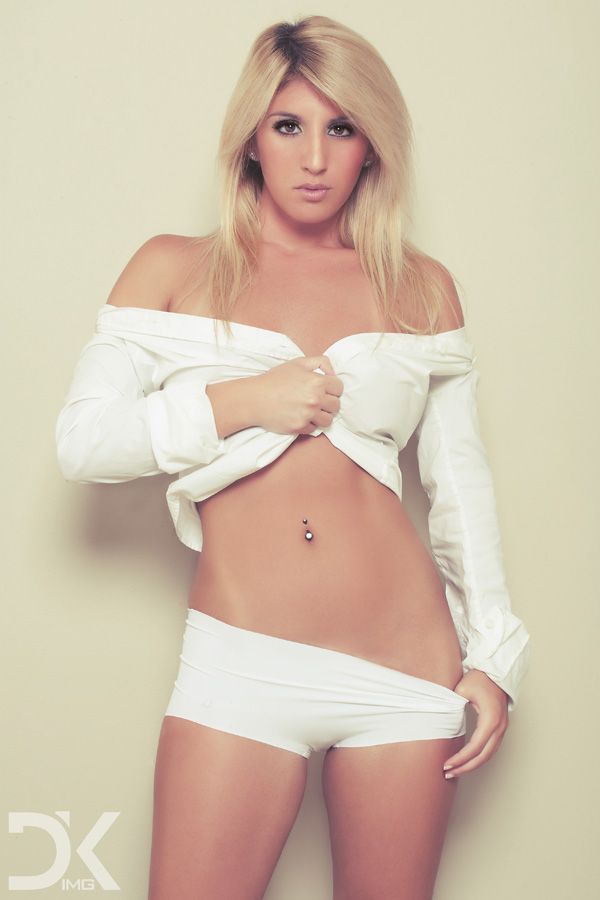 With any 'spotlight' type of job, you are looked upon as a role model. What advice would you give out to aspiring models?
Just go out there and do what makes you happy! Don't let anyone make you think or feel you're not good enough, just follow your dreams! But watch for the red lights and don't do things you don't want to do.

Words to live by?
There's so many but I love this one from a Carrie Underwood song
"God put us here on this carnival ride,We close our eyes, Never knowing where it will take us next.."

Any shout-outs or last words?
I hope you enjoyed my feature, as well as want to stay updated with my career moves! Thank you PAS Mag for the opportunity!
Please fan my Facebook fan page listed and/or Twitter page! Let's see how far this girl can go, I think I have what it takes to get to where I want to go, I would love your support in getting there! :) xox
| | |
| --- | --- |
| | |