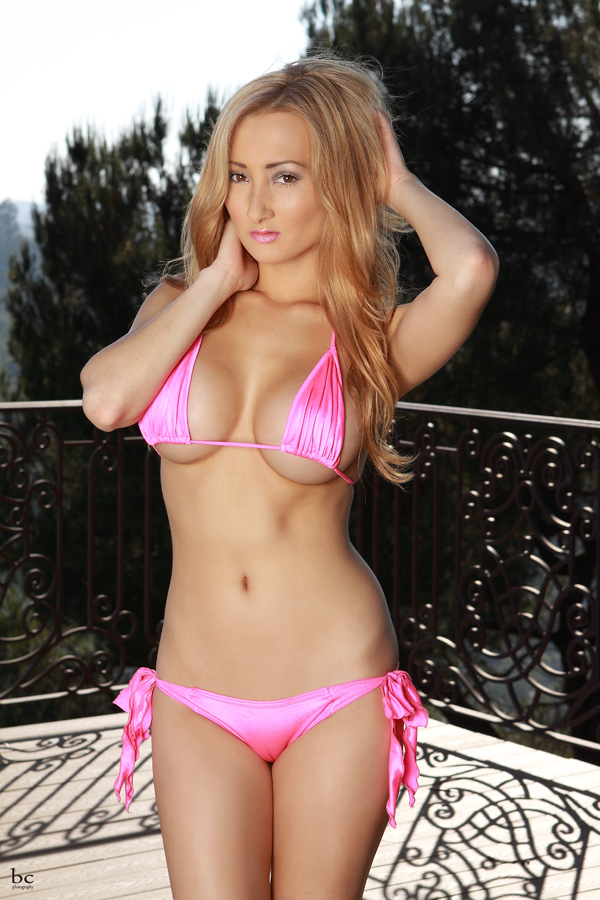 The Essentials
Name (First/Last): Amy Markham
Location (City, State/Province): Hometown: Killeen, Texas,
Zodiac Sign: Capricorn
Height: 5'4
Weight: 107
Measurements: 32DD-23-31
Ethnicity (Mother/Father): Mother Korean Father Caucasian
Location: Houston, Texas
Turn-ons: Men who have confidence, and know a thing or two about their ride… Oh, and I lovveee z32's. If you have one, we will be GREAT friends.
Turn-offs: Men who do the whole truck thing…I'm not a country girl, so loud music and muddy trucks don't interest me.
Pet Peeves: People who try to race me when I drive the rx7 FD…Like you've never seen a girl drive an rx7 before? Come on! I'll smoke you, try me! There ARE girls in the world who can drive a manual.

Website: www.modelamymarkham.com
Facebook: www.facebook.com/modelamymarkham
Twitter: @Modelamymarkham
PASNATION Username (http://pasnation.pasmag.com): /modelamymarkham
The Interview
Q: Is "Name" your real name or model name?
A: It's my real name J
Q: Where are you from? And, are you currently living there? If not, where are you currently living?
A: I am from Killeen, Texas. My father was in the military so I have lived everywhere, but I call Killeen my home. And I currently live in Houston.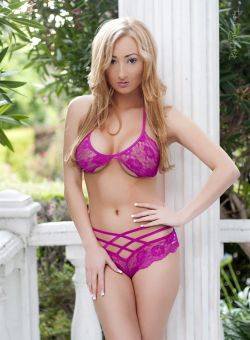 Q: Does your personality match your Zodiac sign? Describe.
A: Oh, I am a hardcore Capricorn. I am a workaholic, and very driven to succeed. I am stable, and also very independent. I like to do things myself.
Q: How long have you been modeling?
A: About a year and a half, but I have been doing it fulltime for about 6 months.
Q: What would you say are your strengths as a model? (ex. body, eyes, smile, certain poses and emotions...)
A:  I'm really down to earth, I'm always laughing, making jokes, and always poking fun at myself. The thing is, you can't take yourself too seriously or else you can come off the wrong way and it shows in the photos. I like to have fun. Usually when I look over the photos from a shoot, there's a funny story behind it. I think my "eyes" are nice too. LOL
Q: Do you have any birthmarks, scars or tattoos? Please state "what", "where", "how noticable?"
A: I have a birthmark that looks like the state of GA on the side of my right knee.
Q: Describe yourself in 3 words or statements.
A: Quirky, smart, sexy.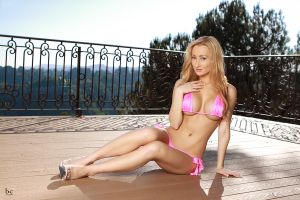 Q: What is your best beauty secret?
A: Sleep. The "I partied til 4am and puked my guts up" look isn't very attractive unless you're channeling your inner Ke$ha.
Q: What do you look for in a guy? What would he have to do to get your attention and to keep you interested?
A: I look for a guy who has a good heart, likes dogs, and likes to eat. (but you can't be fat!) Lol I Like to cook so you at least have to pretend you like my cooking.
Q: What gets you in the mood? What are some of your turn-ons?
A: A hot tub, bubble bath or Jacuzzi. If I'm attracted to you and we're in the Jacuzzi, it's game over.
Q: How do you feel about pick-up lines? What was the best line that was used on you? Did it work?
A: "Hey, is your name Amy?" Ummm… FAIL. Nope, My name is Jennifer…. Bye!
Q: So what is the weirdest thing that has ever happened to you on a date? How did the rest of the night go?
A: We ran into my ex, and my ex just wouldn't leave us alone! He even went and saw the same movie as we did and sat in our row! Needless to say it was pretty awkward after that.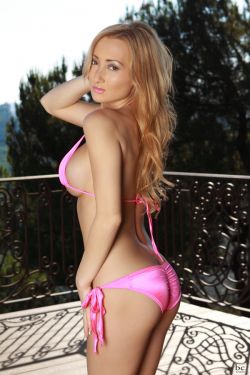 Q: On a scale of 1 to 10, how wild are you in the bedroom?
A: 6…I'm normal…..I think……haha
Q: What do you wear to bed?
A: I sleep in the nude.

Q: What item of clothing or accessory makes you feel the sexiest?
A: I feel the sexiest when I'm in my lacy cami and boyshorts prancing around the house.
Q: Have you posed in the nude? If so, how did it make you feel?
A: Nope
Q: Where can we see you? (ex. shows, tv, magazines, etc)
A: I have a 4 page spread in the June 2011 issue of Rukus Magazine, I have another spread in Fannatic Magazine coming out in July, as well as a few more but I am keeping those hush hush until it's out! You can also see me prancing around in my scantily clad clear string bikini on the show "Promo Girls" on Telemundo.
Q: What is your dream car? What modifications/upgrades would you make, and why?
A:  I'd put the veilside kit on the rx7, ls1 swap, Tein Flex Coilovers, 6 pot caliper brake system in the front and 4 in the rear, 14 inch rotors… rip the interior out… I'd turn it into a track car. Oh, and I forgot to add the pink shift knob…I'd like that too.

Q: Do you have many traffic violations? Any stories you'd like to share with us?
A:  My registration sticker was out (like 3 months-lol) and when I got pulled over I totally knew why. When he explained to me why I was pulled over, I said. "My dad told me to get the new sticker thing so I went to get my oil changed yesterday and they put a new sticker on. See? It's new" (points to oil change sticker) "It's updated now." The cop totally laughed, BELEIEVED ME, and then said "No hun, that's the oil change sticker. The registration is right here." I got off with a warning and he wrote down all the info I needed to register my car, and that was that. Sometimes it's awesome being a girl.
Q: With any 'spotlight' type of job, you are looked upon as a role model. What advice would you give out to aspiring models?
A: Don't believe what anyone says until it's in your hand. Look over your contracts, and make sure you have a goal.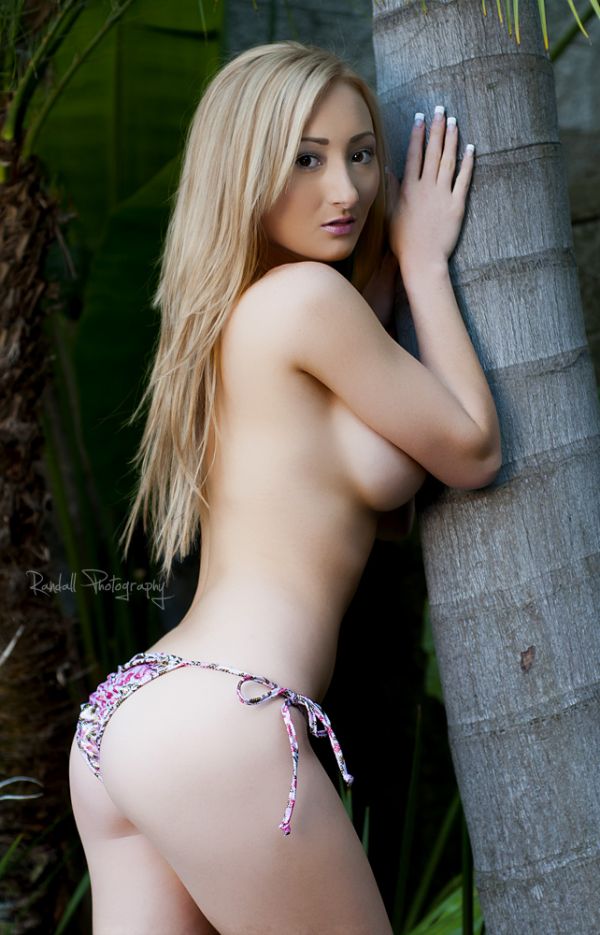 Q: Words to live by?
A: Don't waste your time dreaming of success. Make it happen.
Q: Any shout-outs or last words?
A: Love my fans, friends and most of all my Family. You guys keep me going!