05 March 2012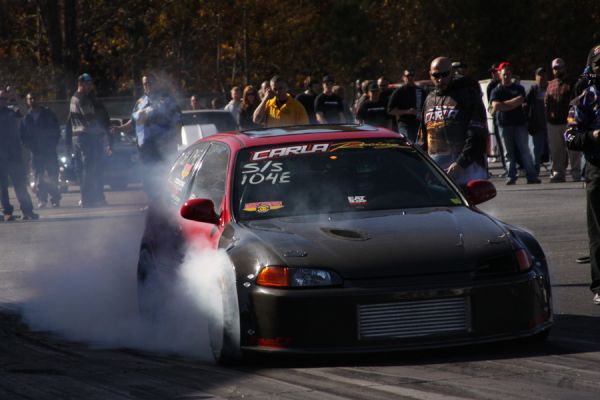 Reader Rides:
Owner Name: Carla Garcia
Location: Philadelphia, PA
Vehicle: 95 Honda Civic Si
Car Club Affiliation: La Carla Racing
What Events have you competed in?
Competed in all of the northeast sport compact events at Englishtown Raceway Park NJ, Atco Raceway NJ and Maryland International Raceway.  Here's our schedule this year. Last year looked similar, but we added 4 events this year. Check out the schedule.

What will be your next performance modification/upgrade?
Bigger Turbo, (currently have Precision 7280, going with a newer version 7285. It has the bigger turbine wheel).
"All Show", "All Go" or Both, Why?
Both. Why not both? lol.
Any Shout Outs?
Dynamic Performance Racing, Golden Eagle Mfg, Fuel Injector Clinic, CP Pistons, Supertech, G-Force, Clutch Masters, EatSleepRace.com and Felix Medina.