27 July 2011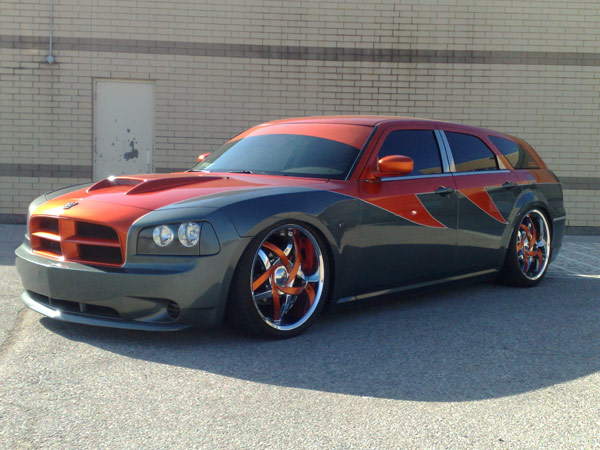 Owner: Sterling Garner
Location: Brantford, ON
Vehicle: 2006 Dodge Magnum
Car Club Affiliation: Addictive Desires
What Events have you competed in?
Importfest, CSCS, Scrape by the Lake, Dub Show and Everything in between.
What will be your next performance modification/upgrade?
I'm working on my next project, 1963 Chevy Impala Wagon
"All Show', "All Go" or Both, Why?
I'm all show, cuz I like to just cruise and the way that cops are sticky with tickets. You can't get the full speed out of something any more, unless you're at the track.
Any Shout Outs?
Shout outs to Eggz Custom Fab, Creative Outlooks My Dad (Bruce) for Interior, Tony Tullio for Paint, Greg McPherson for Air Brushing, Danno for Pin Stripping and my girlfriend, Bayleigh Deane for putting up with the Car and me ha ha.