06 May 2013

May 2013: Special USDM Issue


Spring is in full swing! This month we pay homage to the American muscle car. While we usually drool over the hottest imports, it's nice to step back once in a while to celebrate what one can accomplish modifying North American rides.
This month we kick off with Ken Block's 2012 Ford Fiesta ST RX43, accompanied with an interview with the 'Master of Hoonanigans' himself.
With the premiere of Fast and Furious 6 this month, we also have an interview with Paul Walker and we take a look at the franchise as a whole.
In our special USDM issue, we feature a 2010 Dodge Charger, a Camaro 1LE and a 'Topless' 2013 Camaro 2SS/RS.
We round out our event coverage with Spring Break Nations and a notable Import Face-Off in Bakersfield, California.
May will feature the gorgeous Ivy Teves, some rad Test Reports, a Scion FR-S big brake install provided by Wilwood, oh and did I mention it's also our 2013 Buyer's Guide? Phew.
THE COVER CAR
The Block Effect: 2012 Ford Fiesta ST RX43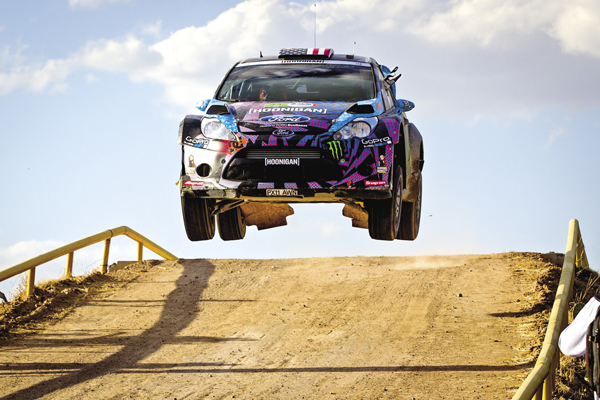 There's a moment in Gymkhana FIVE where Ken Block is airborne in a Ford Fiesta over a flat-out right-hander on a San Francisco street (5:34). When his wheels make contact with the ground, the car slides sideways to the edge of the road, hooking up just a fraction of a second from impact and growling toward the next stunt. It's Block at his best: big air and lurid slides, captured for YouTube with production value befitting a major motion picture. It's the kind of moment that has made him one of the most popular drivers in the world.
THE EVENT
Spring Brake Nationals 2013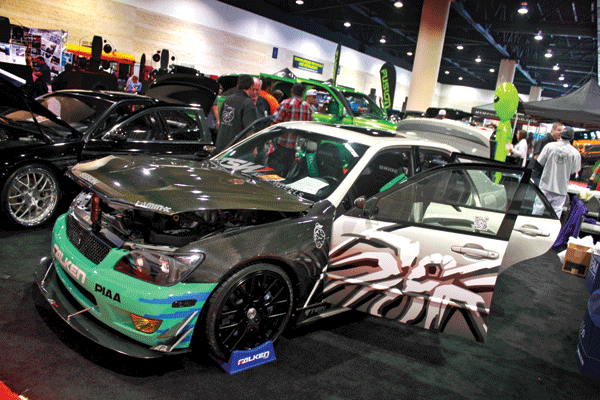 Despite being held weeks before the customary date, the Spring Break Nationals rocked the house with yet another strong showing of support from dealers, distributors, competitors and spectators.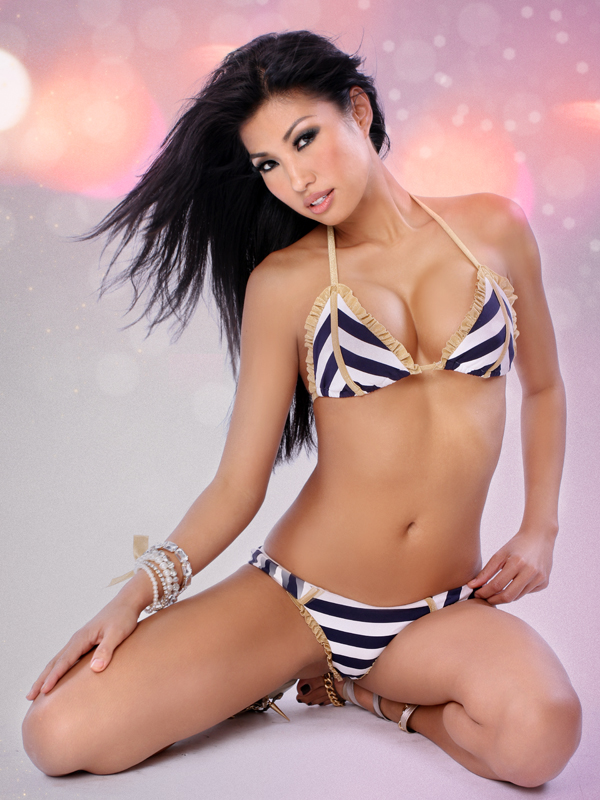 THE FEATURED MODEL
The beautiful Ivy Teves
Ivy Teves knows exactly what's up. This tall, dark beauty has a very impressive modeling resume, including Monster Energy and the Coca Cola billboard in Times Square. Most recently, she was asked to be the Royal Flush Girl for the World Poker Tour on Fox Sports Net. She's an avid traveler with a bikini body that could kill, which is even scarier because she has the brains to match!
ON THE BENCH
Garry Springgay and his crew over at Cogent Audio Labs took some of the best car audio gear to trial. For this month's issue he tested out the Audiomobile GTS 2110 subwoofer, a Kicker KX800.5 amplifier and RE Audio's USX 4250 amplifier.
TECH
This month we feature a Wilwood brake install on our Scion FR-S project car and we'll go over wheels and tires in a '101' feature.
Thanks again for reading; we'll see you again in June.