Page 1 of 3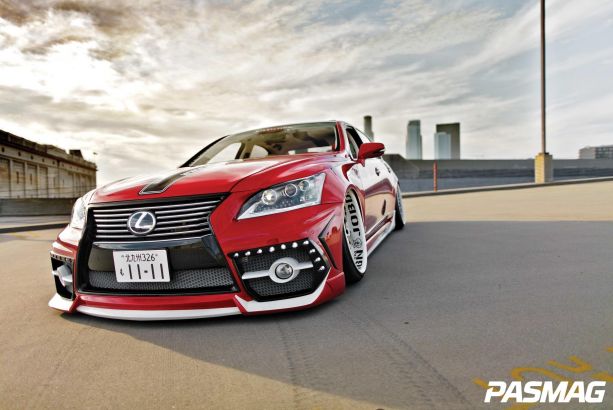 With its radical styling and kick-ass customizations, the Lexus LS 460L on these pages took Japan by storm before doing the same here in North America at the 2013 SEMA Show. After being purchased in 2011, this 2008 limousine model was exported from the United States to Japan to be completely transformed into a show piece for Job Design. Its owner, Takakuni Jo, invested more than $100,000 to design and assemble his own body kit – a ton of money, in my opinion – before the car was shipped back Stateside to make an appearance at the SEMA Show in Vegas.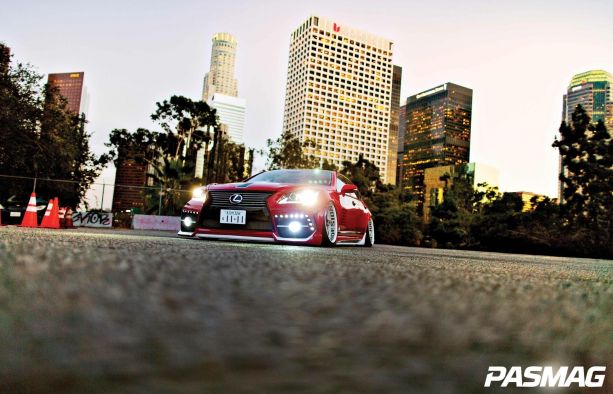 We managed to catch up with Takakuni-san and our friends at Platinum VIP, the exclusive authorized distributor for Job Design in the U.S., before this ultimate VIP car was shipped back to Japan just weeks after the show. And, to help spread the word and prove his dedication to his craft, Jo even drove the car around Southern California unregistered, uninsured and fully aware that his masterpiece risked being seized or crushed if he were to be pulled over by the cops. Pretty ballsy considering cars of this type get pulled over all the time in So-Cal.
Southern California may be the birth place of the original "show off" car show series and the melting pot of car culture, but it is also the worst place to own a modified vehicle. The state has the strictest emission laws, octane does not normally surpass 91 and you can fail smog and receive a state referee ticket just by having a cold air intake installed. In fact, the police hide out at gas stations to stop modified cars and ticket them as they're returning home from one of the state's many car shows. And, if you are caught street racing, the standard is to be jailed and your car seized and crushed in front of you when you are released. None of this scared Jo. In fact, it made him want to showcase his car even more!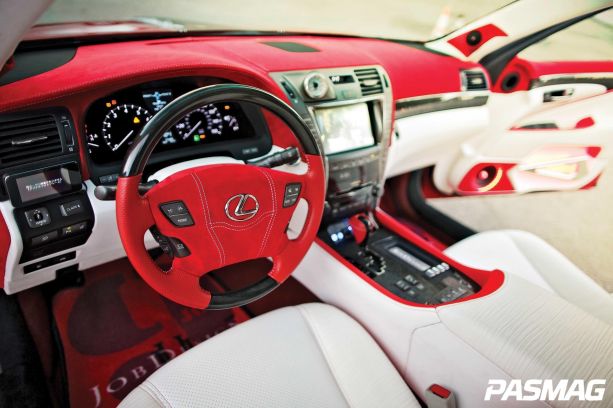 This feature isn't so much about the build, but rather Jo the person and the name he has made for himself over the years. Jo originally started working in construction when he was 15. He was always building things, and just loved to work with his hands. Naturally, just like almost everyone else that likes to build things, he became fascinated with cars and began to teach himself how to modify them. Jo was never taught by anyone, he is all trial and error. He is responsible for all of his designs and the work that accompanies them.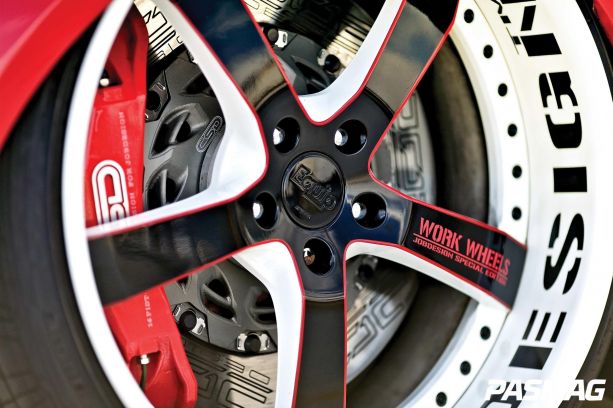 When he got his driver's license, he began to tinker with his first car and was instantly hooked. After a few builds with various Toyota chassis, such as the 147 and the 161, he was already becoming recognized – his first magazine feature in VIP CAR was more than 18 years ago! Almost two decades later he is still building magazine-quality and car show-winning builds. I personally don't know many others who can make that claim.