27 July 2011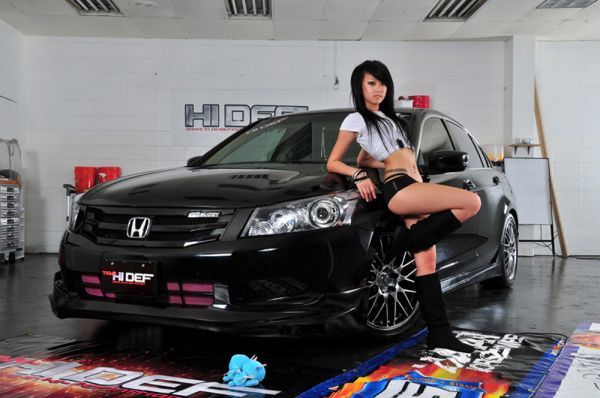 Owner: Lisa Nguyen
Location: Dallas, TX
Vehicle: 2008 Honda Accord LX-P
Car Club Affiliation: Team Hi Def
What will be your next performance modification/upgrade?
Adding a INGENIX HU from Soundstream
"All Show", "All Go" or Both, Why?
I'm an All Show car only because I believe in this car as a shower and not a go car since I like to showcase over street racing.
Any Shout Outs?
Special thanks to: Mike Price, Richard Dzao, my8thgen.com, Cupcakemeet.com, Hau Le & The Team, Hi Def Auto Detail, Team Hi Def, NOS Energy Drinks, Grizz and Team Soundstream are the best! Fort Worth Screen Printing, Ande Air, Sam's Fine Jewelry, BCE Retrofit & Autobody and last but not less my friends & family who have helped me make this car what it is today.