21 July 2011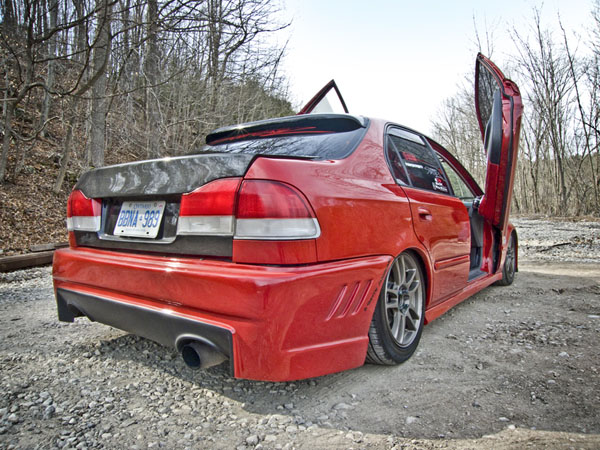 Owner: Brad Hogan
Location: Newmarket, ON
Vehicle: 1998 Honda Civic
Car Club Affiliation: Street Outlawz
What will be your next performance modification/upgrade?
My next performance modification will be a combination of dropping in my full built gsr motor, shaved bay, tucked bay and meth injection!
"All Show', "All Go" or Both, Why?
Both, my car turns a lot of heads but at the same time it laid down 262 wheel horsepower on 8 pounds of boost!
Any Shout Outs?
I have to give shout out to all my teammates and friends in street outlawz! Also big shout outs to wayders from 360 customs for the great paint job, sam yang from zenesis alarms, and a huge shout out to Tony infantino from Kaption audio! And lastly my girlfriend Sarah for putting up with my obsession and me!