Written by N/A | Photography by Ray Flores | 24 October 2013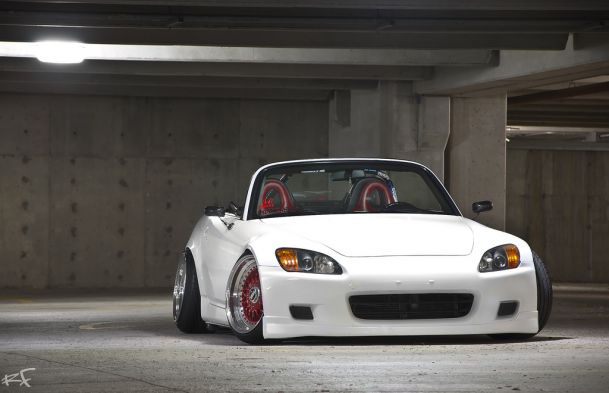 Name: Ray Flores
Company: Ray Flores Photo
Location: Winthrop Harbor, IL., USA
Facebook | Twitter | Instagram
Describe in a sentence who you are.
I am a graphic designer for a Chicago-based performance shop, and also a freelance automotive and portrait photographer.

Where were you born, and do you still live there now?
I am originally from Cebu City Philippines, but I have immigrated to the USA with my family when I was few a years old. Now I live in the far north suburbs of Chicago.

Did you go to school for photography or was it something you picked up yourself?
My degree is in Digital Media & Design, which encompassed a wide variety of topics in the digital media field, such as graphic design & layout, web design, typography, digital photography, graphic art, video editing as well as animation.
| | |
| --- | --- |
| | |
How did you get into it?
It might sound corny, but I've always been fascinated with a photograph's ability to freeze a moment in time, the one thing in life we have no control over. Photography allows you to capture and share with others all of the beautiful and interesting things life has to offer.

What's your style?
I honestly had trouble with this question. It's not really something I've ever thought of. I consider my style to be very minimalistic. I don't have fancy or expensive equipment, but I try to make do with what have and I feel that makes my images unique in a way. Visually I'd say my style tends to have a very 'modern', sometimes vivid look to it.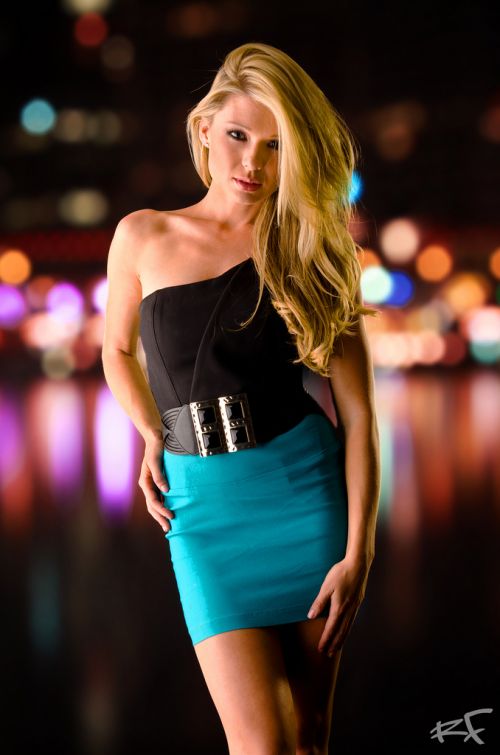 How long have you been a photographer for?
About 5 years

What kind of equipment do you use?
I use Nikon bodies, lenses and flashes. I'm not one of those fanboys that constantly argues why Nikon is better than the 'other' brands. It's simply the first camera system I purchased years ago and I have become very familiar with its button layout and menu system so I just stick with it. As for software I use Adobe Photoshop, mainly because of my graphic design background.

Do you have any favourite locations for shooting?
For automotive images I like parking garages. They're covered, relatively safe and clean, and provide a nice urban looking back drop. As far as portraits, I prefer to shoot anywhere except beaches. I hate sand, it gets everywhere.
| | |
| --- | --- |
| | |
What has been your most memorable assignment or vehicle/model to work with? Why?
My most memorable assignment would have to be a shoot I did with the very beautiful model and a good friend of mine Jonna Smigel. My buddy Paul's 15th anniversary Toyota Supra TT & several firearms (don't worry, we had a law enforcement officer supervising) all where inside a parking garage. I was so worried that I would screw something up and I didn't want to waste everyone's time. I was extremely nervous going into the shoot, so nervous in fact that I forgot a few Speedlights at home over an hour away. I ended up driving to the local Best Buy, buying an extra Speedlight, only to return it after the shoot was over! Once we got to shooting, everything went smoothly. The images we captured that day are some of my favorite to date and Jonna and I have been good friends ever since.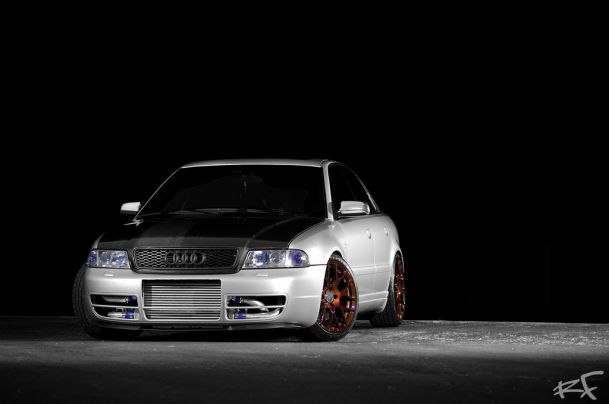 What would you say to other enthusiast photographers out there who aspire to become a great writer/photographer/videographer?
Be patient with yourself. Don't get frustrated with what you see in your work or what you think you don't see. Just keep at it and never close yourself off to learning. Photography in many ways is a journey of self discovery, and we all have to take different paths.

Do you have any finals words?
I prefer to share a favorite inspiring quote, actually...

"Be daring, be different, be impractical, be anything that will assert integrity of purpose and imaginative vision against the play-it-safers, the creatures of the commonplace, the slaves of the ordinary."
– Cecil Beaton