06 June 2011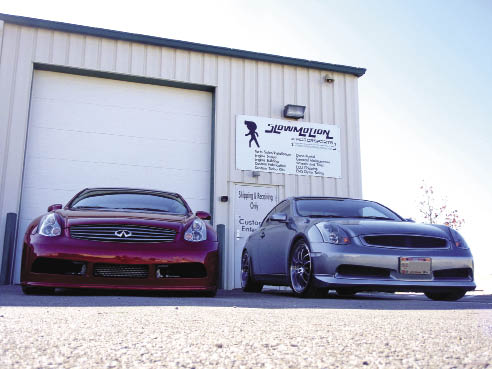 Club Name: Ohio G Club
Year Established: 2006
Website: www.ohiogclub.com
Locations / Chapters: Columbus, Cincinnati, Cleveland, Dayton, Indianapolis, Louisville, Monroeville, PA.
# of Members: More than 50
President / Founder: Jeremy S. Clark
Team Sponsors: Slowmotion Motorsports
Individual Vehicle Sponsors: TWC, Preformance Auto Spa, Slowmotion Motorsports,
Club / Team History: We are just a group of multicultural guys that have a passion for cars in general. Our specific car of choice is the G series from Infiniti. We have members that have stock cars, to members that have invested thousands of dollars in the quest to make their car unique and personalized. No one is turned away and there is no fee to join. We thought it would be just about cars but it has since grown into a huge network of friends that would have never been brought together outside the passion for cars. 
Awards / Accomplishments: Several individual awards for the memebers from shows such as RPM, HIN, Import Face-Off, Battle of the Imports, and countless others.
Shows Attended: HIN Chicago, HIN Columbus, RPM, Import Face-off, Battle of the Imports, Import Alliance, Lay'd out at the Park, Carl Casper Custom Auto Show, Tuner Galleria and many more.
Community Involvement: We try to give back whenever we can, and we are always looking for car events that give back to the community.  We are blessed and we like to give back where and when we can.
Future Plans: To continue to grow and help all our members in the never ending modification and personalization of their cars.
Organized Meets: We have meets year round that range from actual car clubs to just install meets or dinner with a good group of friends.
Final Thoughts: Ohio G Club is a close group of friends that are always willing to help turn a wrench, celebrate the marriage of various members, or just help out a friend in need.  The cars are what brought us together, but the friendships will continue even after the cars are gone.