11 June 2015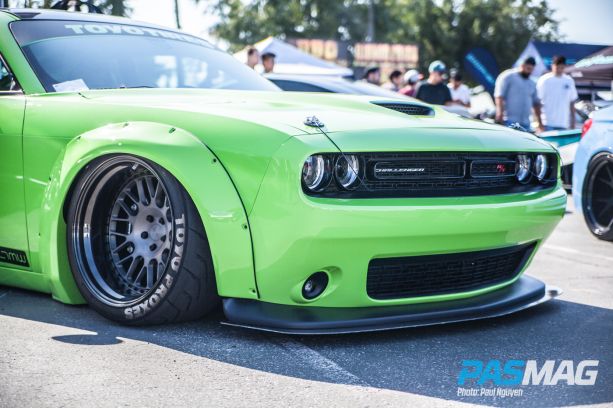 You probably have spray paint in your eyes if you haven't noticed the tire bombs going on at shows or on your favorite builds.
Words by Micky Slinger. Photos by Paul Nguyen, KC Image
Large, white letters spell out the tire manufacturer's name or maybe even a club moniker or motto. They stand out and they're catching on.
As usual, this is something that started in motorsport and eventually trickled down into the modified scene. One of its most notable uses would be on RWB Porsches. Many of Nakai's creations have an "Idlers" logo spray bombed on the sidewalls of the tires.
Tire bombs aren't something that's only reserved for high budget, exclusive builds. These stencils are pretty cheap and can be ordered through some tire manufacturers and aftermarket companies in the right size for your rubber.
To get the words on the wall, you're going to need to determine if you have a peel-off stencil, or an old fashioned one. The classic ones can be taped on the tire and sprayed with spray paint or primer, then removed after it's dry. A peel-off is applied like a decal: Stick, peel for access to the stick-on stencil, use tape for extra stick if needed, spray on your paint, peel off stencil when dry.
Also, remember to always mask off your ride when you're spraying. It's no good if your ride has fresh looking tires with white flecks all up the sides.
Photos by Paul Nguyen, KC Image