30 October 2014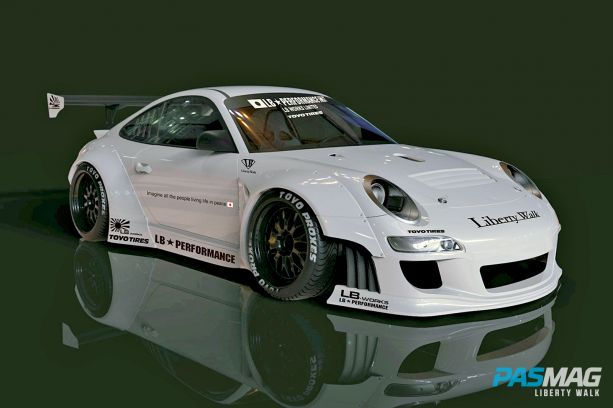 If you don't know Liberty Walk Performance, you'd better learn yourself quick before reading any further (Interview with president of Liberty Walk, Wataru Kato). After dressing up the Ferrari 458, BMW M3, multiple Lamborghinis and the Nissan R35 GT-R, Wataru Kato and company have set their sights on the 997 iteration of Porsche's revered 911.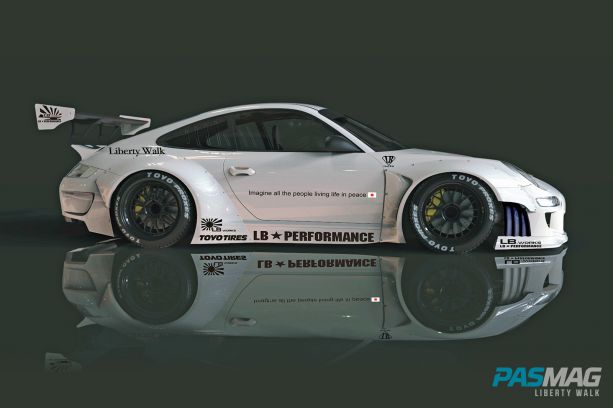 When looking at the LB Performance 997, there's no doubt that motorsport was an inspiration. Liberty Walk's trademark riveted over-fenders are present and flow well with the Porsche lines. The aerodynamic front bumper extends back and meets up with the front over-fenders' front cut outs. A new addition for Liberty Walk are the louvers up front, just between the lip and over-fender.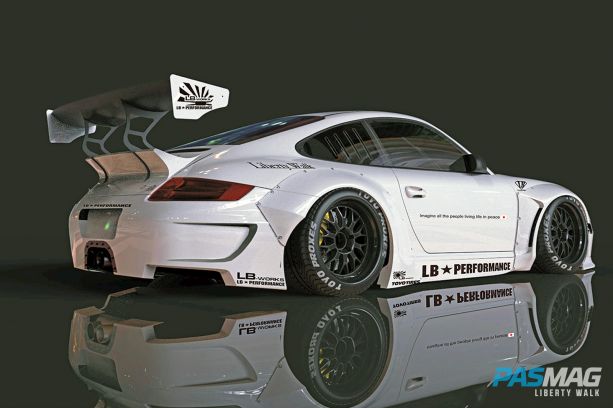 A center exit exhaust and duckbill to swan-neck GT wing are just finishing brushstrokes to this masterpiece. We're betting this will put a bit of friendly competition between LB founder Kato san and his close friend Akira Nakai of RWB. Two LB Performance 997s have been confirmed for SEMA. Just look for the swarms of people.
The LB Works Porsche 911/997 body kit v1 is available at www.libertywalk-usa.com.
UPDATE: Tuesday, November 11, 2014
BBI Autosport displayed their orange and black Porsche 997 with a newly equipped Liberty Walk wide body kit, installed by LTMW.