11 July 2011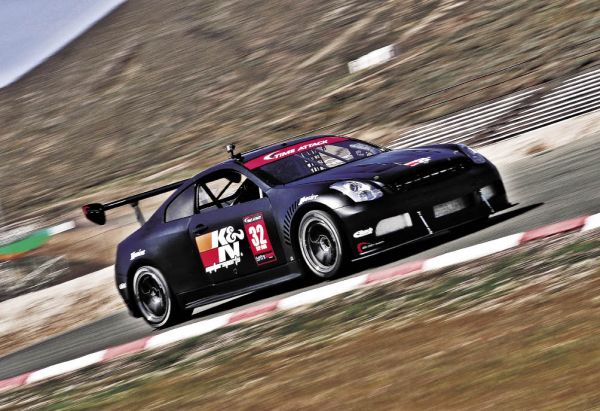 Machines like the FX Motorsports Development NSX, the Sierra Sierra Evo, and the GST Motorsports Impreza have been the stars of the show, but how about the guys that strap themselves into those machines and get them to perform those amazing lap times that we all love to see? Redline Track Events is a very unique form of motorsport, as it is accessible to nearly anyone, so you get a range of drivers starting with the true grassroots amateur and ending at world class professionals all driving the same event. In the past, Redline Track Events has seen guys like Tanner Foust, Tyler McQuarrie, Stephan Verdier, Tarzan Yamada, and Chris Rado, but let's take a look at whose competing this year. The focus of the 2011 Redline Track Events schedule is the Pro Track Challenge, which you may have seen on television as it has its own series called Circuit Battles. Within this sub-series of Redline Track Events there are some drivers with some seriously impressive resumes. Let's start with current points leader Joey Scarallo, driver of the Group-A Wheels Pontiac GTO. Scarallo has a long history in professional sports car racing which began with three karting championships in 1993, followed by the U.S. Formula 2000 series in 1996, the Toyota Atlantic series in 2000, Trans-Am series in 2003, Indy Lights in 2007, and Pirelli World Challenge in 2008 before he landed in the Redline Pro Track Challenge in 2011.
Number two in points is Cort Wagner, driver of the Fontana Nissan GT-R. Wagner also has a long, impressive resume in professional sports car racing. Mostly known for his work behind the wheel in Grand-Am and the American Le Mans Series, Wagner is a multi-time finisher of the Rolex 24 Hours of Daytona in both the Daytona Prototype and GT class. Just this year, Wagner raced in the Rolex 24 Hours of Daytona in a Ferrari F430 Challenge car a mere two months before getting behind the wheel of the Fontana Nissan GT-R for the Redline Pro Track Challenge.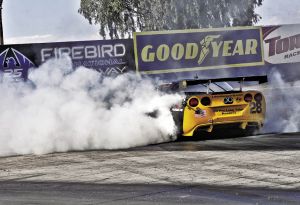 What about Paul Brown, currently running a perfect season in the Redline Time Attack and sitting third in points for the Pro Track Challenge behind the wheel of the K&N Filters Infiniti G35? Brown has quickly become a crowd favorite thanks to his "go for it" attitude on track, and has also been a staple in the Pirelli World Challenge series for a long time. In 2011 alone, Brown has won numerous times in the GTS class and is currently leading the points chase with his other ride, the Tiger Racing Ford Mustang. Brown has also been a factory test driver for both Ford and Morgan. Now let's move on to Mike Cronin Jr., driver of the Fontana Nissan 350Z, who is currently fourth in points in the Pro Track Challenge series. Mike Cronin Jr. has been a professional race driver since 1994, and has raced in everything from Redline Time Attack to NASCAR. Most recently, Cronin has been working with Nissan in Grand-Am to develop their Nissan 350Z racing program. He has collected multiple pole positions and podium finishes in the series.
The rest of the 2011 Redline Pro Track Challenge ranks consist of numerous other impressive drivers, including current RallyCar series competitor Lars Wolfe in the WORKS Mitsubishi Evo, ALMS driver and team owner Lou Gigliotti in the LG Motorsports Corvette, and world renowned Japanese professional driver Tarzan Yamada who has done everything from D1GP professional drifting to JGTC. It's plain to see that the Redline Pro Track Challenge series is without a doubt a professional form of motorsport.
The Redline Pro Track Challenge is not the only sub-series at Redline Track Events that is attracting big names in 2011. Both the Redline Time Attack series and MotoIQ Pacific Tuner Car Championships have also been graced with the presence of professional level drivers. So far this year, in only three events, we have seen Grand-Am drivers VJ Mirzayan and Brian Lock both pilot cars in the Redline Time Attack series, while Nurburgring 24 Hour veteran and Swedish professional driver Carl Rydquist has battled it out in the MotoIQ Pacific Tuner Car Championships alongside other big names like professional drifter Daijiro Yoshihara! Take a brief look at the roster of drivers at any Redline Track Event and its clear that these events provide fans with top notch racing featuring some of the fastest cars in the world piloted by some of the best drivers North American sports car racing has to offer!