Written by Micky Slinger. Photography by James Hall (J3P Cinema) | 09 April 2018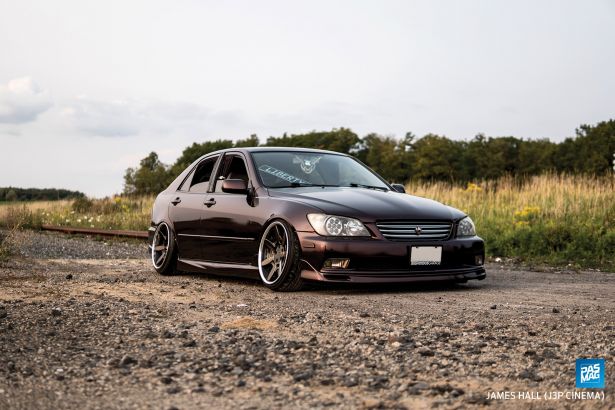 We have a local legend in our corner of Southern Ontario, Canada about an elusive car that's spotted only a few days a year during car season – a unicorn, if you will. A shining wheel lip is spotted, causing a double-take at the amazing fitment and high-class exterior, but on that second look, the car has already disappeared back to its hiding place to be meticulously detailed and reworked for a new season. On its last sighting, we made sure to track it down for a proper look behind the myth, the legend, Aidan Borges' "Unicorn" Lexus IS300.
It's not called "Unicorn" because it's white or has a big horn tacked to the front either; it just comes out when the planets align just right. As a nurse, Borges can work some pretty crazy hours, so that definitely doesn't help with scheduling the car to be at a show, but the biggest reason is as personal as it gets – it's a build for him, not for others. This is a car that was built to his taste over years of contemplating how all the parts in his head would fit together to create his vision. And Borges has done his homework in the parts department.