Written by Dave Pankew | Photos by Brian Chin | 31 August 2007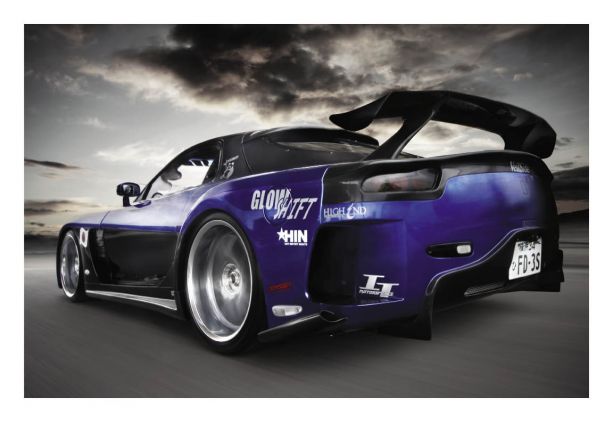 In any form of design and construction, there has to be an adequate structure for the task. In architecture, considerations like wind, earthquakes and snow loads make the rules, but in the automotive world, forces like torsion and dynamic loads galore act on the structural shell. There are thousands of different forces acting on a car, so the best practice is to brace the structure to extremes. The downside of that is that there is almost zero flex resulting in a car that rides like a cinderblock. Handles well but bucks like a rodeo horse. Finding that sweet spot has been the aim of manufacturers for years especially in sport sedans but now with active suspension controls that have revolutionized the dynamics of cars today. And Mazda was there back in the day with their in-car adjustable suspensions. I recall driving mid-80s Mazdas 323 Turbos that had selection switches for 'normal' 'sport' and 'cruise' modes. But then there was the FD RX-7, a chassis that was so stiff and advanced for its day, it is competitive 16 years after its release.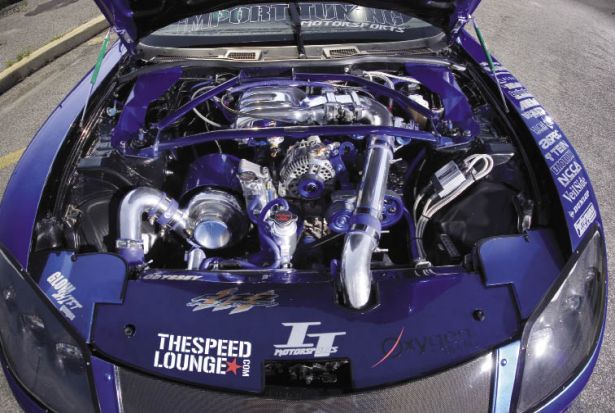 And it is that advanced chassis, sleek lines and unlimited engine possibilities that really drew buyers to it. First in Japan and then North America a year later, sports car enthusiasts just couldn't get enough of the low-slung coupe. And that is really the point where many new rotary nuts were born, Manny Ramdowe of Flushing, NY included. Ramdowe like many other FD owners never get rid of these cars, they buildt hem up and either buy something to share garage space with the car or just rebuild them again to update the looks. Having previously built two RE Amemiya FDs and two VeilSide Fortune NSXs with renowned builder Jay Laub, Ramdowe with help from the folks at Carsponsorships.com knew what it would take to get his aging FD on a magazine cover. The car had an awkward Combat kit at first and that was just one of six different bodykits that have been on this FD! Ramdowe has been working with Carsponsorships for 4 years now, and his lengthy list of sponsors show how hard this tuner has worked towards creating this final iteration. When it comes to turning heads, this unique body kit certainly does the trick as Ramdowe asked "why not just go back to the most well known manufacturer for the hottest kit? And with that they contacted VeilSide to supply one of their most outrageous kits to date.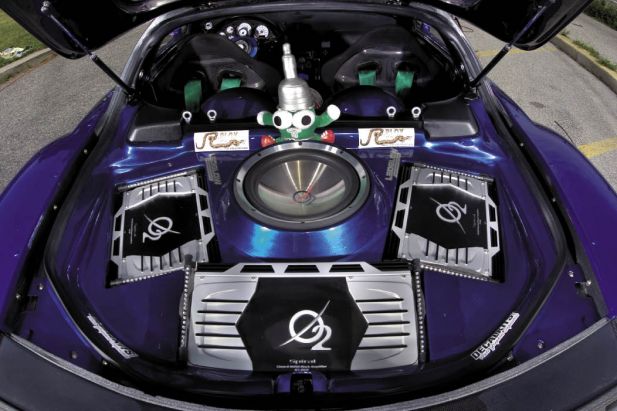 The Fortune kit for the RX-7, made famous by FNF3: Tokyo Drift is not necessarily new since we saw it at the 2005 Tokyo Auto Salon but the fact this was the only one on the world made entirely of carbon fiber nearly made us collapse. The Fortune modifications are so extensive, the original car is barely recognizable and no sheet metal is visible. Even the door handles have been wrapped in CF and the doors shelled out to accommodate Seibon carbon fiber skins. RE Amemiya vortex generators, rear roof spoiler and JDM tails also found their way onto the car. Lighting was updated with an Ignited 8000K HID kit, JDM clear markers and the Fortune headlight assembly. The entire project pieced together by Ramdowe and his partner Raj Juman of IT Motorsports was then ready for paint. Alsa paint was contacted for several tins and their Stylin' Silver and Cobalt Blue Candy to blend with plenty of carbon in view.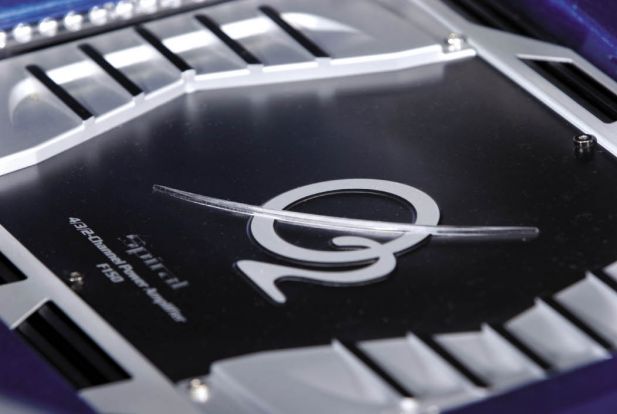 Along with the looks, Ramdowe knows a thing or two about making rotaries roar. Starting with an updated '99 13B-REW motor, the entire assembly was torn down and sent to Smokin' Joes Racing in Elmont, NY. The rotary received an angry bridgeport treatment, new apex seals and fresh fasteners. The fortification of the motor was in anticipation of the menacing GReddy T-78 turbo and wet-shot of nitrous. Fuel comes delivery fresh via twin Supra fuel pumps into a Rotary Extreme rail 1000cc primary injectors and 1680cc secondaries. Air is hauled directly into the compressor, funneled into a Treadstone / Spearco intercooler and a maze of polished piping relieved by a GReddy RS blow-off. The mixture is lit up with an HKS Twin Power ignition connected to NGK plugs and wires. The resulting oxides travel into a GReddy downpipe, Pettit racing mid-pipe and an A'PEXi cat-back. Harnessing the increased power is an Exedy single carbon clutch spinning up a KAAZ LSD in the pumpkin. And the end result of all of those power adders is "an estimated 550hp with 390lb-ft of torque," according to Ramdowe.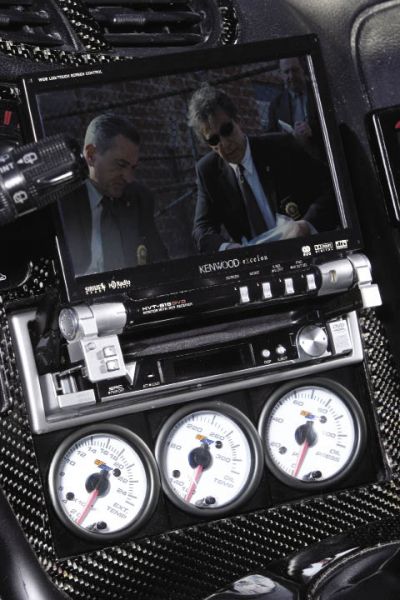 With all that power and outstanding aerodynamics, the footwork of the FD needed a shot in the arm to keep pace. Ramdowe spec'ed out the TEIN FLEX coilover system with the in-car adjustable EDFC. A set of Cusco sway bars front and rear to eradicate sway and an RE Amemiya Tri-bar was added to stiffen the chassis. Nagisa Auto braces were added in the engine bay from the strut tower to the firewall. The braking was boosted by Wilwood 6-piston front calipers chomping down on 14-inch rotors, with the system from a JDM Type-RZ on the rear. The running gear are a custom set of 2-piece Volk Racing GT-Cs with 19x9.5-inch up front and massive 20x10.5-inches on the drive axles. The Dunlop Sport Maxx tires are sized in 265/30R19 for steering inputs and 285/30R20 to lay down the power.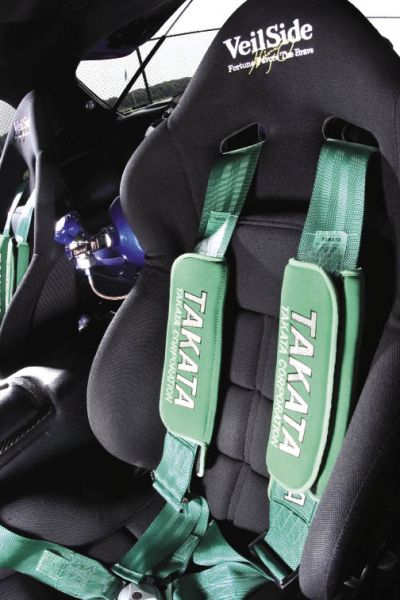 Crack open the door and you'll understand why Ramdowe's cars are show winners. The VeilSide VSD-1 reclinables finished in black with the carbon Kevlar backing set the interior apart from other FDs on the scene. The Takata harnesses draped over the seats are ready to strap occupants down during the impending wild ride. Seibon CF door panels have been added with molded component speakers and a volt gauge on the driver side. Driver inputs are made with a VeilSide carbon fiber steering wheel and a polished Project Mu shift knob. The engine vitals are displayed on AEM gauges: Tru Boost, UEGO, fuel pressure with Glowshift gauges displaying oil temp, oil pressure, A/F and EGT. The audio install is extensive and all courtesy of Oxygen Audio.
With music being churned out by the Kenwood KVT-815 headunit, the balance of the system was an opportunity to showcase the Oxygen product line. The signals are fine-tuned though an Oxygen OEQ7 7-band parametric equalizer and Oxygen 3-way crossovers. The mid range is belted out with the help of a pair of Oxygen's Spiral F150 amps and the lows are belted out with the Spiral M1.8KW mono feeding Oxygen's Air2 12-inch woofers. The components are found throughout the cabin with the Oxygen Pro6 6.5-inch in the rear and the 5.25-inchers in the doors, totaling 16-speakers in all. The 200Amp alternator keeps the Odyssey PC 925 battery topped up to supply Tsunami power wire and distribution blocks.

The bottom line is Ramdowe has put together one monumental creation in a time when projects of this magnitude are becoming rare. Sure the big corporations can put together whatever they want but you just don't see this type of personal build everyday. We have to give props to Ramdowe and everyone involved in the project from sponsors to fabricators for putting this one together. This kind of intensity on the scene will definitely keep it alive for years to come.
THE ESSENTIALS
Owner: Manny Ramdowe
Location: Flushing, NY
Vehicle: 1993 Mazda RX-7 FD3S
Power: 550whp / 390lb-ft (est.)
ENGINE MODIFICATIONS
GReddy T-78 turbo
GReddy Type-RS BOV
GReddy wastegate
GReddy downpipe
A'PEXi N1 exhaust
Rotary Extreme rail
SARD FPR
Supra fuel pump x2
RC 1000cc primary injectors
RC 1680cc secondary injectors
NGK -1 plugs
NGK wires
Sun Hyperground
DRIVELINE
Exedy single carbon clutch
KAAZ LSD
WHEELS, TIRES, BRAKES
Volk Racing GT-C
(f) 19x9.5
(r) 20x10.5
Dunlop Sport MAXX
(f) 265/30R19
(r) 285/30R20
Wilwood 6-piston / 14-inch
RX-7 Type-RZ rear brakes
SUSPENSION
TEIN FLEX coilovers
TEIN EDFC
Cusco sway bars
RE Amemiya front strut bar
Nagisa Auto braces
EXTERIOR
VeilSide Fortune kit (only carbon fiber kit in the World)
Seibon carbon fiber doors
RE Amemiya vortex generators
JDM RX-7 tails
Alsa Stylin' Silver / Cobalt blue
Candy paint
Ignited 8000K HID kit
INTERIOR
VeilSide VSD-1 reclining seats
VeilSide carbon fiber steering wheels
Takata 4-point harnesses
AEM gauges: Tru-boost, UEGO, FP
GlowShift gauges: oil temperature,
oil pressure, A/F, EGT, Volt
AUDIO / MULTIMEDIA
Kenwood KVT-815
Oxygen OEQ7 7-band EQ
Oxygen Spiral M1,8KW mono amp
Oxygen Spiral F150 amp x2
Oxygen Air2 12-inch woofers
Oxygen Air2 6.5-inch components x 2
Oxygen Air2 5.25-inch componentsx2
200Amp alternator
Odyssey PC925 battery
Odyssey PC680 battery x2
Tsunami wiring and dist. blocks
SHOUTOUTS
Yoko & Katsu from VeilSide
Ed Santiago
Jim Williams
Danny Coleman
Pat Tullocks
High End Performance
A-Spec Products
RCT Performance
Mackin Industries
Vivid Racing
Glowshift
LedGlow
Treadstone Performance
Carsponsorships.com
Tsunami
Oxygen Audio