25 July 2012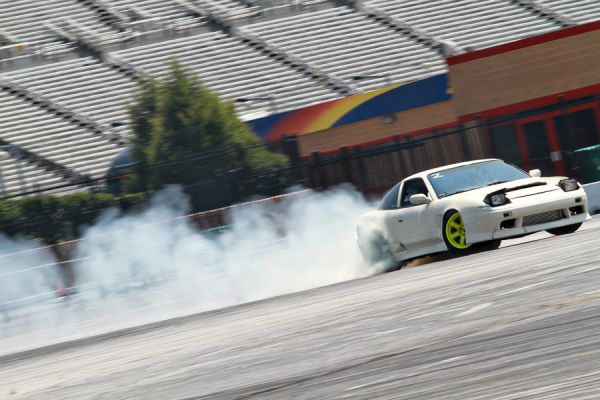 The KMS Drift Cahmpionship made its second of four stops at the great Atlanta Motor Speedway, this time no record setting rain was in sight, but the heat was on. Drivers from four states showed up to get some much needed seat time and bake in the heat of the day. 3rd Gear Pulls were a must to tame the course layout for the event, however the drivers ran out of tires and energy before the set shut down around 7 o'clock. Congrats to all the Winners. The KMS Drift Championship will be back at AMS on September 15th, the show starts at 11AM, drivers in at 8AM for Tech and Driver Meeting. The NOPI Winner for this event was Jesse Oliver, with his 2005 Scion XB. Loudest over all D.B. at the event was Scott Hopes, pounding out a respectful 147.2 D.B.
Other Winners at the event:
Crowd Favorite- Seth Jones
Driver Favorite- Evan Richy
Most Smoke- Carlos Ariza
Best Ride along- Vadim Mospanyuk
Hard Luck- Todd Parks
Most Improved- Jake Forbes
KMS Pick/Kiss Ass- Tony Schulz
Location Pick- Tony Gonzalez
Best 2 Car Tandem- Evan Richy & Tony Schulz
Love Tap- Brian Klatt
Special Thanks to our sponsors Scion, Monster Energy Drink, and Rock Auto.